By Tyler Slater
On Friday, October 19, D23 Gold Members gathered at Disney's BoardWalk Inn at Walt Disney World Resort for a spectacular lunch with Disney Legend Ron Logan.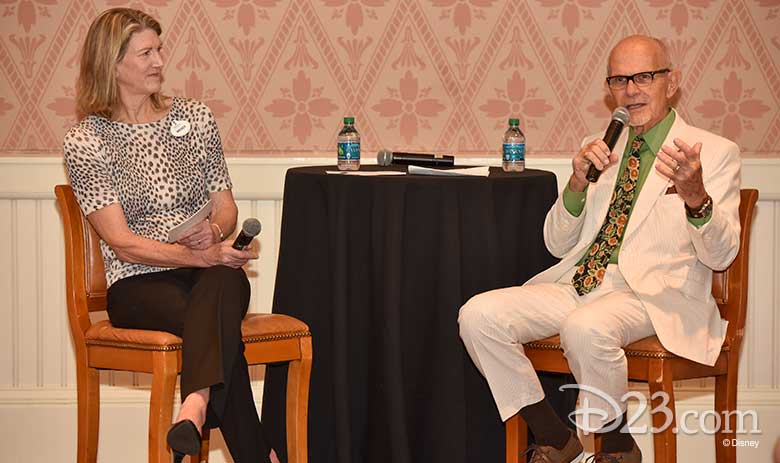 Before enjoying a delicious three-course meal, attendees had the opportunity to sit with Ron and our special guest from Disney Parks Live Entertainment, Wendy Abraham! Wendy worked with Ron over the years and currently serves on the advisory board for Rosen College of Hospitality Management, where Ron is currently an associate professor and Advisory Board chair.
During the Q&A, Ron shared legendary stories about spectacles, fireworks, music spectaculars, and Broadway stage musicals that he helped bring to life. In addition to his expansive Disney theme park career, fans had the chance to learn about the five Super Bowl halftime shows Ron also produced for Disney!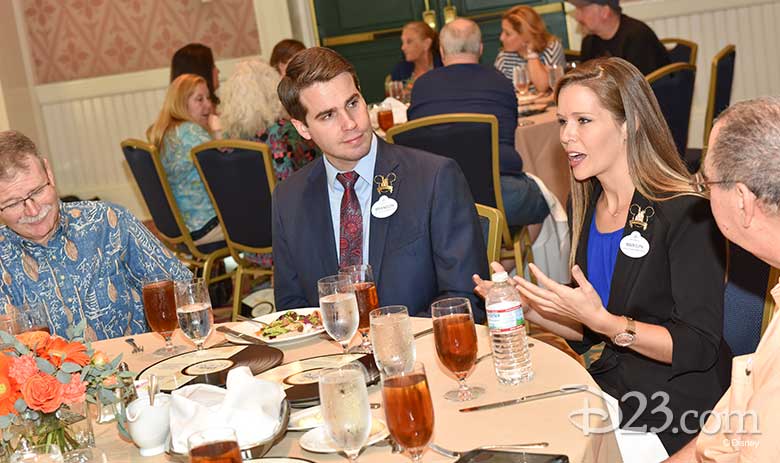 Following the discussion, guests sat down for a meal with not only the current Walt Disney World Ambassadors, Ken Facey and Brandon Peters, but also the recently selected 2019–20 Ambassadors, Stephen Lim and Marilyn West, in addition to Wendy, Ron, and his wife, Carol.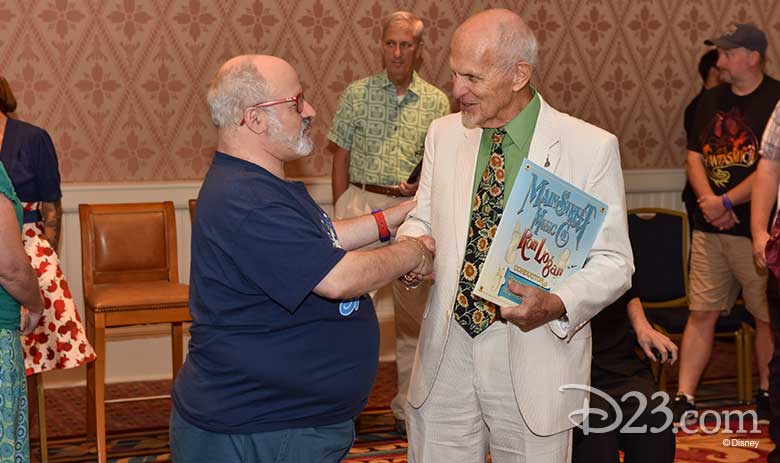 Before leaving, all attendees received their one-of-a-kind gift—a D23-exclusive album cover personalized to Ron's legendary career and autographed by him! In addition, the menu for the lunch was shaped like a record, so attendees could take home the memories of a fantastic afternoon.