By Peyton Liebler
It's been 20 years since experiment 626 from outer space and a small girl from Hawaii found one another and learned the true meaning of 'ohana. This past Sunday, D23 Members commemorated the occasion on June 26 (aka 6-2-6 day) with an epic outdoor extravaganza – D23 'Ohana Under the Stars!
D23 Members gathered at the Los Angeles County Arboretum and Botanic Garden in Arcadia for a celebratory outdoor movie screening and tropical shindig to mark the happy occasion! The day was full of imaginative games, fantastic food trucks, and delicious Dole Whip®. Once the daylight faded, D23 Members congregated to watch Lilo & Stitch, with their 'ohana by their side.
When D23 Members checked in for the event, they were each gifted with a collapsible frisbee, emblematized with the experiment of the hour, Stitch! After entering the Arboretum, guests were welcomed into a tropically inspired bash, complete with delicious Dole Whip for some added sweetness to 6-2-6 day. Those who dressed to impress had a plethora of themed photo-ops to add some Hawaiian dazzle to their snaps, including art inspired by the watercolor world of Lilo & Stitch.
Guests were then treated to an array of carnival games where they could compete for adorably fun Lilo & Stitch themed prizes. They raced Stitch across the waves, and even rolled bowling balls on their very own "Hawaiian Roller Coaster Ride." Winners netted prizes, like plushies and collectible toys that were big hits with attendees of all ages. Speaking of prizes, our friends at Loungefly gave audience members selected at random the opportunity to score some amazing Lilo & Stitch items, including the grand prize: A Loungefly backpack signed by Chris Sanders, director of the animated classic who also voiced Stitch! Food trucks with a variety of tasty options were at the ready for D23 Members looking to replenish their energy following their competitive efforts.
When the sun set, and the stars began to appear, D23 Members settled in for a nighttime screening of the animated classic under a tropical moon. Before the film began, they were treated to the relaxing sounds of Disney classics on ukulele by father-son duo Alex and Thomas Strahle. When it was time to start the main event, two of the film's original animation artists appeared to introduce Lilo & Stitch —Alex Kupershmidt, supervising animator for Stitch and Rachel Bibb, lead key clean-up animator for the Grand Councilwoman and contributor to clean-up animation for Lilo.
Guests were then able to immerse themselves in the colorful and heartwarming world of Lilo & Stitch.
We had an out-of-this-world time with our D23 'ohana on this sentimental journey from the islands of Hawaii all the way to the stars above. We hope our members had an amazing time celebrating the 20th Anniversary of Lilo & Stitch on a very special 6-2-6 Day! Until then, make sure to be on the lookout for any mischievous intergalactic experiments run rampant!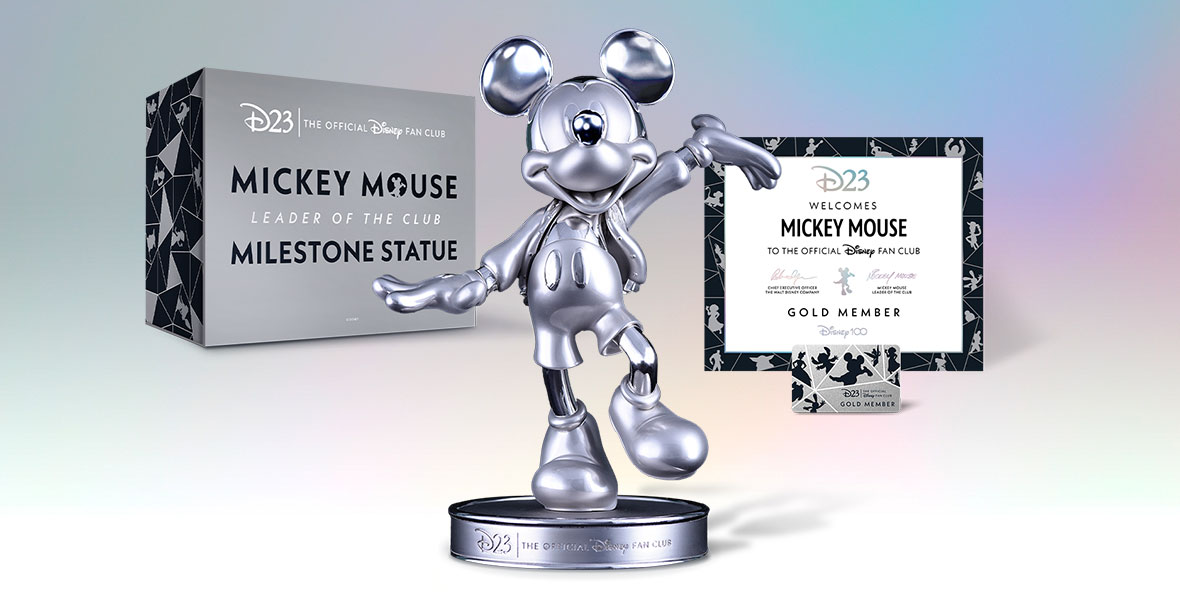 Get More Disney with D23 Gold Membership
Enjoy exclusive discounts and access to special events and merch.
Also includes our quarterly publication and annual Collector Set.