By D23 Team
On Saturday, February 16, D23 Members celebrated 60 years of Walt Disney's classic animated film, Sleeping Beauty, both at Walt Disney World Resort and at The Walt Disney Studios in California.
In California, D23 Gold and Gold family Members gathered at The Walt Disney Studios to "hail Princess Aurora" with two events—the Happily Ever After Brunch, followed by a screening of the animated masterpiece in the historic Studio Theatre.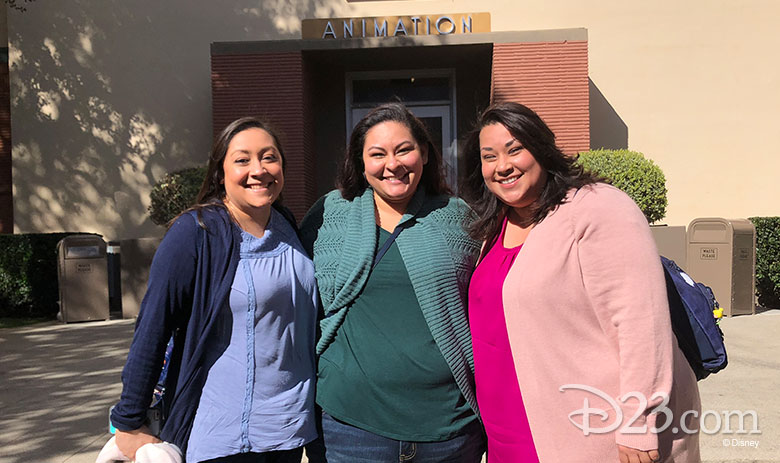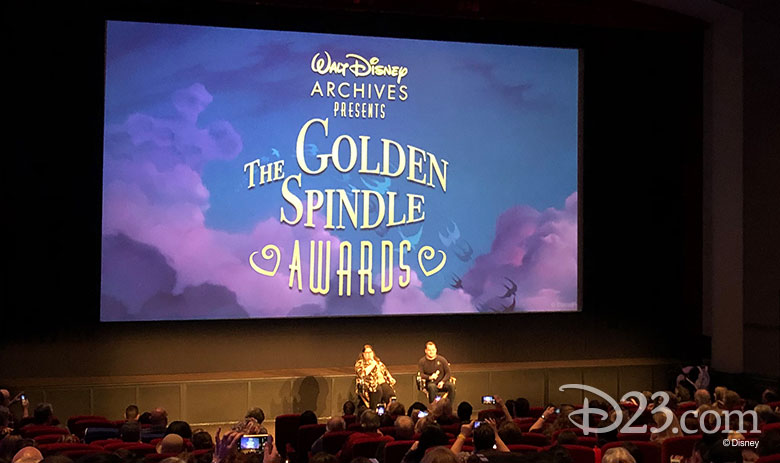 The lavish Happily Ever After Brunch was kicked off by head of D23, Michael Vargo, and hosted by Director of the Walt Disney Archives, Becky Cline, who brought along a very special treasure to celebrate the occasion—the original prop book that opens and closes Sleeping Beauty! Guests enjoyed a feast of medieval proportions, including red velvet heart-shaped pancakes, while celebrating some of their favorite Disney fairy tales. Each guest received a beautiful pair of royally engraved D23 wine glasses created just for the event.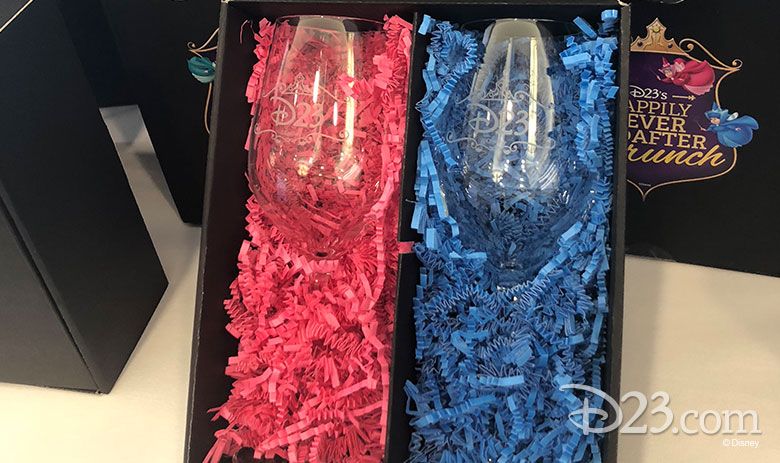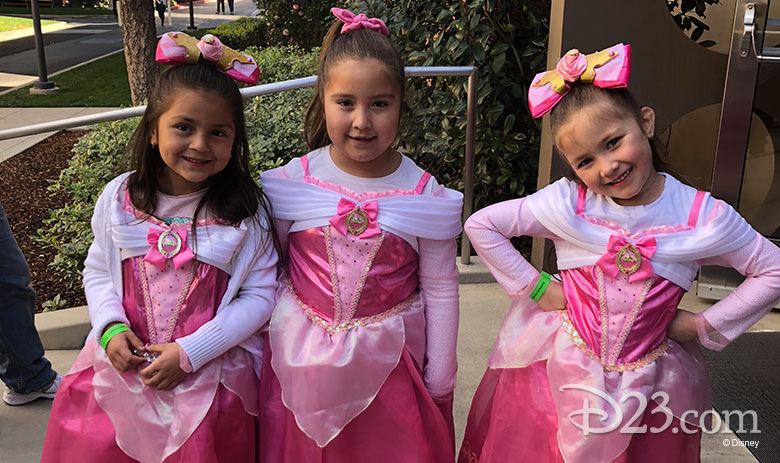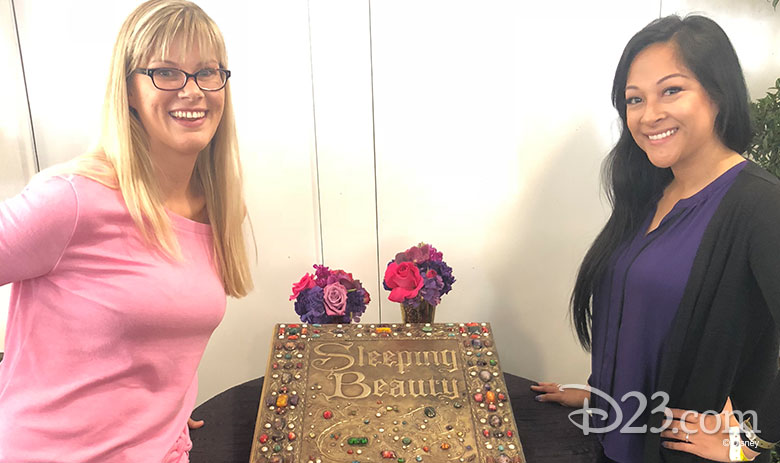 When D23 Members arrived at the Studio Theatre for the screening, they were greeted by a brand-new exhibit in the lobby cases—all based on Sleeping Beauty! The screening was preceded by a quirky presentation hosted by Becky Cline and D23's Justin Arthur, highlighting some of the Walt Disney Archives' favorite "love stories" from Disney history. After the screening of Sleeping Beauty, guests enjoyed exclusive time to shop at the Studio Store, picking up all sorts of treasures!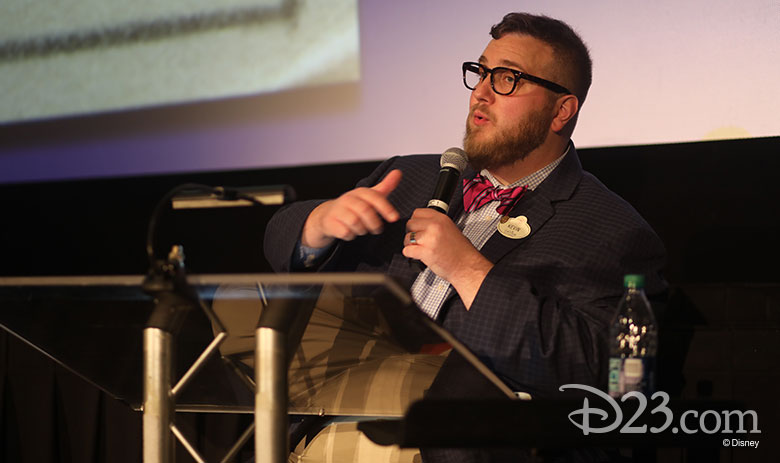 Over at the Walt Disney World Resort, D23 Gold and Gold Family Members—dressed in some of their favorite Disney-inspired outfits—arrived to the AMC Theatre at Disney Springs ready for a fun-filled morning. Kevin Kern from The Walt Disney Archives presented "The Golden Spindle Awards" to much delight, and then the guests were transported to the land of Princess Aurora, Prince Phillip, and of course, Maleficent, on the big screen.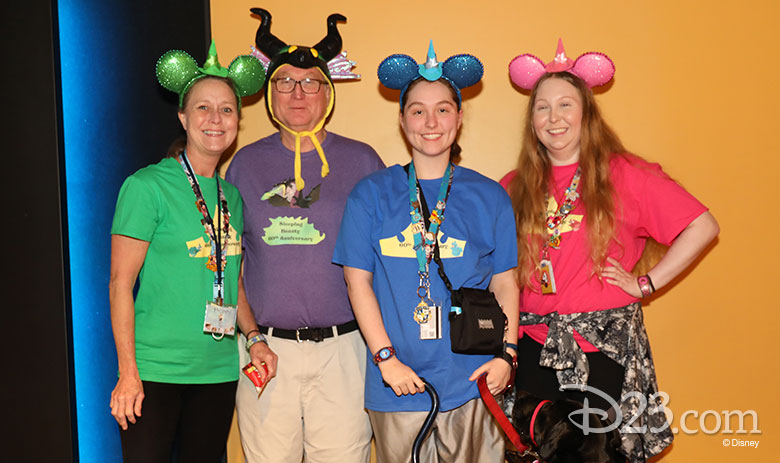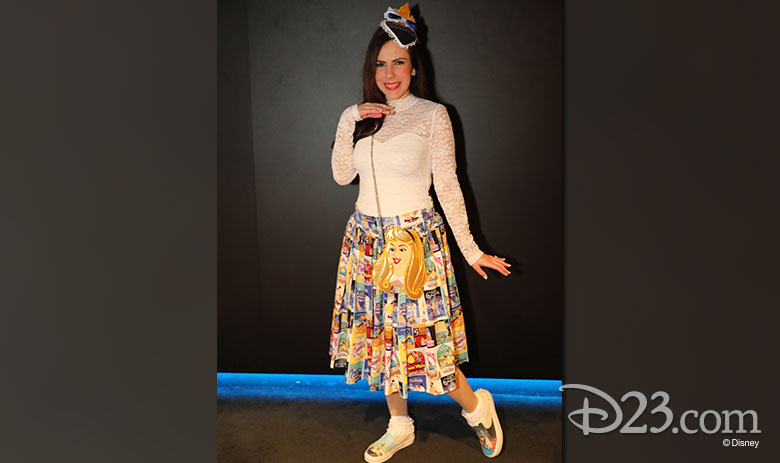 All D23's Magical Screening Series: Sleeping Beauty attendees received a beautiful D23-exclusive coaster set showcasing four beautiful renderings for Walt Disney's beloved animated classic.
Next up, D23's Magical Screening Series is thrilled to present The Lion King on the big screen in May at both The Walt Disney Studios in Burbank and Walt Disney World Resort in Florida. Be sure to stay tuned to D23.com for more event information.