By Peyton Liebler
Bless our soul, D23 members are on a roll! This past weekend, D23 celebrated 25 heroic years of Disney's Hercules with magical fan screenings of the film in Orlando, New York, Boston, and Orange County.
As part of the D23 Magical Screening Series, D23 members who attended these events received a special treat—an exclusive Hercules 25th Anniversary patch, featuring Herc's iconic lightning bolt medallion along with a special "XXVth Anniversary" message. A gift from the gods indeed!
Before the screening, D23 members received an early look at D23's "Five Facts about Disney's Hercules" detailing some legendary moments from the creation of this classic Disney film. From the conception of character designs to the hidden Disney easter eggs, this "Five Facts" definitely expands on Hercules' "gospel truth"! (Make sure to be on the lookout for this new "Five Facts" installment, coming soon to D23.com and our social channels.)
Then, D23 members sat back (with their popcorn and "herculade") and entered the mythological world of Ancient Greece with a screening of the 1997 film... Some attendees went the extra distance and dressed in Olympian-level outfits, inspired by characters from the film. Even fans of everyone's favorite "underworldly" villains dressed to impress! Two BIG (and blazing) thumbs up from Hades!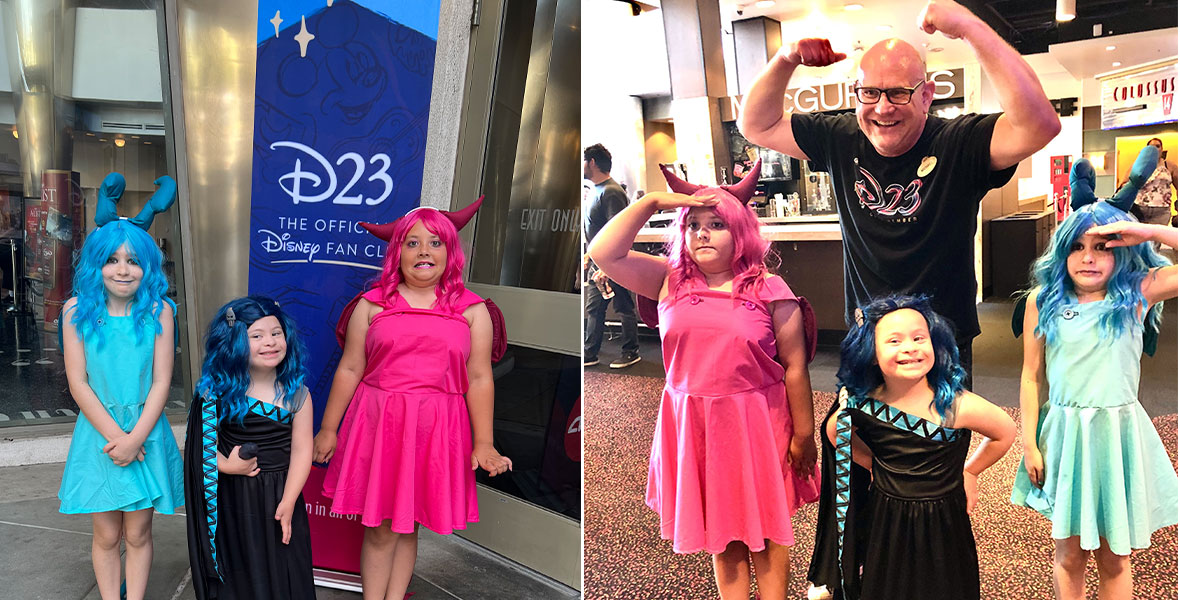 We were overjoyed to see fans from across the country come together and go the distance for this magical screening. We cannot wait to share in more enchanting occasions like these with D23 Members, no matter if you hail from Mount Olympus or the Underworld.
Oops—we just realized we're late for our training session with Phil, and you know how he hates tardiness... See ya next time!