By Peyton Liebler
This past week, D23 Gold Members had the chance to energize their laser cannons and enlist in the Space Ranger corps when they attended a complimentary advanced screening of Disney and Pixar's latest sci-fi action-adventure, Lightyear.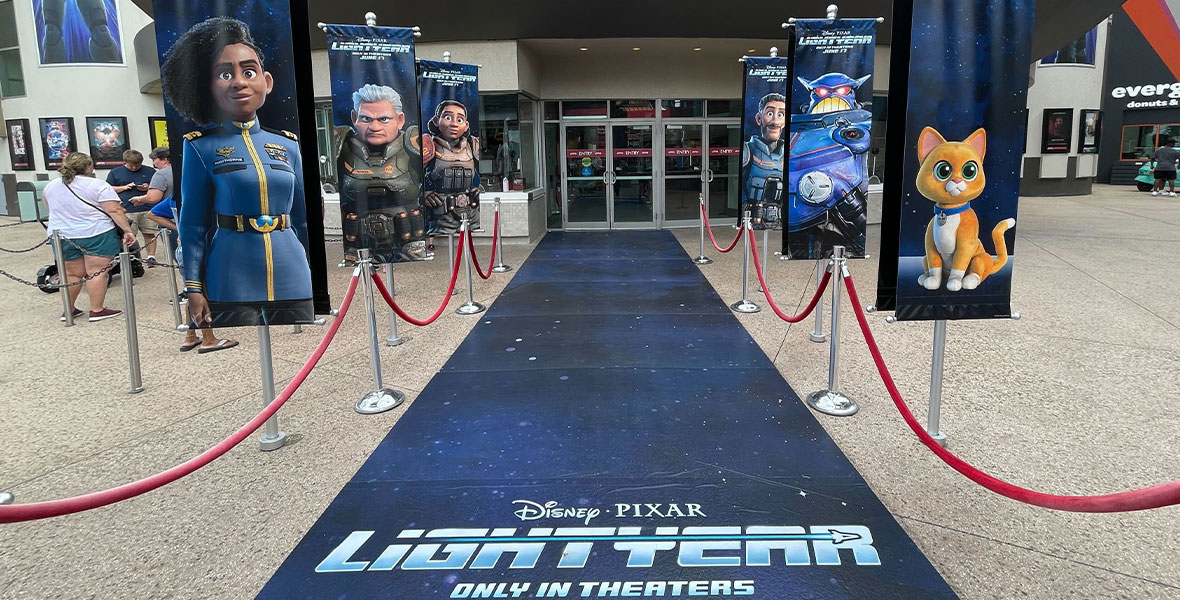 Across deep-space locales in Orange, Atlanta, Orlando, and Glendale, D23 Gold Members got a special preview of the highly anticipated film before it opened in theaters today. At all four locations, Guests showed off their Star Command pride with out-of-this-world outfits! Check out some of our favorites below.
And as a special bonus for showing bravery with their astronautic-attitudes, members were given a very special Star Command Patch, featuring a design exclusive to D23!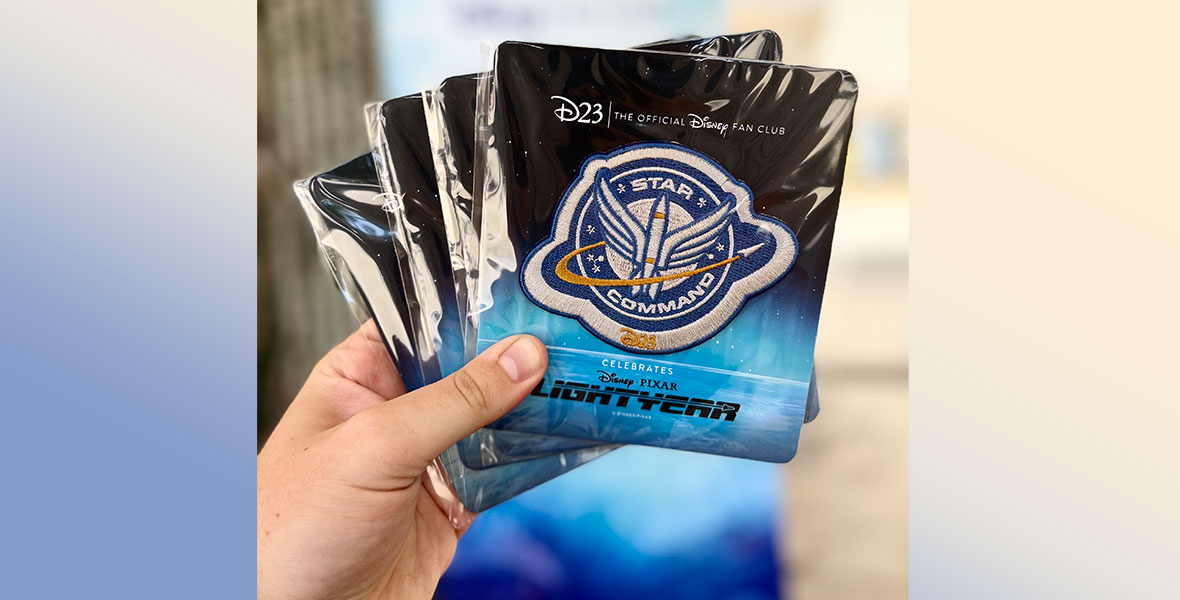 Lightyear follows the definitive origin story of Buzz Lightyear (voicd by Chris Evans), the hero who inspired the toy. The legendary space ranger embarks on an intergalactic adventure alongside ambitious recruits, Izzy (voiced by Keke Palmer), Mo (voiced by Taika Waititi), and Darby (voiced by Dale Soules), and his robot companion, Sox (voiced by Peter Sohn). As this motley crew pursues their toughest mission yet, they must learn to work as a team to escape the evil Zurg (voiced by James Brolin) and his dutiful robot army who are never far behind.
We went to the furthest reaches of the galaxy with our D23 Gold Members and had a blast soaring into the unknown with them! To get ready for your own viewing of Lightyear, check out the Toy Story collection on Disney+, featuring Buzz the toy starring in all the Toy Story movies and shorts along with the Disney+ Original Beyond Infinity – Buzz and the Journey to Lightyear, which explores the evolution of Buzz Lightyear from toy to human in the making of Disney and Pixar's Lightyear, told from the perspective of the makers and creators ofLightyear.
Make sure to charge your robotic feline companions and secure your fuel cells to go see Disney and Pixar's Lightyear when it opens it opens in theaters today. Check out some of the cosmic moments below from this week, where shared memories and magic with D23 Gold Members who took us to infinity and beyond!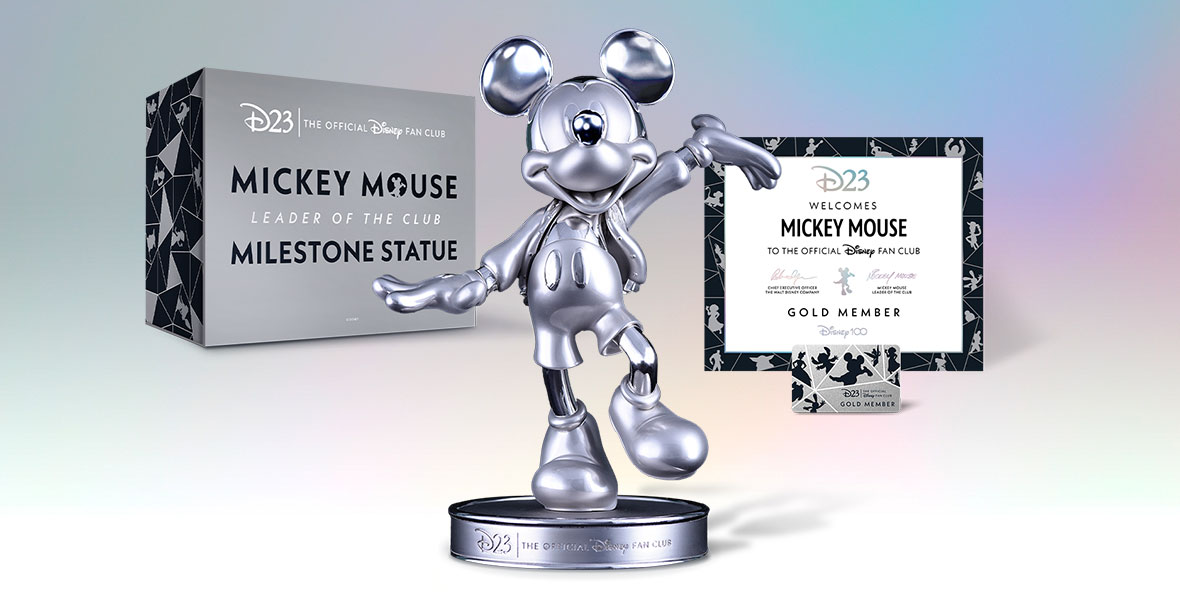 Get More Disney with D23 Gold Membership
Enjoy exclusive discounts and access to special events and merch.
Also includes our quarterly publication and annual Collector Set.