By Analise Warner
In a makeup vanity long, long ago there was a ColourPop Star Wars™ 15 Pan Palette—and we're excited to announce the return of the stunning set! Gather all the galactic vibes and explore cosmic cosmetology creations with ColourPop's Star Wars collection, suitable for any Sith, Jedi, Mandalorian, droid, or bounty.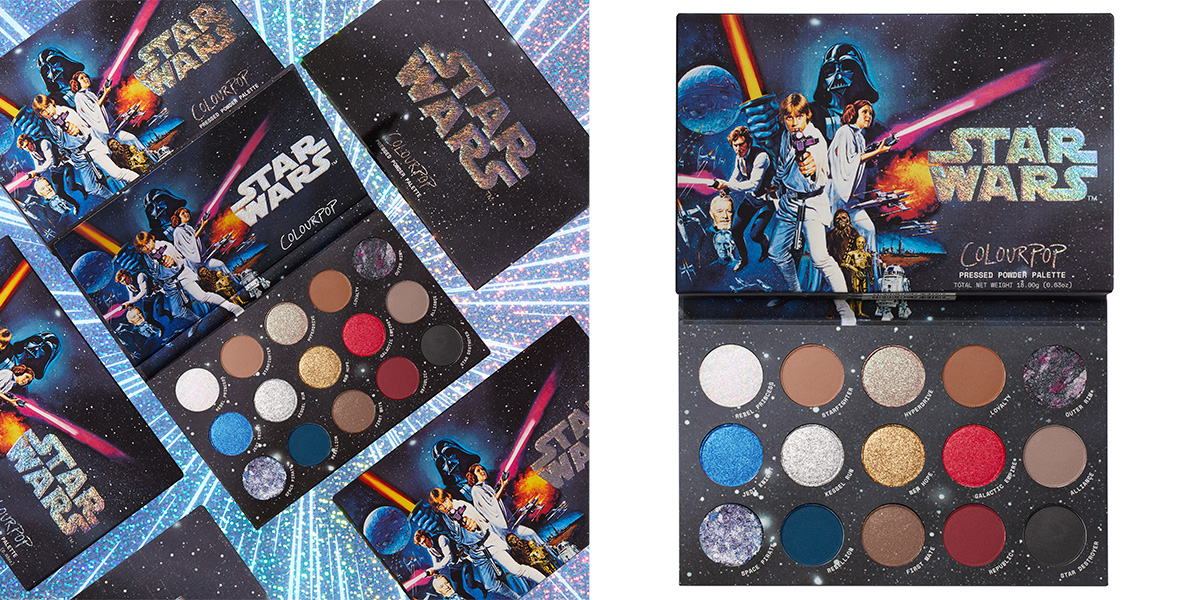 Star Wars™ 15 Pan Palette
From their 2022 May the 4th full collection launch, their official Star Wars™ and ColourPop Palette is inspired by the original classic Star Wars™ film with a nostalgic mix of blues, silver, gold, and reds, along with planetary neutrals! They're going totally retro with this range of iconic Star Wars™ shades showing the balance between the light side and the dark side of the Force. Featuring their innovative Tie Dye Super Shock and galactic Duo Chrome finishes, plus their signature creamy Matte, Matte Sparkle, shimmering Metallic and Ultra-Glitter finishes to create the ultimate Star Wars™ looks! An iconic mix of stellar shades featuring the Rebellion vs The Empire!
For May the 4th 2023, they're surprising the galaxy by bringing back a viral fan fave, this classic Star Wars-inspired palette! Requested daily by their community, this is the palette you've been looking for! Get it before it's out of stock and far, far away.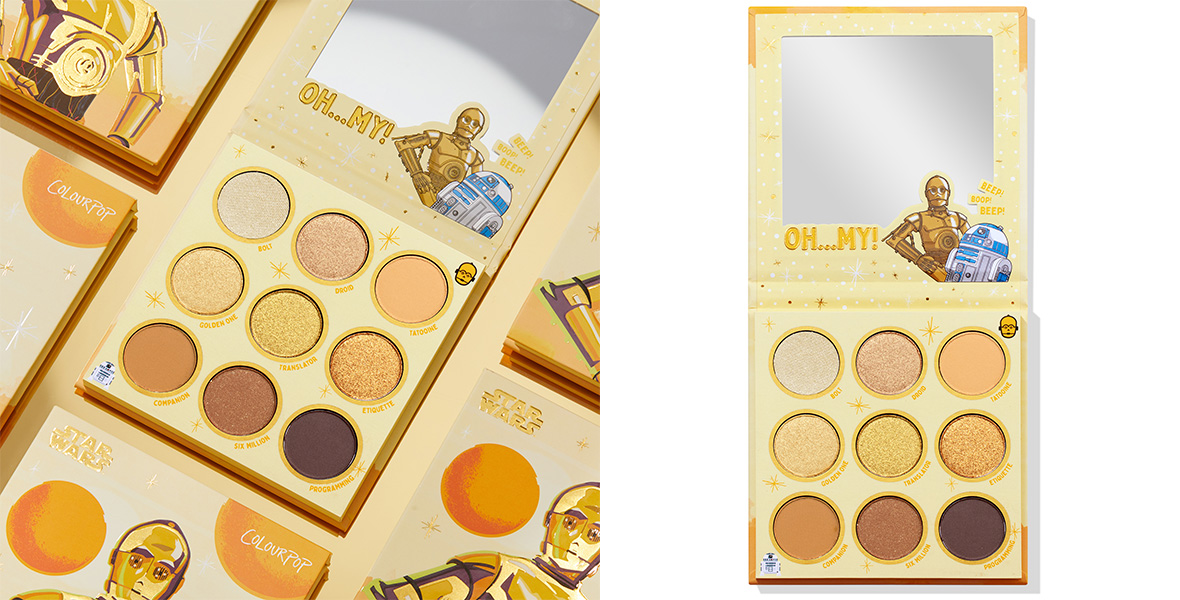 C-3PO™ 9 Pan Palette
Be the brightest in the galaxy with this golden 9-pan palette inspired by everyone's favorite protocol droid. It features their ultra-pigmented pressed powder and Super Shock formulas that are long-wearing and super velvety, apply evenly and blend like a dream. Program endless out-of-this-world looks with pale + bright yellows and sparkling golds that'll make you shine like a star… or a golden droid. Stay golden with this C-3PO™-inspired palette.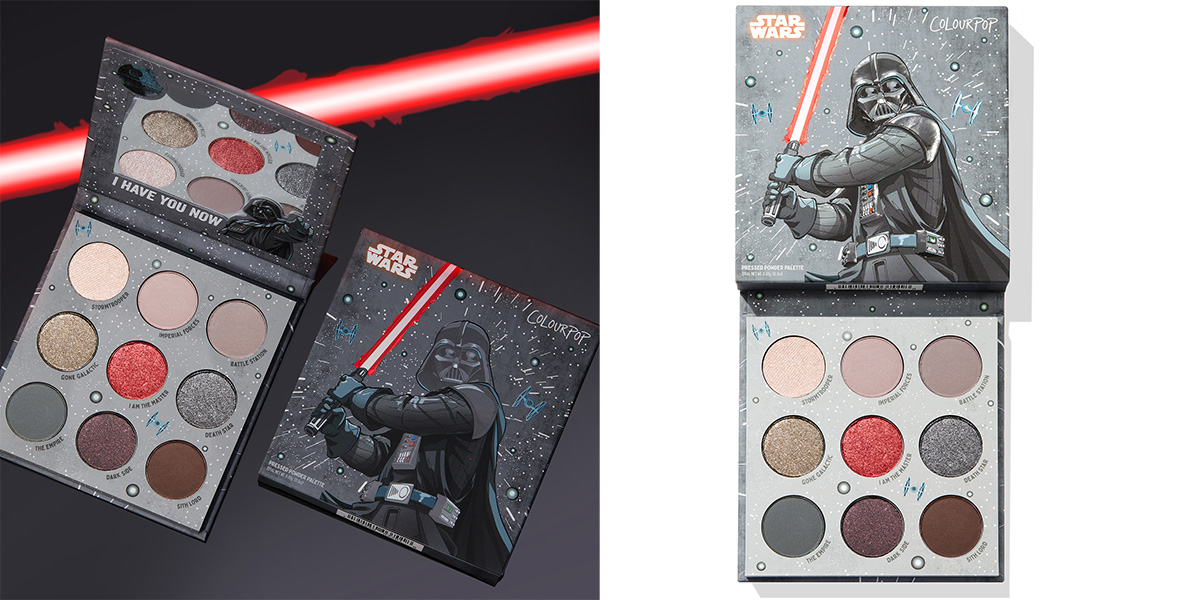 Darth Vader™ 9 Pan Palette
In collaboration with Lucasfilm, this special edition Darth Vader™ Palette features Empire-inspired hues in a cool mix of sleek grays, gunmetals and charcoals, with pops of scarlet and merlot. Features their ultra-pigmented, blendable pressed powders with shimmering metallic, super glitzy ultra-metallic, creamy matte, and matte with sparkle finishes. It's long-wearing, applies evenly, and feels super velvety! Create iconic Imperial looks like a mysterious smoky look or make it pop with dangerous reds fit for the master of the dark side.