It's World Princess Week! Every year we take this week to celebrate all the courageous, kind, and confident Disney Princess characters. These princesses don't just inspire us, they inspire a lot of amazing products, too! Check out these great items and treat yourself and your loved ones like a princess, not just for a week, but all year long!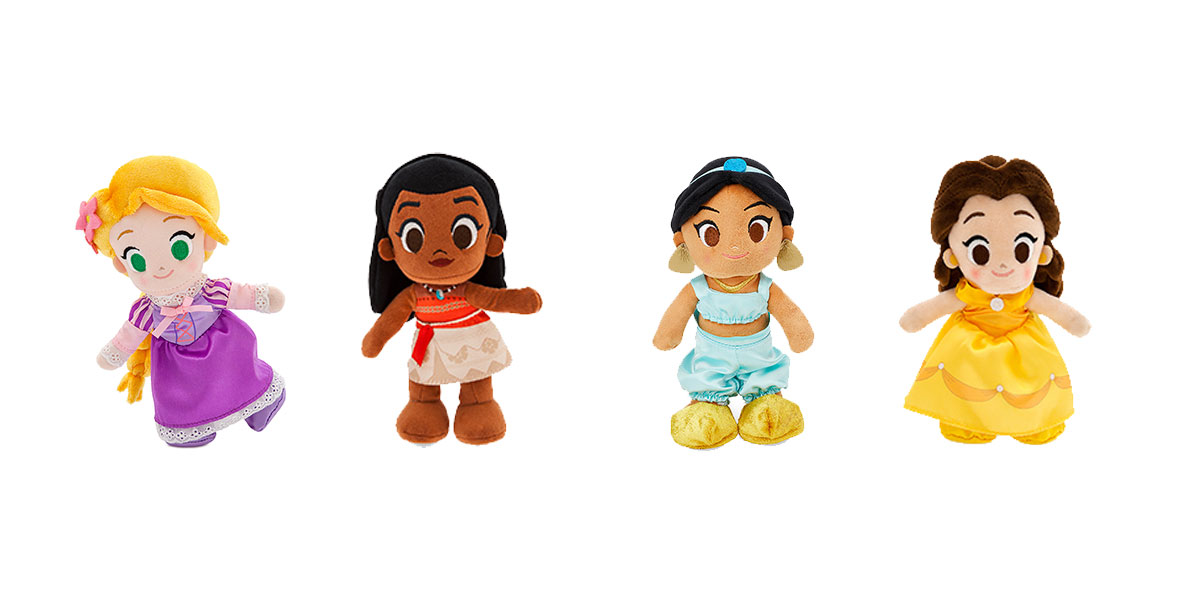 The cutest way to play princess? Disney nuiMOs of course! Rapunzel, Moana, Jasmine, Belle, and more nuiMOs plush are available with a selection of clothing from the Princess Trend Collection!
Each outfit is inspired by a different Disney Princess, and the more you collect, the more you can mix and match to create your own unique style.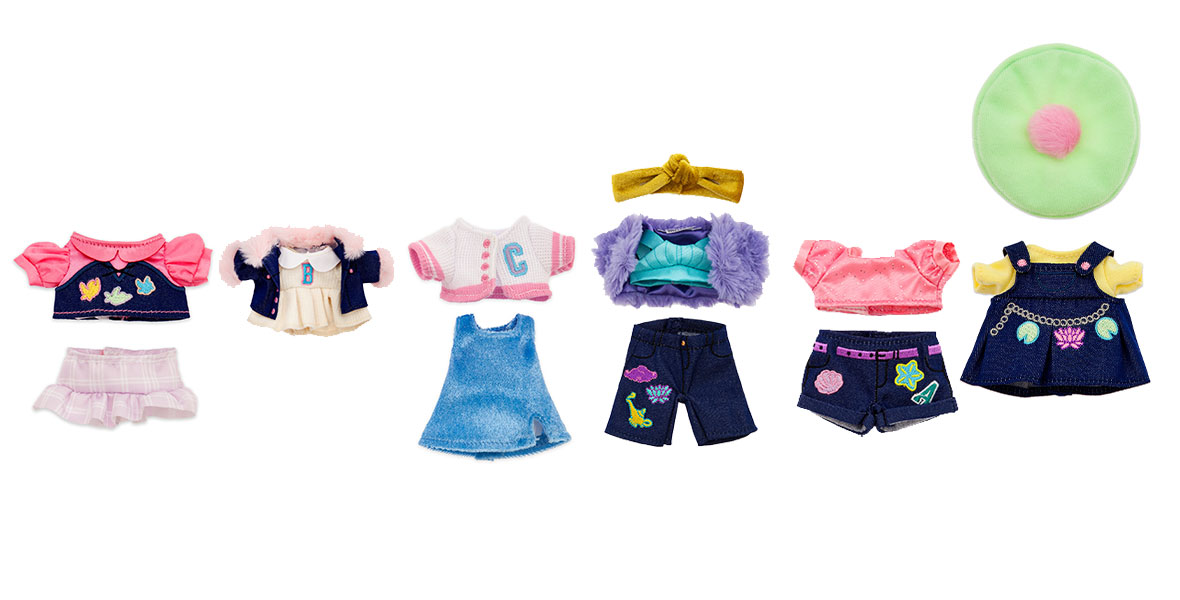 Feel like styling yourself? Check out these great options from Her Universe: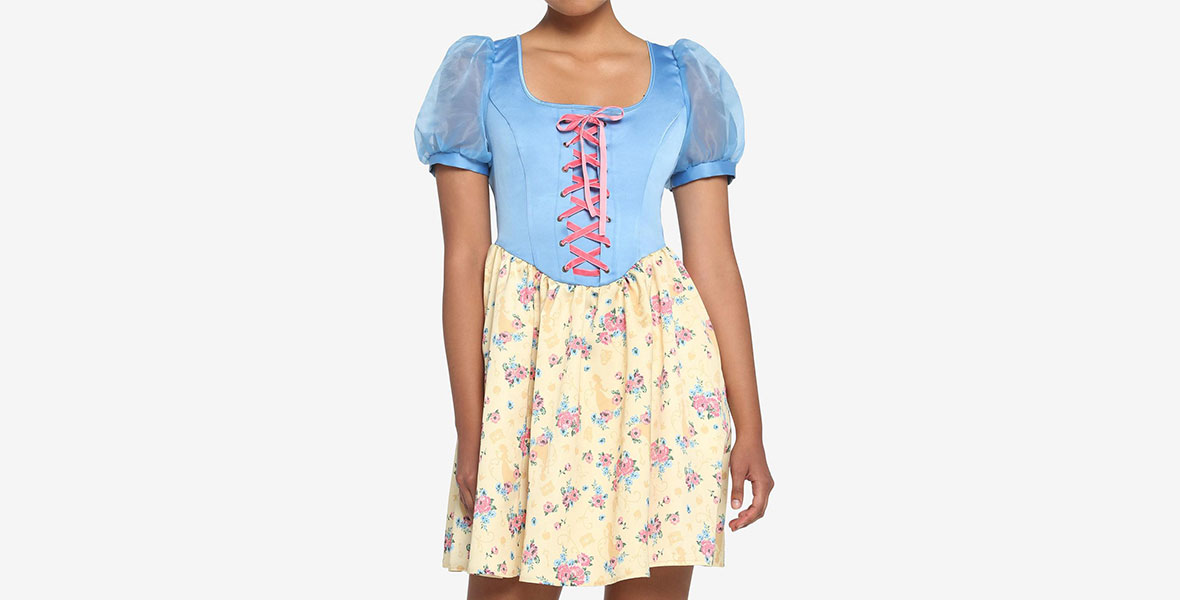 Her Universe Disney Snow White and the Seven Dwarfs Royal Dress
Twirl through your day with a smile and a song in this adorable dress! Inspired by Snow White and the Seven Dwarfs, this dress will have you looking like royalty. Features a sateen bustier top with a velvet lace-up ribbon through the bodice, princess seams and organza puffed sleeves, and a sateen skirt with a toss print of Snow White's silhouette, colorful roses, and other visual icons from the film.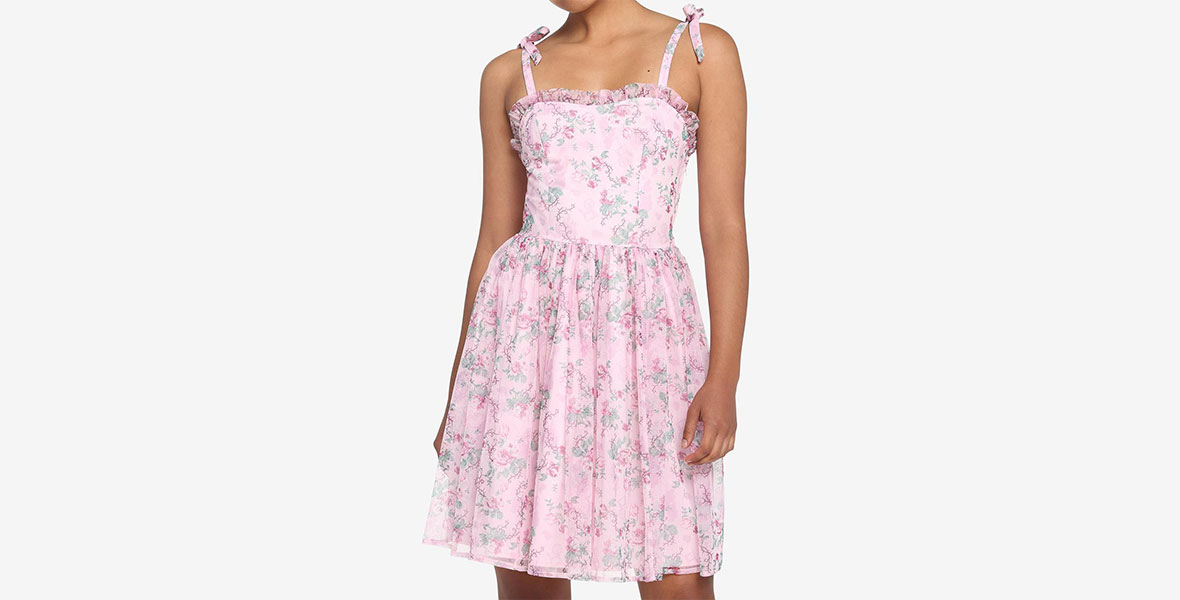 Her Universe Disney Sleeping Beauty Tulle Sweetheart Dress
We've seen this dress once upon a dream, and now it's a reality! Made pink by Flora, this Sleeping Beauty sweetheart dress features a soft tulle layer over a full skirt and has an all-over design of Princess Aurora, roses, thorns, and other visual icons from the film.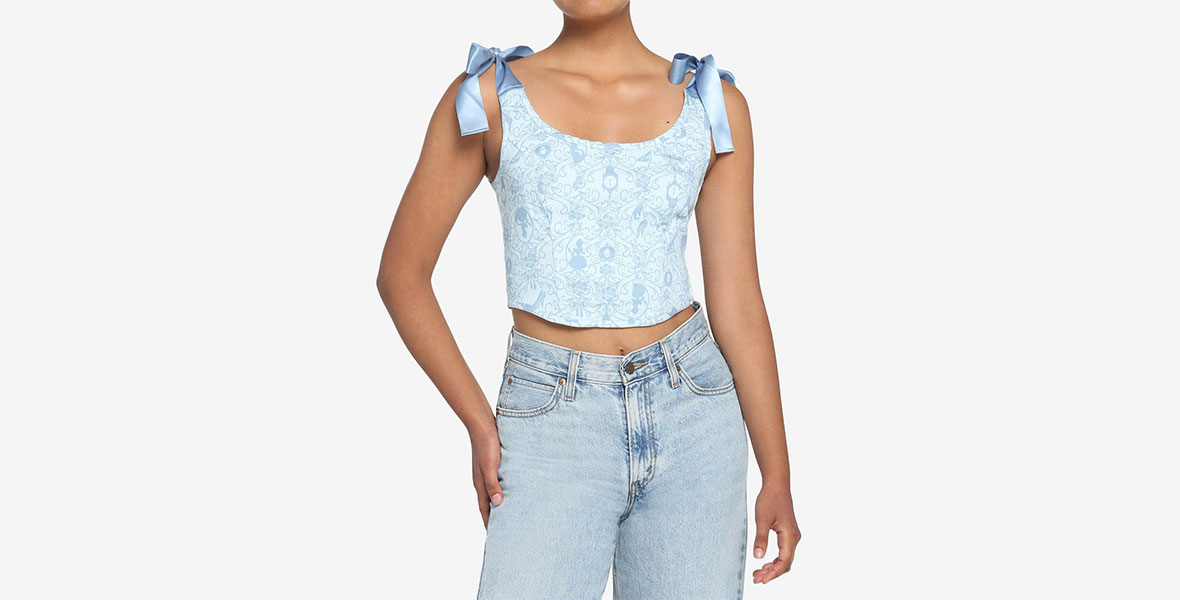 Her Universe Disney Cinderella Bustier Tank Top
The Fairy Godmother just granted us the cutest bustier top to wear to the royal ball! Dance the night away with this Cinderella corset tank top, featuring a Regency era-inspired print of Cinderella's silhouette, her magical carriage, and more.
But what about your room? These beautiful rugs from Safavieh may not be flying carpets, but they are machine washable… and inspired by some of your favorite Disney Princess characters.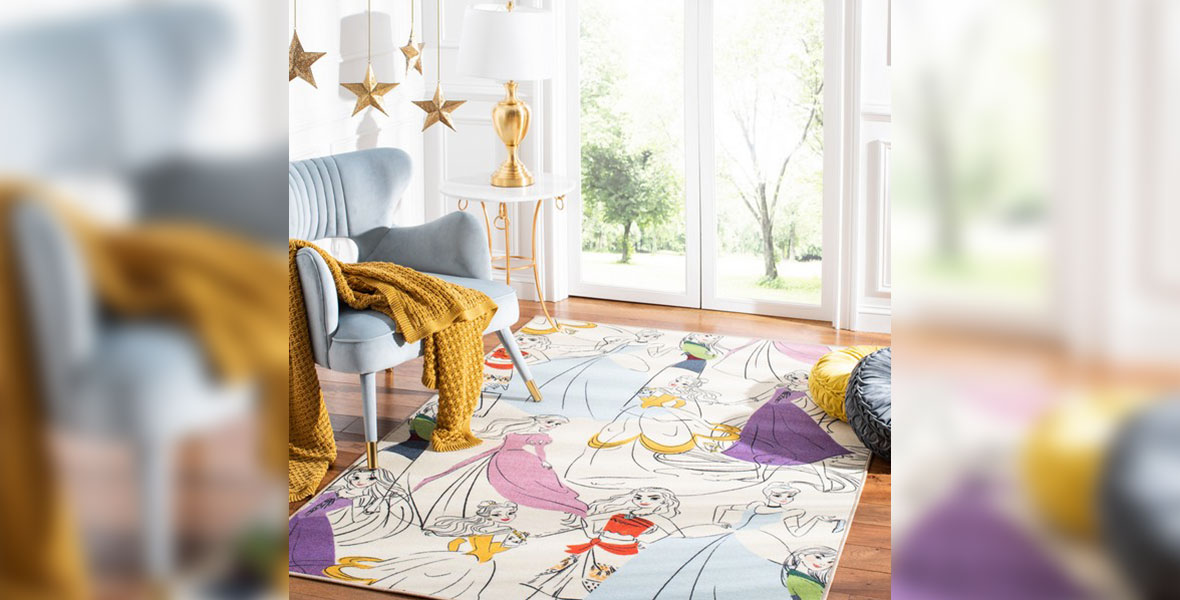 Safavieh Disney Princess Collection Rug – Inspire
This rug comes straight from the illustrators' sketchbooks, showcasing some of the most iconic Disney Princess fashion moments. From Ariel's ball gown to Moana's signature style, each detail stays clearly defined in high-resolution print technology and soft synthetic yarns. Machine washable for simple, no-nonsense care.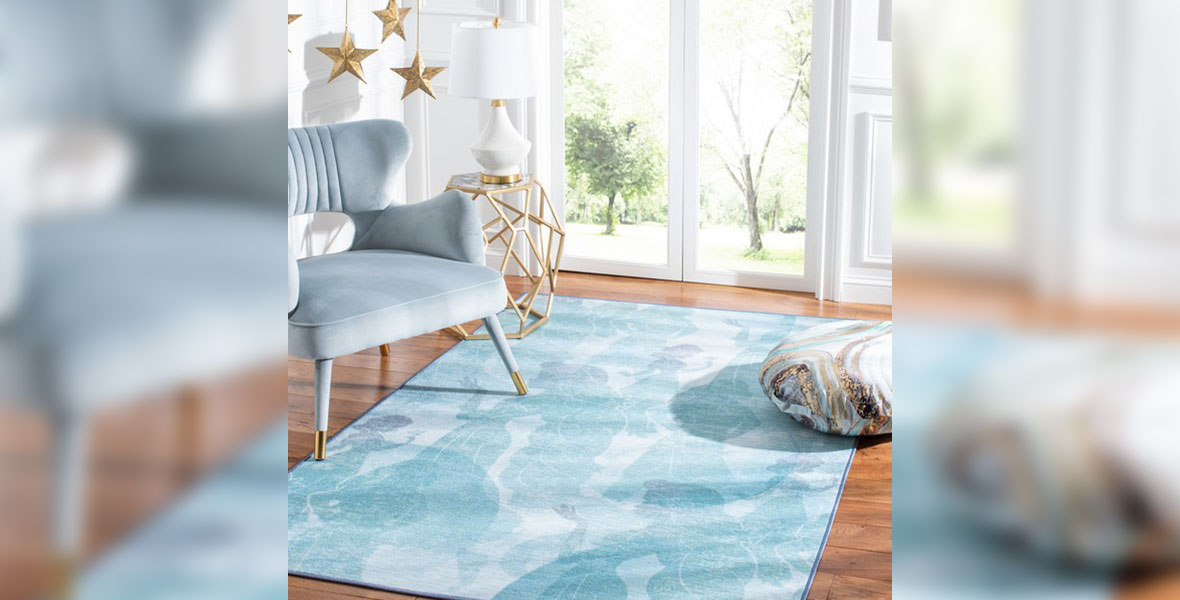 Safavieh Disney Princess Collection Rug – Assurance
This rug dreamily displays Moana, Rapunzel, and Snow White standing tall, strong, and fearless, looking ahead with grace and confidence. Softly stippled silhouettes repeat and overlap in artistic harmony. Rich turquoise tones enliven any room décor with captivating color. Machine washable for easy-care cleaning.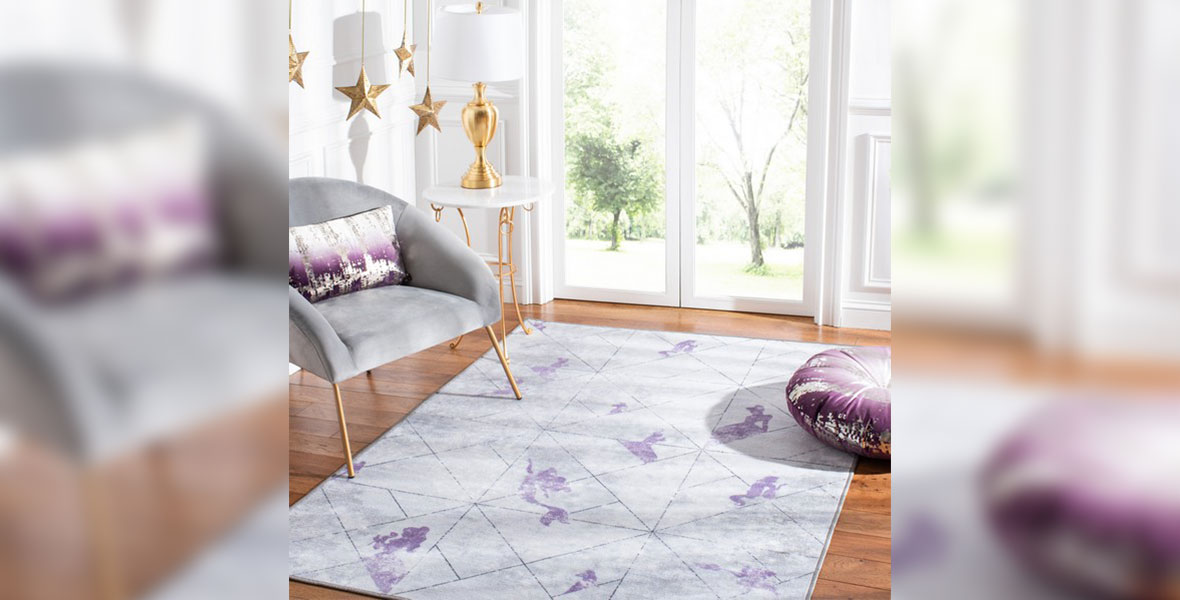 Safavieh Disney Princess Collection Rug – Enchanted
This rug gives your home whispers of timeless magic. It features gently mottled silhouettes of Disney's most iconic princess characters across a soothing gray backdrop, celebrating decades of strong, empowered women in beautiful, décor-smart tones. Machine washable for easy-care maintenance, lasting comfort, and endless style.
Looking for something that will brighten up your kitchen? This Disney Collection by Rae Dunn is gorgeous!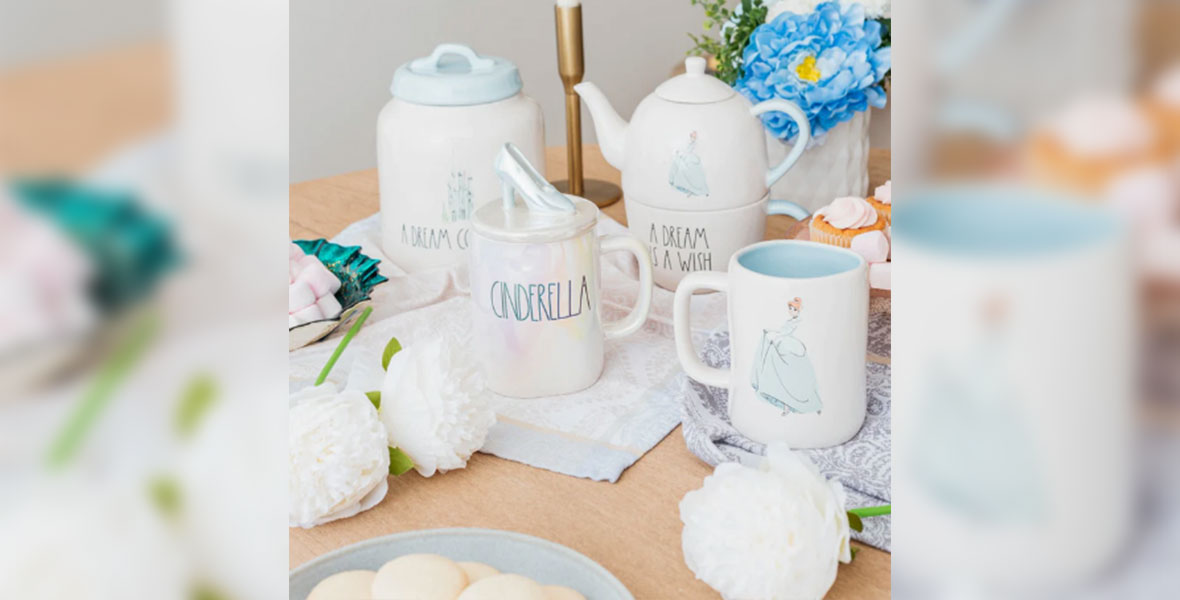 Disney Collection by Rae Dunn "Cinderella" Mug with Glass Slipper Topper
Transform your morning coffee experience from ordinary to magical with this charming Rae Dunn Disney Princess mug. Each piece is sculpted from quality stoneware with a luster finish and features a ceramic lid topped with Cinderella's glass slipper.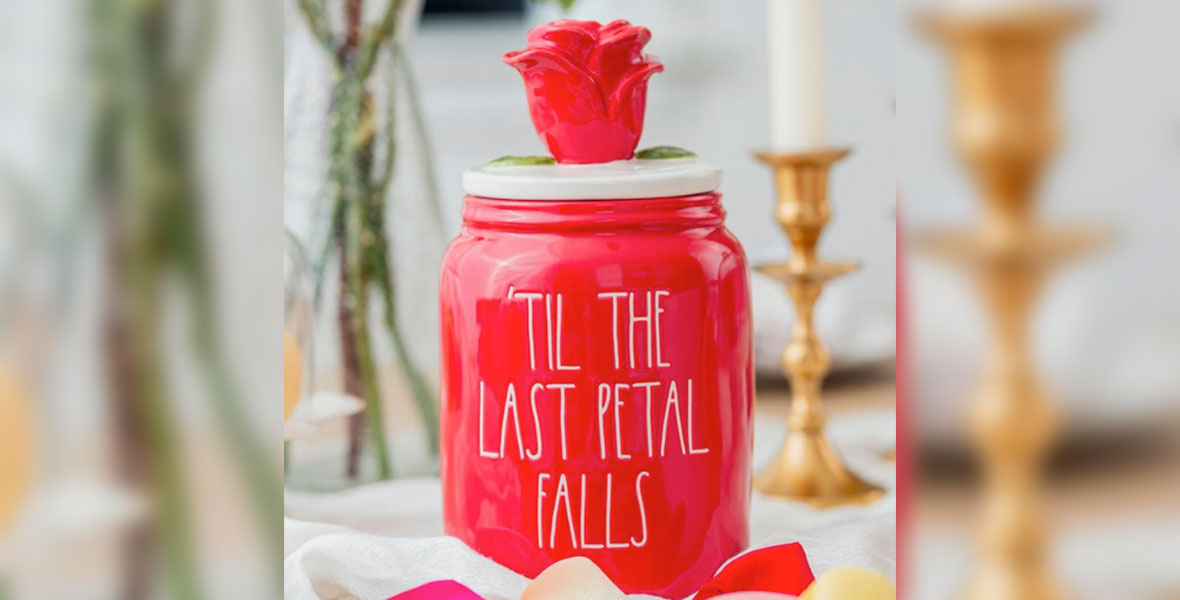 Disney Collection by Rae Dunn "'Til the Last Petal Falls" Canister
Dreams really do come true! Every princess needs a castle, where she can create a magical table-scape with Rae Dunn's NEW Disney Collection.
More of a gamer? Check out these great games that feature some of your favorite princesses!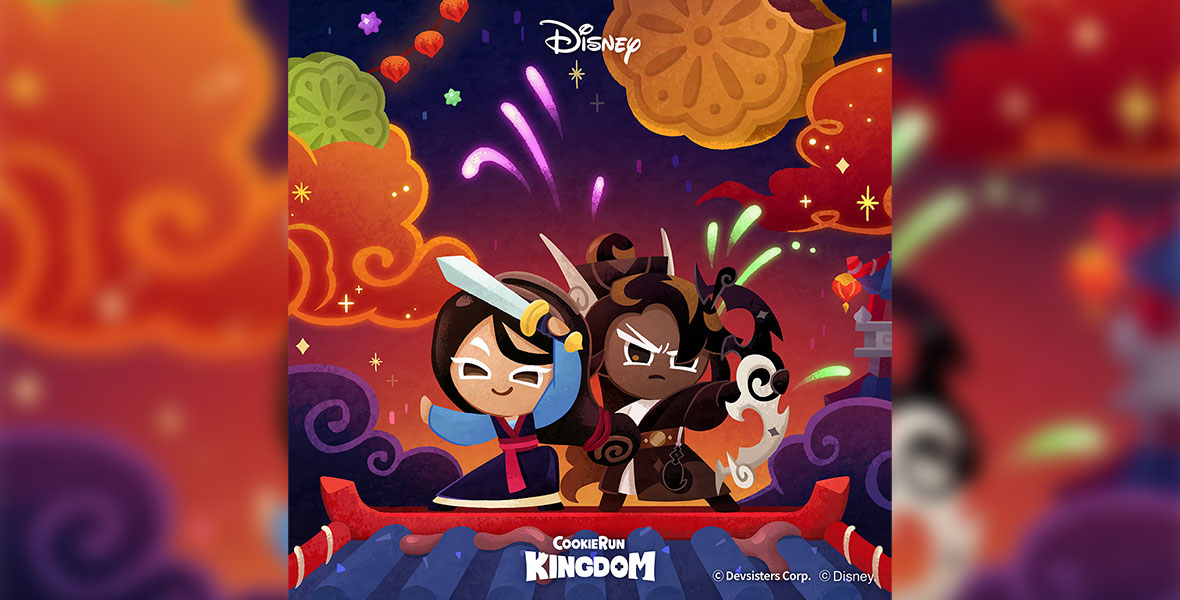 Cookie Run: Kingdom
With a sweet candy sword and brave spirit, this courageous cookie inspired by Mulan joins Cookie Run: Kingdom! The Festival of Dreams and Wishes in-game event runs through September 13, 2022. Be sure to check out Cookie Run: Kingdom in the iOS App Store or Google Play Store.
Mirrorverse
In the Mirrorverse, Merida, Tiana, and Mulan have been evolved by Stellar Magic into Guardians. Help these powerful Guardians defend the Stellar Mirror from the Fractured in Disney Mirrorverse, available in the iOS App Store or Google Play Store
Still looking for more? shopDisney has an amazing collection of Disney Princess products.