By Analise Warner
Did a holopuck lead you here to find some of the galaxy's best bounties to celebrate Star Wars Day? Scavenge no further than these galactic goods! From stellar style to hyperspeed hospitality, these items will have any fan collecting a reward better than any Imperial credit.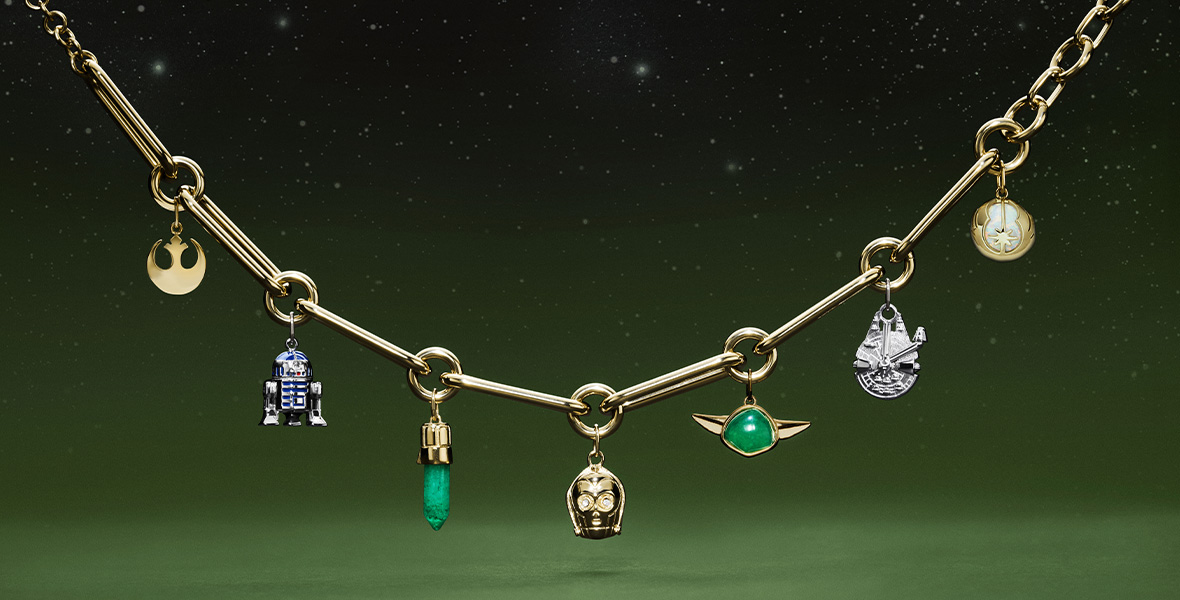 Fossil Star Wars™ Charm Bracelet
Celebrate 40 years of Star Wars™ Return of The Jedi™ with this special edition Star Wars x Fossil two-tone stainless steel charm bracelet. Inspired by characters and icons from the film, it features beautifully crafted details like green aventurine, semi-3D silhouettes and signature craftsmanship.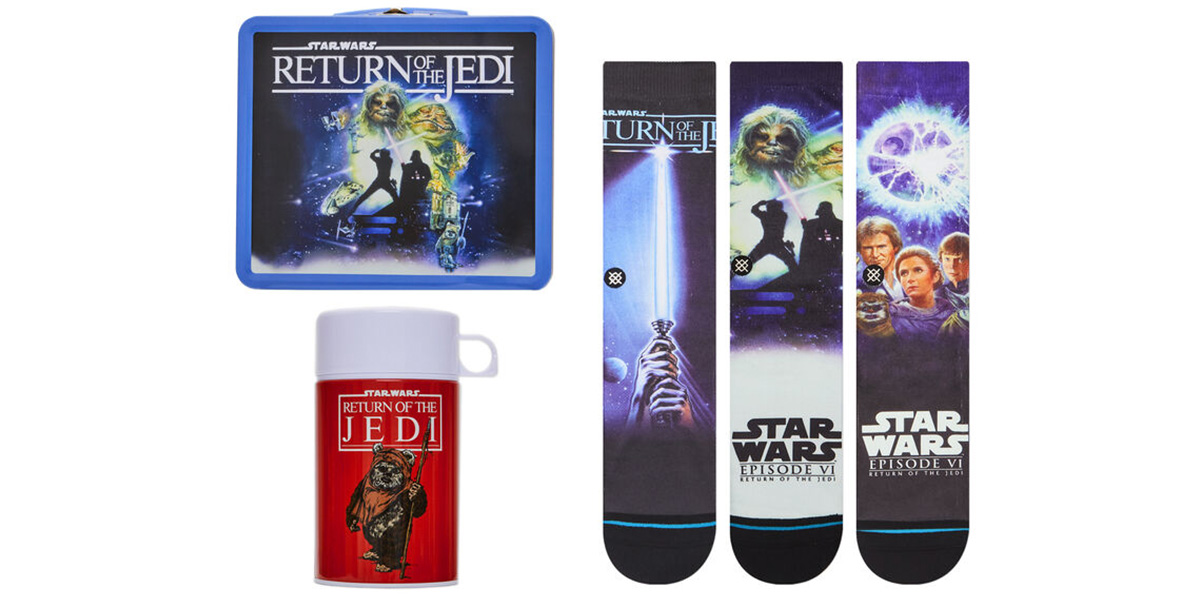 Stance Jedi Box Set
Forty years ago, Star Wars: Return of the Jedi (Episode VI) hit screens across the galaxy and space fantasy was never the same. Stance is paying tribute to all things Episode VI with its latest collection of Return of the Jedi styles. Inspired by the original movie poster artwork these new sock styles come in Stance's popular midweight poly cotton construction. This special limited edition Jedi Box Set includes all three movie poster sock styles and comes packaged inside a metal tin lunchbox complete with thermos featuring Wicket the Ewok himself, just like back in 1983.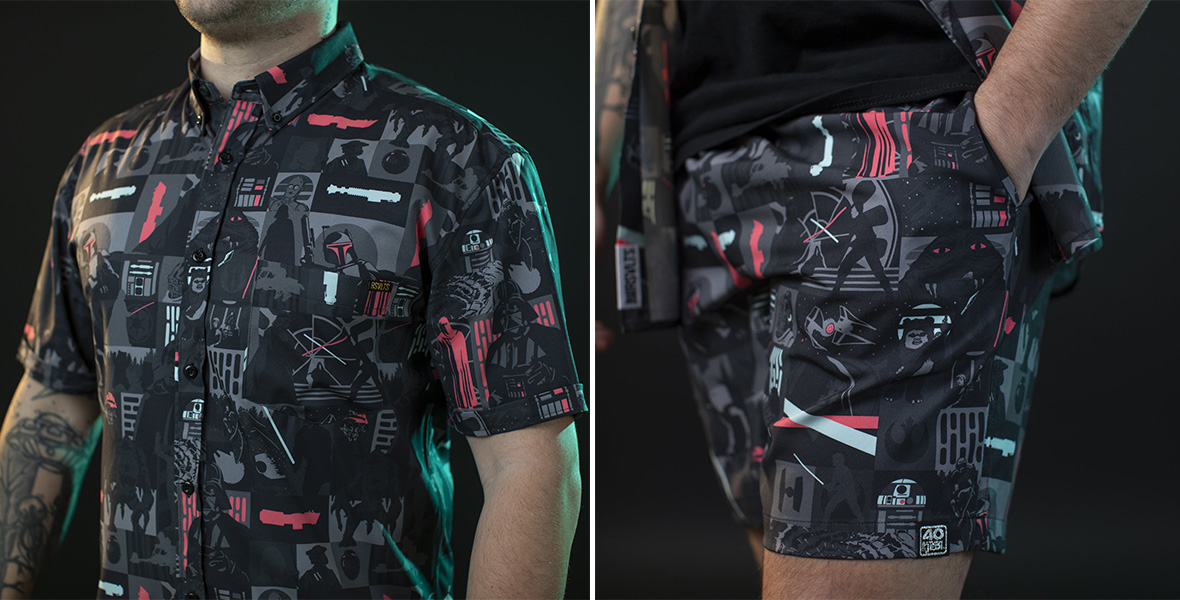 RSVLTS Trilogy's End
Search the galaxy all you want, but you won't find a cooler cast of characters than on this soft and stretchy 40th-anniversary RSVLTS button-down tribute to Return of the Jedi™ that features all your favorite characters plus some deep cuts, including: Ewoks™, The Rancor™, The Sarlacc™, Admiral Ackbar™, Lando Calrissian™…oh yeah, and Boushh™!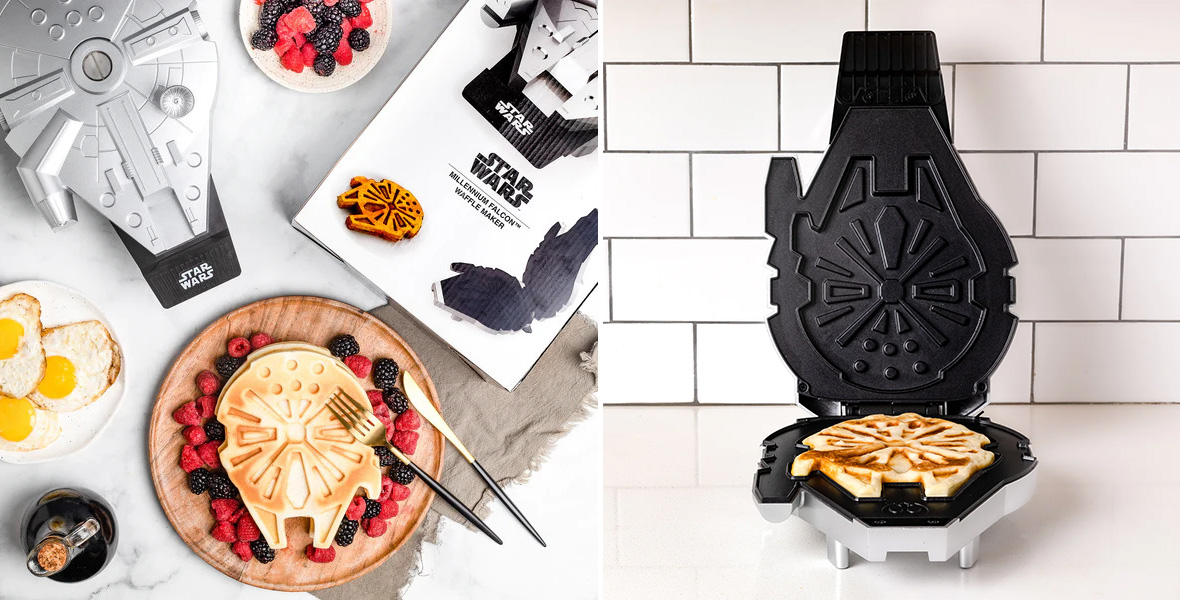 Uncanny Brands Star Wars Millennium Falcon Waffle Maker
They're tasty, delicious, and can make the Kessel Run in less than twelve parsecs. Serve up replicas of the Millennium Falcon in waffle form in your very own Millennium Falcon waffle maker. What's the cargo?!? It's waffles!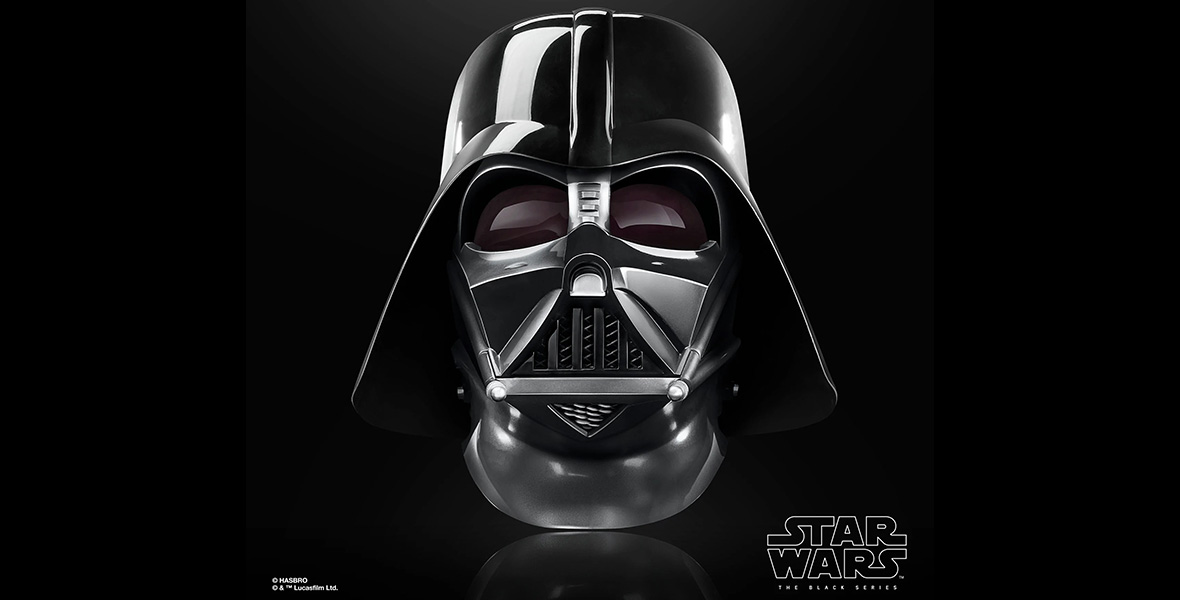 Hasbro Star Wars The Black Series Darth Vader Premium Electronic Helmet
Fans can imagine the biggest battles and missions in the Star Wars saga with premium roleplay items from Hasbro! This roleplay item with premium deco, realistic detail, and series-inspired design is a great addition to any Star Wars fan's collection. Featuring iconic ventilation sounds, updated sculpt, and magnetic multi piece assembly, fans can imagine what it was like for Darth Vader to suit up for galactic action!