Celebrate National Hispanic-Latinx Heritage Month all month long through music, art, and special offerings at Downtown Disney and Disney Springs! Until October 15, join the fiesta magica with these exclusive offers:
Downtown Disney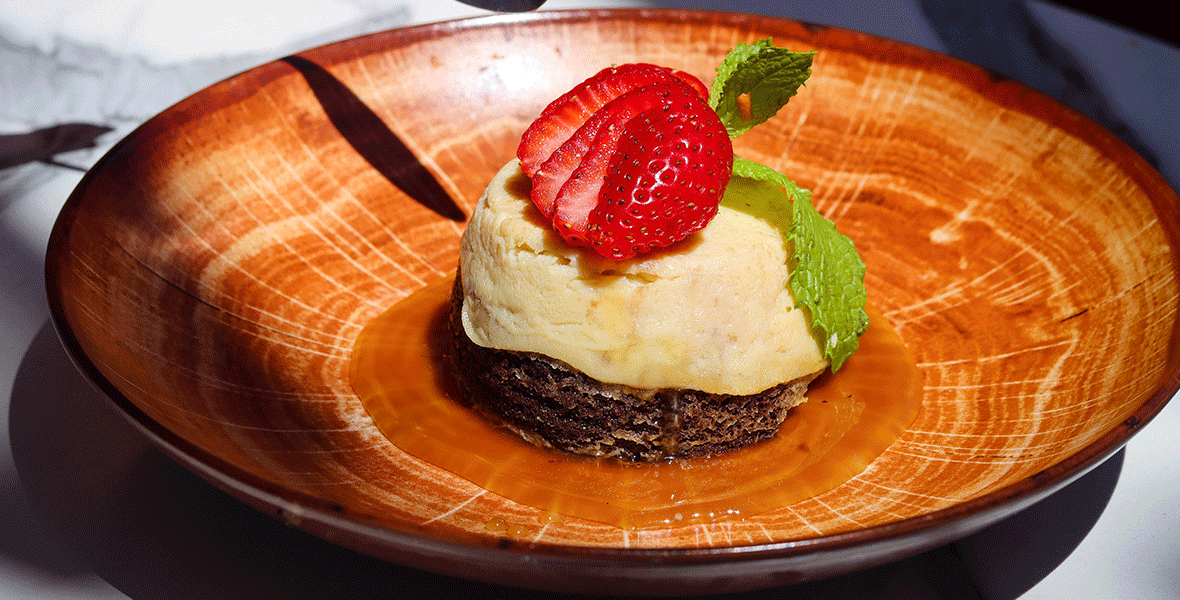 Ballast Point Brewing Co.
Chicken Mole Fries: Marinated thigh meat smothered with house-made mole, topped with Mexican crema, avocado salsa, and micro greens.
Elote Ribs: Deep-fried corn riblet tossed in butter, with a spicy cilantro lime aioli, queso fresco, and garnished with micro greens.
Chile Relleno Burrito: Braised pork, stuffed peppers with cheese deep-fried in egg batter, Spanish rice, refried pinto beans.
Choco-Flan Cake: Chocolate cake with a flan custard-baked top and caramel sauce.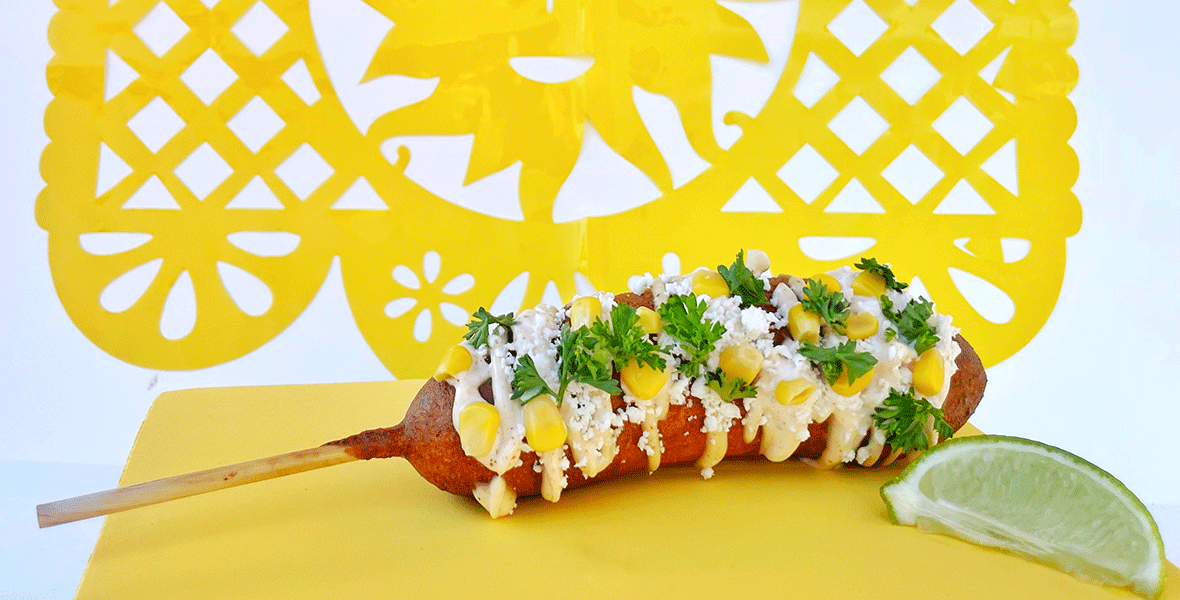 Blue Ribbon Corn Dogs
Mexican Street Corn Dog: Spicy Hot Link Sausage, dipped in corn meal batter, fried, and topped with garlic mayo, corn kernels, cotija cheese, and cilantro. Garnished with a lime wedge and served with a bag of chips.
Catal Restaurant
Pork Belly Al Pastor Paella: Green sofrito bomba rice, Bilboa chorizo, charred green onions, salsa verde, pickled onions and cilantro salad.
Aqua de Valencia: Cava Brut, vodka, gin, and orange juice.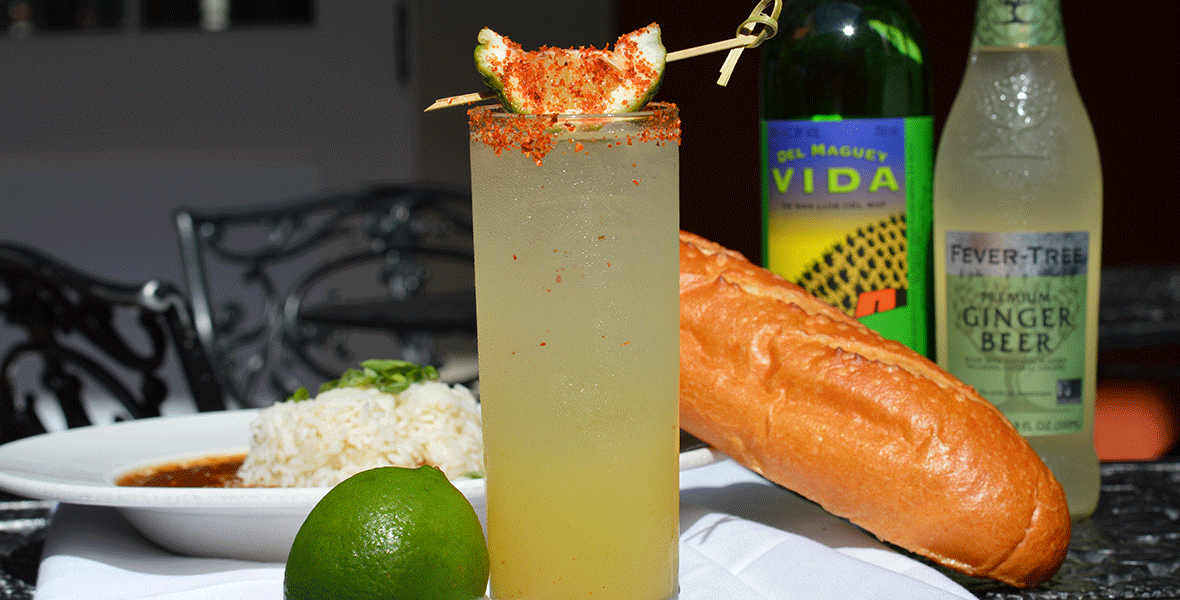 Ralph Brennan's Jazz Kitchen®
The Piña Mezcal Mule: Mezcal, pineapple juice, and ginger beer
Stop by Tuesday nights*--September 20 and 27 and October 4 and 11—for "Latin Jazz Nights' in the Flambeaux Room, featuring live Latin jazz music from various artists, 6 'til 10 p.m.
*Dining reservations are recommended through the Disneyland app but are not required. Walk-ups are accepted all night and subject to a wait. Bar seating is available for full dining on first come first served bases.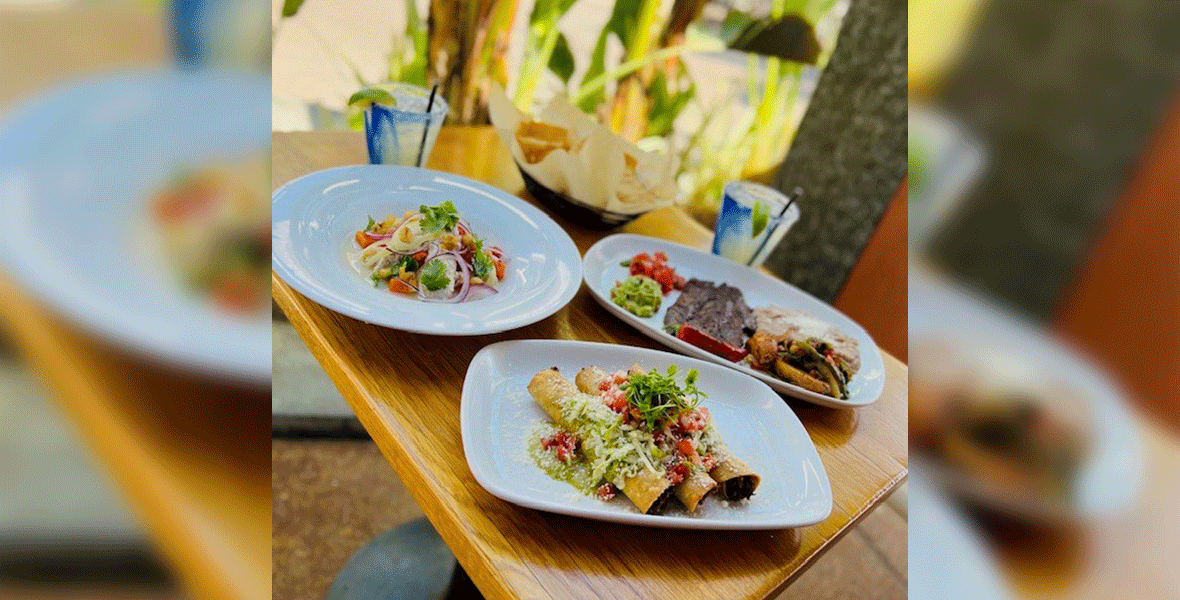 Tortilla Jo's
Tacos Ahogados: Rolled crispy chicken tacos served with mole Verde, sheered lettuce, pico de gallo, and queso fresco.
Carne asada tampiquena: Seared rib eye served with crispy potatoes a la Mexicana, sautéed Poblano peppers, tomato, onions, and cilantro with pico de gallo, guacamole, refried beans, and Chile Toreado.
Peruvian Ceviche: Mahi-mahi filet with fresh lime juice, aji Amarillo, red onion, cherry tomato, fresh cilantro, boiled sweet potato, and corn nuts.
Latina-Owned Food Trucks Every Night
Starting daily at 3 p.m. near the Downtown Disney LIVE! Stage
Kiki's Cuban Food: The Kiki's Cuban Food's journey began in Orange County, California. Kiki started sharing her family's pork recipe at farmer's markets alongside her family and boyfriend. The tasty pork sandwich won everyone's hearts, and they started to have a following every week. Kiki's Cuban Food Truck was established in 2021. Kiki is still serving the same delicious pork that was lovingly served in her home and shared with family and friends her whole life. This recipe has been passed down through many generations. "It's still us, serving great authentic food prepared with love for all of you."
Vchos: "If you live in Los Angeles, chances are you've seen a pupuseria or two (a restaurant that serves traditional Salvadoran food and pupusas). Well, we took that concept to the next level by combining the traditional authentic pupusa with a modern Latin twist!"
California Sole
Havaianas has been spreading Brazilian spirit around the world since 1962 with its iconic rubber sole and bright, colorful, and summer-infused designs. Every pair of Havaianas flip-flops is still designed and made in its birthplace, Brazil. Pick up a pair or two today at California Sole!
Offer: Buy one get one 50% off Havaiana Sandals during the trunk show
Dates: September 15-October 16*
*While supplies last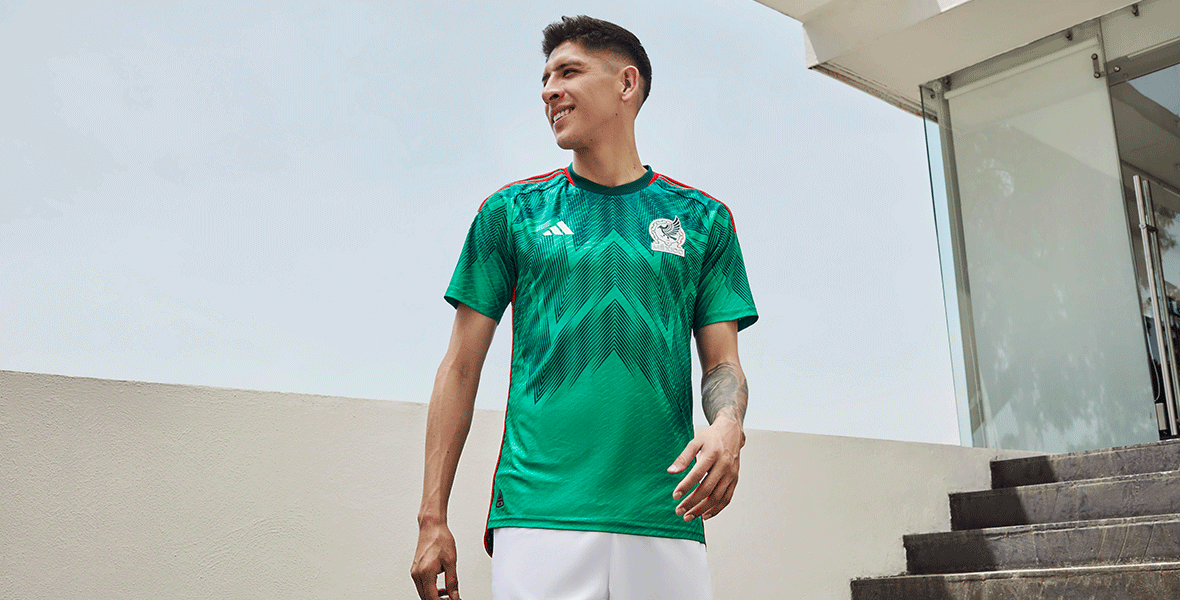 Pelé Soccer
Represent your nation for the 2022 World Cup with a selection of official South & Central American jerseys!
Family Craft Activity
Open daily from 12-6 p.m.
Create memories together... Craft station located near the Downtown Disney LIVE! Stage.
Entertainment
September 15 to September 31, 2022
6:30 PM, 7:30 PM, 8:30 PM, 9:40 PM
September 30 to Oct 31, 2022
Monday-Thursday 6:30PM, 7:30PM, 8:30PM, 9:40PM
Friday – Sunday 6:00PM, 7:00PM, 8:40PM, 9:30PM
Hispanic Heritage Bands
El Sabor Bueno – Sept 15, 22, 26, 29; Oct 5, 6, 13, 15
Julian Torres y Mariachi Cenzontle – Sept 16, 19, 21, 23, 30; Oct 12, 14
Estilo Tumbao Band – Sept 17, 20, 28; Oct 1, 3, 7, 8, 10
Tina Aldana Band – Sept 18, 24, 25, 27; Oct 2, 4, 9, 11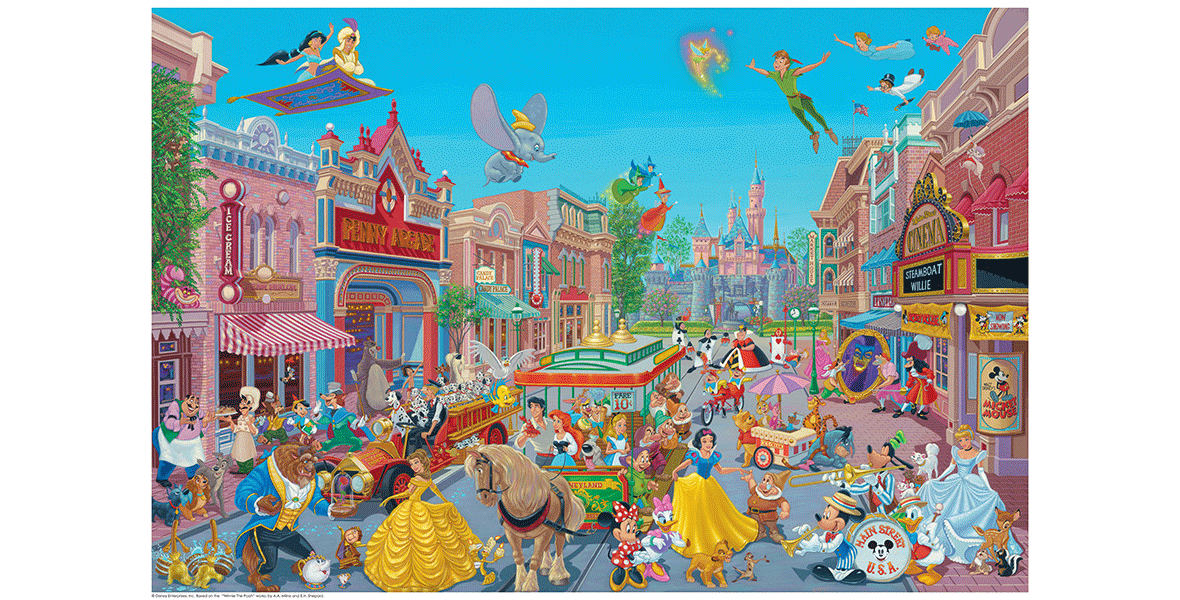 Artist Showcase with Manuel Hernandez
Celebrate Hispanic and Latin-American cultures with Manuel Hernandez at Downtown Disney District—featuring pieces from Disney Fine Art by Collectors Editions.
Guests who purchase artwork by Hernandez on the event day at the event location may have the opportunity to meet the artist and have select merchandise signed.​
Dates: September 24 and 25, 2022
Times: 11 a.m. to 2 p.m. and 4 p.m. to 7 p.m., daily
Location: WonderGround Gallery, Downtown Disney District
About the Artist
Brilliantly composed and filled with vibrant color, the paintings of Southern California native Manuel Hernandez are a feast for the eyes. Reflecting the mastery and energy of some of the finest artists to fill the pages of Disney history, Hernandez's work captures the magic and essence of this timeless artistic tradition and moves it reverently into the 21st century.
Hernandez's meticulous attention to detail is a hallmark of his paintings. Traditionally trained, he was originally inspired and influenced by the contemporary illustrative works of J.C. Leyendecker, Dean Cornwell, and Norman Rockwell. Having studied and apprenticed as an illustrator, he developed his skills with pen and brush to a level of mastery that would come to satisfy even the most discerning eye of some Disney art traditionalists.​
When asked to contribute his artistic interpretation of Disney stories and characters, Hernandez set about to create a fresh perspective—utilizing a modern Americana theme made famous by his early illustrative influences. Armed with many years of study and an equally demanding drive for perfectionism, Hernandez incorporated the powerful style of muralist Diego Rivera. Blended with his illustrative technique, this powerful combination gave rise to the unique and passionate artwork he would become famous for.
Disney Springs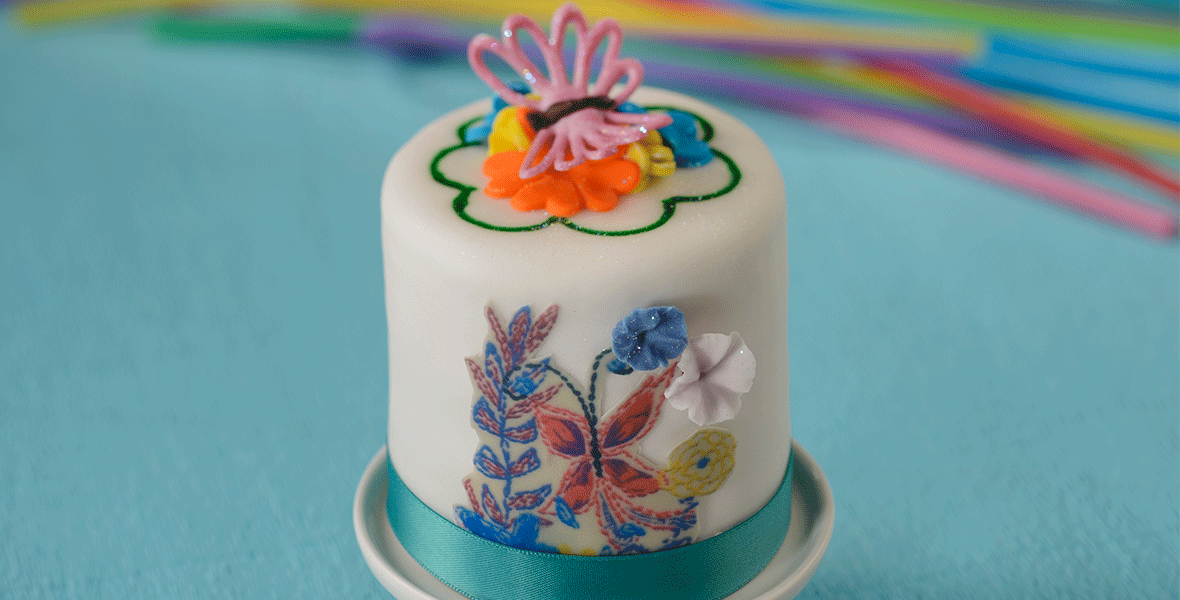 Amorette's Patisserie
Flancocho: Chef Yoly's version of this dessert from Puerto Rico. Caramel flan and rich chocolate cake, garnished with an Amorette's Patisserie chocolate disk, dried strawberry, meringue and macaron.
Encanto Petit Cake: Vanilla chiffon cake, mango mousse, raspberry mousse, and white chocolate crisp pearls.
D-Luxe Burger
Tripleta Burger: Deluxe patty, ham, pork Belly, fried potato sticks, lettuce, tomato, and ketchup aioli.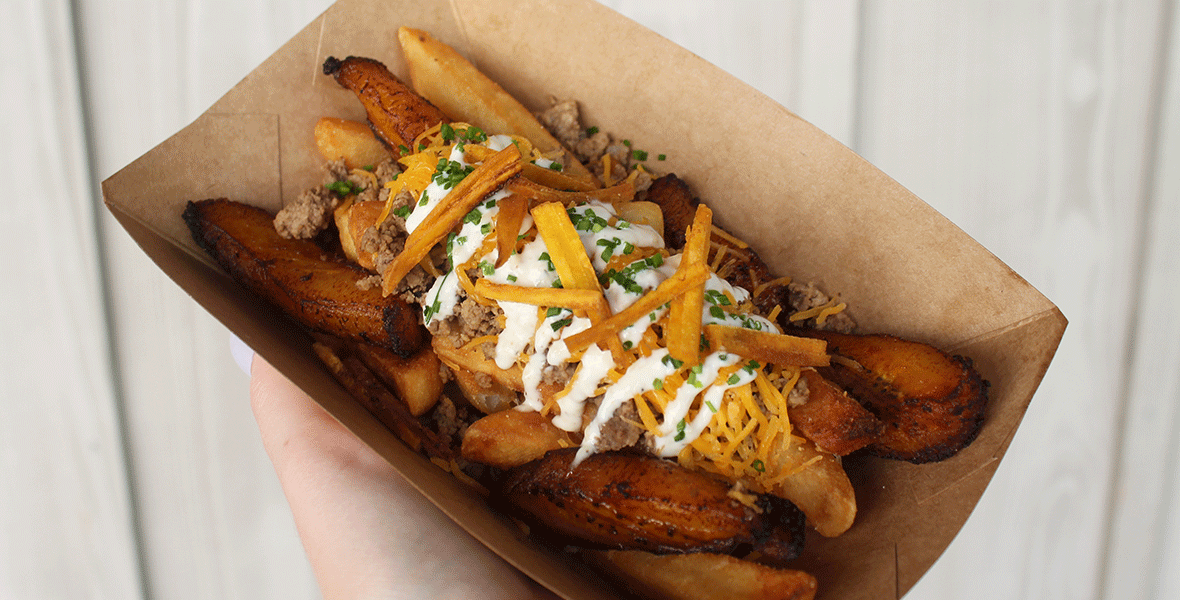 The Daily Poutine
Pastelón Poutine: Sofrito ground beef, fried sweet plantain, shredded cheddar cheese, garlic mayo, fries, and chives.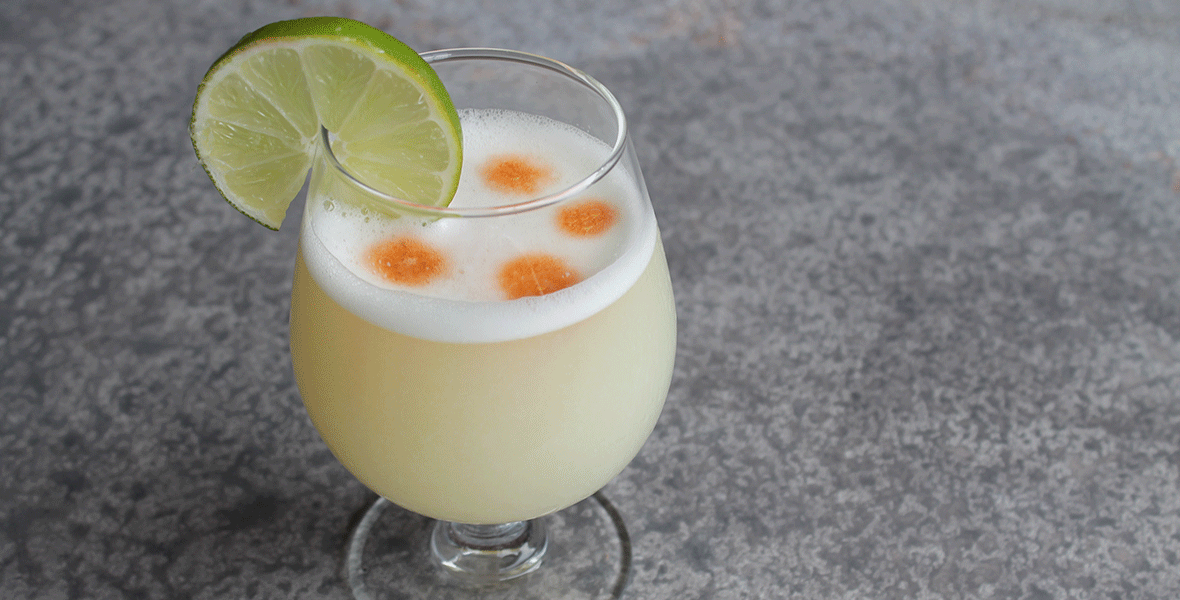 Jock Lindsay's Hangar Bar
Bitter Barkeep: Barsol Quebranta Pisco, simple syrup, fresh lime juice.
Vivoli il Gelato
Chamoyada: Mango sorbetto, beer, tajin, and chamoy.
Guava Cannoli: A sweet cream made with ricotta, sugar, and guava in a crispy pastry shell.
UNOde50
Discover and shop UNOde50's newest collection, Radiant, featuring handcrafted pieces by Spanish artists. 10% off during "Together we are Magia"!
Arribas Brothers
Immersed in the rich culture of their Spanish hometown of La Coruña, Spain, brothers Tomas and Alfnso Arribas mastered the 100-year-old family business in the ancient techniques of Glass Blowing and Cutting.
Representing Spain in the World's Fair in 1964, the brothers met Walt Disney and impressed him with their finely handcrafted works of art. In 1967, the Arribas Brothers began creating magic in a tiny shop inside the Sleeping Beauty Castle at Disneyland. These humble beginnings molded and shaped into 19 Disney Park locations around the world.
Splitsville Luxury Lanes
Prickly Pear Paloma and Fiesta Roll: Blanco tequila, prickly pear, lime juice, and grapefruit soda.
Fiesta Roll: Seared tuna, cream cheese, and our spicy volcano crab mix rolled in nori paper and sushi rice. Topped off with freshly sliced avocado, Masago, scallions, and micro cilantro. Drizzled with eel sauce and our house made Fiesta sauce. Accompanied with wasabi and ginger.
Everglazed Donuts & Cold Brew
Dulce De Chocolate donut and Dulce De Leche Cold Brew: a cinnamon-sugar coated confection filled with dulce de leche cream and iced with Mexican chocolate. Pair the donut special with our new Dulce De Leche Cold Brew.
Chef Art Smith's Homecomin'
Tajin-Rimmed Paloma and Cuban Sandwich: Chef Art Smith's Homecomin' Florida Kitchen & Southern Shine Bar raises a toast to Hispanic and Latin American Heritage Month with their Tajin-Rimmed Paloma. It's a great match for our Cuban Sandwich made with house-smoked pork, shaved country ham, HFK signature pickles, yellow mustard, and Swiss cheese pressed between slices of fresh Cuban bread.
Cilantro Food Truck (all-new menu)
THE SANDWICH CUBANO: Mojo roasted pork, ham, Swiss cheese, pickles, and mustard on pressed Cuban bread with plantain chips and cilantro's crema.
AREPA ENCANTADA (2) (GF): South American gluten-free white corn meal cakes, stuffed with mozzarella cheese and cilantro's crema dip.
PABELLON CRIOLLO (ROPA VIEJA) (GF): A traditional Venezuelan dish. Shredded flank steak braised in tomato juices, onions, and red peppers, with white rice, black beans, and sweet plantains.
TOSTONES CON POLLO (2) (GF): Latin American classic fried green plantains, topped with sofrito chicken, cabbage slaw, queso fresco, cilantro's crema, and chipotle mayo.
PORK PIBIL TOSTADAS (2) (GF): Yucatán-México achiote roasted pork, black bean refritos, queso fresco, habanero pickled red onions, and fresh cilantro over crispy corn tortillas.
PALETAS (Mexican-style fruit popsicles): Mango (dairy-free), Coconut, or Passion fruit (filled with sweet condensed milk)
Paradiso 37
Puerto Rico Rum Punch
San Juan Style Beef Artisan Pastries: filled with savory beef, served with aji Amarillo.
La Calle
"Taking it to the Street! Delivering the quintessential Latin street party—a seamless blend of music and dance. La Calle is a Latin/Pop band performing a high-energy, danceable, and interactive-style live show. Our repertoire is designed for a broad demographic, including English-, Spanish-, and Portuguese-speaking audiences alike. We perform a great variety of genres and rhythms with masterful song covers and dance numbers."
Backdrops
Visit the new Marketplace site to explore virtual backdrops, access viewing stations, and discover innovative products.
If you love spotting Disney PhotoPass photographers at the theme parks, you won't want to miss the chance to add digital portraits to your growing collection. For the "Together We Are Magia" celebration, pose behind Mirabel's Casita and beside Miguel's guitar with special backdrops from Coco and Encanto!
How It Works: No reservation needed—simply stop by the studio during your visit to Disney Springs and a photographer will be on hand to help you select the perfect backdrop. Choose from a variety of styles ranging from standard to virtual Disney scenes shot using a green-screen technique. All photos taken can easily link to your My Disney Experience account and are also included in an active Memory Maker package. While you're here, you can also preview, purchase, or print out vacation memories linked to your account by using one of the handy PhotoPass viewing stations.