By Andie Hagemann
Hispanic and Latinx Heritage Month—September 15 through October 15—is well underway, and to celebrate the occasion we've compiled a youth-oriented Disney reading list. Here we present six books available from Disney Publishing to delight the young and young at heart.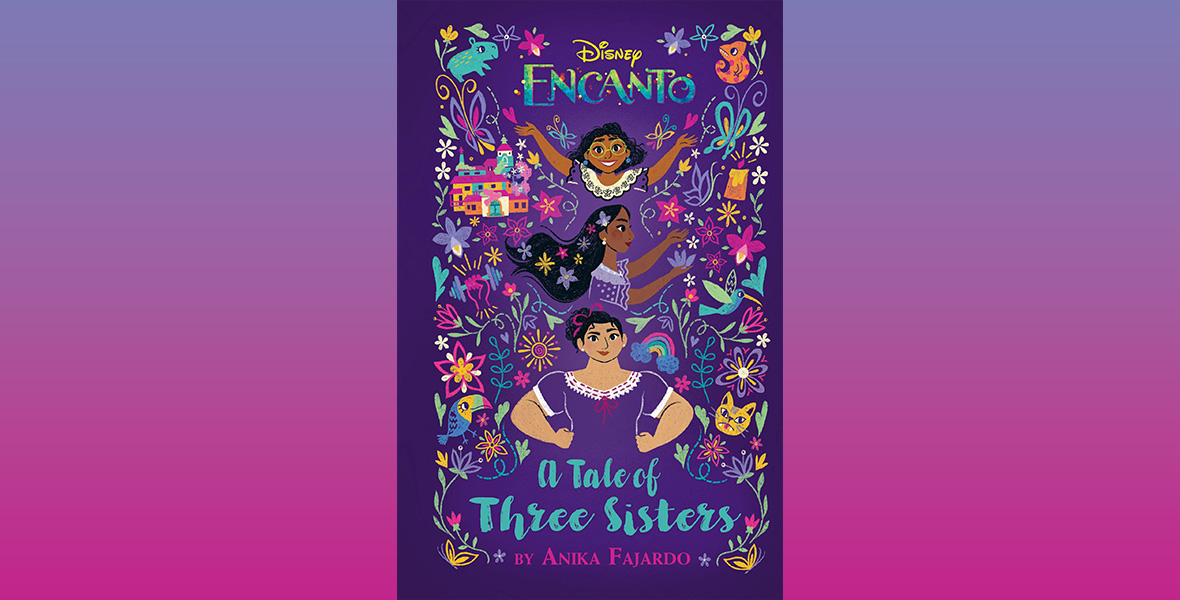 Disney Encanto: A Tale of Three Sisters – Anika Fajardo
Relive the enchantment of Encanto through this delightful book. The Madrigals live hidden in the mountains of Colombia in a magical house and charmed place called an Encanto. The magic of the Encanto has blessed every child in the family with a unique gift—from super strength to the power to heal—every child except one, Mirabel. But when she discovers that the magic surrounding the Encanto is in danger, Mirabel decides that she, the only ordinary Madrigal, might just be her exceptional family's last hope.
Antonio's Amazing Gift – Naibe Reynoso
Inspired by characters and scenes from Encanto, this brightly illustrated picture book celebrates a love of animals, new friends, and the magical gifts of the Encanto.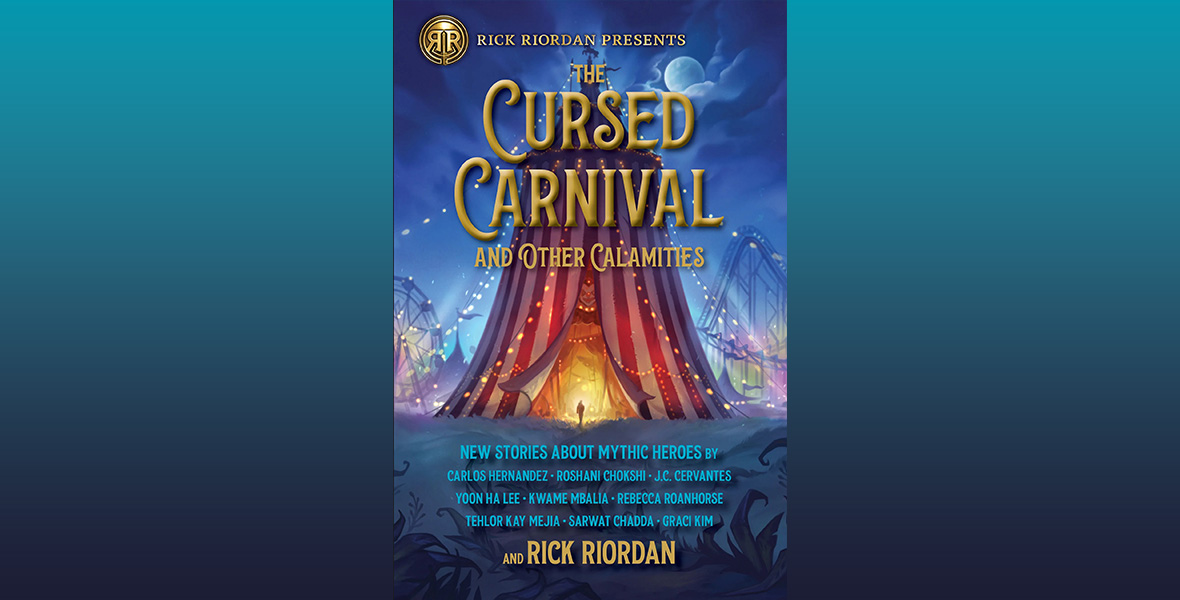 The Cursed Carnival and Other Calamities – Rick Riordan and others
Best-selling author Rick Riordan presents 10 new stories—including one of his own—about what it takes to be a hero in any time, setting, and universe. The funny and fast-paced adventures include own-voice stories representing these cultures: Indian, Mesoamerican, Korean, Cuban, Black American, African, Navajo, Mexican, Mesopotamian, and Celtic.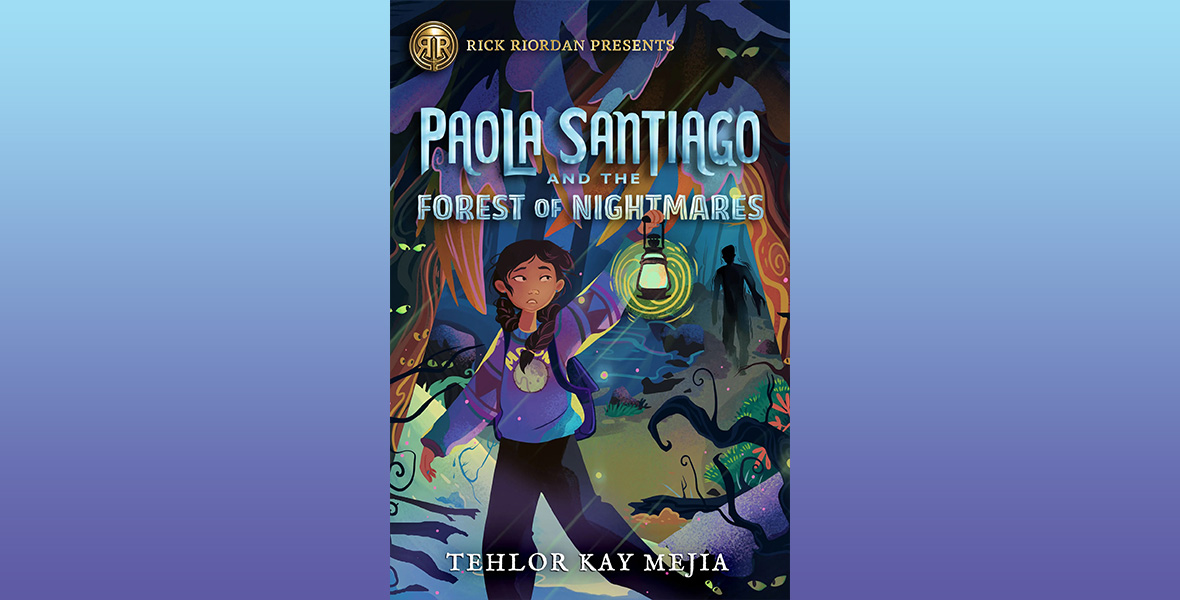 Paola Santiago and the Forest of Nightmares – Tehlor Kay Mejia
The next installment following science-obsessed Paola Santiago picks up six months after she confronted the legendary La Llorona, and life is nothing like she'd expected it to be. Paola is barely speaking to her best friends—Dante and Emma—and what's worse, her mom has a totally annoying boyfriend. Even with her chupacabra puppy, Bruto, around, Pao can't escape the feeling that she's all alone in the world. Pao has no one to tell that she's having nightmares again, this time set in a terrifying forest. Even more troubling? At their center is her estranged father, an enigma of a man she barely remembers. And when Dante's abuela falls mysteriously ill, it seems that the dad Pao never knew just might be the key to healing the eccentric old woman. Pao's search for her father will send her far from home, where she will encounter new monsters and ghosts, a devastating betrayal, and finally, the forest of her nightmares. Mejia draws on her Mexican heritage to tell a wild and wondrous story that combines creatures from folklore with modern-day challenges.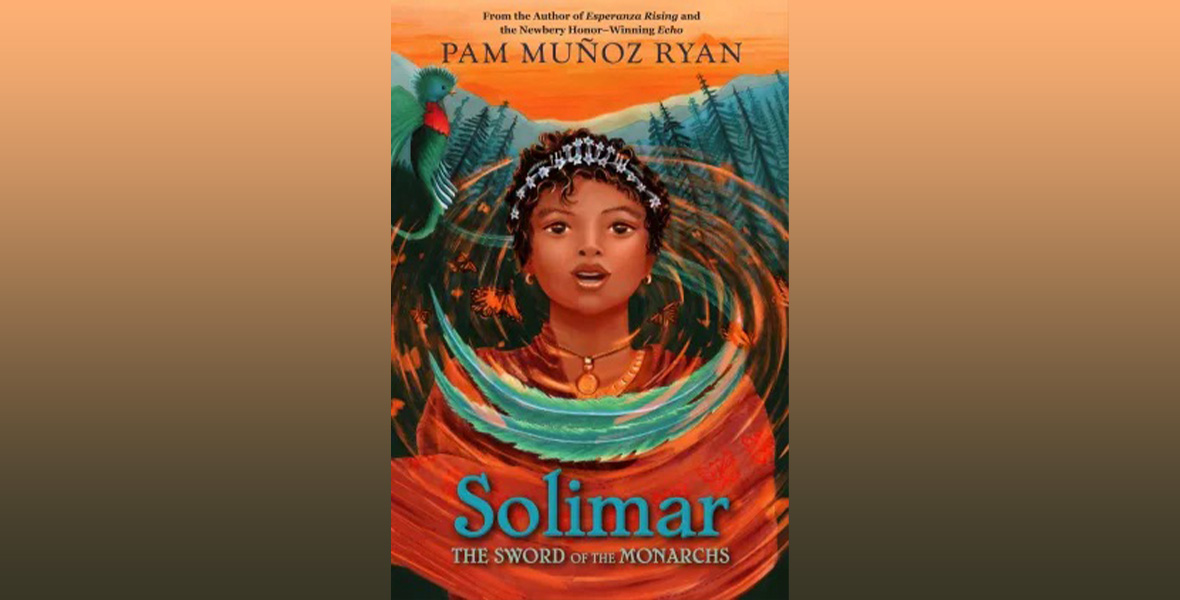 Solimar: The Sword of the Monarchs – Pam Muñoz Ryan
On the brink of her quinceañera and her official coronation, Solimar visits the oyamel forest to sit among the monarch butterflies. There, the sun pierces through a sword-shaped crevice in a boulder, which shines on her and sends the butterflies humming and swirling around her. After the magical frenzy, she realizes she's been given a gift and a burden: she can predict the near future! She has also become a protector of the young and weak butterflies. This alone would be a huge responsibility, but tragedy strikes when a neighboring king invades while her father and brother and many others are away. The remaining villagers are taken hostage—all except Solimar.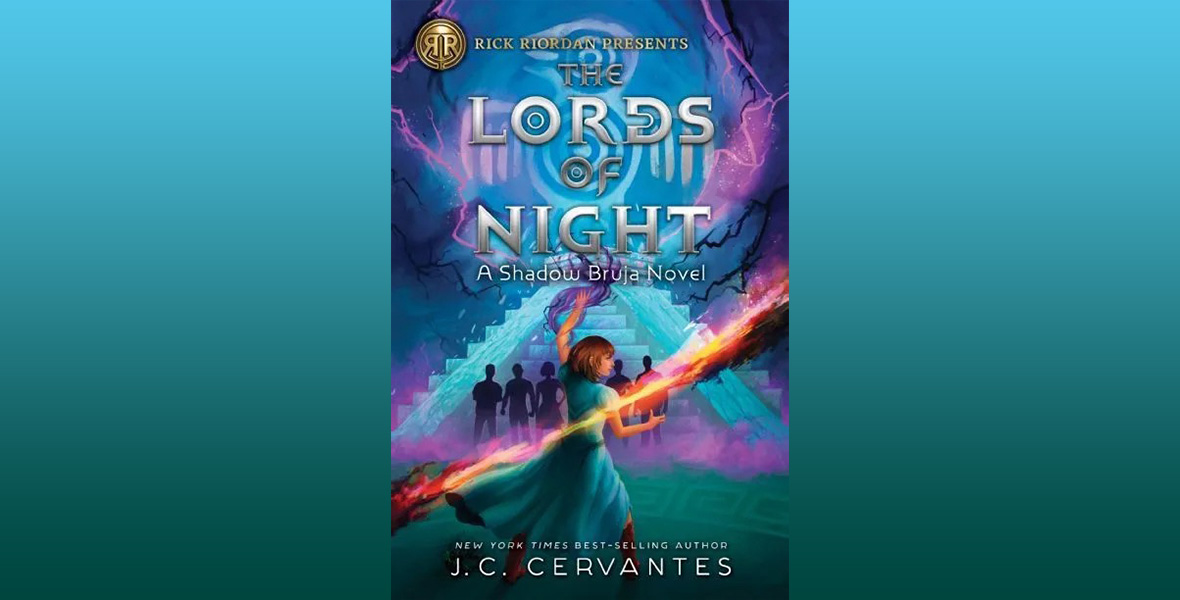 The Lords of Night: A Shadow Bruja Novel, Book 1 – J.C. Cervantes
Available beginning Tuesday, October 4, this is a new spinoff from the Storm Runner trilogy. Fourteen-year-old Renata Santiago is the most powerful godborn of them all, a bruja with a unique combination of DNA. The Mexican blood from her dad's side gives her the ability to manipulate shadows. Her mom, Pacific, a Maya goddess, gifted her a magical rope that controls time, and Ren recently used it to save a few gods from getting stuck forever in 1987. She brought them back to the present, but her BFF Ah Puch, the once fearsome god of death, darkness, and destruction, is now a teenager with no divine powers. Ren is also a girl with ordinary hopes and dreams. She wishes, for example, that her blog about alien sightings would garner more respect. She's always been absolutely convinced that there's a connection between aliens and the Maya civilization. Plenty of online haters feel differently, and they call her a fake, a liar, and a loser. When Ren receives an email about an alien sighting in Kansas, she thinks it may support her theory.