By the National Geographic Image Collection
This year at D23 Expo, National Geographic is thrilled to offer a brand-new presentation on the Walt Disney Archives Stage, chronicling the incredibly inspiring (and long!) history that National Geographic and The Walt Disney Company have enjoyed for years. In fact, the two have been collaborating and sparking curiosity together for decades!
This exciting presentation, 100 Years of Exploring the World Through Storytelling, will feature Ashley Thomas, who manages the incredible National Geographic Image Collection—the vast digital archive of National Geographic that includes photographs, artwork, maps, graphics, videos, and virtual reality. The collection houses images dating back well over 100 years, receiving images daily from photographers and other talent in the field.
At the heart of National Geographic is the ability to "inspire the explorer in everyone," and it is something that the brand has been doing for years, including inspiring the creative minds at The Walt Disney Company. Over the decades, many of Disney's films, characters, animated worlds, adventures, sets, and more have been inspired, and continue to be inspired, by National Geographic. The photographs, artwork, and written word in the National Geographic magazine have served as a reference and source of enrichment for years.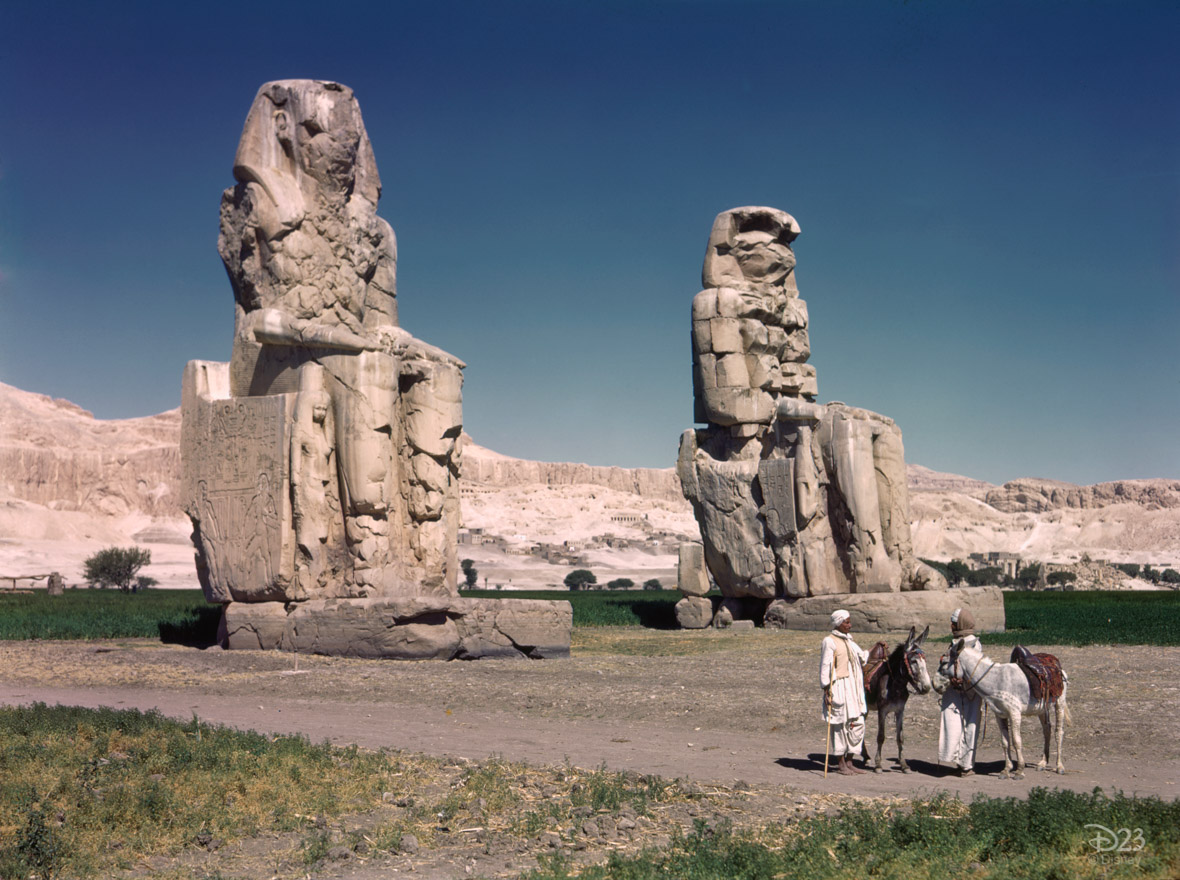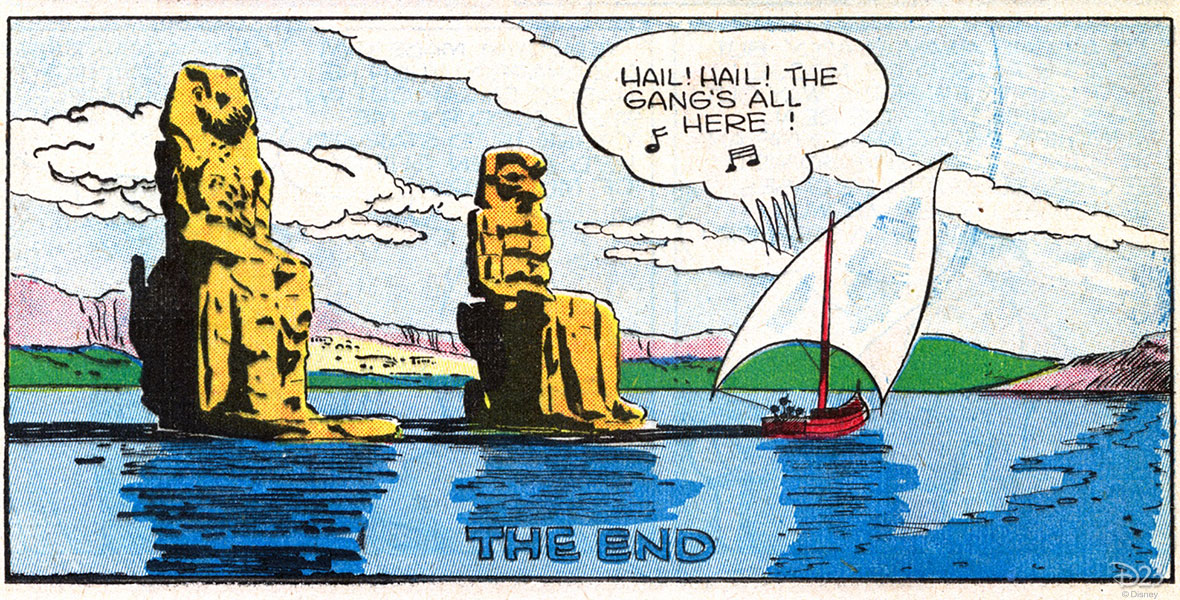 In the last century, Disney animators, artists, and Imagineers have all found inspiration in the pages of National Geographic. Disney Legend and long-time Donald Duck cartoonist Carl Barks relied heavily on his vast collection of National Geographic magazines during his storied career. Barks was able to bring real world locations and landmarks, such as the Colossi, to life through the Duck adventures by using National Geographic photography as the inspiration. In the presentation, we will show side by side imagery from the Donald Duck and the Mummy's Ring comic (1943) and images from National Geographic magazine articles—examples of art imitating life as the ducks go on a journey up the Nile River.
Highlighting this rich history, Thomas' presentation at D23 Expo even includes exclusive video interviews with both Disney Legend Tony Baxter and Walt Disney Imagineering's Tom Fitzgerald. For a great example of the real-life inspiration found in the Jungle Cruise have found over the years, dive into our series here!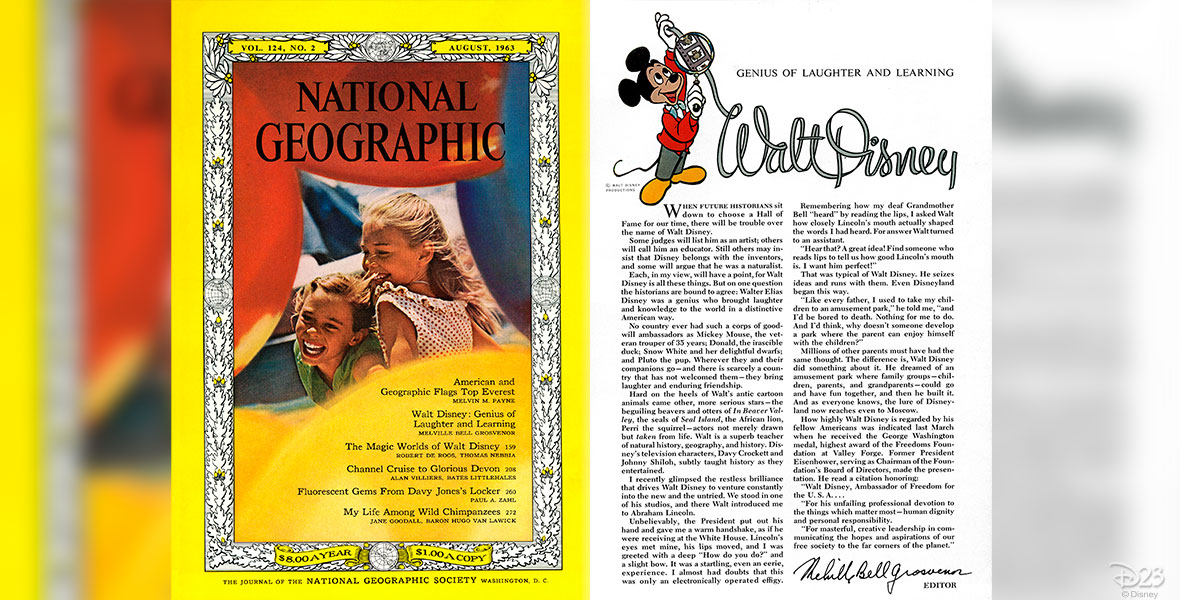 In fact, the August 1963 issue of the magazine featured a cover article on the collaborations between the two brands, which went on to become an iconic issue for National Geographic and Disney fans alike! And, as a special opportunity during this D23 Expo session, all guests in attendance will receive an exclusive reprint of the magazine!
If you are attending D23 Expo, don't miss 100 Years of Exploring the World Through Storytelling on the Walt Disney Archives Stage on Sunday, September 11, at 10 a.m.!
See the full D23 Expo schedule—including many more presentations from our friends at National Geographic—here!