By the D23 Team
News of the all-new Avatar experience coming to Disneyland Resort has reached Pandora itself, with enthusiastic reactions coming from Tuk, Spider, and Tsireya… or at least from the cast members who portray these young Pandora dwellers in James Cameron's multiple Oscar® nominee Avatar: The Way of Water.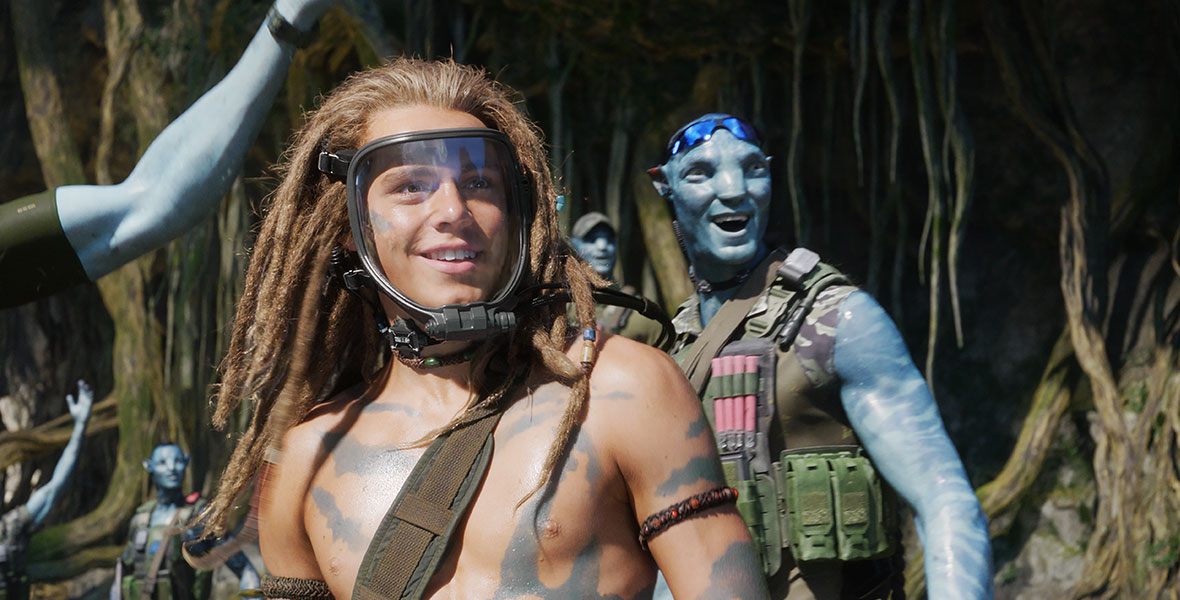 "Let's gooooo!" Jack Champion, who portrays Spider, the human adopted son of Jake (Sam Worthington) and Neytiri (Zoe Saldaña), told D23. "I'm so excited for Avatar fans to experience the world of Pandora—just like we did—here at Disneyland [Resort]!"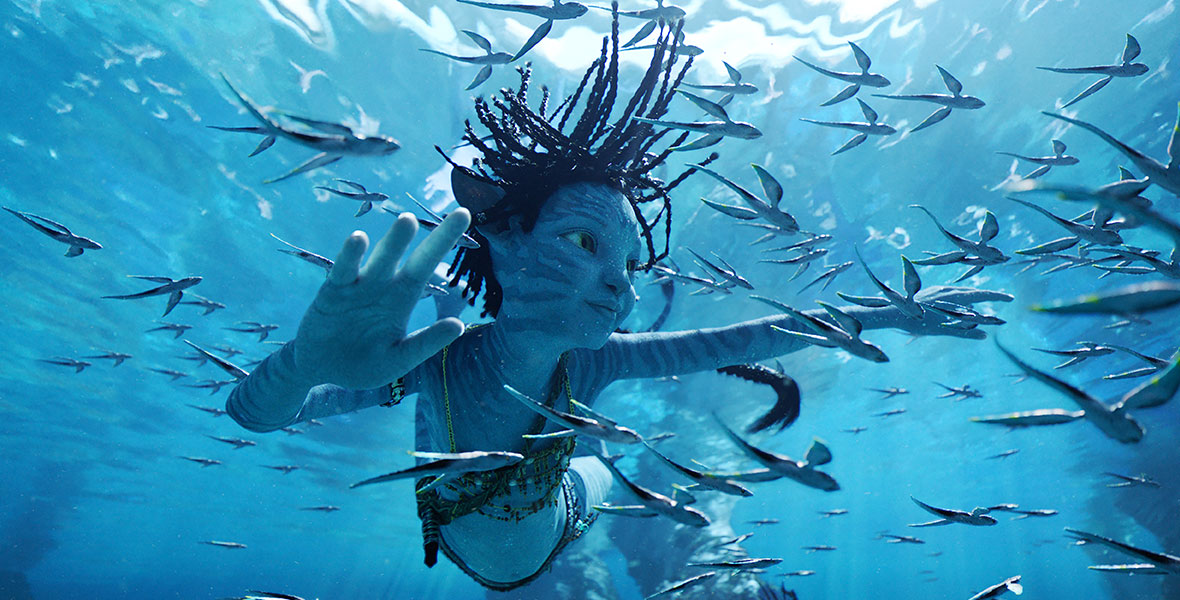 Similarly excited was Trinity Jo-Li Bliss, who plays Jake and Neytiri's youngest child, Tuk: "Oh my gosh! Avatar is coming to Disneyland [Resort]!" she told D23. "The 'Valley of Moara' is my favorite place to visit whenever I have the chance to go to [Walt] Disney World. I've always told my friends how amazing it is to be there and how one day they have to experience it themselves! Now with Avatar coming to Disneyland, I can take all my friends and we can experience the world of Avatar together! Woohooo!"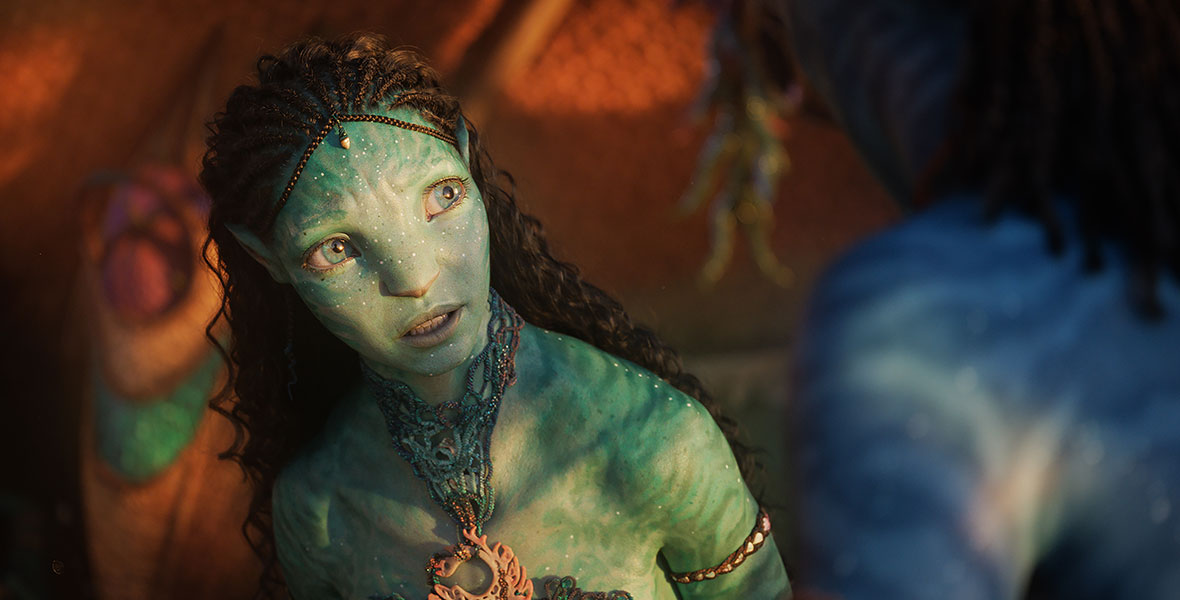 Bailey Bass, who plays Metkayina clan member Tsireya in the film, told D23: "I am over the moon about the Avatar expansion to Disneyland [Resort]! As a huge Disney fan and fan of the Avatar rides in [Walt] Disney World, I am so excited for Avatar fans to be able to experience the world of Pandora at Disneyland. I cannot wait to see what the Avatar and Disney team creates. I already know it's gonna be awe-inspiring, jaw dropping, and magical."
While details on the coming Avatar experience remain under wraps, it promises to be as amazing as those found at Walt Disney World Resort. "If you've had a chance to experience Pandora – The World of Avatar at Disney's Animal Kingdom Theme Park, you have a pretty good idea of what Imagineers are capable of," said Disney CEO Robert A. Iger when he announced the plans on February 8.
Cameron, director of the Avatar films and founder and CEO of Lightstorm Entertainment, added that the immersive parks experiences dovetail with the movies' themes. "The films are all about connection… with the physical environment, with family," he said. "I was thrilled to talk with Bob Iger about additional opportunities for people to step into the wondrous world of Pandora."
The Disneyland Resort announcement has been a long time coming, since Walt Disney Imagineers have been working to imagine more ways to bring Avatar stories and characters to life since 2017.
Added Jon Landau, partner and COO of Lightstorm Entertainment and producer of the Avatar films, "Together with Disney's Imagineers, and with future Avatar films already in production, we're excited about where we might be able take future guests."
Stay tuned for updates!