By Jessica Benda
The sprawling island of Never Land brims with mischievous mermaids, fearsome pirates, and twinkling fairies. With so much to explore, it's no wonder we want to keep going back! While the first route to Never Land is thrilling—follow the second star to the right and straight on 'til morning—the second may be more manageable. Disney+ whisks viewers off to Never Land with just the touch of a button.
The newest flight to Never Land is through Peter Pan & Wendy, which lands on the streaming service on Friday, April 28. The forever-young Peter Pan (Alexander Molony) whisks Wendy Darling (Ever Anderson) off on a thrilling journey, and he brings her brothers—and viewers—along for the ride!
In celebration of the upcoming Disney+ Original, we've compiled all the ways to get to Never Land on Disney+.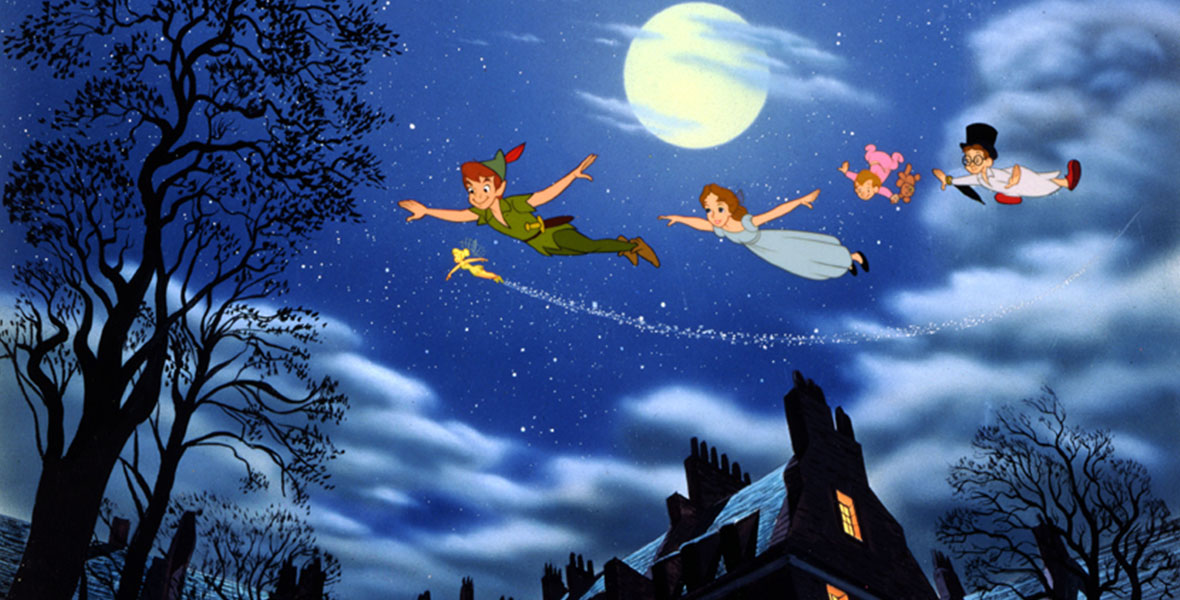 Peter Pan (1953)
Walt Disney Animation Studios first took viewers to Never Land in 1953 through the animated film Peter Pan, based on the characters created by playwright and novelist J. M. Barrie. The mischievous and good-natured Peter flies through the window of a London nursery, where he meets siblings Wendy, John, and Michael. With faith, trust, and pixie dust, Peter sweeps them off to Never Land for an unforgettable adventure.
Return to Never Land (2002)
Unlike her mother, Wendy, young Jane doesn't fly to Never Land—she's kidnapped. In the animated film Return to Never Land, Captain Hook and his pirates capture Jane from war-torn London after mistaking her for Wendy. She's hauled aboard the Jolly Roger in an effort to lure out Peter Pan, who successfully rescues Jane but quickly finds that the real trouble is Jane's stubborn nature: She refuses to believe in Never Land even as she stands on its soil.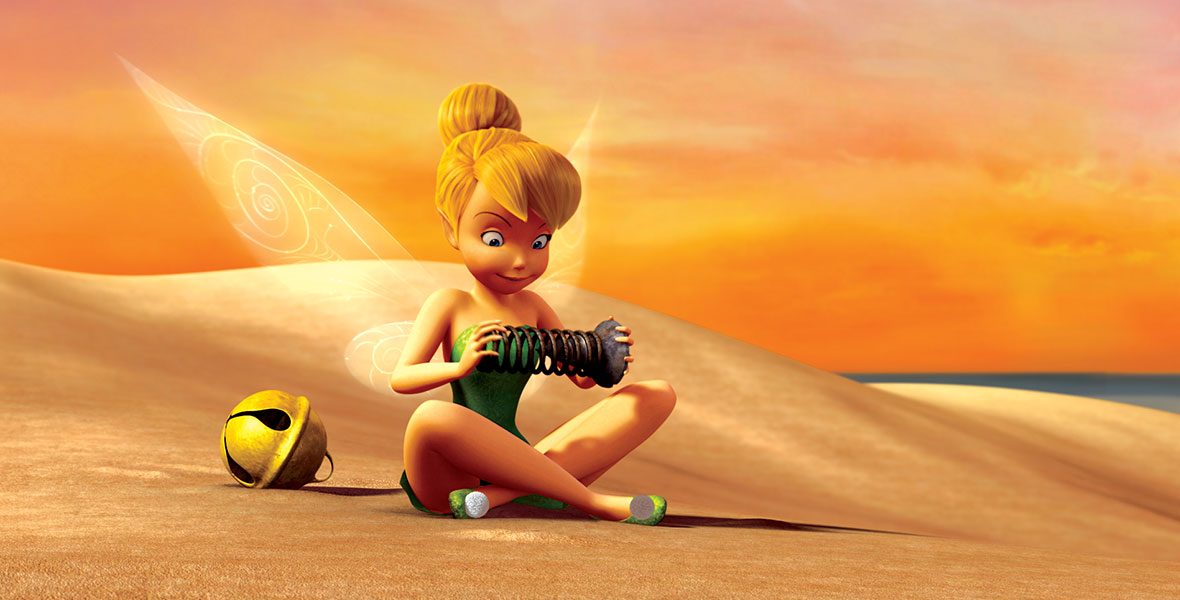 Tinker Bell (2008)
In the first film of the Tinker Bell series, viewers journey to one of the most magical parts of Never Land: Pixie Hollow. The home of the fairies abounds with fantastical features, such as bubbling brooks and sunflower meadows. Tink is often known for her short temper, but her movie shows her determination, kindness, and hard-working spirit as she struggles with her identity as a tinker-talent.
Tinker Bell and the Lost Treasure (2009)
The sequel to Tinker Bell sees our favorite fairy venturing out of Pixie Hollow and deeper into Never Land. A blue harvest moon is set to rise and rejuvenate the Pixie Dust Tree, as long as the light falls through a magical moonstone. When Tink accidentally breaks the stone just before the harvest moon, she realizes her temper has jeopardized all of Pixie Hollow. Climbing into a balloon, she sets off across the sea to find a legendary magic mirror to make things right.
Tinker Bell and the Great Fairy Rescue (2010)
Technically, this is the only Tinker Bell film that won't take you to Never Land. Instead, Tink and her friends spend their summer on the equally beautiful mainland. When Tink gets trapped in a makeshift fairy house, she realizes it belongs to Lizzy, a young girl with a fierce love of fairies. After seeing Lizzie's enthusiasm, Tink takes it upon herself to teach her all she needs to know about her species.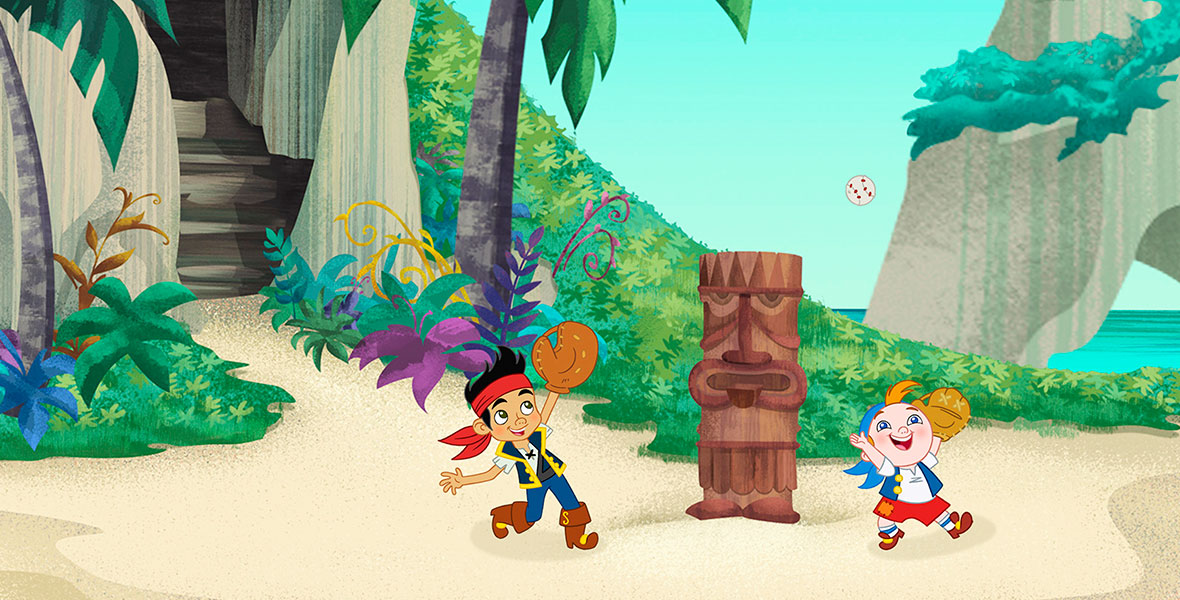 Jake and the Never Land Pirates (2011–2016)
There's more than one pirate crew on Never Land! In Jake and the Never Land Pirates, Captain Hook is challenged by his rival captain, Jake, as well as his partners-in-crime. The Disney Junior series follows Jake on his adventures on the shores and seas of Never Land, where he sails aboard his living pirate ship, Bucky.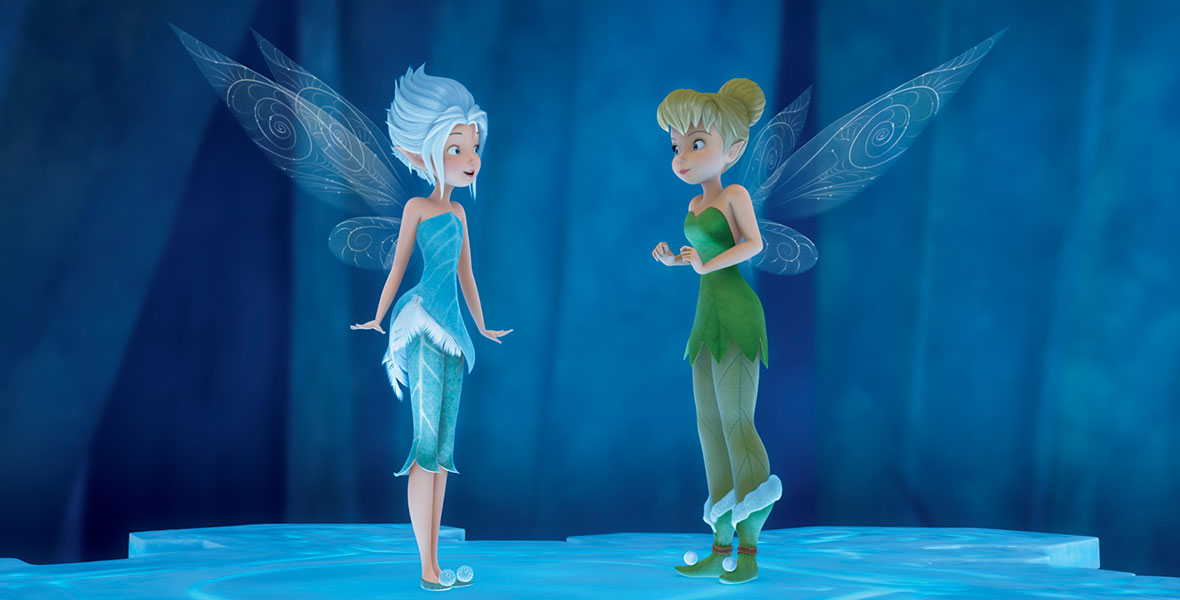 Secret of the Wings (2012)
In Pixie Hollow, it's forbidden to venture past the border into the Winter Woods. Therefore, it's no surprise that Tinker Bell does it anyway. It is a surprise when she discovers she has a sister just beyond the border! Periwinkle, a frost-talent fairy, was born of the same laugh as Tinker Bell, but they're kept apart from each other's worlds. Still, after spending a day with her sister, Tink realizes she can't let her go.
The Pirate Fairy (2014)
Journey to Skull Rock in The Pirate Fairy, which even includes a young Captain Hook! Zarina, a dust-keeper fairy, steals Pixie Hollow's Blue Pixie Dust and joins forces with Never Land's pirates. Tink and her friends hurry to retrieve the dust, but their talents are switched along the way! As they race against time, only Tink and her friends can stop Zarina and save Pixie Hollow.
Tinker Bell and the Legend of the NeverBeast (2014)
In this 2014 film, the Tinker Bell series shifts the spotlight to her good friend Fawn, an animal-talent with a knack for adventure. She meets the NeverBeast, a massive legendary creature, and quickly builds a close bond. When other fairies launch a hunt for the supposedly dangerous NeverBeast, Fawn recruits her friends to rescue him.