By the D23 Team
Disney Legend Burny Mattinson, who worked as an animator, director, producer, and story artist at Walt Disney Animation Studios during an unprecedented 70-year career, passed away Monday, February 27, at Canyon Oaks Nursing and Rehabilitation Center in Canoga Park, California, following a short illness. He was 87 years old.
Mattinson was the longest-serving cast member in the history of The Walt Disney Company and was due to receive his 70th anniversary service award (the first ever) on June 4.
Among Mattinson's achievements were a solo directing credit on the animated featurette Mickey's Christmas Carol (1983), which returned Mickey Mouse to the silver screen for the first time in 30 years, and a role as producer as well as co-director of the 1986 Disney feature The Great Mouse Detective.
Jennifer Lee, chief creative officer, Walt Disney Animation Studios, said, "Burny's artistry, generosity, and love of Disney Animation and the generations of storytellers that have come through our doors, for seven decades, has made us better—better artists, better technologists, and better collaborators. All of us who have had the honor to know him and learn from him will ensure his legacy carries on."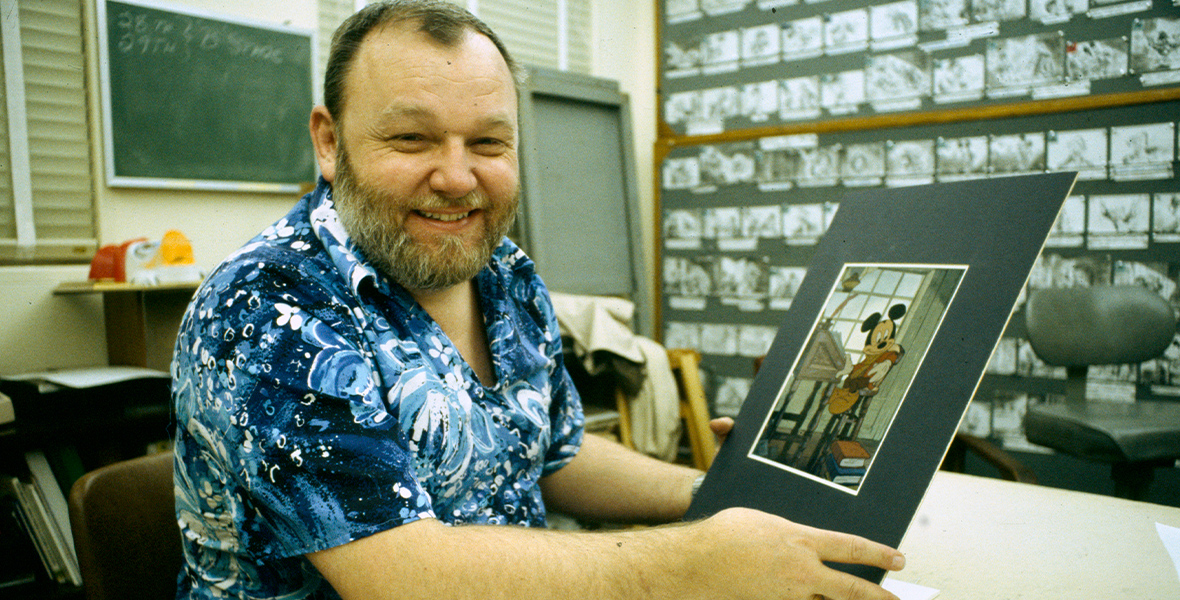 Academy Award®-winning Disney director Don Hall said, "For almost 30 years, I've had the privilege to work alongside Burny Mattinson, from Winnie the Pooh to Big Hero 6 to, most recently, Strange World. I have marveled at his artistry, enjoyed his good humor, and sat enraptured by his stories of Disney history. At 18 years old, he followed his dream of working at Walt Disney Animation Studios, and for almost 70 years he lived that dream every day, inspiring all of us who had the good fortune to follow in his footsteps. I love him dearly."
Mattinson was still working full-time at Walt Disney Animation Studios as a story consultant and mentor at the time of his passing. Long before Strange World (2022) and Big Hero 6 (2014), he worked as an artist on such classics as Lady and the Tramp (1955), One Hundred and One Dalmatians (1961), The Sword in the Stone (1963), The Jungle Book (1967), and The Rescuers (1977). He served as a key member of the story team on contemporary Disney classics including Beauty and the Beast (1991), Aladdin (1992), The Lion King (1994), Pocahontas (1995), The Hunchback of Notre Dame (1996), Mulan (1998), and Tarzan (1999). He served as the story supervisor on the 2011 theatrical feature Winnie the Pooh and contributed to the 2007 Goofy short How to Hook Up Your Home Theater.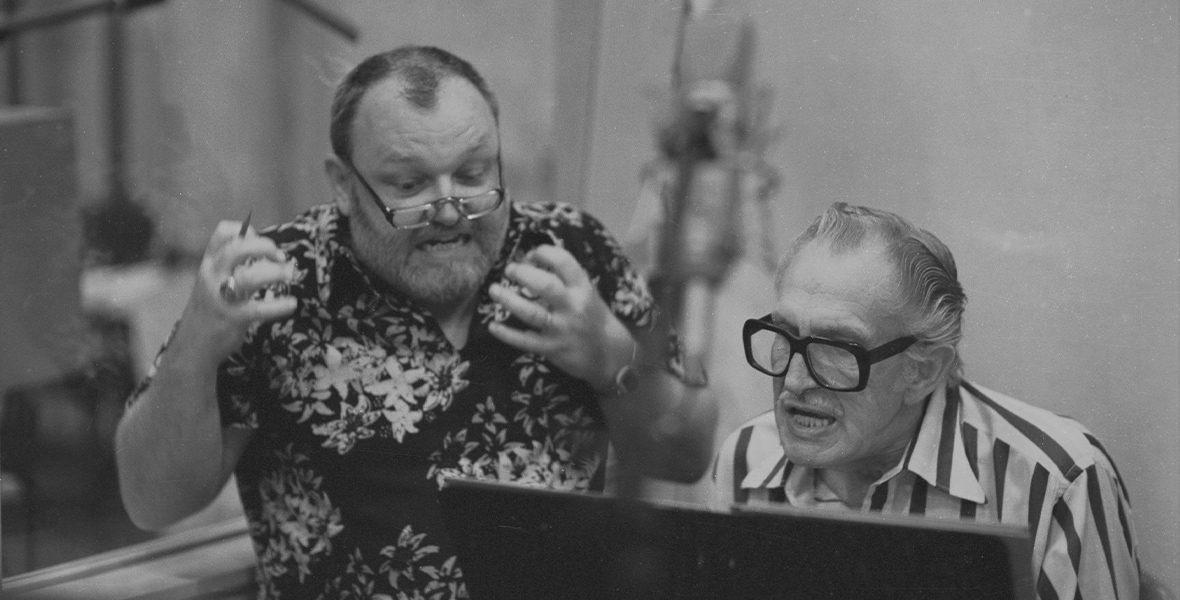 For decades, Mattinson worked to pass along the Disney legacy by inspiring new generations of storytellers and filmmakers. "Burny was the Renaissance man of Disney Animation," said legendary Disney animator Eric Goldberg, a close friend and colleague of Mattinson's. "He literally did everything that could be done at the studio—assistant animator, animator, story artist, producer, and director of many films that made an indelible mark on our collective appreciation of the Disney ethos. He was also, when he started, traffic boy to Walt, giving Walt his weekly spending cash."
Speaking of Mattinson's art, Goldberg added, "Burny was low-key, charming, inventive, and superbly gifted as a draftsperson and a storyteller. His storyboards were beautifully acted and wonderfully atmospheric, which I first encountered when I joined the studio for Aladdin. The more I saw of his work, the more I became in awe of his breadth of talent. I value his cheerful friendship and lasting inspiration to me and so many other animation artists. He will be missed, but not forgotten."
Burnett Mattinson was born in San Francisco on May 13, 1935, the first of two children. Before he was 6 years old, his mother took him to the San Francisco Orpheum Theatre, where he saw Walt Disney's Pinocchio. "Ever since I saw that film, this was my dream—to work in this business," Mattinson once recalled. "So, I worked every day, drawing."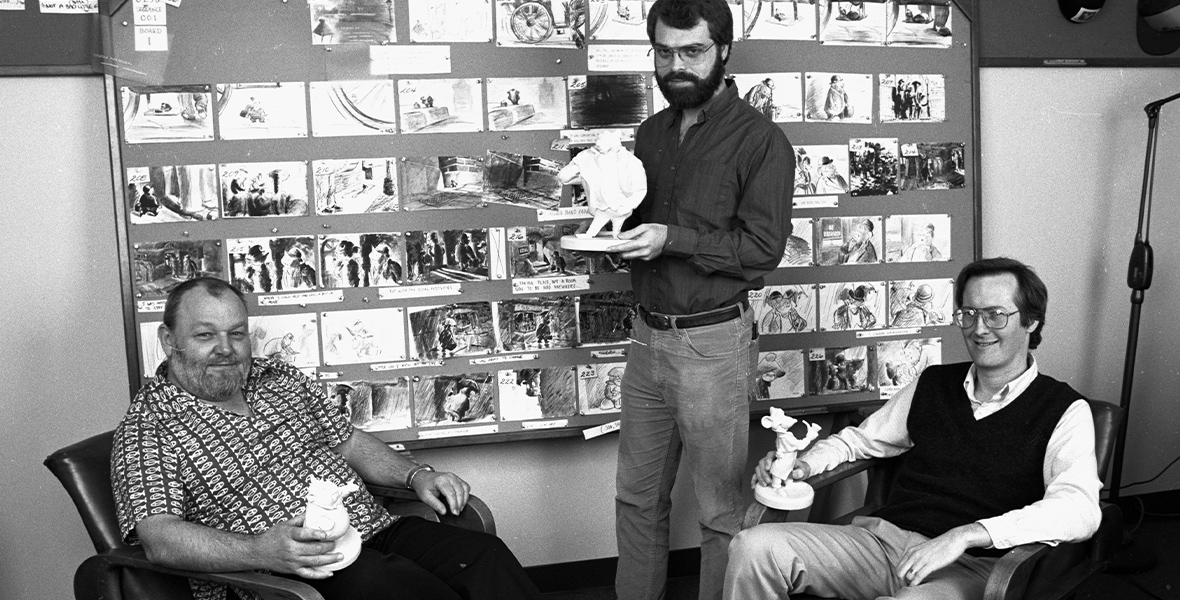 His father, a drummer with Horace Heidt's Big Band, moved the family to Los Angeles after the band's demise in 1945, and Mattinson continued drawing through his school years. By the time he was 12, he was skillfully drawing Disney-style cartoons, and he kept dreaming of being a Disney artist.
After his high school graduation, his mother drove him to Burbank and dropped him off at the Studio gate. A kindly guard took a look at the teenager's portfolio and called the head of the personnel department. Mattinson got an interview and a job, beginning in the mailroom. Six months later, and with no formal art training, he started work as an in-betweener on Lady and the Tramp.
He was promoted to assistant animator under Disney Legend Marc Davis on Sleeping Beauty and continued in that capacity on One Hundred and One Dalmatians. When that film ended, he began a 12-year stint with Disney Legend Eric Larson, working on a variety of projects including Walt Disney's Wonderful World of Color television series (1961-1979), The Sword in the Stone, Mary Poppins (1964), The Jungle Book, and The Aristocats (1970).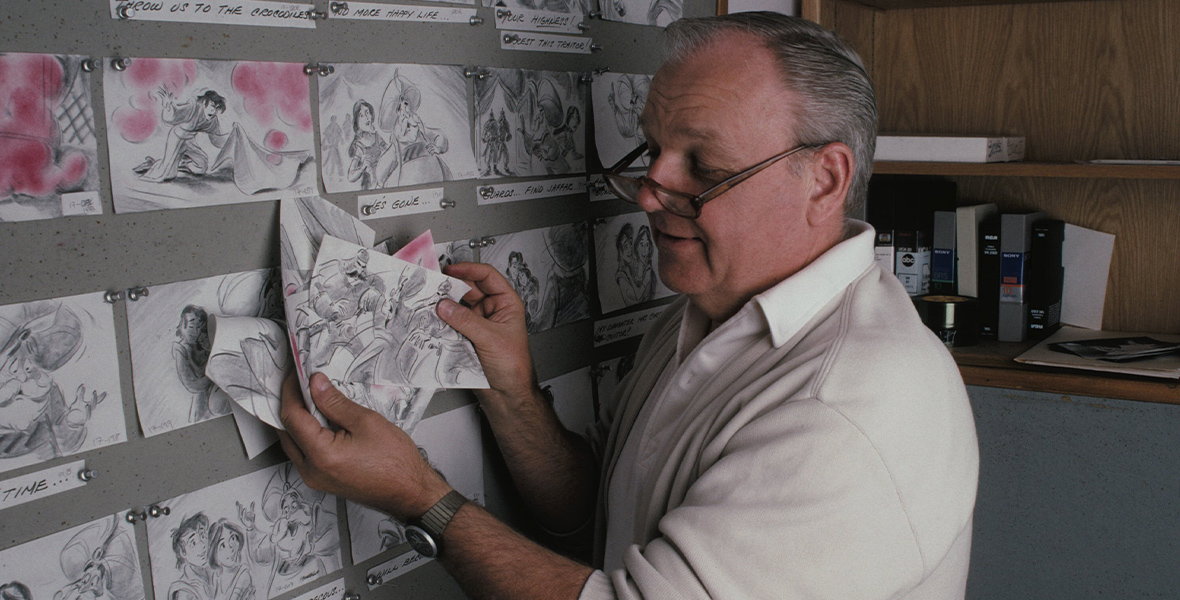 After completing an eight-week internal training program, Mattinson became an animator on Robin Hood (1973) and a key animator on Winnie the Pooh and Tigger Too (1974), working with Disney Legend Ollie Johnston. Disney Legend Frank Thomas saw Mattinson's thumbnail sketches and asked him to help on storyboards for The Rescuers. "Storyboards are as close to direction as you can get," Mattinson later said. "You're telling cameras where to go, what's happening onscreen, where to cut, and really making a blueprint for the film."
Inspired by a Disneyland Records Christmas album, Mattinson brazenly sent it, along with a note containing an idea for a film, to Ron Miller, then head of the studio. The next day, Mattinson was summoned by Miller. Mattinson feared that his boldness had been a gaffe, but was pleasantly surprised when the studio chief agreed with his idea, assigning the startled animator to direct Mickey's Christmas Carol, which he also produced. This success led to his contribution as producer and director on The Great Mouse Detective.
"Animation is 75 percent thinking and 25 percent drawing," Mattinson once said. "Everything must be carefully thought out first. Our animators not only have to think like actors but also figure out how to get that performance across on paper and on the screen. Our characters pause to think and connive. You can see it in their eyes."
He added, "The important thing to remember about good animation is that less is more. Moving the characters too much is the sign of a real amateur. We put our efforts into more subtle, carefully thought out actions that communicate the point clearly and in an entertaining way."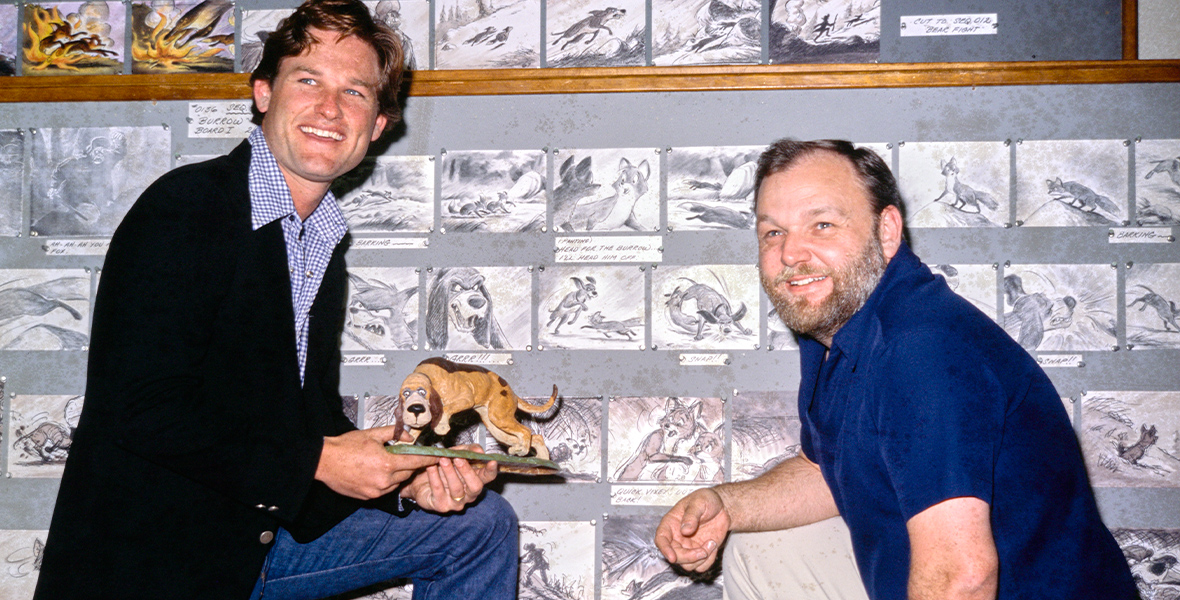 Mattinson was named a Disney Legend in 2008. He set the cast member longevity record on March 5, 2018, when he passed the previous record—held by Disney artist, Imagineer, and Disney Legend John Hench—of 64 years, eight months, and 29 days (or 23,651 days).
When asked to reflect on his long Disney career at the half-century mark, Mattinson said, "I mean, 50 years is a long time, but I still feel like that 18-year-old kid that came here back in '53, you know? I never feel like I've gotten old."
Mattinson is survived by his wife, Ellen Siirola; his sister, Doralee Monte; his son, Brett Mattinson, and his wife, Kelly, and their two children; and his daughter, Genny, her husband Larry Ellena, and their two children. Funeral services will be private, and he will be laid to rest at Forest Lawn, Hollywood Hills. In lieu of flowers, donations can be made to the MPTF (Motion Picture and Television Fund) in Woodland Hills, California.