Disney Legend Carson Van Osten—who began his Disney career as an illustrator and who would, over the next 45 years, hold a variety of creative positions at Disney Consumer Products and the Disney Publishing Group—passed away on December 22.
He arrived at Walt Disney Productions in 1970, beginning as an illustrator of Mickey Mouse comic books. "I did like to draw Mickey and Goofy stories from the start," Van Osten once said. "And the Studio needed them more—Tony Strobl and Al Hubbard drew the ducks."
One of his best-known works is the Disney Comic Strip Artist's Kit, a seven-page primer on staging, perspective, and other design fundamentals inherent in comic panel art. It is still in use today, all around the world. "I wrote and drew those sketches around 1975, and I'm so tickled to know that people still find them helpful today," Van Osten once said. "Frank Thomas saw it and used it for an animation class he was teaching at the Screen Cartoonists Guild. That's how some sketches wound up in the book that he and Ollie wrote, Disney Animation: The Illusion of Life."
In 1980, Van Osten became a manager in Creative Services for Disney Consumer Products, providing art supervision and concepts for Disney West Coast Licensing. He also oversaw motion picture tie-in advertising, Disney publications, and the Disney Music Company. In 1988 Van Osten took on the role of vice president in Creative Resources for Disney Consumer Products, providing art supervision and guidelines for art production, as well as helping to establish some of the first licensing style guides for the group. In 1994 he became vice president of Creative Services for the European regional office of Disney Consumer Products in Paris, and, starting in 1997, he was vice president of International Creative Development for the Disney Publishing Group. In that role, he provided art and editorial supervision for key international publishing projects.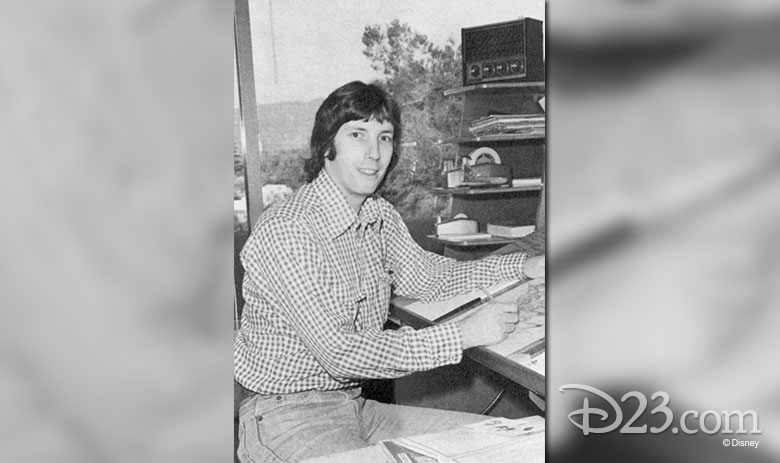 "Carson Van Osten didn't begin his Disney career until the '70s," says animator, comic book artist, and Disney Legend Floyd Norman. "Yet, in an odd way he had already been here for years. Not only was he an excellent artist, he was also well informed when it came to the Disney characters and had a depth of knowledge usually attributed to Disney veterans."
Other projects to which Van Osten has contributed were the logo concepts for Mickey Mouse's 50th and 60th birthdays, The Walt Disney Studios, and the Disneyland Hotel clock tower "Mickey" at Disneyland Paris. More recently, he has served as a consultant for the Disney Epic Mickey and Where's My Mickey? games.
"Throughout his remarkable career, Carson Van Osten shared his special insights and incredible knowledge with various departments and business groups within The Walt Disney Company," Norman adds. "Going above and beyond, he created style guides and models packs that the studio continues to regard as a 'Disney Bible' when it comes to the artistic realization of the magical Disney characters. Carson Van Osten's unique talent continues to inform everything we do today."