By Courtney Potter
"Under the Sea"… "Beauty and the Beast"… "A Whole New World"… Disney Legend Alan Menken's work with The Walt Disney Company—with fellow Disney Legend Howard Ashman, as well as a host of incredible collaborators—has delighted audiences for almost 30 years. Today, inside a packed Hall D23, Alan celebrated that work with a special D23 Expo performance of his one-man show, A Whole New World of Alan Menken.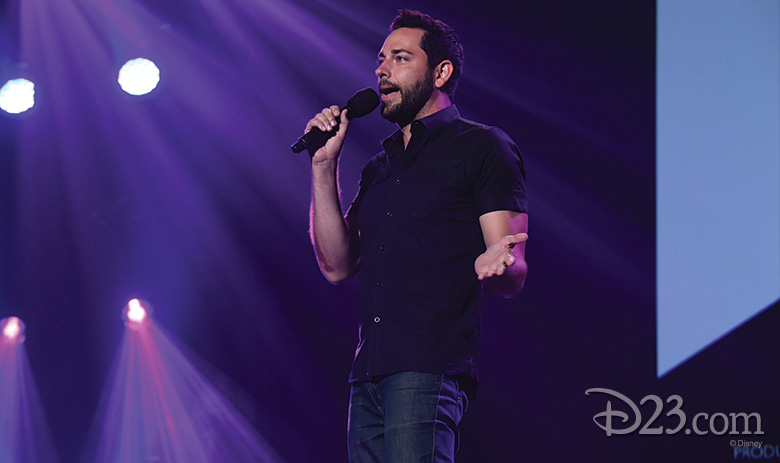 Introduced by Tangled star Zachary Levi (a passionate "Disnerd" and Menken fan), Alan took the stage for a 90-minute musical retrospective of his extraordinary body of work. Every story the multiple Oscar® winner told was memorable—but here are five of his best (and often hilarious) anecdotes.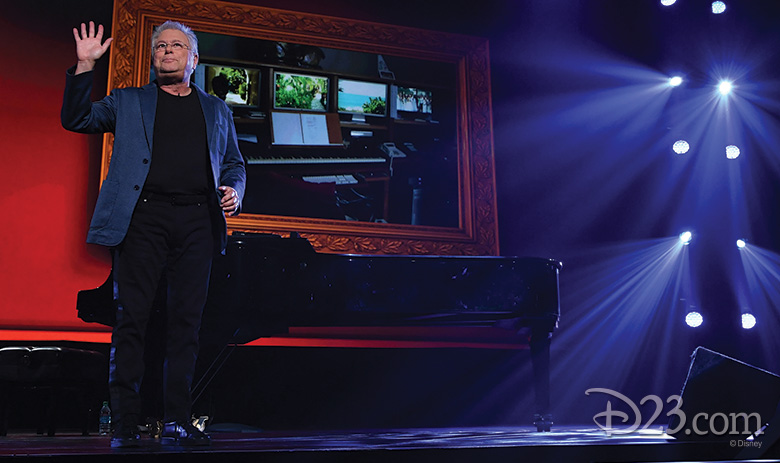 Alan's family is "lousy with dentists."
The Disney Legend started the show with a look at his childhood… He grew up with a dentist father, whose office was above the garage in his childhood home. (Alan's uncle, and several other family members, also made their careers in all things teeth!) In fact, the character Orin Scrivello, D.D.S., in Alan and Howard's off-Broadway show Little Shop of Horrors is "very loosely" based on Alan's dental family… (Another fun fact: Alan was actually a pre-med student at New York University before devoting his life to music.)
How Alan and Howard ended up at Disney
After attending the influential BMI Musical Theatre Workshop in New York, Alan met the guy who'd help change the trajectory of his life: theater director and lyricist Howard Ashman. Together, they worked on several off-Broadway projects (including a musical version of Kurt Vonnegut's God Bless You, Mr. Rosewater, which Alan sang a "taste of," and the aforementioned Little Shop of Horrors)—and it was soon after that Alan received a fateful phone call. "We've been offered an animated musical for Disney," he recalled Howard saying. "Interested?" The rest, as they say, is Disney history…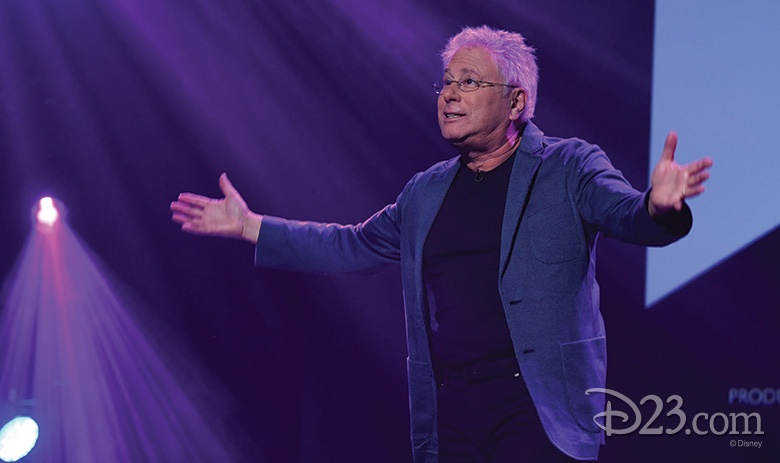 On winning AND losing…
One of Alan's most hilarious anecdotes was about the night he and Howard (who had, sadly, passed away only months earlier) won their Oscars® for 1991's Beauty and the Beast. Just after accepting the award for Best Original Song, Alan was speaking with the assembled press when someone asked him, "How does it feel to win the Razzie for worst song of the year?" Turns out? The song "High Times, Hard Times" (sung by Ann-Margret) in 1992's Newsies had, the very same night, taken home that dubious distinction. Luckily for all Newsies fans, the film took on a (very successful, Tony® Award-winning) life of its own with its Broadway debut in 2012.
Keeping Stephen Schwartz from becoming a psychologist
Alan spoke of knowing Stephen Schwartz (Wicked, Pippin, Godspell) from "back in the day" in New York City, when the two were still cabaret performers. After Howard's passing (and working with collaborator Sir Tim Rice on finishing Aladdin), Alan was approached to work on a Disney project with Stephen—but Stephen wasn't sure he was interested. In fact, he'd recently decided to leave the world of Broadway and songwriting behind—hoping instead to go back to school and get a degree in psychology! Thankfully, that didn't come to pass… and Alan and Stephen's first joint Disney effort, the music for 1995's Pocahontas, won Alan another Academy Award® for "Colors of the Wind."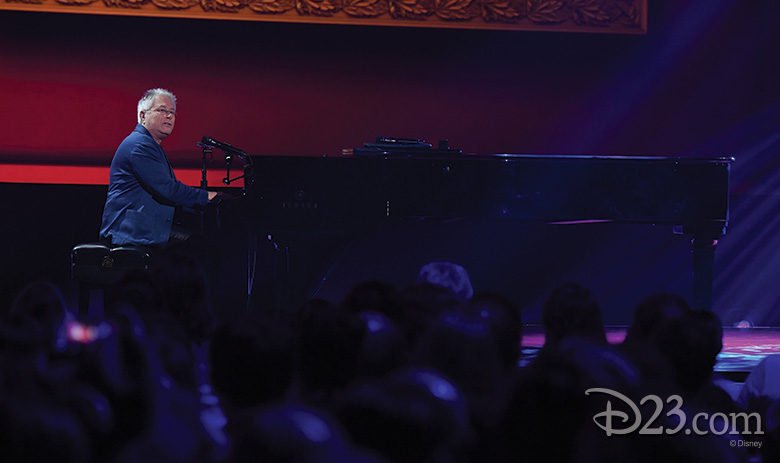 Honoring Howard's legacy
After performing so many of his amazing songs (highlights included mega-hits "Friend Like Me" from Aladdin, "Gaston" from Beauty and the Beast, "Santa Fe" from Newsies, and "Go the Distance" from Hercules—as well as deeper cuts like the beautiful "Will the Sun Ever Shine Again" from Home on the Range and the title song from ABC's recent fan-favorite musical series Galavant), Alan wrapped up his performance with "Proud of Your Boy." This truly enchanting tune was cut from the final film version of Aladdin but now appears in the Broadway adaptation. The song has always been near and dear to his and Howard's hearts—and, after Alan's beautiful performance today, holds a special place in our hearts as well.