By Andie Hagemann
Our Spidey senses are tingling, because four Spider-Man films debut on Disney+ this weekend! Beginning Friday, April 21, binge Spider-Man, Spider-Man 2, Spider-Man 3, and The Amazing Spider-Man on the streaming service… then conclude your web-tastic marathon with a viewing of Captain America: Civil War, which introduces Tom Holland as the high-flying Super Hero into the Marvel Cinematic Universe—also available on Disney+.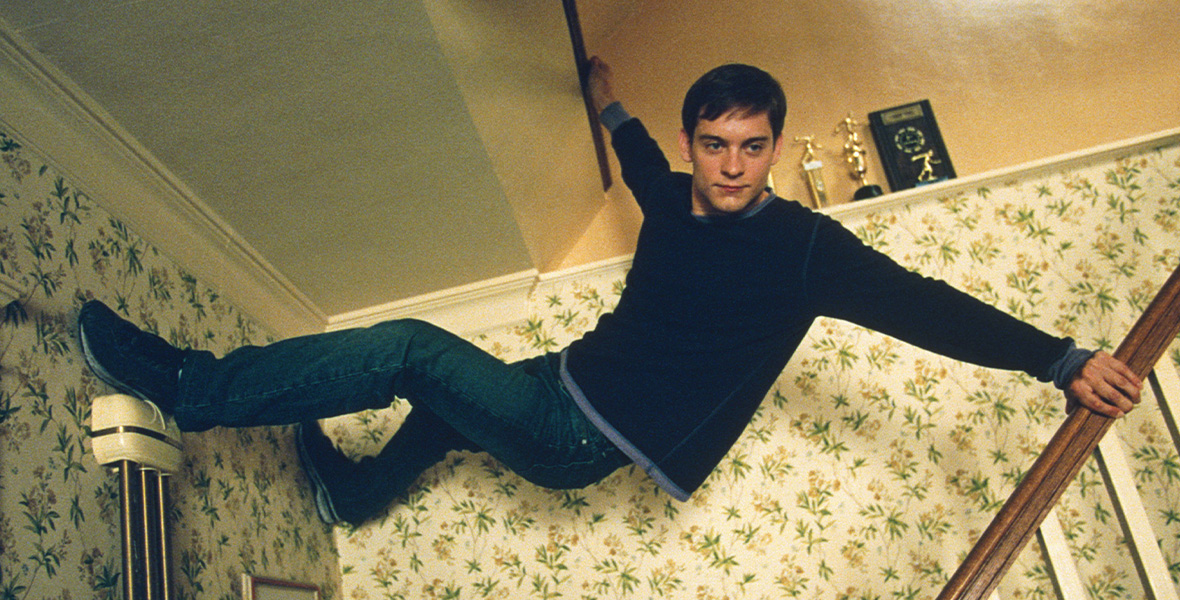 Spider-Man (2002)—Available to Stream on Disney+
Peter Parker (Tobey Maguire) is a nerdy high school student, bullied by jocks and struggling to fit in, all while harboring a big crush on his neighbor Mary Jane Watson (Kirsten Dunst). But his life changes forever when a genetically altered spider bites him during a class field trip to a laboratory. The bite causes Peter to gain superhuman strength, clear vision, and the spider-like ability to cling to any surface. As Peter adjusts to his newfound powers, Norman Osborn (Willem Dafoe), an eccentric millionaire, transforms into the Green Goblin and threatens New York City; Peter, in turn, becomes Spider-Man to take him down. Spider-Man also stars James Franco, Cliff Robertson, Rosemary Harris, and J.K. Simmons.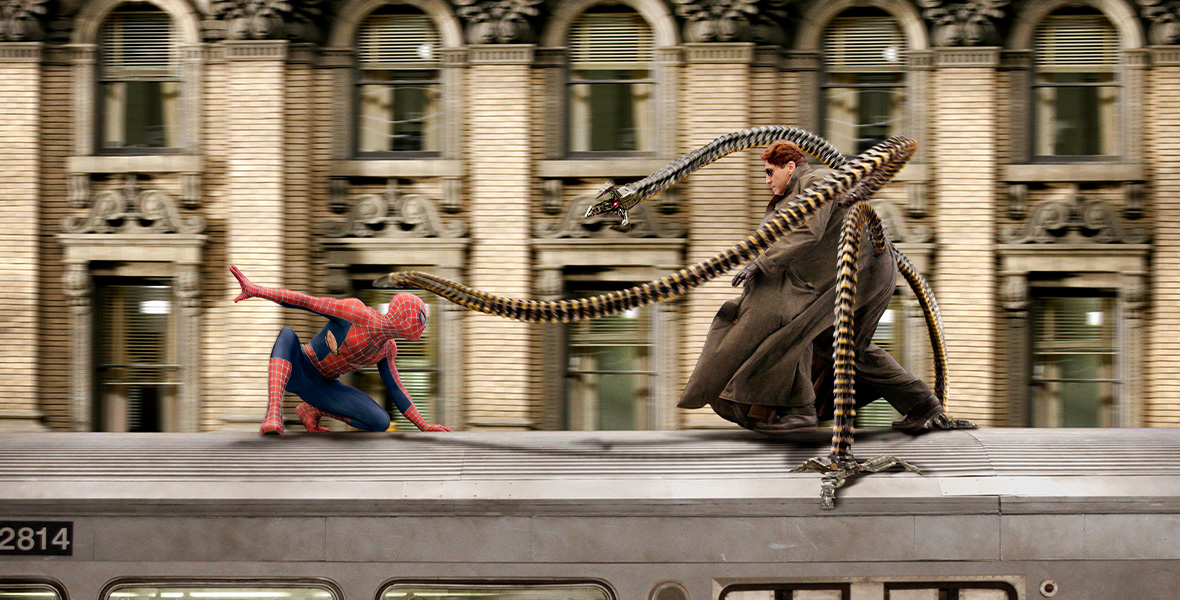 Spider-Man 2 (2004)—Available to Stream on Disney+
After two years fighting crime as Spider-Man, life is falling apart for Peter Parker (Maguire). M.J. (Dunst) is engaged to another man; Peter's powers are fading; and the Super Hero is now super-consumed with self-doubt. Plus, Peter's best friend Harry (Franco) hates Spider-Man! Things become even more complicated when Dr. Otto Octavius (Alfred Molina) is transformed into Dr. Octopus/Doc Ock, a cyborg with deadly metal tentacles, after a nuclear fusion experiment gone wrong. Doc Ock blames Spider-Man for the accident and seeks revenge. The film also stars Harris, Simmons, and Elizabeth Banks.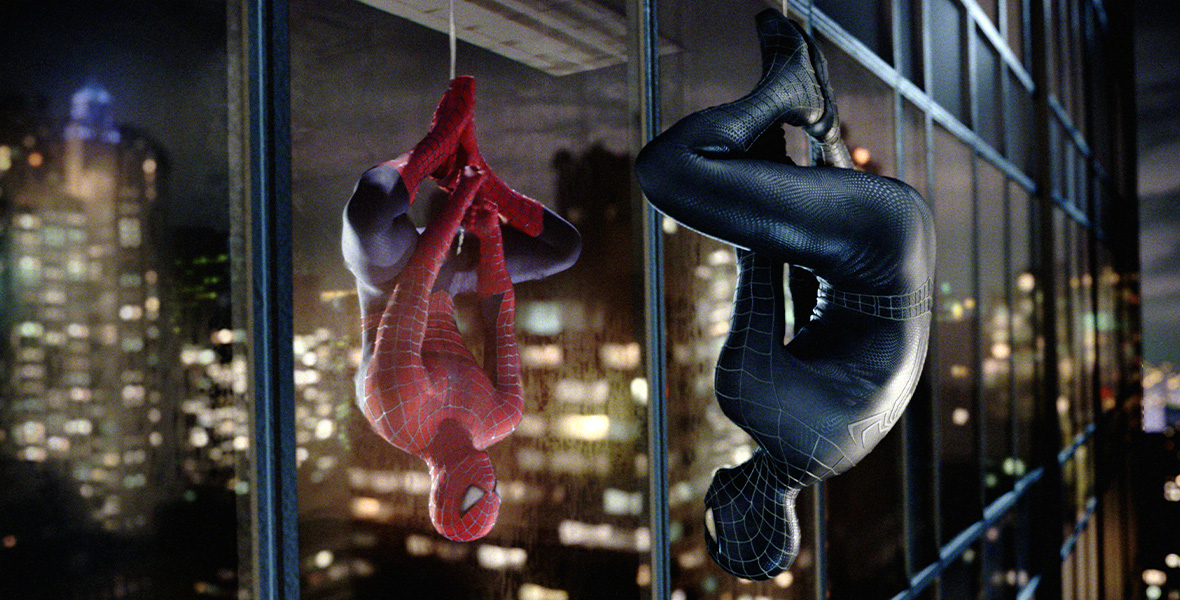 Spider-Man 3 (2007)—Available to Stream on Disney+
Peter (Maguire) and M.J. (Dunst) seem to finally be on the right track in their complicated relationship. However, when Peter's Spider-Man suit turns black and takes control of him, his powers are enhanced—but so is the dark side of his personality. Peter must overcome the suit's influence as two villains, Sandman (Thomas Haden Church) and Venom (Topher Grace), rise up to destroy him and his loved ones. Bryce Dallas Howard, James Cromwell, and Harris also star.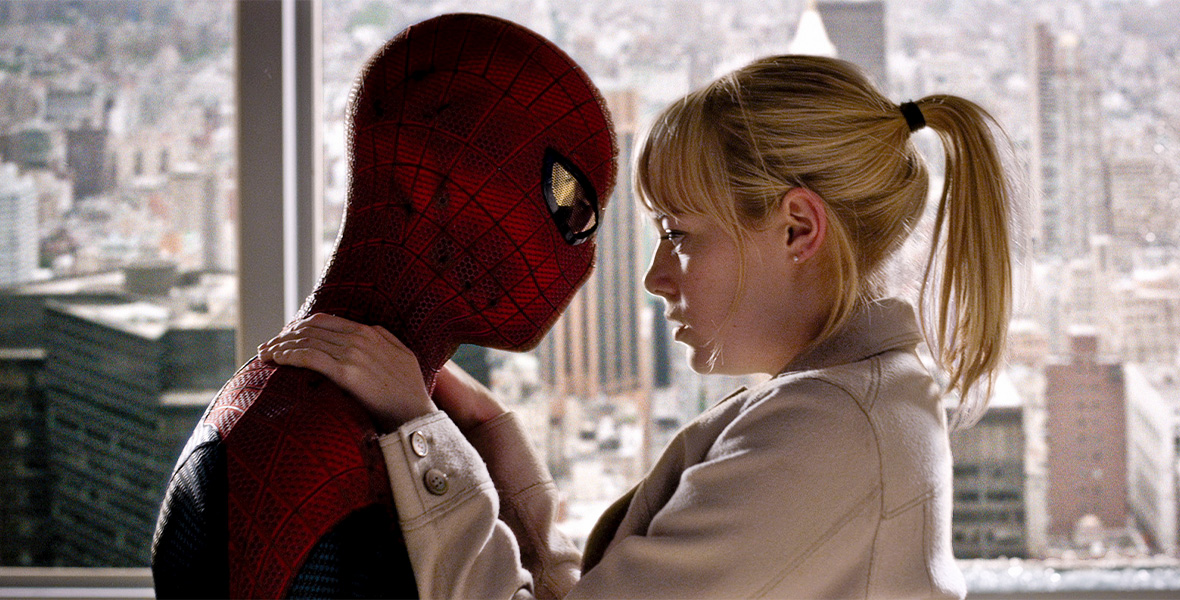 The Amazing Spider-Man (2012)—Available to Stream on Disney+
Peter Parker (Andrew Garfield) is an outcast high schooler, trying to figure out who he is and how he got to be the person he is today. The teen is also navigating his first crush: Gwen Stacy (Emma Stone). So when Peter discovers a mysterious briefcase that once belonged to his father, he begins to delve into his parents' mysterious disappearance, a search that leads him to Oscorp and the lab of Dr. Curt Connors (Rhys Ifans)—his father's former partner. However, as Peter clashes with Connors' alter ego, The Lizard, he is forced to make some life-altering choices. Also starring Martin Sheen, Sally Field, Denis Leary, Campbell Scott, Embeth Davidtz, and Irrfan Khan.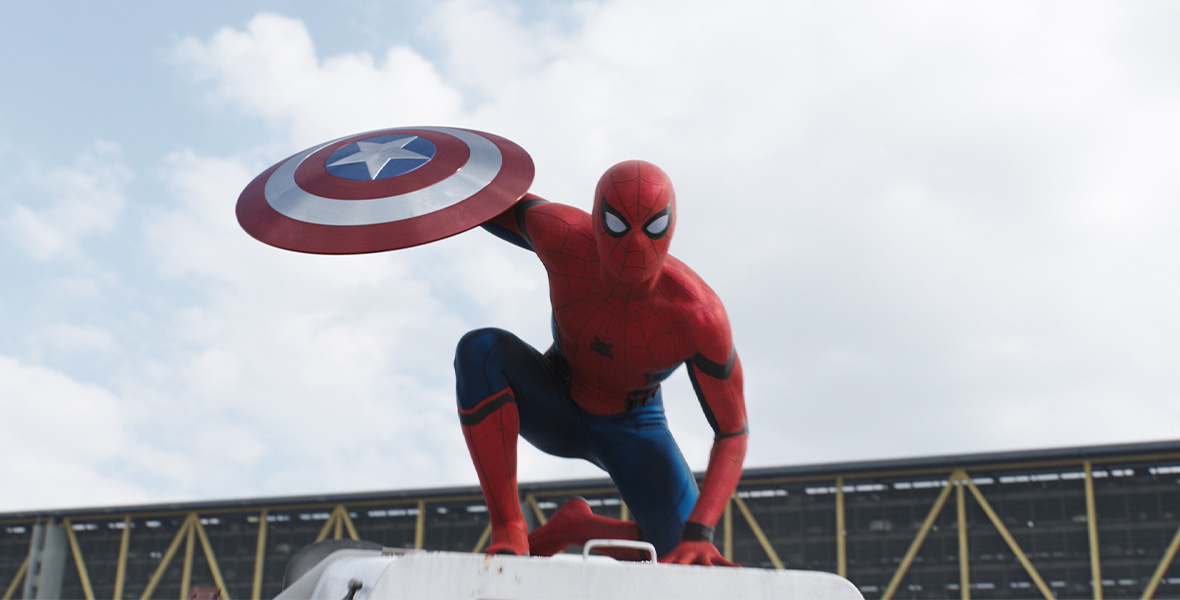 Captain America: Civil War (2016)—Available to Stream on Disney+
With the public fearing the occasionally overzealous actions of Super Heroes, the government implements an accountability system for the Avengers… But this new system leads to a schism among the team of heroes: While Steve Rogers/Captain America (Chris Evans) believes Super Heroes should remain free without government interference, Tony Stark/Iron Man (Disney Legend Robert Downey Jr.) supports oversight. The debate escalates into an all-out feud, leading Natasha Romanoff/Black Widow (Scarlett Johansson) and Clint Barton/Hawkeye (Jeremy Renner) to choose a side. Tom Holland makes his first appearance in the MCU as teen hero Spider-Man, and quickly mixes it up with the famed Avengers.