By Andie Hagemann
From ghostly encounters to super-charged astronauts, here's everything you need to watch this weekend. The Season 2 premiere of The Ghost and Molly McGee airs Saturday on Disney Channel and Disney XD, and the beloved soccer flick Bend It Like Beckham dribbles its way onto Hulu that same day. Hollywood Week kicks off on American Idol, followed by an all-new episode of The Company You Keep, both airing Sunday night on ABC—plus, that same night, watch a special presentation of Fantastic Four on FX.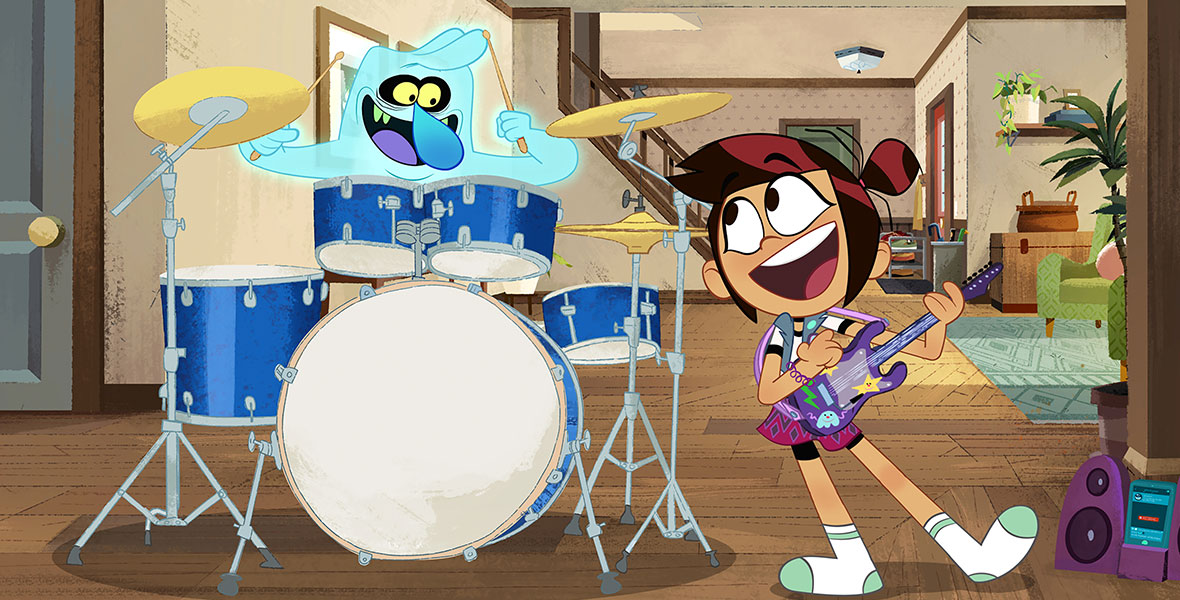 The Ghost and Molly McGee—Saturday, April 1, at 8 a.m. ET/PT on Disney Channel and Disney XD
In the season premiere, the McGees welcome a new family to the neighborhood, the Chens. However, they soon make the shocking discovery that the Chens—Ollie (voiced by Alan Lee), June (voiced by Sue Ann Pien), Esther (voiced by Stephanie Sheh), and Ruben (voiced by Leonard Wu)—are ghost hunters. Meanwhile, a new chairman is declared in the Ghost World, which makes life and the afterlife even more complicated for Molly (voiced by Ashly Burch) and Scratch (voiced by Dana Snyder). The series voice cast includes Jordan Klepper as Pete McGee, Molly's anxiously idealistic father; Michaela Dietz as Darryl, Molly's mischievously entrepreneurial brother; and Sumalee Montano as Sharon McGee and Grandma Nin, Molly's creatively pragmatic mom and adoring grandmother.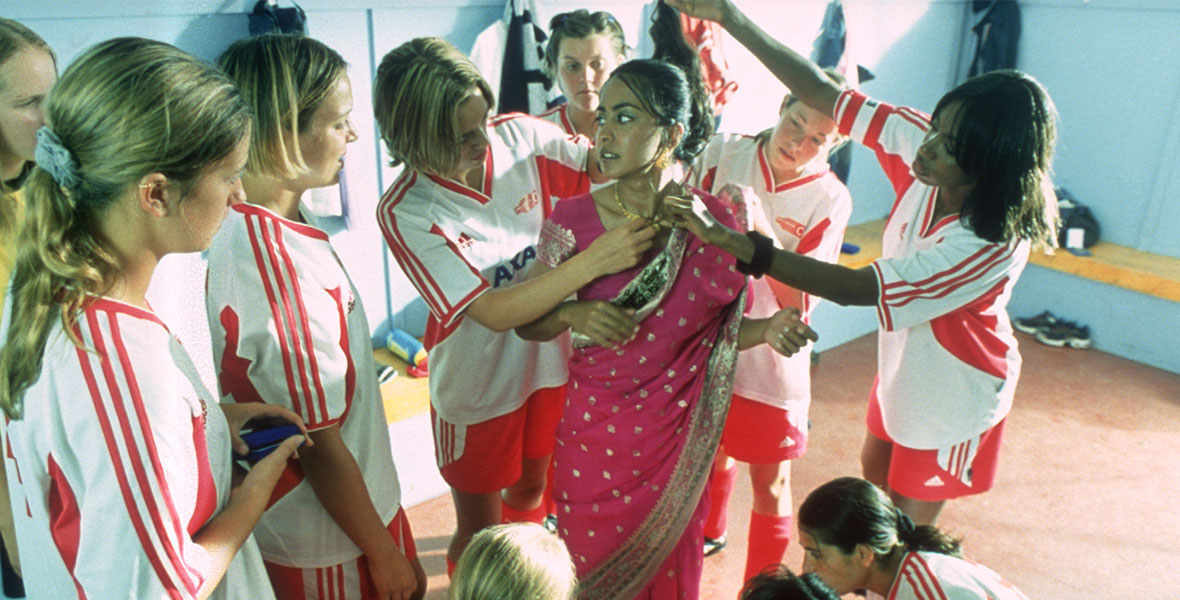 Bend It Like Beckham—Saturday, April 1, on Hulu
Jess Bhamra (Parminder Nagra), the daughter of strict parents (Anupam Kher and Shaheen Khan), is not permitted to play organized soccer, even though she is 18 years old. When Jess is playing for fun one day, her impressive skills are noticed by Jules Paxton (Keira Knightley), who later convinces her to play for her semi-professional soccer team. Jess then uses elaborate excuses to hide her new endeavor from her family while also dealing with her romantic feelings for her coach, Joe (Jonathan Rhys Meyers).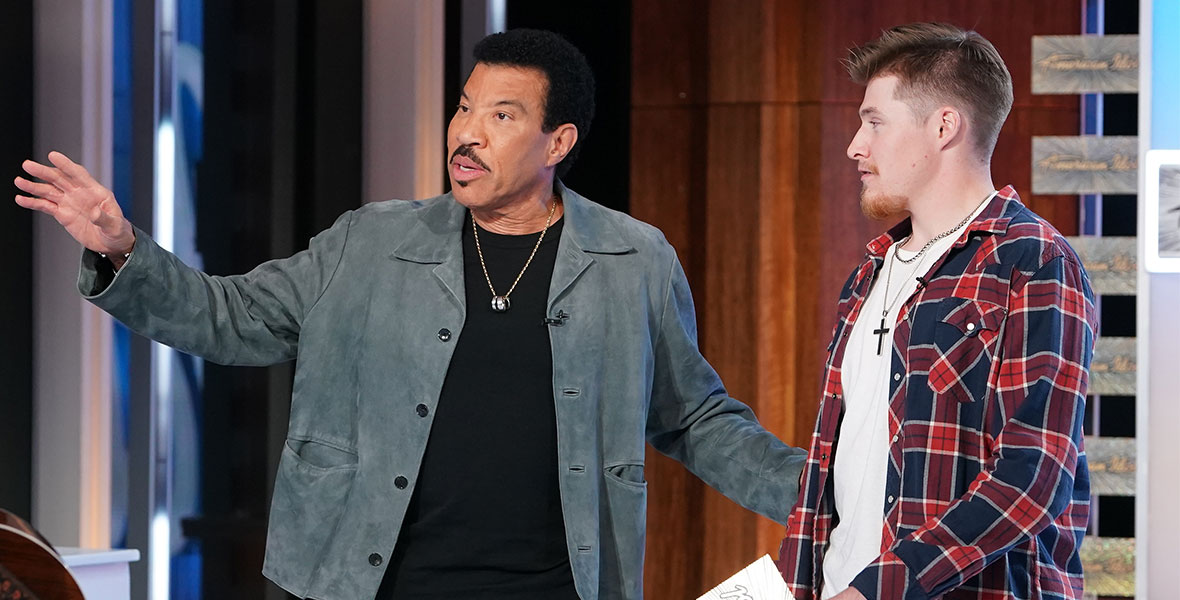 American Idol—Sunday, April 2, at 8 p.m. ET/PT on ABC
As the Hollywood Week festivities commence, fan-favorite Idol alumni return as contestant mentors. With make-or-break performances on the horizon, the alums advise the contestants on how to command the stage, while also providing songwriting tips. Who will impress superstar judges Luke Bryan, Katy Perry, and Lionel Richie? Part 2 of the highly anticipated Hollywood Week airs Monday, April 3, at 8 p.m. ET/PT on ABC. New episodes are available to stream the next day on Hulu.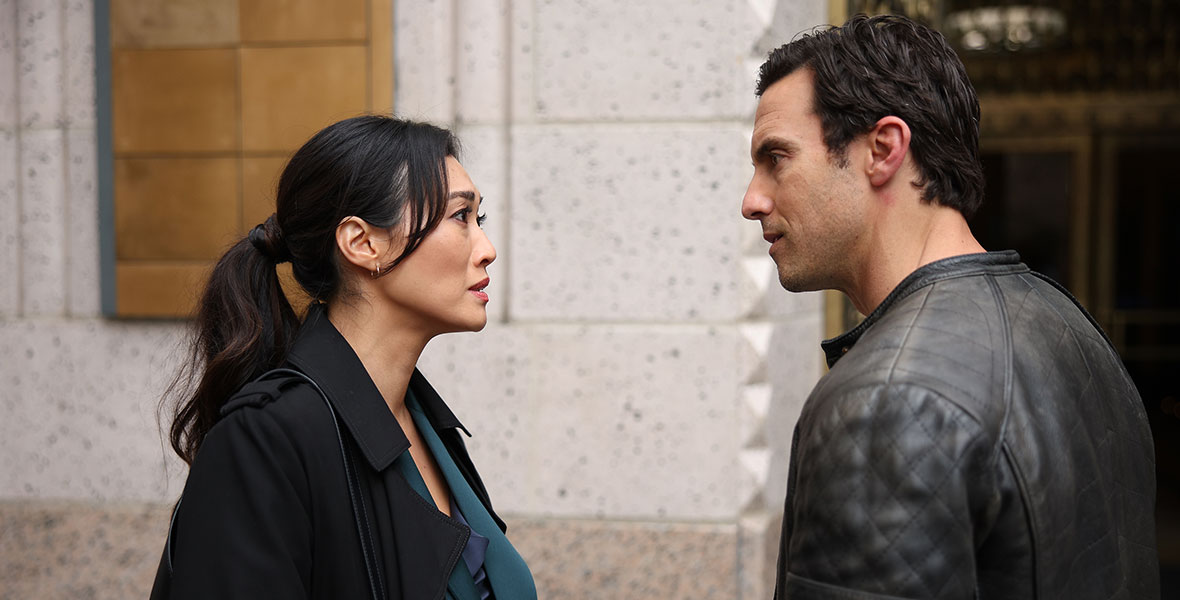 The Company You Keep—Sunday, April 2, at 10 p.m. ET/PT on ABC
In the all-new episode—intended only for mature audiences—the Nicolettis set their sights on stealing an elusive painting. Birdie (Sarah Wayne Callies) enlists the help of an old flame to carry out the mission. Meanwhile, Emma (Catherine Haena Kim) grapples with Charlie's (Milo Ventimiglia) shocking admission and the emerging conflicts of interest at work at the CIA. The series also stars James Saito, Tim Chiou, Polly Draper, Freda Foh Shen, William Fichtner, and Courtney Taylor, to name a few. New episodes are available to stream the next day on Hulu.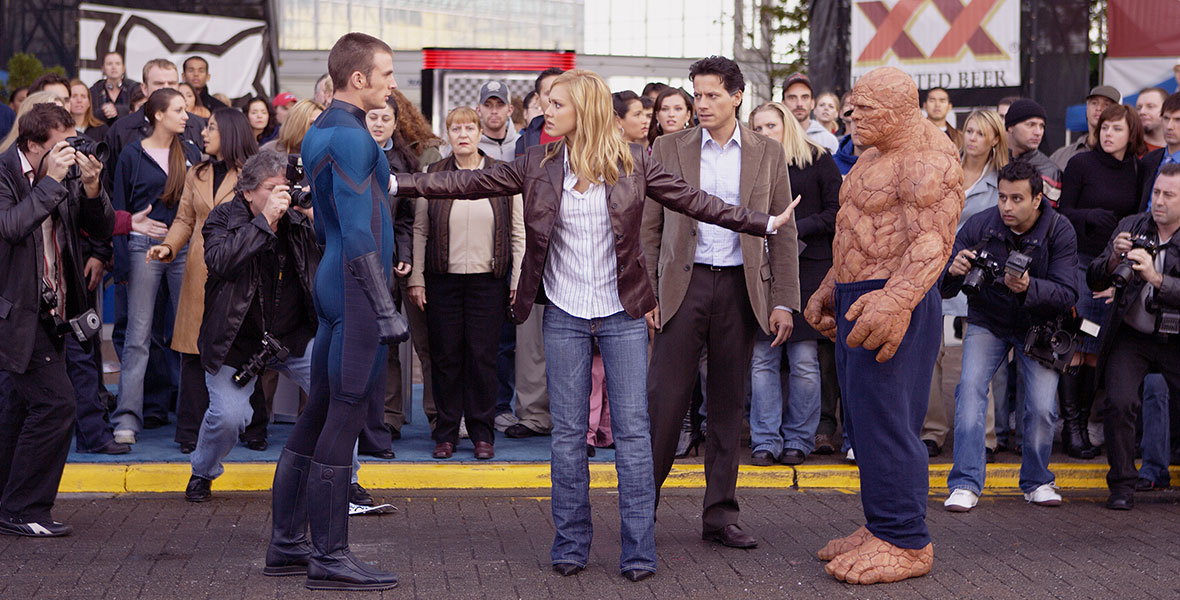 Fantastic Four (2005)—Sunday, April 2, at 10 p.m. ET/PT on FX
The lives of four astronauts—Reed Richards (Ioan Gruffudd), Ben Grimm (Michael Chiklis), Sue Storm (Jessica Alba), and Johnny Storm (Chris Evans)—are changed forever when they are struck by a cloud of cosmic radiation that bestows superpowers upon them. Reed can now stretch his body like elastic and Ben becomes the "Thing," a man made of rock, while Sue and Johnny become the Invisible Woman and the Human Torch, respectively. But there is just one problem... the sponsor of the mission, Dr. Victor Von Doom (Julian McMahon), has also been affected and instantly becomes a dangerous force who needs to be stopped before it's too late. The action-packed film is also available to stream on Disney+.