By Andie Hagemann
From the gridiron to the galaxy, this weekend's slate of content highlights wacky families and chosen families. On Saturday, The Game Plan airs on FX, and later that same day, The Proud Family: Louder and Prouder makes its broadcast debut on Disney Channel. A special presentation of Freaky Friday airs Sunday on Freeform, while The Wonderful World of Disney returns with Beauty and the Beast on ABC, and Guardians of the Galaxy airs on FX that night.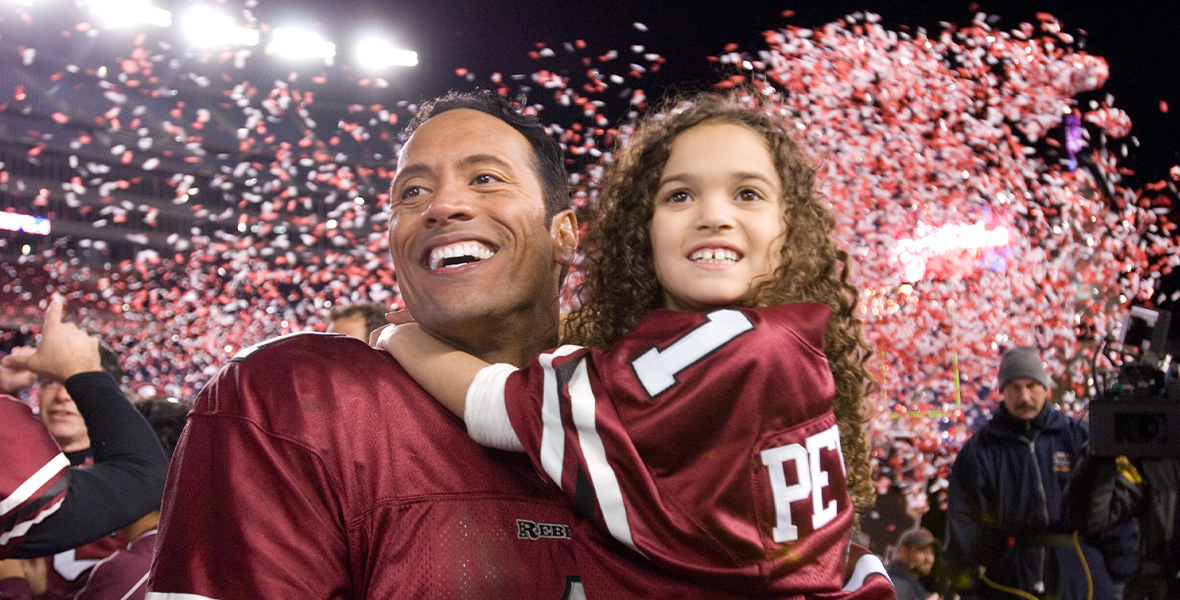 The Game Plan—Saturday, January 7, at 8 a.m. ET/PT on FX
Professional football player Joe Kingman (Dwayne Johnson) has is all. He's wealthy and carefree, and his team is bound for the playoffs. But Joe is tackled by the surprising news that he has an 8-year-old daughter. Now, he must learn how to balance his personal and professional lives as he tries to be the best father in the world to Peyton (Madison Pettis). The heartwarming film also stars Kyra Sedgwick, Roselyn Sanchez, Morris Chestnut, Jamal Duff, Brian White, and Paige Turco.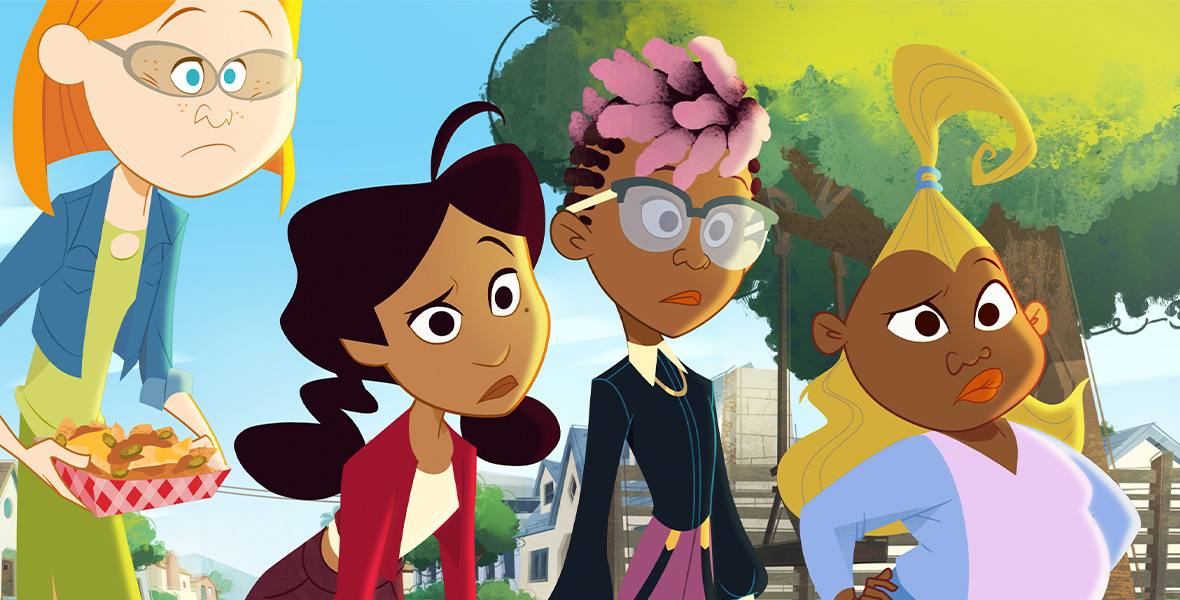 The Proud Family: Louder and Prouder—Saturday, January 7, at 8 p.m. ET/PT on Disney Channel
Ahead of the Season 2 premiere on Disney+ in February, the first season of the hit animated series will air all month long on Disney Channel and Disney XD, beginning this weekend with the first two episodes. Episode 1 follows Penny (voiced by Kyla Pratt) as her world is rocked following the arrival of two new kids in the neighborhood: Maya (voiced by Keke Palmer) and KG (voiced by Artist "A Boogie" Dubose). Penny dabbles as a social media influencer in Episode 2, but she soon realizes it's not a picture-perfect life.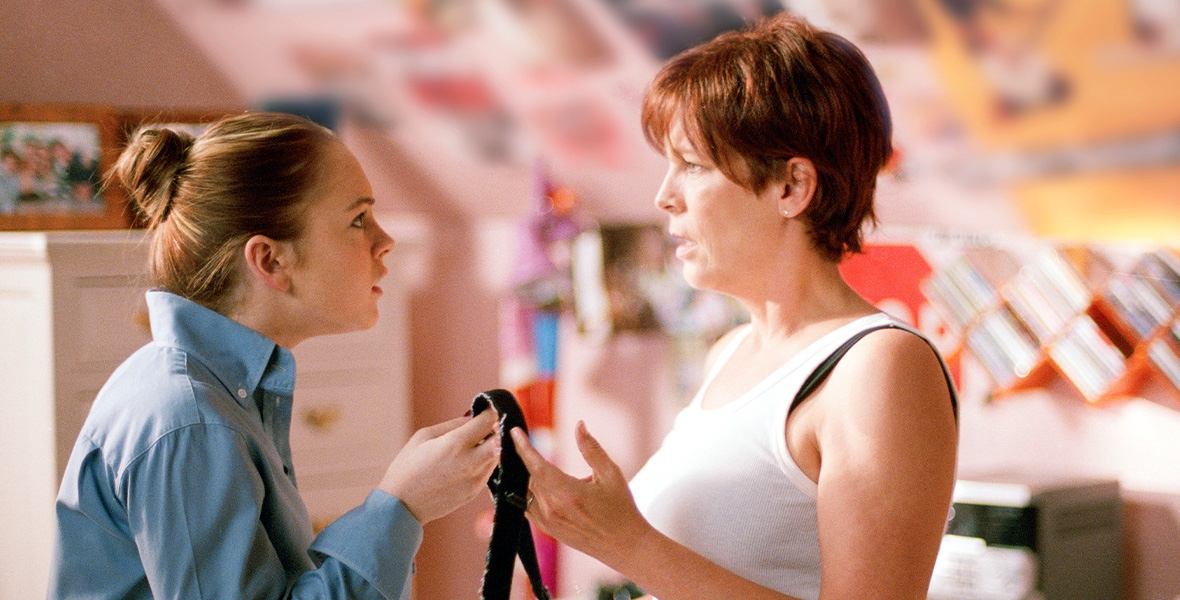 Freaky Friday (2003)—Sunday, January 8, at 6:50 p.m. ET/PT on Freeform
Tess Coleman (Jamie Lee Curtis) and her teenage daughter, Anna (Lindsay Lohan), couldn't be more different‑and they can't stand it! After receiving mysterious fortunes at a Chinese restaurant, the two wake up the next day to discover that they have switched bodies. Unable to switch back, Tess and Anna are forced to act as each other until a solution can be found. The hilarious comedy also stars Mark Harmon, Chad Michael Murray, Lucille Soong, Harold Gould, Willie Garson, and Stephen Tobolowsky.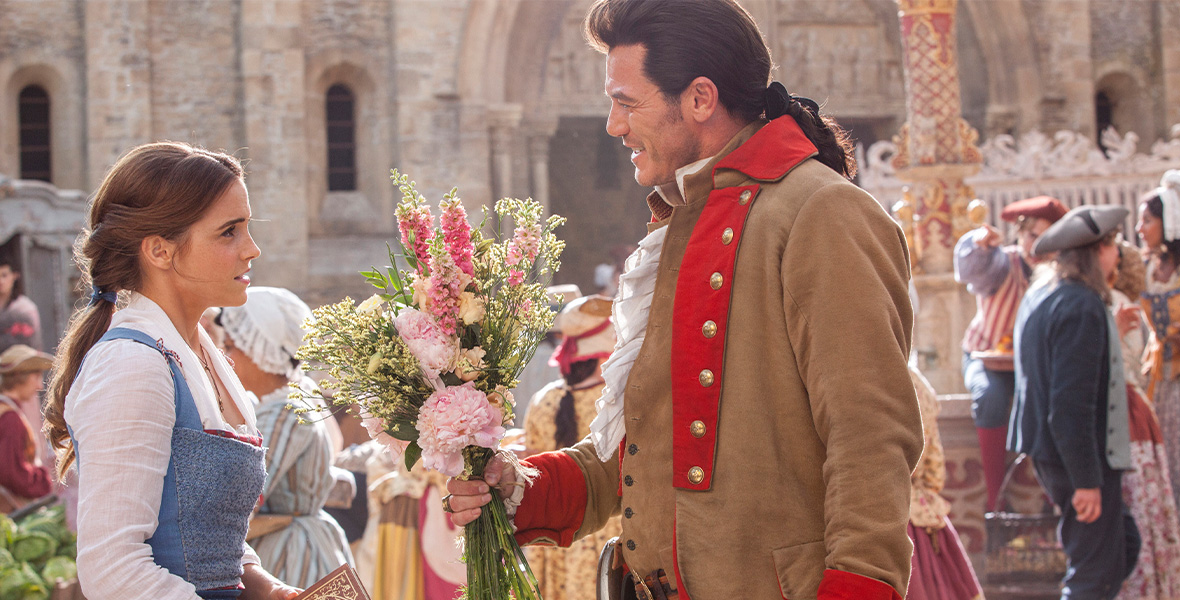 The Wonderful World of Disney: Beauty and the Beast (2017)—Sunday, January 8, at 8 p.m. ET/PT on ABC
The live-action retelling of the animated classic follows Belle (Emma Watson), a bright and independent young woman who is taken prisoner by the Beast (Dan Stevens) in his enchanted castle. Despite her reservations, she befriends the castle's staff and learns to look beyond the Beast's grisly appearance and see the kind heart within. The star-studded cast includes Luke Evans as Gaston, Kevin Kline as Maurice, Disney Legend Josh Gad as Lefou, Ewan McGregor as Lumière, Stanley Tucci as Maestro Cadenza, Gugu Mbatha-Raw as Plumette, Audra McDonald as Madame Garderobe, Ian McKellen as Cogsworth, and Emma Thompson as Mrs. Potts.
Guardians of the Galaxy (2014)—Sunday, January 8, at 10:30 p.m. ET/PT on FX
Space ravager Peter Quill (Chris Pratt) finds himself the target of ruthless bounty hunters after he steals an orb coveted by the powerful Ronan (Lee Pace). To evade Ronan, Peter enlists the help of four misfits: Rocket Raccoon (voiced by Bradley Cooper), Groot (voiced by Vin Diesel), Gamora (Zoe Saldaña), and Drax the Destroyer (Dave Bautista). However, when Peter discovers the orb's true power and the threat it poses, he must rally the ragtag group to save the universe.