By Zach Johnson
This Wednesday, the producers of ABC News' No. 1 rated 20/20 and Truth and Lies series unveil the all-new television event of the summer: Superstar. That same day, Disney Presents Goofy in How to Stay at Home and What If…? both premiere on Disney+. The following day, Hulu premieres the inspirational and powerful documentary Homeroom. Finally, on Friday, 20th Century Studios' Aquamarine joins the expansive Disney+ library.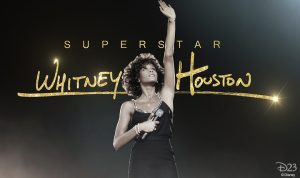 Superstar: Whitney Houston—Wednesday, August 11, at 10 p.m. ET on ABC
This brand-new series from ABC News travels deep inside the lives of icons who have shaped American culture and features interviews with family and friends who reveal the meteoric highs and the devastating costs of fame. The series premiere profiles Whitney Houston and showcases never-before-seen private videos that depict her in a new light. It also includes new interviews with those who knew her: Michael Bearden, Brandy, Savion Glover, Chaka Khan, Darlene Love, BeBe Winans, and Narada Michael Walden—supplemented by interviews with Houston and Bobby Brown from the ABC News archives.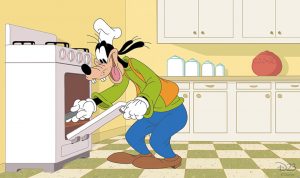 Disney Presents Goofy in How to Stay at Home—Wednesday, August 11, on Disney+
Walt Disney Animation Studios' trio of all-new, hand-drawn animated shorts from acclaimed animator Eric Goldberg and Emmy®-winning producer Dorothy McKim star Goofy—the clumsy, charismatic, and lovable Disney "everyman" character who has entertained audiences since his screen debut in 1932—demonstrating how to make the best of challenging situations. Disney Legend Bill Farmer, the voice of Goofy since 1987, provides the character's vocals, with versatile actor Corey Burton serving as the narrator.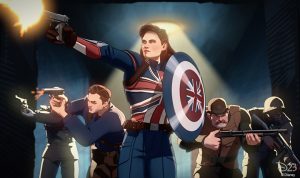 Marvel's What If…—Wednesday, August 11, on Disney+
Marvel Studios' animated anthology series flips the script on the MCU, reimagining famous events from the films in unexpected ways. Creating a multiverse of infinite possibilities, the series is narrated by Jeffrey Wright as The Watcher, who joins more than 50 fan-favorite characters from across the MCU. The series premiere alone features the voices of Hayley Atwell as Peggy Carter, Toby Jones as Arnim Zola, Neal McDonough as Dum Dum Dugan, Sebastian Stan as Bucky Barnes, and Stanley Tucci as Dr. Abraham Erskine, among others.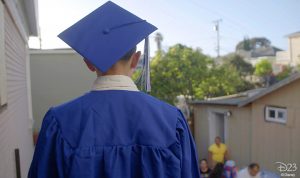 Homeroom—Thursday, August 12, on Hulu
A Sundance Film Festival Official Selection, Homeroom is director Pete Nicks' final chapter in a trilogy of films, following The Waiting Room (2012) and The Force (2017), each of which examines the relationship between health care, criminal justice, and education in Oakland, California, over the past decade. Produced by Ryan Coogler, Homeland documents Oakland High School's class of 2020 during an unprecedented—and uncertain—period.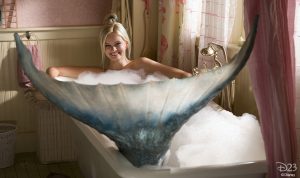 Aquamarine—Friday, August 13, on Disney+
Teens Hailey (Joanna "JoJo" Levesque) and Claire (Emma Roberts) discover mermaids really do exist after a violent storm washes one ashore. Named Aquamarine (Sara Paxton), the mermaid says she wants to prove to her father that real love exists, so she enlists her new friends' help to win the heart of Raymond (Jake McDorman), the handsome lifeguard.