By Zach Johnson
The countdown is on! In just two weeks, Disney XD will air the series finale of Big Hero 6 The Series—but first, the network will air an action-packed episode you won't want to miss this Monday! Then, on Tuesday, tune into ABC for another hilarious episode of black-ish. The following day, every episode of Modern Family will join the Hulu library. On Friday, the mysteries will continue on Disney channel's Secrets of Sulphur Springs. End the week by joining us in celebrating the anniversary of Peter Pan's release and streaming it on Disney+.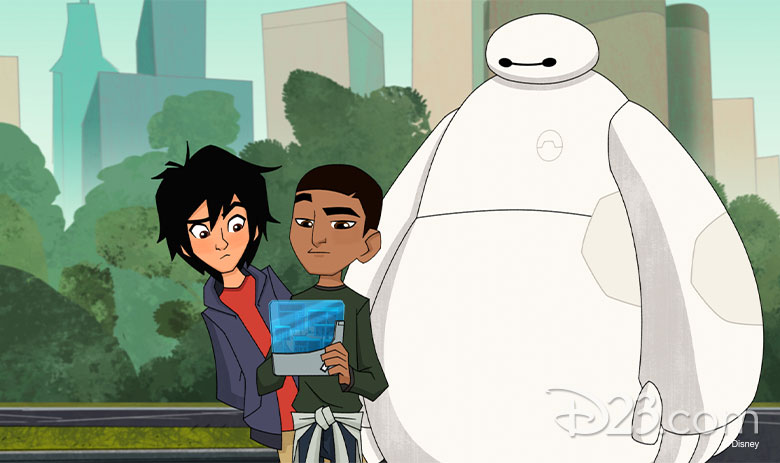 Big Hero 6 The Series—Monday, February 1, at 7:30 p.m. ET on Disney XD
The brand-new episode begins with "The MiSFIT." In order to recruit a child prodigy, Professor Granville (voice of Jenifer Lewis) enlists Hiro (voice of Ryan Potter) to give him a tour of SFIT. Then, in "Return to Sycorax," Krei (voice of Alan Tudyk) gets lost in the old Sycorax building, and the heroes must search the abandoned monster factory to locate him.
black-ish—Tuesday, February 2, at 9 p.m. ET on ABC
In the all-new episode "What About Gary?," Dre (Anthony Anderson) tries to educate Bow's (Tracee Ellis Ross) white cousin Gary (Rob Huebel) about how to be an ally. Meanwhile, Junior's (Marcus Scribner) girlfriend Olivia (Katlyn Nichol) wants to impress his family, so she tries to psychoanalyze everyone and their relationships with each other.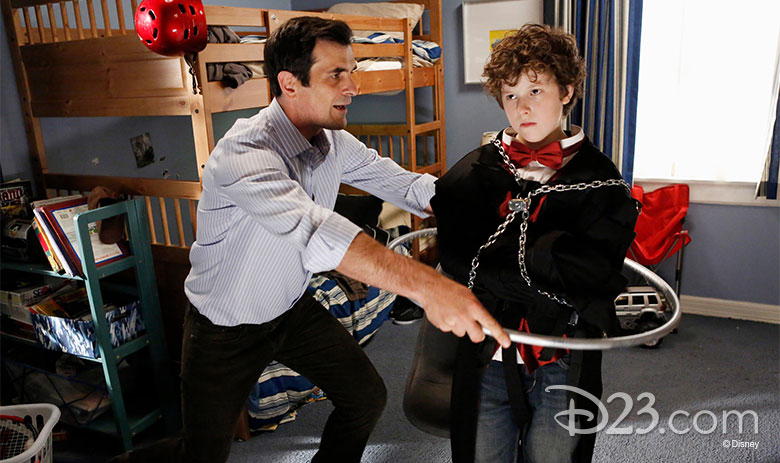 Modern Family (Seasons 1-11)—Wednesday, February 3, at on Hulu
For the first time ever, the entire series will be available on a subscription video-on-demand platform in the U.S. Winner of 22 Emmy® Awards, Modern Family follows the diverse, complex, and sometimes nutty Pritchett-Dunphy-Tucker clan. Also available to stream on Peacock, Modern Family stars Ed O'Neill as Jay Pritchett, Sofía Vergara as Gloria Pritchett, Rico Rodriguez as Manny Delgado, Jeremy Maguire a s Joe Pritchett, Ty Burrell as Phil Dunphy, Julie Bowen as Claire Dunphy, Sarah Hyland as Haley Dunphy, Ariel Winter as Alex Dunphy, Nolan Gould as Luke Dunphy, Jesse Tyler Ferguson Mitchell Pritchett, Eric Stonestreet as Cameron Tucker, and Aubrey Anderson-Emmons as Lily Tucker-Pritchett.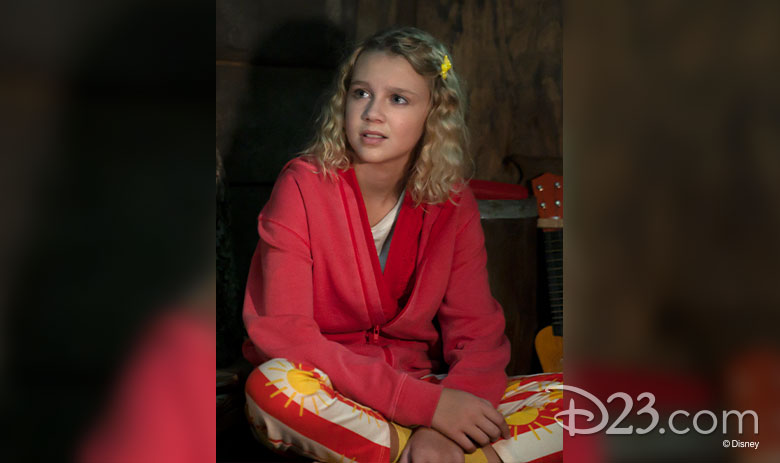 Secrets of Sulphur Springs—Friday, February 5, at 8 p.m. ET on Disney Channel
In "Time Warped," Griffin (Preston Oliver) and Harper (Kyliegh Curran) watch young Ben (Jake Melrose) and Savannah (Elle Graham) having fun at the post-dance campfire. Then, all of a sudden, Savannah gets spooked by a counselor dressed as the legendary Moss Man!
Peter Pan—Friday, February 5, on Disney+
Celebrate the timeless film's 68th anniversary by streaming it at home or on the go! Epic adventures await Wendy (voice of Disney Legend Kathryn Beaumont) and her brothers (voices of Paul Collins and Tommy Luske) when Peter Pan (voice of Bobby Driscoll), the hero of their stories, whisks them away to the magical world of Never Land. There, they explore the island and Peter's secret hideout with the Lost Boys and leap into high-flying battles with swashbuckling pirates and their leader, Captain Hook (voice of Hans Conried).