JEFFREY EPSTEIN
D23 STAFF
"When I was seven years old and growing up in the suburbs of Boston, I was bullied. A lot.
"I realize this isn't unusual, but try telling a seven year old that. Kids on the playground taunted me and called me 'gay' long before, I think, any of us knew what the word meant—or even that it would turn out to be an accurate label for me. And no matter how wonderful and supportive my parents were—they were and are truly the best—nothing could make the pain of being bullied feel better.
"Well, almost nothing.
"It was later that year—1977 for those who are counting—that we went to Walt Disney World for the first time. Within seconds, I was overwhelmed with this thrilling new world of possibilities. The dazzling colors, manicured landscaping, bright and brilliant music, the thrill of seeing my favorite stories come to life before my eyes. I had seen Disney movies. I listened to my Disney read-along records on vinyl. I'd had a Mickey Mouse plush since I was two. But this was a different experience altogether. We may have traveled only 1,500 miles from Boston—and my playground bullies—but to me we had journeyed to another world, a much better one.
"The memories play like a filmstrip in my mind. The Kids in the Kingdom perform on stage in front of Cinderella Castle, immediately set my burgeoning musical theater heart ablaze. I wanted to be on that stage singing with all those talented performers.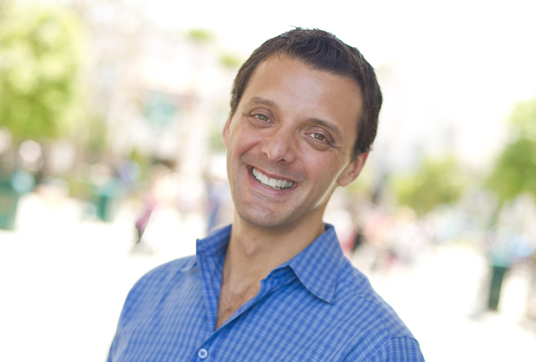 "I couldn't believe how nice people were. Everyone was so kind and generous—from the cast members who helped us onto attractions to the waiters taking care of us in the restaurants to the front desk staff greeting us at the Contemporary. Everyone seemed truly excited to see me, happy to have me there, and most of all, they treated me like I was just a regular kid, not some outcast who hated going to school and hid in his room playing with Legos day after day.
"The pinnacle was going to the Hoop Dee Doo Revue at Fort Wilderness. Every night inside Pioneer Hall, the cast selected audience members to participate in their show. When they were looking for volunteers, my soon-to-be jazz hand flew up in the air so fast, it probably made my parents question my lack of ability at sports. And—much to my delight—I was selected. I was chosen to play the role of Davy Crockett and was required to 'kill a bear' (another member of the audience) with a giant club made of foam. So, dressed in a little vest, I killed the bear and received a peck on the cheek from one of the leading ladies. The audience cheered. It was exhilarating.
"I will never forget that trip—or how, for a brief time, it pushed the pain of being bullied to a far off place. I was accepted for who I was. Watching the Fantasy in the Sky fireworks over Cinderella Castle, I told my parents, "I want to live here." I was home.
"That's when it started for me. When did it start for you?"