By Savannah Salazar
For 64 years, Autopia at Disneyland has been a source of fun for drivers of all ages. Whether you like driving through the winding freeway of the attraction or just sitting back and feeling the wind on your face, Autopia has become a timeless favorite for Disney Parks fans around the world.
Thanks to our friends at Honda, we raced to the Walt Disney Archives to fuel our knowledge on this classic attraction and gathered some fun facts for you to cruise through.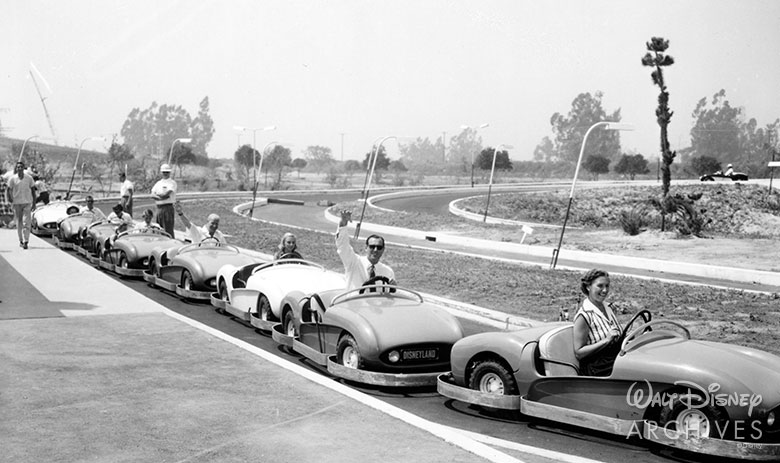 1. Autopia was inspired by the latest transportation innovation of the '50s
The idea of Autopia was inspired by the question, "What would these freeways look like in the future?" Early ideas for the attraction's name had included the word "freeway" but was later shortened to Autopia per Walt's suggestion, as a play on the phrase "automobile utopia."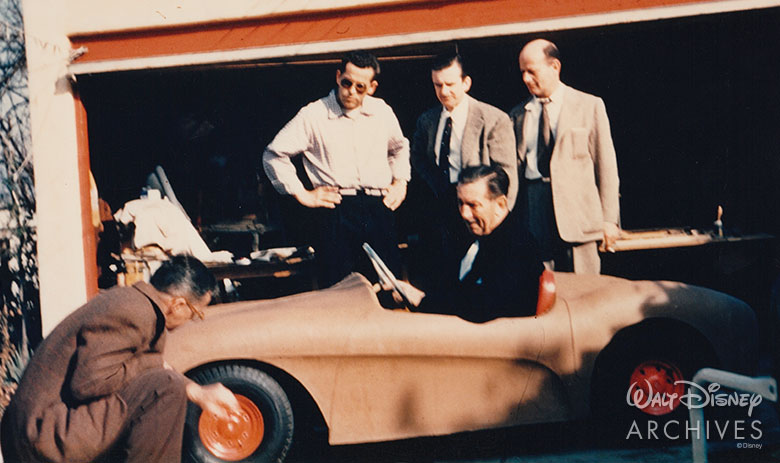 2. Imagineer and Disney Legend Bob Gurr created the cars of the future
While starting the process of designing Autopia, Walt Disney was offered pre-made amusement cars from a foreign importer, but he declined. Disney wanted specialty-made cars for Autopia. Imagineer and Disney Legend Bob Gurr was tasked with creating original designs. He avoided the typical bumper car style and, instead, opted to draw inspiration from the stylish European sports cars, like the 1953 Ferrari and Porsche Spyder. He finished the first car body for Autopia in April 1955, just three months before Disneyland's Opening Day.
3. A version of Autopia was created for almost every Disney Park
The attraction became an instant success after its opening, prompting several variations to pop up at Disneyland Park over the next years, including Junior Autopia (1956) and Midget Autopia (1957), both geared torward younger drivers. In 1959, Fantasyland Autopia was added across from the Matterhorn Bobsleds, and that track would be folded into the Tomorrowland Autopia in 2000, Other versions of the attraction have arrived around the globe, at Magic Kingdom Theme Park, Disneyland Paris, Hong Kong Disneyland Park, Tokyo Disneyland, and even a water-based variation—Aquatopia—at its neighbor park, Tokyo DisneySea. Currently, drivers can still take to the track at Disneyland in both California and Paris, and at Magic Kingdom's Tomorrowland Speedway.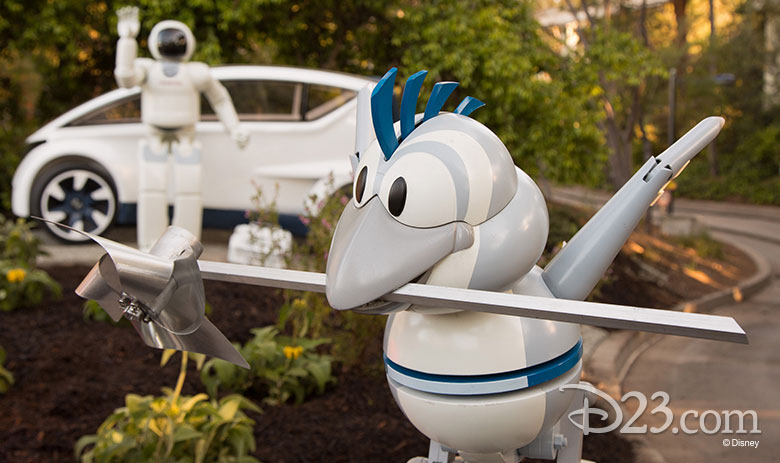 4. Keep your eyes open for friendly Tomorrowland faces
As you motor through Disneyland's Autopia, drivers can now spot Honda's humanoid robot along with his robotic friend, Bird – the first-ever character created for Autopia – on the roadside.