By Zach Johnson
It's safe to say Quinta Brunson understood the assignment.
Just a few weeks after Abbott Elementary won three Primetime Emmy® Awards, the best-in-class comedy will return for its highly anticipated second season on Wednesday, September 21, at 9 p.m. ET/PT on ABC. In the hit workplace comedy, a group of dedicated, passionate teachers—and a slightly tone-deaf principal—work together in a Philadelphia public school where, despite the odds stacked against them, they are determined to help their students succeed in life. Though these committed educators may be outnumbered and underfunded, they love what they do… even if they don't love the school district's less-than-stellar attitude toward educating children.
Unlike its first season, the new episodes will showcase more of the teachers' personal lives, giving viewers an intimate look at who each of them are outside the classroom. "Home is a great place to learn more about a character," says creator and executive producer Brunson, who plays Janine Teagues. "We think it's a really fun experience for the audience and for [the actors] to learn more about where these people come from."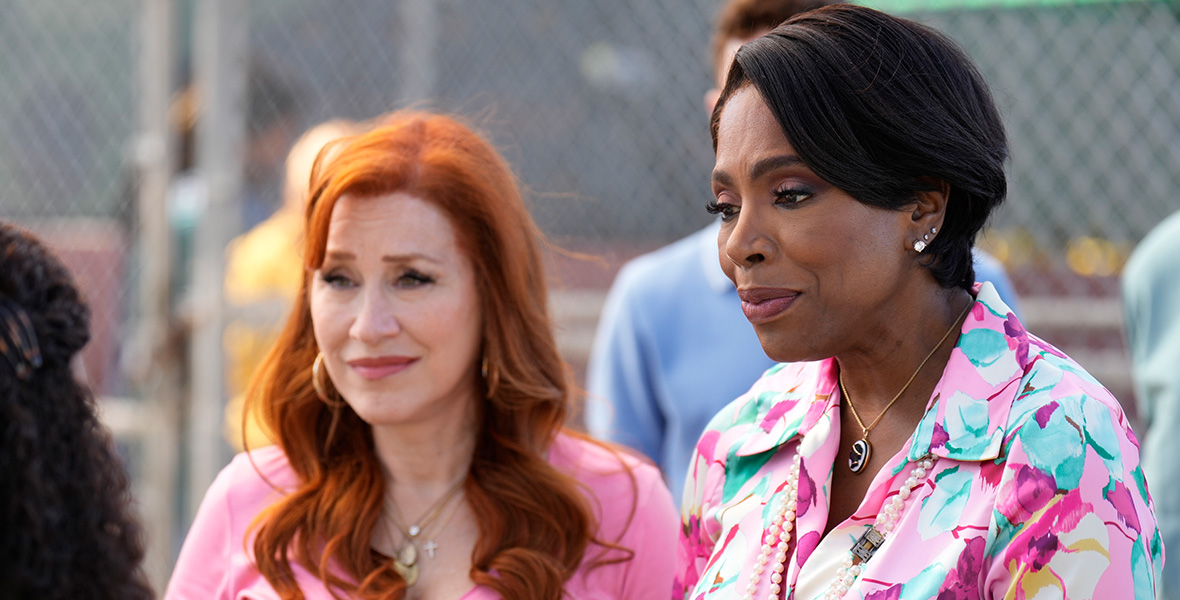 For example, for first time this season, viewers will see Melissa Schemmenti (Lisa Ann Walter) interacting with her family. "This family is very much like my family," Walter says. "They're loud. They fight. They love each other. They say their feelings. They overdo it. It's exactly what you might expect from Melissa's family. I'm just concerned that my actual sister might think this has to do with her. It does not, Laura! It does not!"
The cast is excited to be back in the classroom—and to be working with the adorable kids who play their students. "One of the kids asked me today, 'Are you going to be my teacher?'" Tyler James Williams, who plays Gregory Eddie, says with a laugh. "I was like, 'More or less… sure." Working with real kids, as opposed to child actors, he says, "adds a certain something to this show that you just can't get anywhere else, because they're not hyper-professional. They do a very good job, but they're not trying to chart out their careers immediately. We get a lot of really fun energy here. They're just as responsive in the scenes as we are, and as an actor, that stops it from getting stale."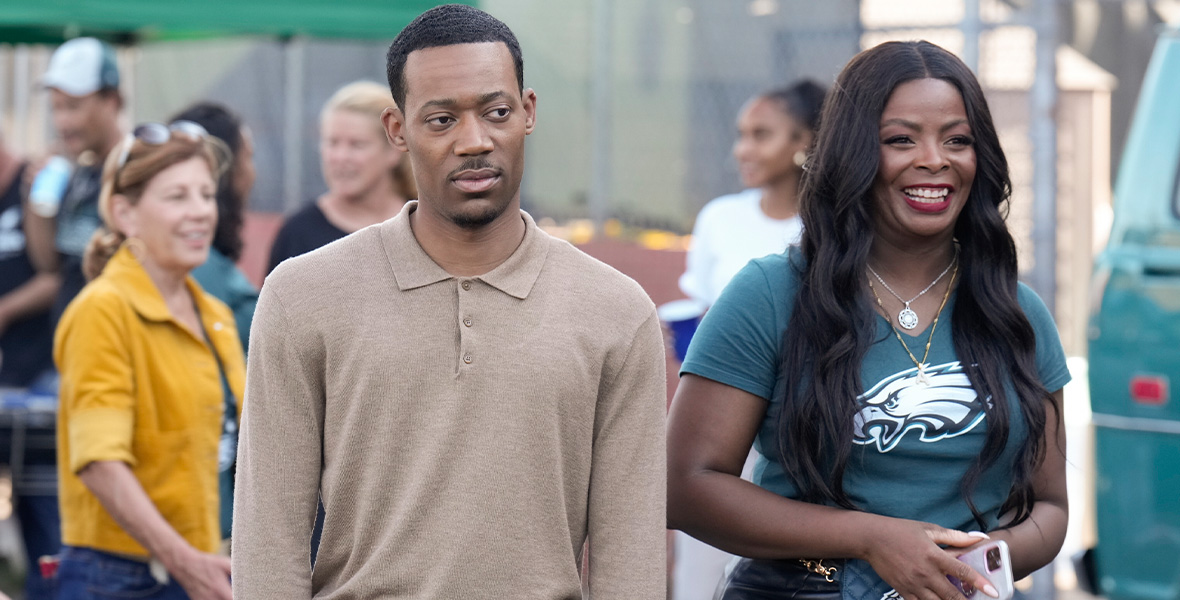 It's not just the scene-stealing kids who are keeping the actors engaged, as Brunson and her team of writers will be producing nearly double the amount of episodes they did in Season 1. "The first season was much easier to do, because we got to film, edit, and write the majority of the season before it even went to air," Brunson says. "This year, we'll be in a different situation. We'll still be filming and still be writing when the show starts airing… I want to make sure we have things for people to tune into and be excited about each week. That's just harder to do with 22 [episodes]. With 13, I knew I could put something in there that would make people show up in this ever-changing, binge-worthy climate. This is not something people will be able to binge immediately, so I just want to make sure they will be back with us every week that we're on the air."
New episodes of Abbott Elementary stream next day on Hulu.