By Analise Warner
Go to infinity and beyond with Stoney Clover Lane's new Disney and Pixar's Toy Story Collection! This toy-riffic collection brings an iconic movie to life through the lens of everyday essential travel and lifestyle accessories. You'll have a friend in Stoney Clover Lane's sleek style and classic characters! Explore a new world for Andy's favorite toys with prints, patches, pouches and more inspired by Disney and Pixar's Toy Story. Shop the new collection here!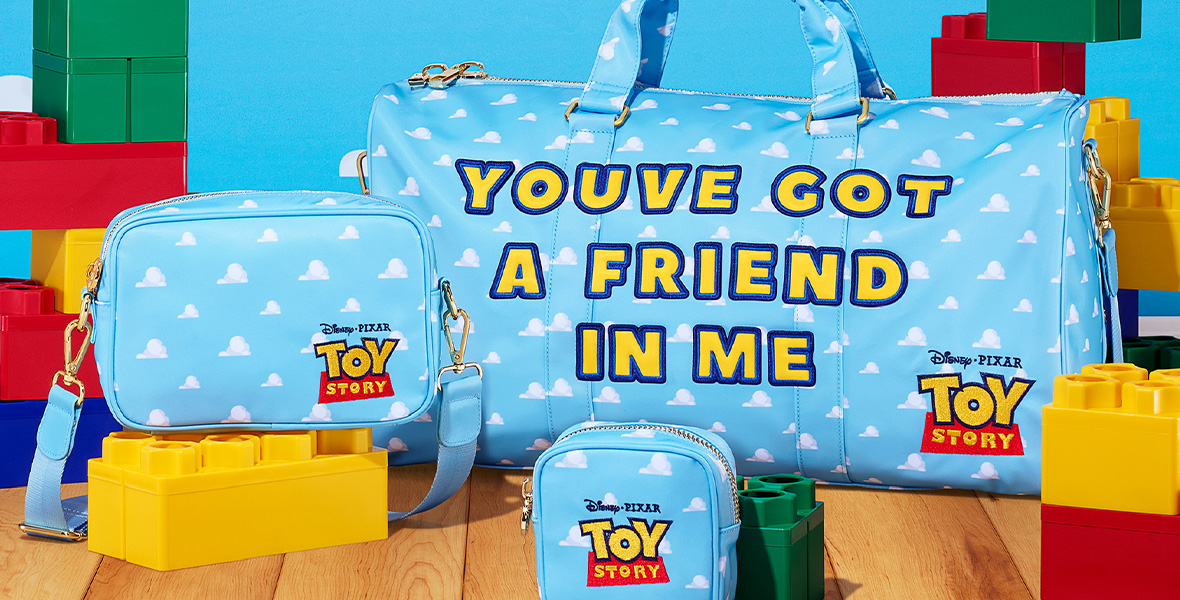 Classic Duffle Bag
An easy choice for a weekender bag, our duffle comfortably holds all of your getaway essentials—like packing cubes, a sweatshirt and pouches—while still fitting under the seat in most airplanes. Features embroidered details from Disney and Pixar's Toy Story.
Camera Bag
This versatile handbag is sleek and stylish, while still having plenty of room for all of your essentials. Features embroidered details from Disney and Pixar's Toy Story.
Mini Pouch
Don't be fooled by its little size! Our Mini Pouch is tiny but mighty and holds your smaller daily essentials with ease. Features embroidered details from Disney and Pixar's Toy Story.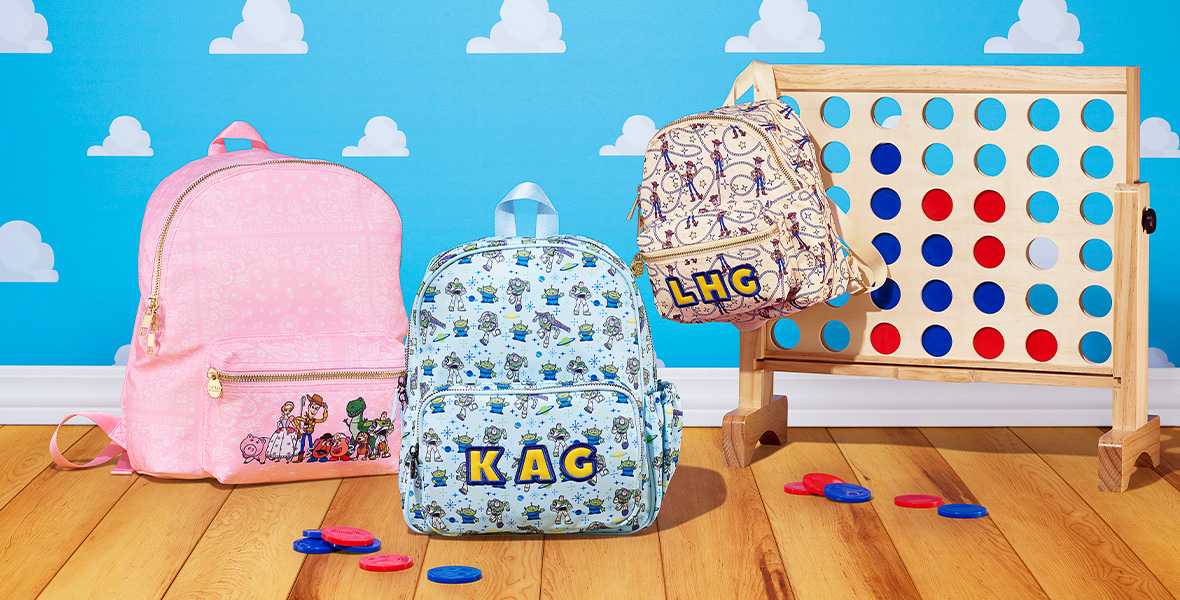 Classic Backpack
With plenty of room for a laptop and all of your day's essentials, our Classic Backpack is as convenient as it is chic. Use it as your work bag and fill it with commuting must-haves or bring it along on a day trip to hold snacks, chargers, and a sweatshirt!
Mini Backpack
Designed for kids (but worn by adults too), the Mini Backpack is a must-have for heading to school or for trips near and far! Fill it with school supplies or a change of clothes or shoes. Don't miss the super-helpful water bottle holder on the side.
Micro Backpack
Our smallest backpack silhouette, this style is designed to be worn by adults. Bring your smallest essentials wherever you're headed with a Micro Backpack.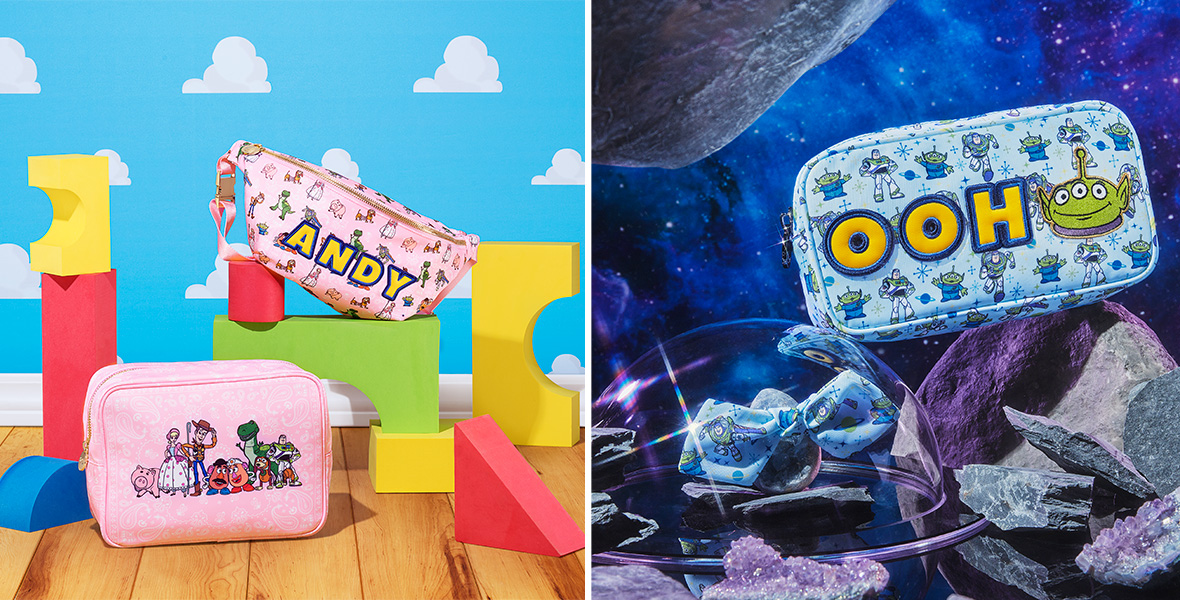 Large Pouch
Whether you use it to store hair tools and accessories, first aid, meds, or even more pouches, the Large Pouch is an absolute must-have for staying organized. It's as helpful for packing and travel as it is for keeping a tidy closet.
Small Pouch
The classic-of-all-classic Stoney Clover Lane items, a Small Pouch is our most versatile piece—its uses range from makeup case to snack carrier to tech charger bag to receipt organizer. It comfortably fits a little bit of everything.
Classic Scrunchie
Make it a statement hairstyle or an arm party with our Classic Scrunchie. This go-to Stoney Clover Lane style features a bow for a little extra sophistication.
Jumbo Fanny Pack
This hands-free accessory is as fashion forward as it is convenient. Our Jumbo Fanny Pack has plenty of room for any of your daily essentials, from a wallet & cell phone to snacks & a water bottle.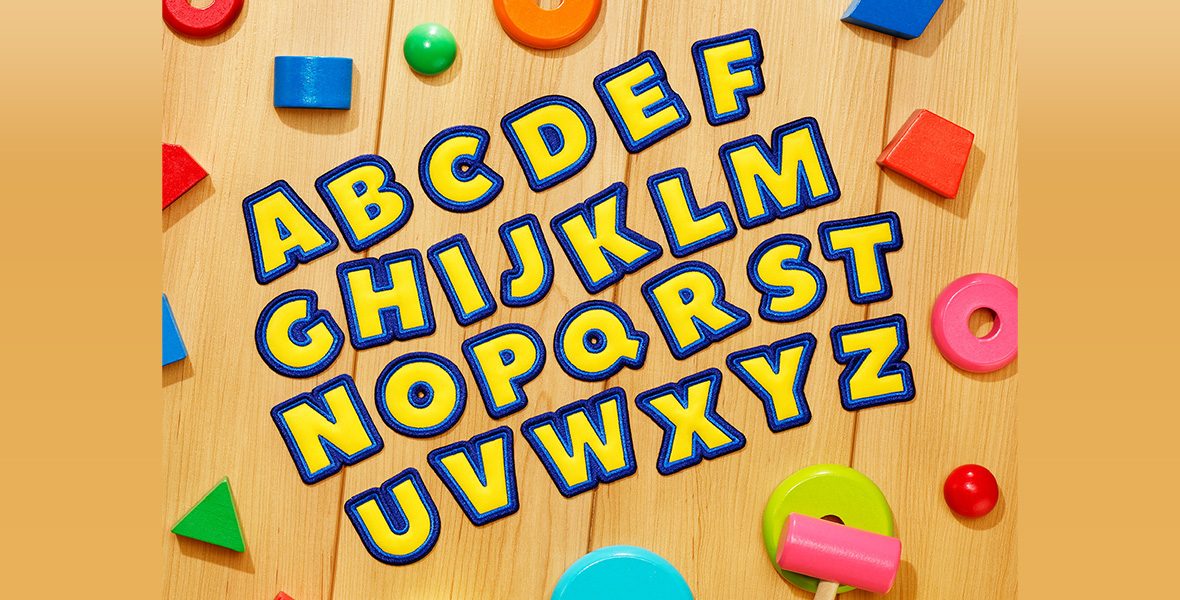 Disney and Pixar's Toy Story Letter Patches
Our unique Disney and Pixar's Toy Story Letter Patches allow you to customize anything and everything in a font as iconic as the film!