By Jessica Benda
Peter Pan has whisked audiences through the nursery window before, but they'll meet his newest incarnation in the upcoming Disney+ event movie, Peter Pan & Wendy.
The reimagined live-action tale follows 13-year-old Wendy, who declares she doesn't want to leave home nor become an adult. When Peter Pan hears her plea, he ushers her and her brothers off to the magical world of Never Land. Thus begins a swashbuckling new adventure, which debuts on the streaming service on Friday, April 28.
While the story of Wendy and Peter Pan has persisted since J. M. Barrie's enchanting 1904 stage play, we've yet to meet these particular versions of his characters... Find out a bit more about them below!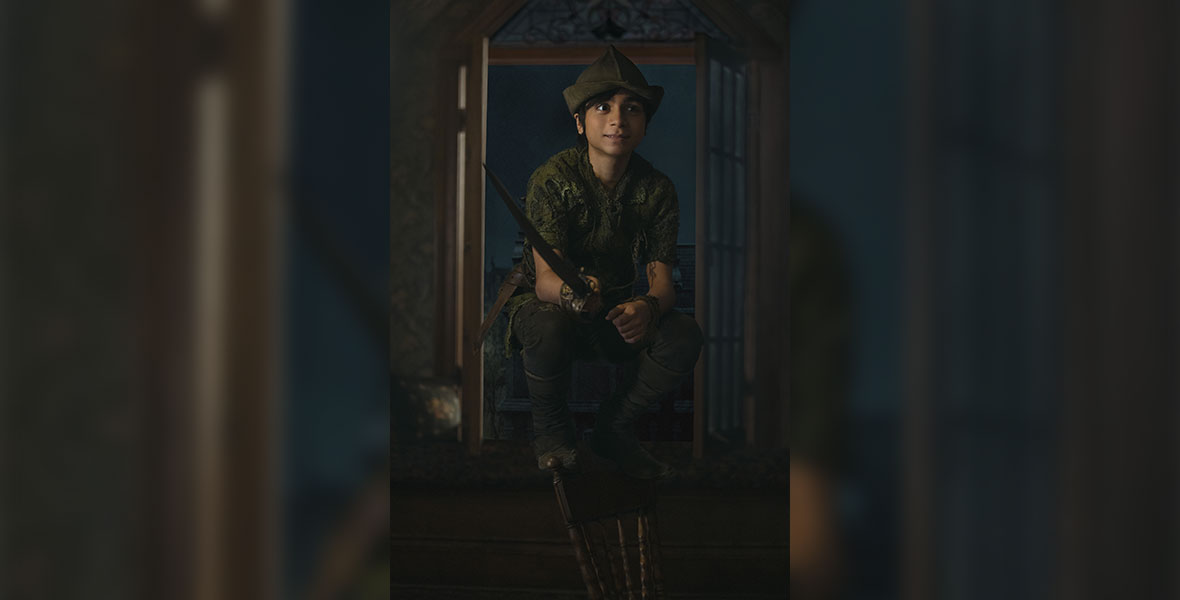 Peter Pan (Alexander Molony)
The boy who doesn't want to grow up is just as childish as in past renditions, but he's a bit more carefree. Peter is constantly looking for new friends to join him on his adventures, so he jumps at the opportunity to explore with Wendy. While he may seem lighthearted, he's incredibly serious about not growing up. His physical body may stay young, but Peter might find that he needs to do some maturing internally.
"Peter has learned that he can't do everything by himself and that he needs his friends," says co-screenwriter/executive producer Tony Halbrooks. "He's gone from 'I'm the kid who doesn't need anybody' to the kid who says, 'I need people and Tinker Bell is important to me. Wendy and all the Lost Boys are important to me. And if you guys want to go home, you're my friends, I'll help you go home and grow.'"
Wendy Darling (Ever Anderson)
Fierce, passionate, and outspoken, growing up is the last thing Wendy Darling wants. While Peter Pan is often the titular character, Wendy is this story's lead. Her plea to remain a child is the catalyst for their epic adventure. "Wendy, more often than not, is the one who drives the action, she's the one who solves problems. Peter is a lot of fun, but he's also someone who gets our heroes into trouble just as much as he gets them out of trouble," says executive producer Adam Borba.
"In essence, Peter Pan has always been Wendy's story," adds producer Jim Whitaker. "It's just that this version finally brings her story to the forefront. It is more focused on who and what Peter Pan is through Wendy's eyes."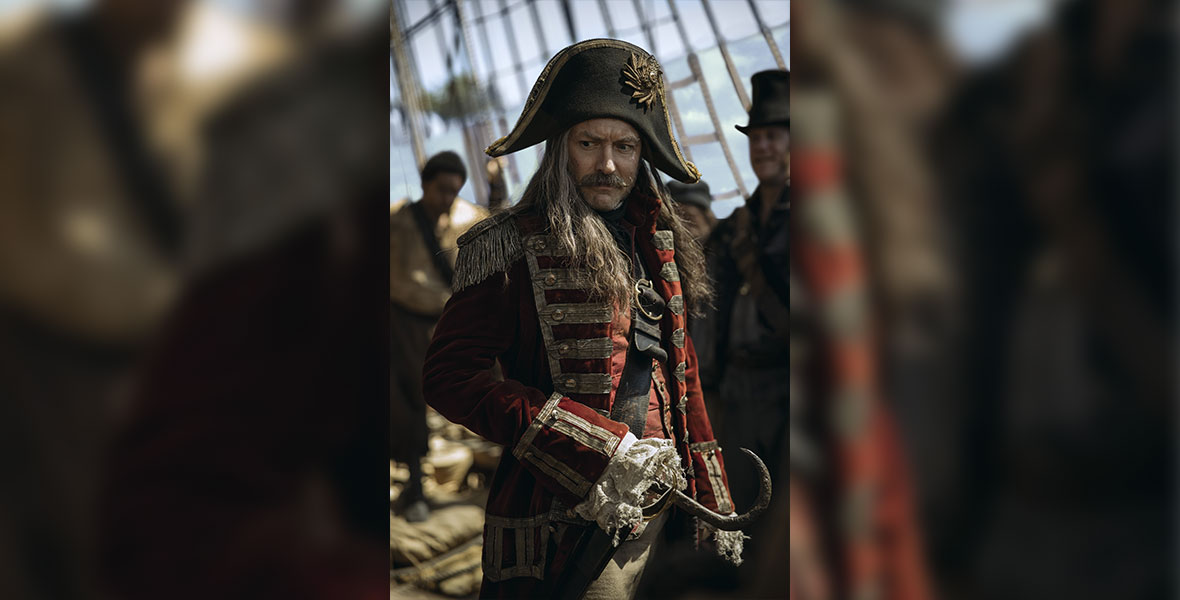 Captain Hook (Jude Law)
Terrifying as ever, Captain Hook sails the water of Never Land, dodging a certain crocodile and always up to fight his sworn enemy: Peter Pan. He and Peter are two sides of the same coin, locked into a deep feud since they journeyed to Never Land together as kids. While he's still the fierce pirate of legend, Hook might just have a hurt child within—and it's something the film also explores. But like all nuanced villains, Hook sees himself as the hero. More than that, he believes he's been wronged—and he might be right about that.
"It was very much at the heart of what made this Hook interesting and desirable to play," says Law of Hook's backstory. "It explains their rivalry and why Hook and the pirates are sort of stuck in Never Land. It also just gives good background and good insight into his personality. And for me as an actor, it gave me a lot more to play with than just a one-sided bad guy who hates everyone."
John Darling (Joshua Pickering)
Ten-year-old John Darling begs to join his older sister Wendy on her journey to Never Land. Clad in a white nightshirt with his father's hat and umbrella in hand, he is the most cautious of the Darling children. "John is very protective of his sister and little brother," says Pickering. "His instincts are telling him that maybe this isn't such a good idea, that maybe Peter Pan can't be trusted."
Michael Darling (Jacobi Jupe)
At just 8 years old, Michael is enamored by the thought of Never Land. The youngest of the Darling children is eager to embark on his first big adventure—though only while clutching his teddy, Mr. Bear!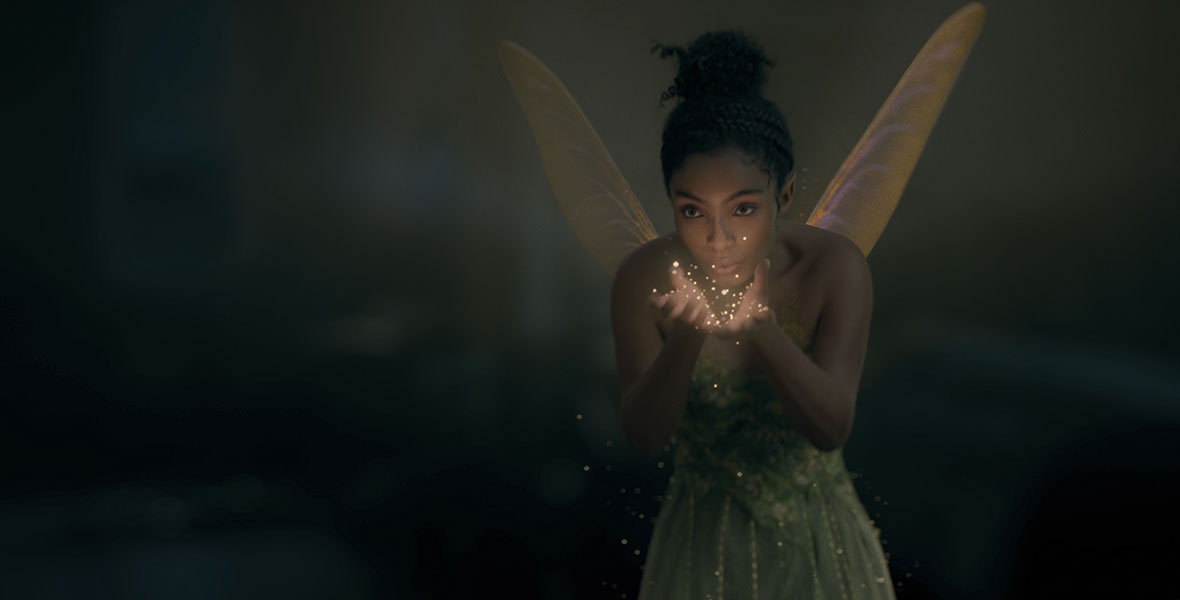 Tinker Bell (Yara Shahidi)
The famous fairy is much more than Peter Pan's sidekick—and she proves it in Peter Pan & Wendy. Tinker Bell speaks in a fairy language only Peter can understand, and she's careful with her magic fairy dust that allows others to fly.
"I appreciated that (director David Lowery) wanted to maintain the classic fairytale elements but update it so that all the characters get the representation they deserve," says Shahidi. "It was so fun to take on Tinker Bell. I think once I got through the nerves of taking on such an iconic character, we had the best time."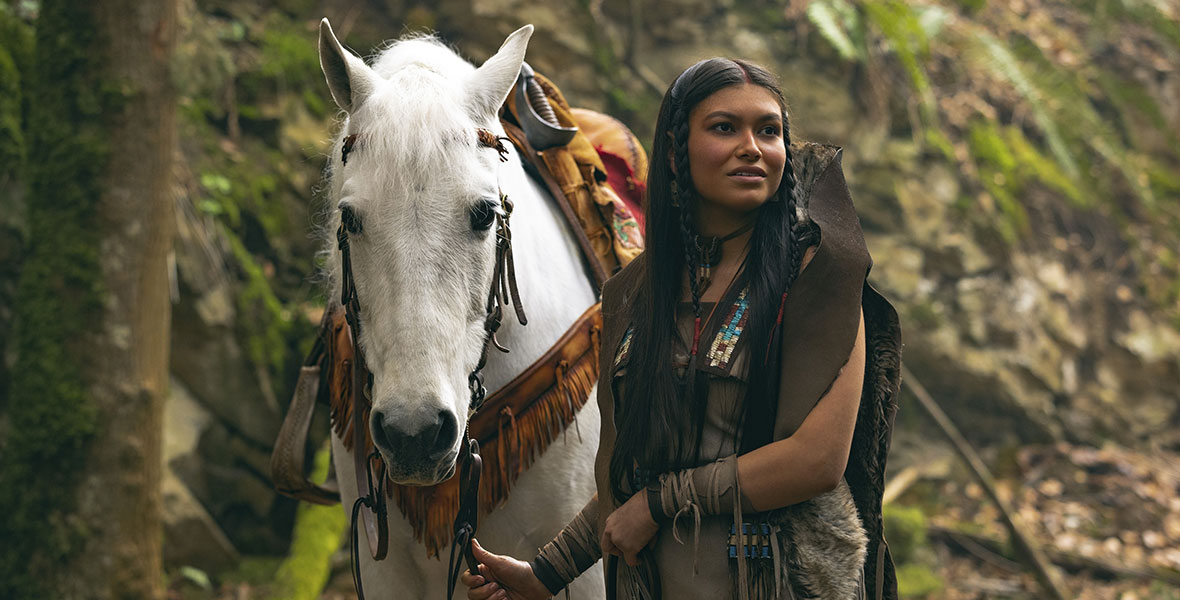 Tiger Lily (Alyssa Wapanatâhk)
Amid the chaos of Peter Pan, Hook, and the Lost Boys, Tiger Lily is a warrior who's calm, collected, and mature. Not only is Tiger Lily a guiding star for Wendy throughout the story, but she also has a cherished familial relationship with Peter Pan. As his honorary older sister, she and Peter have been looking out for each other for years, and she comes to his rescue when he needs it.
"Tiger Lily is a strong and powerful woman who takes matters into her own hands," explains Wapanatâhk (Bigstone Cree Nation). "She's a fearless warrior whenever she needs to be. She can overcome anything. And she's portrayed in a good way. She's portrayed the way she should be, and that means everything to me."
Mr. Darling (Alan Tudyk)
Shrewd and single-minded, Mr. Darling believes in a no-nonsense approach when it comes to raising his children, which Wendy often feels the brunt of. Mr. Darling feels Wendy is too old to be playing with her younger brothers and should focus on becoming a proper and poised young woman.
Mrs. Darling (Molly Parker)
Like her husband, Mrs. Darling wants what is best for her children, albeit with a kinder approach. A loving wife and mother, she encourages Wendy to be more responsible and a better role model to her younger brothers. While she empathizes with her daughter's qualms about leaving home, she believes it's the right place for her.
Smee (Jim Gaffigan)
Smee, Captain Hook's trusted first mate, can always be counted on for a cup of tea. Though he's somewhat of a father figure to Hook, he's still clueless—prodding the creatives to question why Hook kept him as his second-in-command. "We created a backstory for them, whereby he saved him as a lad, and that's why they ended up in this partnership," says Gaffigan. "Hook is this petulant teenager, and Smee is the parent trying to dampen Hook's enthusiasm for fighting Pan."