By Andie Hagemann
Based on the best-selling novel in verse by Kwame Alexander, the new Disney+ Original series The Crossover introduces Josh "Filthy" (Jalyn Hall) and Jordan "J.B." Bell (Amir O'Neil)—twin middle school basketball phenoms who eat, sleep, and breathe basketball.
Filthy is a laser-focused athlete, determined to be the next LeBron James, while J.B. is content to dutifully go along for the ride. But as J.B.'s interest in basketball wanes, the brothers' tight-knit bond is put in jeopardy.
Through his lyrical poetry, an adult version of Filthy (voiced by Daveed Diggs) narrates the story of their coming-of-age, on and off the court, as their father, Chuck (Derek Luke), adjusts to life after professional basketball and their mother, Dr. Crystal Bell (Sabrina Revelle), finally pursues lifelong dreams of her own. As the brothers navigate life's growing pains, they make the startling discovery that there might be more to life than basketball.
"The Crossover is about resilience," Alexander says. "It's about these kids being told 'no' after having been told 'yes' all their life."
Alexander, who serves as co-showrunner and executive producer, wrote the novel in verse 12 years ago. However, it took nearly six years and 22 rejections before a publisher recognized his book's potential impact with young people. "My journey with this book is really a metaphor for this television series and where we are trying to go," he says. "I heard nos everywhere, and in my head, I said, 'This is a good book, Kwame; you've got to believe in it; you've got to say yes to yourself.'"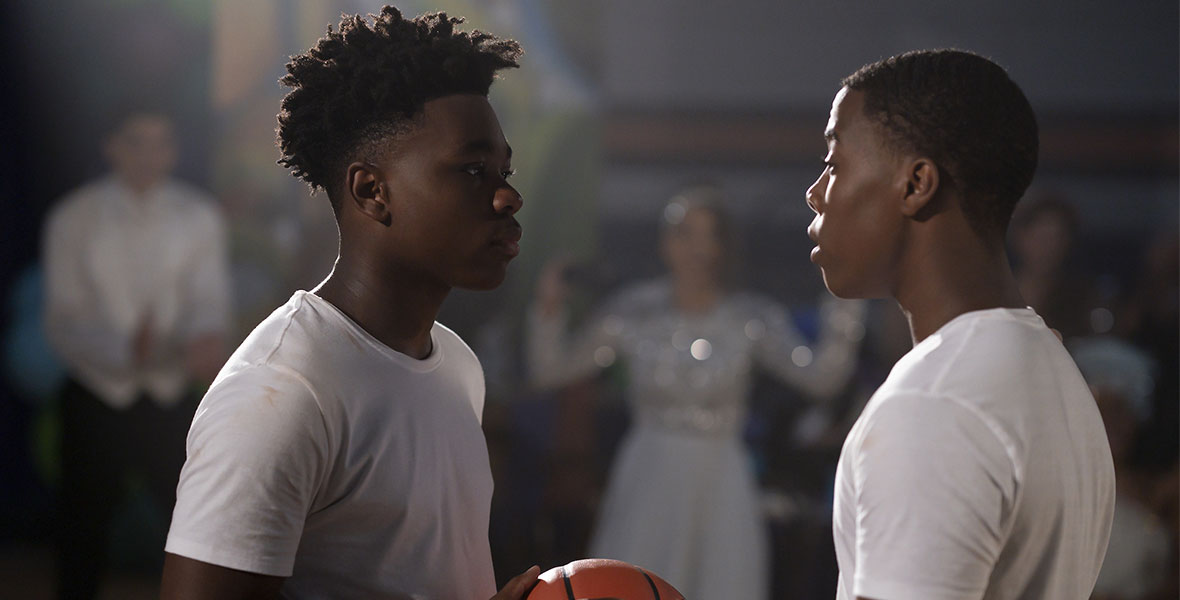 Adapting The Crossover for the screen challenged co-showrunners and executive producers Damani Johnson and Kimberly A. Harrison to channel their "inner Kwame" and seamlessly weave Alexander's poetry into the series. "It was a learning experience for all of us," Harrison recalls. "There's a special rhythm to The Crossover that comes straight from the poetry. It's the special sauce for the show."
Because poetry is a big component of the story, the series' creatives knew the voice of adult Filthy would require both gravitas and a sense of playfulness. So, when it was time to cast the role, there was only one man who met the criteria: Diggs. "Daveed has one of the best voices that you'll ever hear, and one of the best cadences," Johnson says. "Every time you hear his voice, it brings a smile to your face. We would make him do extra takes sometimes just so we could hear him say it one more time."
The Crossover also highlights the resilience of the Bell family's matriarch, Crystal, who balances being a school principal, wife, and mother, all with grace and strength. Alexander, Johnson, and Harrison wanted the series to reflect their own upbringing and show a "loving family" that audiences aren't used to seeing onscreen.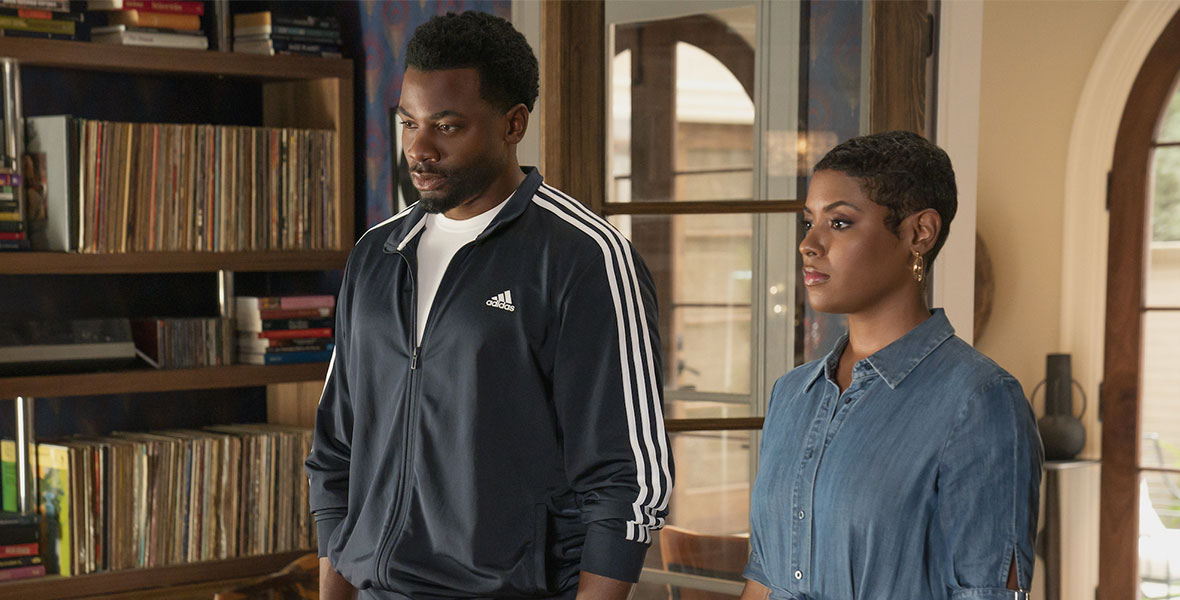 "Generally, the women in our cultures and in our communities are strong," says Alexander. "There's this poem, 'The full potential of a nation cannot be realized unless the full potential of its women is realized / Only fools limit their women.'"
Adds Harrison, "I also think being able to see all the different types of hats that Crystal wears and how she's able to put out these fires or be in the stands to root on J.B. and Filthy gives the audience the kids' perspective to see what parents go through in a day."
When Harrison screened the series early for her kids, they too recognized the many hats she wears daily in addition to being their mom. "They said, 'Mom, you do the same type of thing that kind of Crystal does. I didn't realize that you went from work to the basketball game,'" she recalls.
The Crossover also stars Deja Monique Cruz as Maya, the Bell brothers' best friend, who is not so secretly in love with Filthy; Trevor Raine Bush as Vondie, the brothers' teammate and best friend; and Skyla I'Lece as Alexis, a childhood friend who recently returned to town and catches the eye of both Bell brothers. Phylicia Rashad guest stars as the boys' grandmother and Chuck's mom, Barbara, who is a fountain of love and wisdom.
All episodes stream exclusively on Disney+ beginning Wednesday, April 5.