By Andie Hagemann
Alaska is known as "The Last Frontier," and in ABC's new drama series Alaska Daily, it's also considered a last chance.
Two-time Academy Award®-winning actress Hilary Swank stars as Eileen Fitzgerald, a veteran journalist who is on a journey of professional and personal redemption. After the dynamo's fall from grace, she escapes New York City in favor of Anchorage, Alaska—in the unlikeliest of career moves—to join a daily metro newspaper where she investigates an oft overlooked crisis: missing and murdered Indigenous women.
Upon reading Kyle Hopkins' reporting on the subject matter in the Anchorage Daily News and ProPublica, Alaska Daily creator and executive producer Tom McCarthy was convinced to set the series in Anchorage and examine the important topic on mainstream TV. "It hasn't received nearly enough attention," says McCarthy. "Maybe with the show, we could make something that was not only compelling, but raised some interesting questions and started the conversation with the 'Lower 48'—as the Alaskans like to refer to us—on this topic."
Adds Swank, "After reading the pilot, Tom told me about this article, 'Lawless,' and I was all consumed; it is material that matters. [Alaska Daily] seemed like a great opportunity to be able to really dig deep into those stories, characters, and all the journalists and their backgrounds."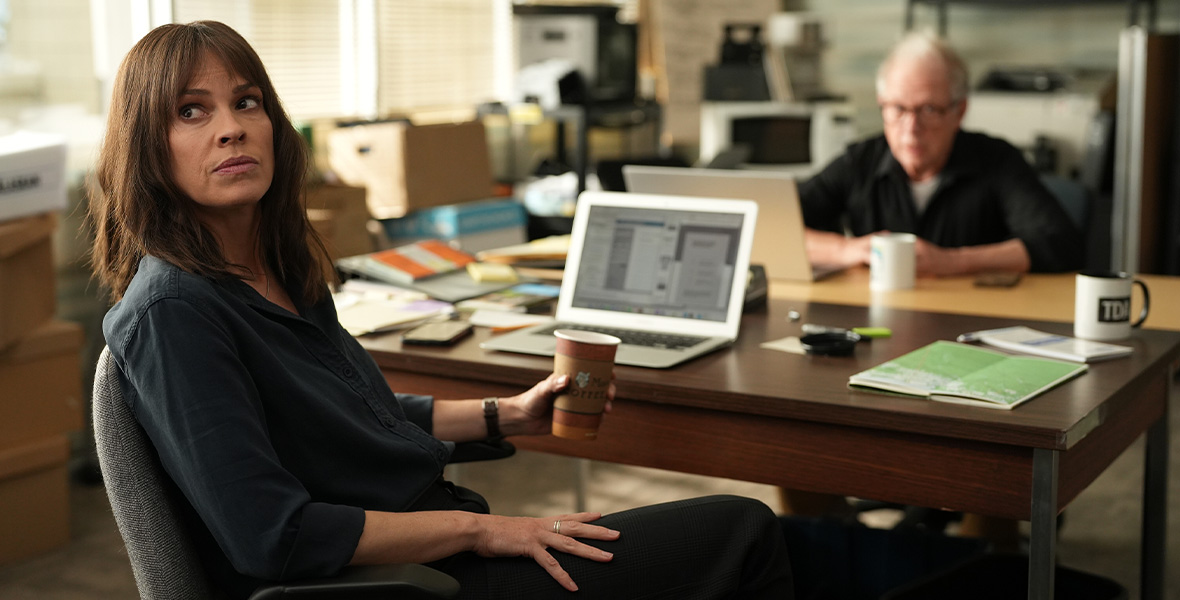 In addition to Swank, Alaska Daily also stars Jeff Perry as Stanley Cornik, Matt Malloy as Bob Young, Meredith Holzman as Claire Muncy, Grace Dove as Rosalind "Roz" Friendly, Pablo Castelblanco as Gabriel Tovar, Ami Park as Yuna Park, and Craig Frank as Austin Teague.
When creating the series, McCarthy looked to the Anchorage Daily News for inspiration, visiting the newsroom several times. Those visits inspired him to create a fictional newsroom and characters that were as diverse and representative of the region they're covering.
"I have a tremendous respect for David Hulen, the editor, and the entire staff there," says McCarthy. "They're top‑rate people and reporters, so we draw on that when we can. [Their] newsroom did have a lot of fantastic women reporters—actually, most of them. I thought that was interesting, so I included that our show."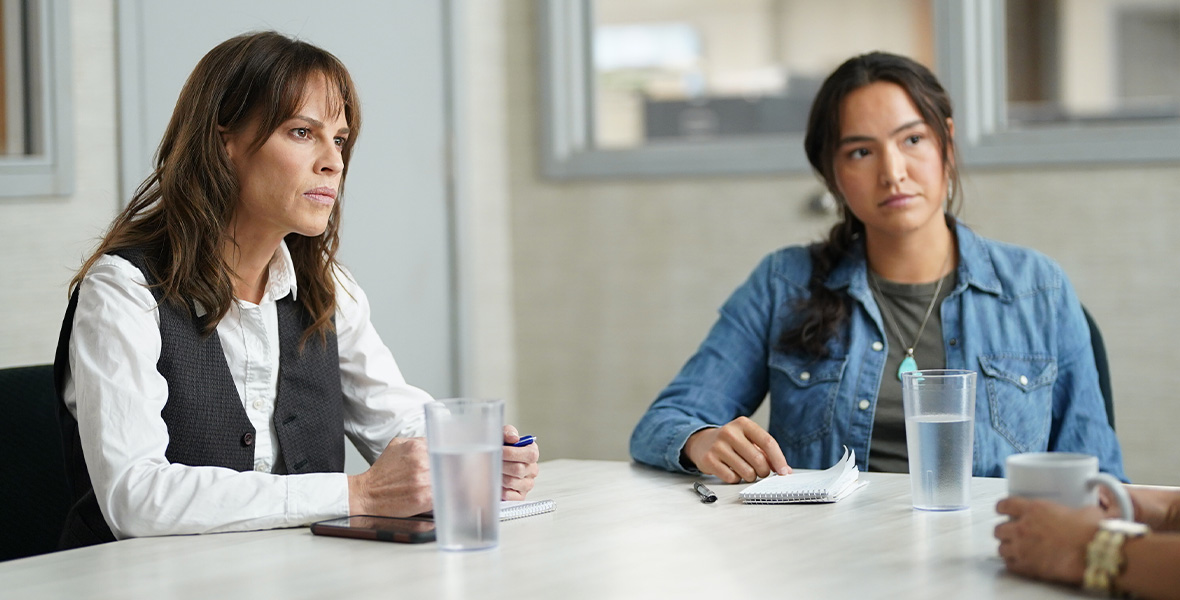 Immediately after arriving in Anchorage, Eileen sinks her teeth into her first story for The Daily Alaskan. However, the complexities of the case prompt Stanley to pair up Eileen and Roz to investigate the story together as a duo—much to Eileen's chagrin. "They both go at it very differently, and their strengths complement one another," says Swank. "But in the beginning, they definitely butt heads. It takes both of their strengths to get the job done. As the show goes on, we'll have a better understanding why Stanley teamed them up."
Dove shares, "For [my character Roz], who is an Alaskan native, there's a lot of distrust [when Eileen arrives] because we have been dealing with the Missing and Murdered Indigenous Women and Two‑Spirit situation for a long time—this is not new. We see a lot of people come in and bring up these stories for the attention, but not actually put in the work to support Indigenous peoples."
For Dove, who grew up in British Columbia near the Highway of Tears, Alaska Daily brings to light an issue that isn't limited to Indigenous persons residing in Alaska. "We have been facing this for a very long time, so to see this go on to network television, it's incredible," Dove says. "I think that a lot of people are going to be curious, open, and see it from a different lens."
Alaska Daily premieres Thursday, October 6, at 10:01 p.m. ET/PT on ABC and will become available to stream the following day on Hulu. New episodes will debut weekly on Thursdays.