Disney Speedstorm, the hero-based racing game featuring some of your favorite Disney and Pixar characters, is available to play today on PC and console in Early Access! Purchase a Founder's Pack to be one of the first to hit the tracks with exciting exclusives.
And, as a special treat just for D23 members, we are excited to announce that players in Early Access will be able to race as Racer Steamboat Mickey in Disney Speedstorm this summer!
Unlock and collect Disney and Pixar racers, each with their own unique skill, to play in a way that suits your racing style. How will you drift into first place? Will you summon a flock of birds to get a speed boost as Belle, throw a well-timed tantrum as Donald Duck to knock competitors aside, or collect the screams of your opponents to get an acceleration boost as Randall? All is fair play on the tracks.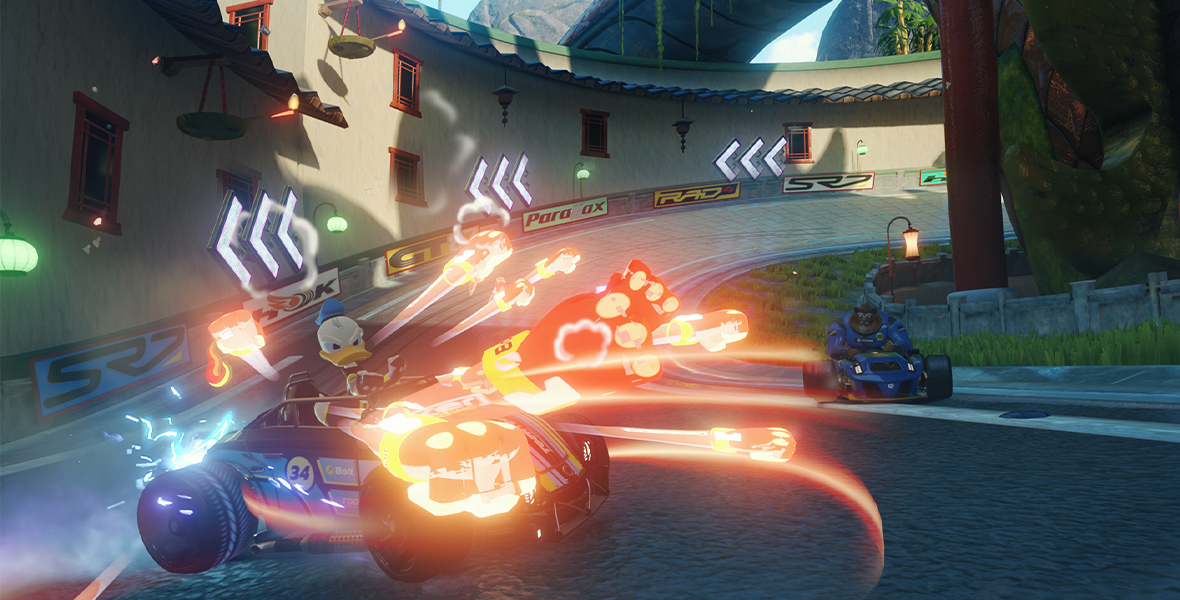 Speaking of racing style – we've got you covered. Customize your karts, racers, and avatar with styles inspired by the iconic characters and their worlds. See below for some scream-worthy racing suit styles for the Monsters, Inc. racers. Fans might just spot a few 'easter eggs' on those suits and badges!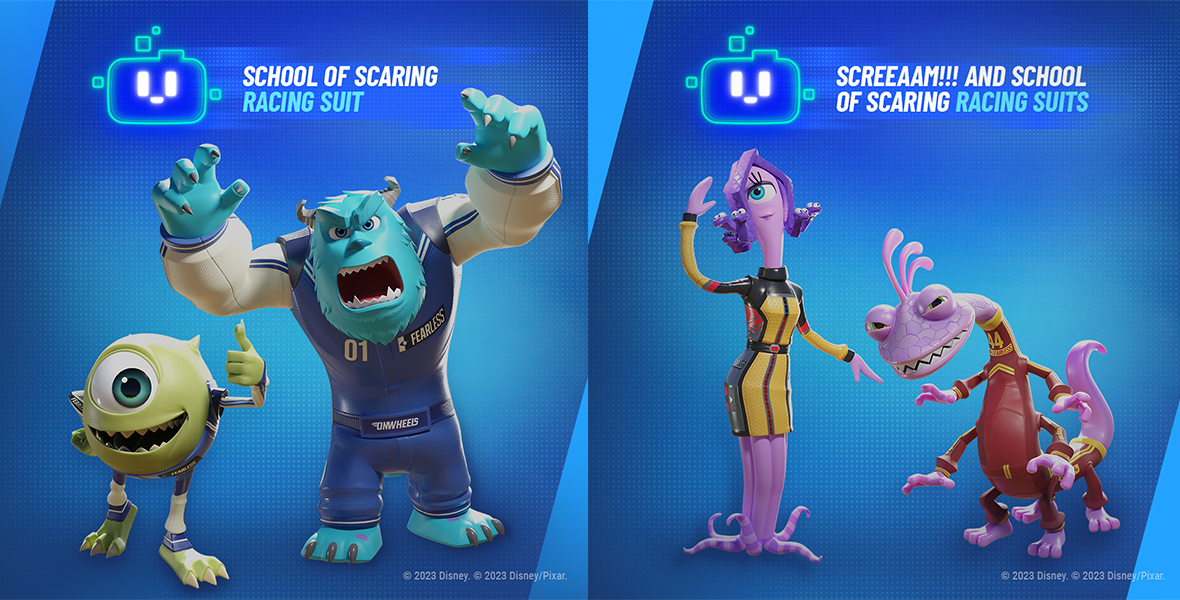 Race your way through heart pounding circuits – riding the rails, sailing over jumps, and speeding your way to victory. Explore themed environments, like "Mount Olympus" inspired by Hercules, or "A Pirate's Life" inspired by Pirates of the Caribbean. Check out the awe-inspiring concept art for these tracks!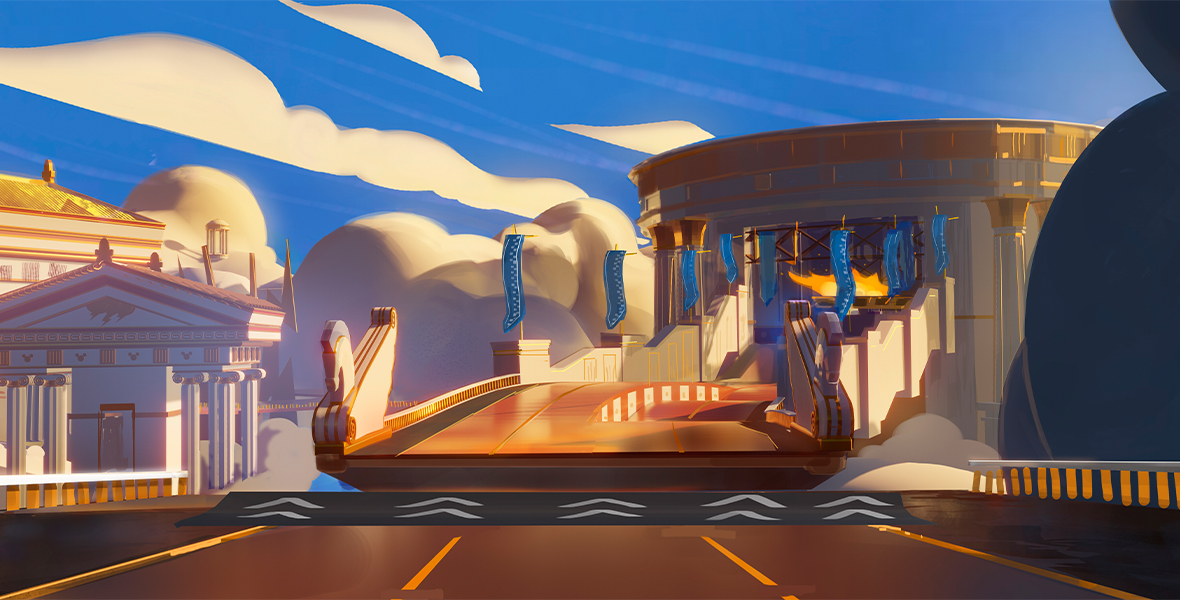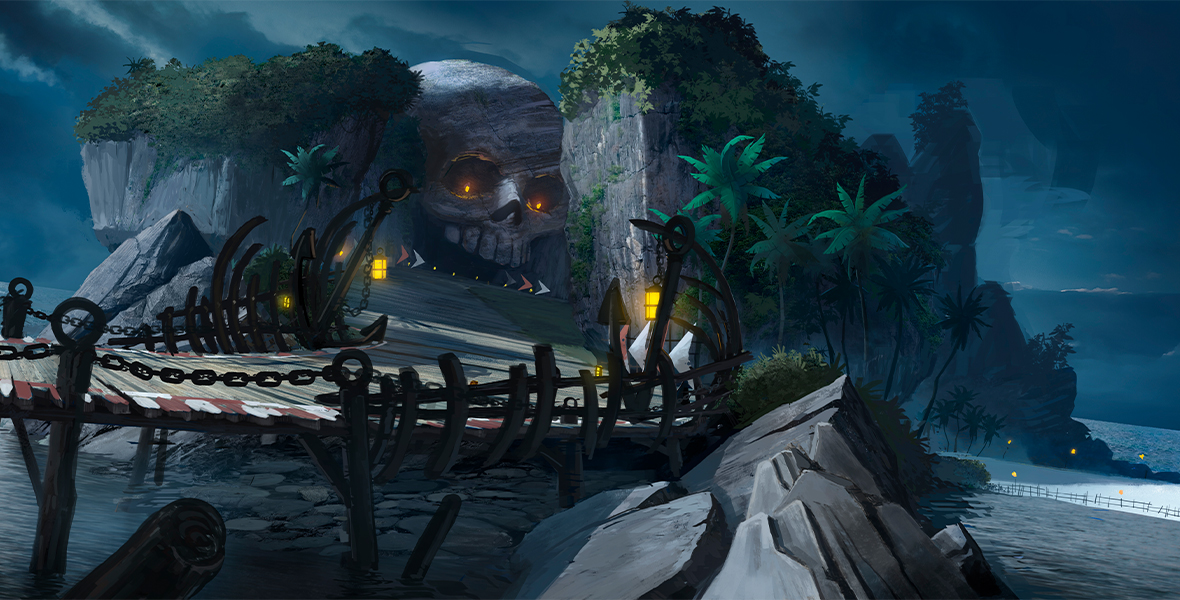 Need even more ways to race? Play with up to three additional friends with local couch co-op or prove your skills on the competitive multiplayer game modes.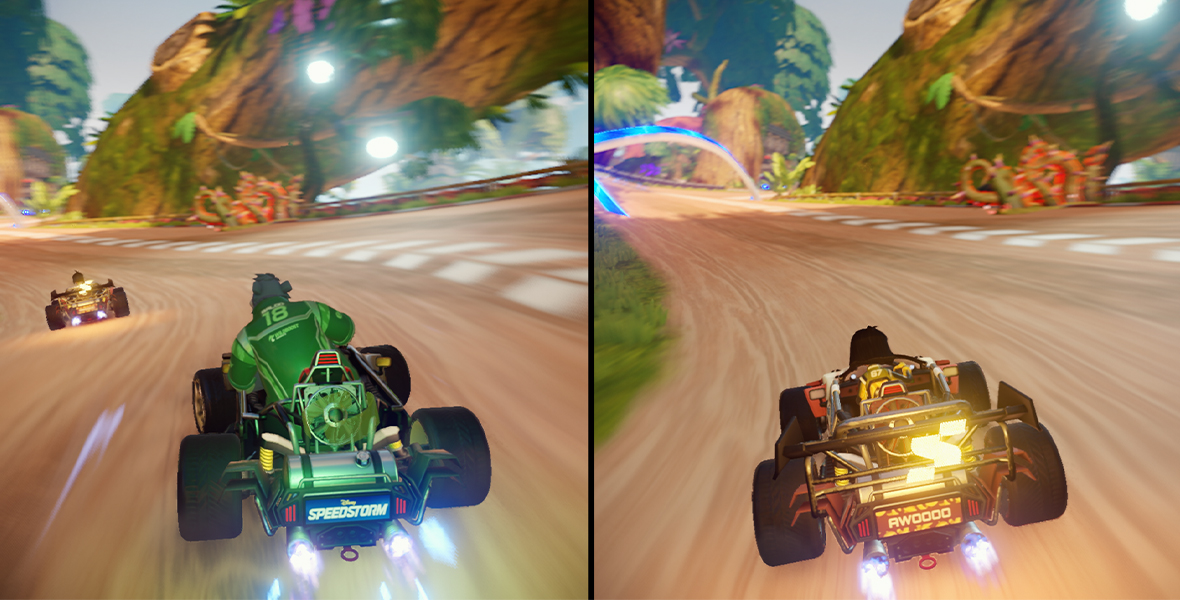 Many more new Disney and Pixar racers, karts, and tracks will unlock regularly with each new racing Season. Who will join the race next? You might have caught a glimpse in the Founder's Pack trailer for upcoming additions – check the link below to check it out!
But enough looking, it's time to get behind the wheel. Choose your Founder's Pack to grab your exclusives, and be one of the first to hit the tracks in Disney Speedstorm today!