By Zach Johnson
Dancing with the Stars had plenty of tricks and treats on "Halloween Night"!
Monday's episode on Disney+ featured judges Len Goodman, Derek Hough, Carrie Ann Inaba, and Bruno Tonioli, as well as host Tyra Banks, wearing spooky costumes that featured everything from fiery red horns to bedazzled bones. Banks and co-host Alfonso Ribeiro began the show by explaining that "Halloween Night" would not only feature individual routines from the remaining couples, but also a team dance round, where the contestants would be split into two groups and compete against each other.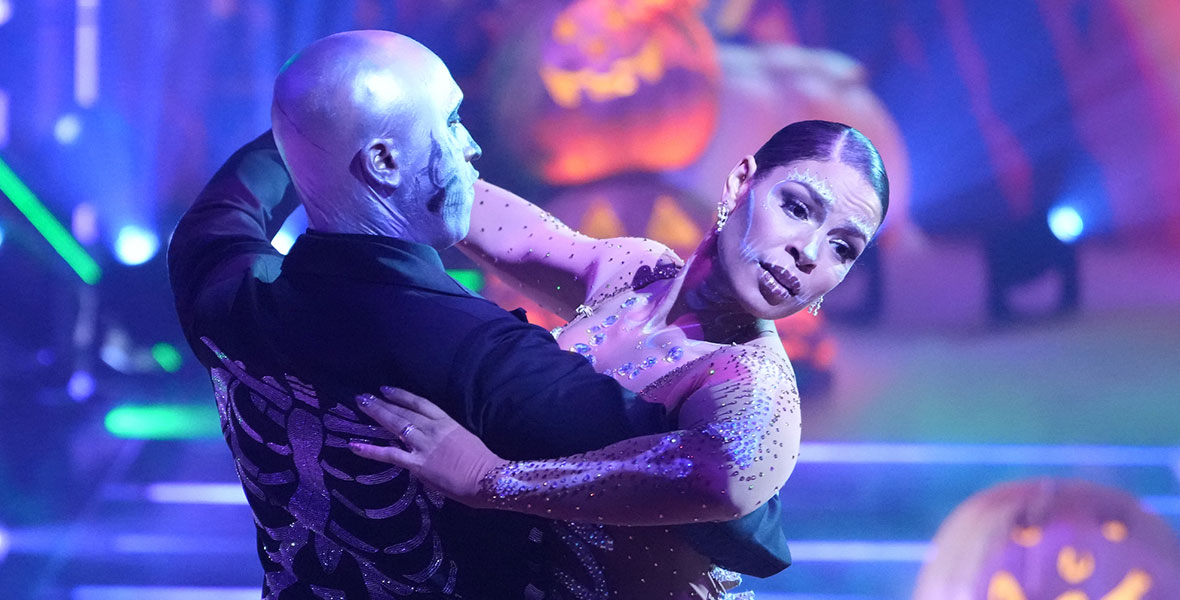 First up were Jordin Sparks and pro Brandon Armstrong, performing a Tango to Ed Ivory and Ken Page's "Oogie Boogie's Song." Goodman deemed it Sparks' "best dance so far," while Hough said she "deserves to be at the top of the pack." Ultimately, the couple received a score of 36/40. "All I wanted was to progress each week," Sparks told D23 on the press line after the show. "We still progressed tonight!"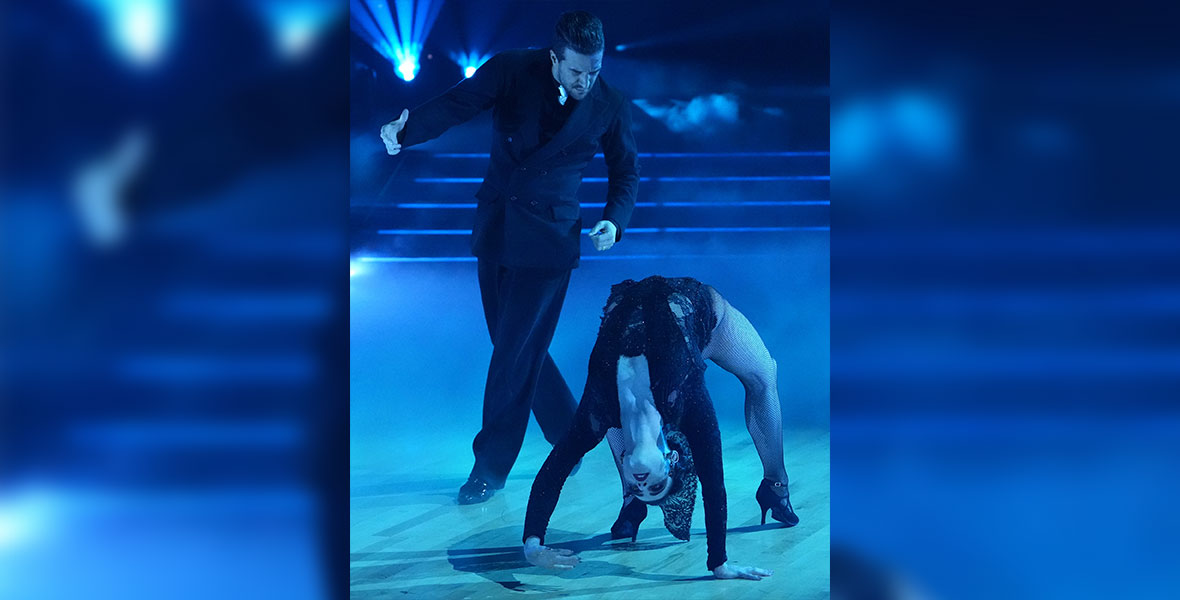 Next up were Charli D'Amelio and pro Mark Ballas, who performed an Argentine Tango to Fabio Hager Sexteto's "Tanguera." Inaba praised the TikTok star, calling her "so incredibly talented," but said she expects more from her: "I want to see that perfection. I've been calling for it." The couple received an impressive score of 39/40.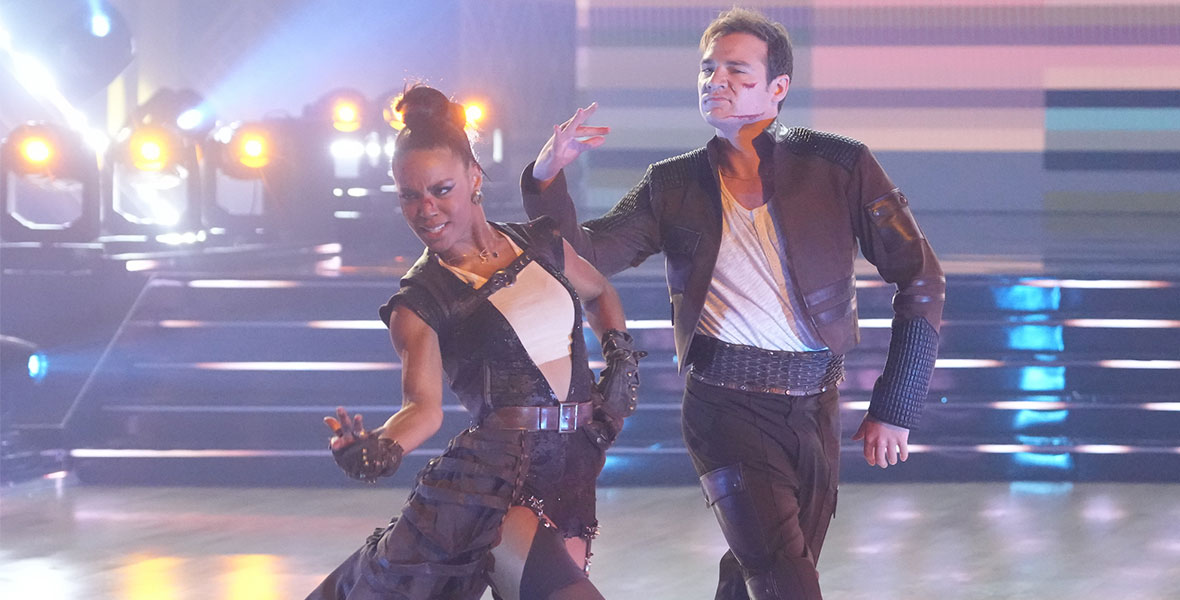 Daniel Durant and pro Britt Stewart then danced a Paso Doble to Billie Eilish's "bury a friend." Tonioli called it a "fantastic" routine, telling Durant, who'd missed a day of rehearsal, "You only missed a fraction of a step." The couple earned a score of 34/40.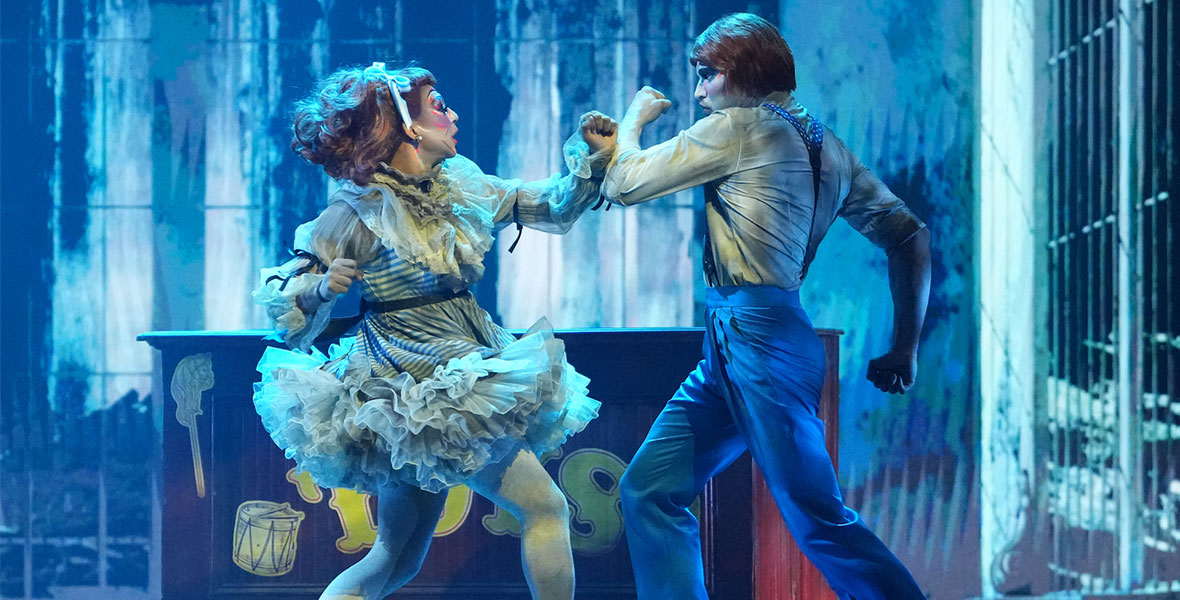 The haunts continued when Shangela and pro Gleb Savchenko performed a Jazz routine to "Look What You Made Me Do" by Taylor Swift. Hough joked he was "gonna have nightmares" after watching them, with Good noting it had "plenty of tricks, plenty of treats." The couple received a perfect score of 40/40—a first for them. "It's amazing to get the love from the judges," Shangela told D23 after the show. "They see we're working hard and we're actually growing. We're giving people at home a reason to cheer for us each week." During her critique, Inaba told Savchenko this was his best choreography to date, which he said was "amazing" feedback. "Carrie Ann knows what she's talking about," the pro dancer said. "I was like, 'Wow!' That really felt incredible."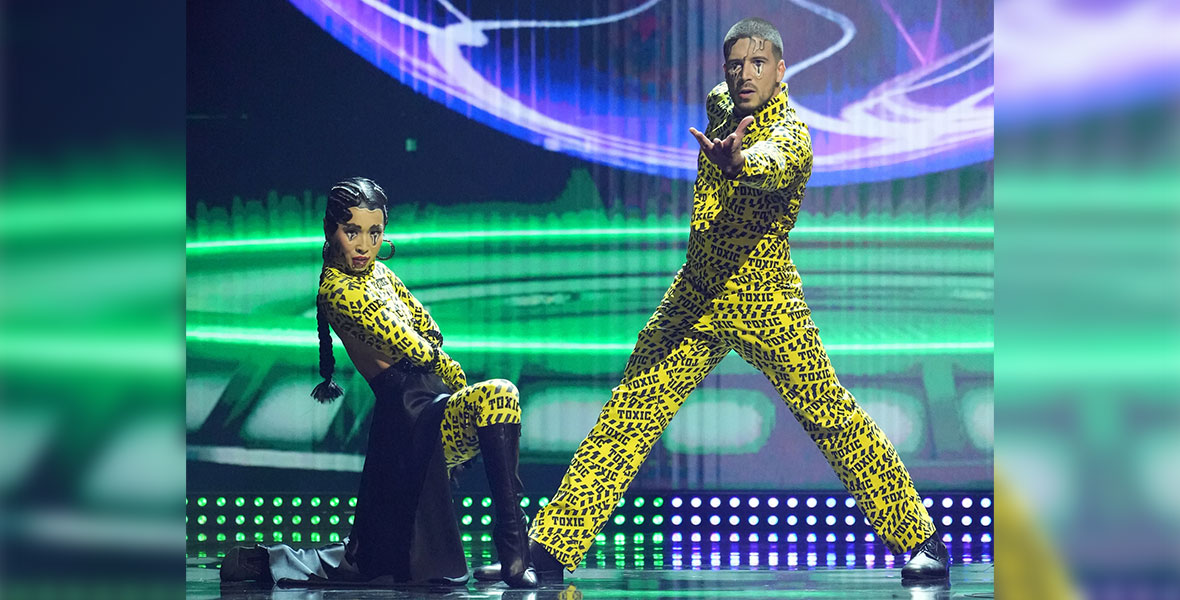 Next, Vinny Guadagnino and pro Koko Iwasaki performed a Paso Doble to "Get Ghost" by Mark Ronson, Passion Pit, and A$AP Ferg. Goodman said it "wasn't all bad," and Inaba with that assessment. She acknowledged Guadagnino's effort but reminded him there is room for improvement. The couple earned a score of 30/40.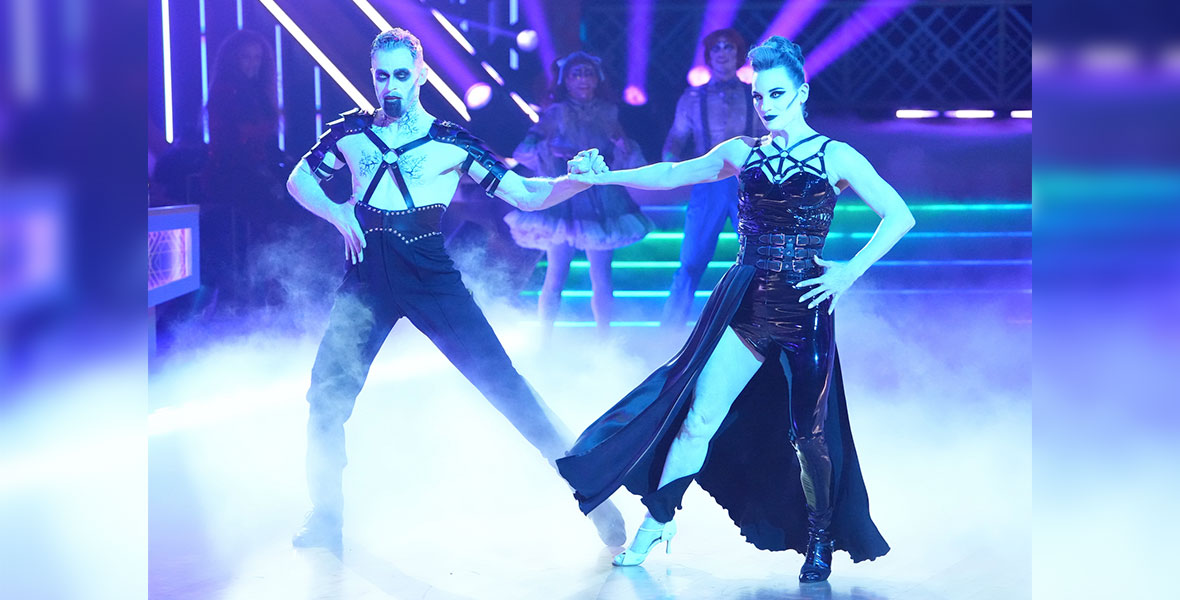 Heidi D'Amelio and pro Artem Chigvintsev performed a Tango to "I WANNA BE YOUR SLAVE" by Måneskin, incorporating an elastic band into their routine—something the Hulu star deemed a big risk. Hough gave the couple a standing ovation, while Tonioli praised the couple's "power, precision, and drive." They earned a total score of 37/40.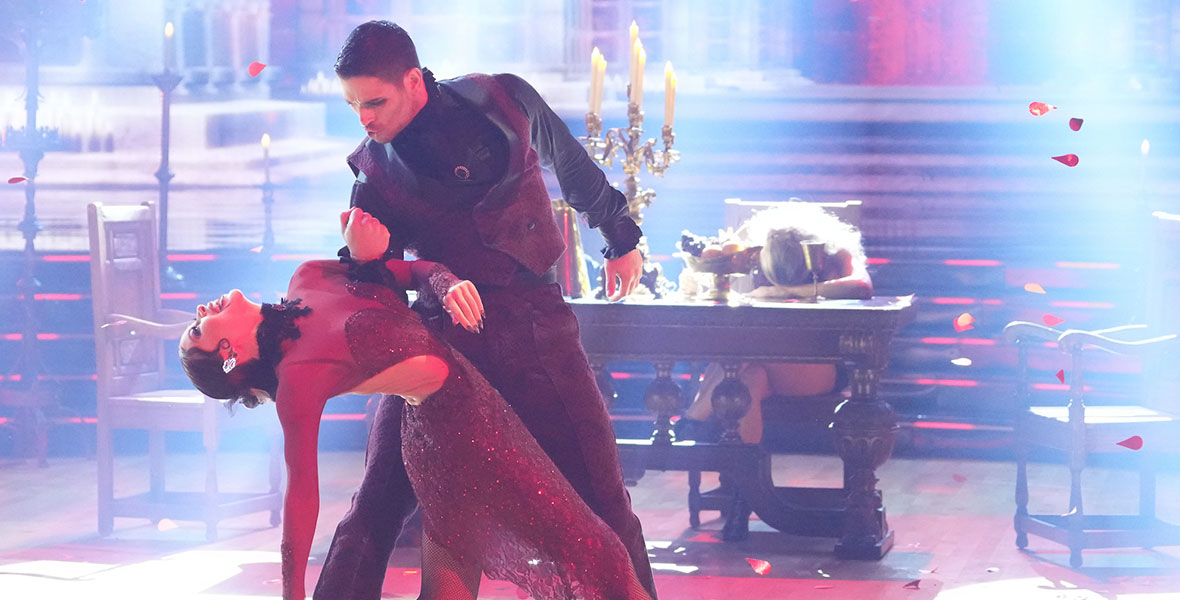 Gabby Windey and pro Alan Bersten—subbing in for pro Val Chmerkovskiy—performed an Argentine Tango to "Shivers" by District 78 and Mikayla Lynn. In a nod to their vampire costumes, Hough called it "bloody brilliant." They received a score of 38/40. "I thought we killed it," Bersten told D23 of dancing with Windey for the first time. Regarding next week's performance, he teased, "Maybe Val's going to come back, maybe not. Who knows?" Windey added, "We have a very fun, vibrant '90s theme up our sleeve, either Alan and I or Val and I. We're going to take it day by day."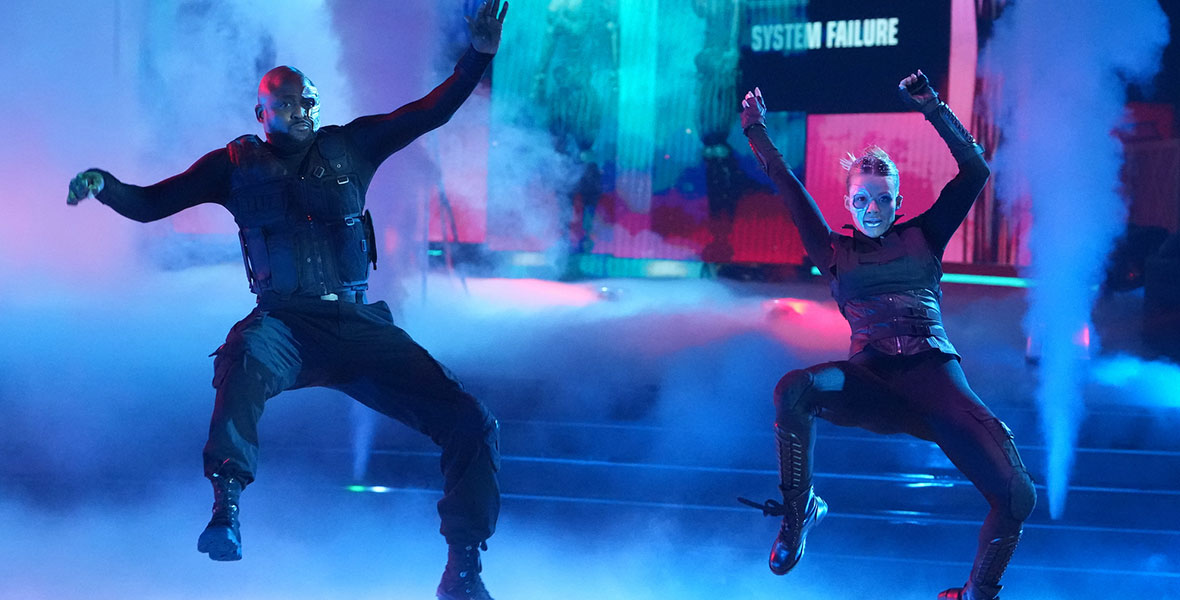 Next, Wayne Brady and pro Witney Carson performed a Contemporary routine to District 78's "Halloween Theme," earning 37/40 points. Hough said Brady's talent is "unparalleled," while Tonioli considered Carson's "clever" choreography "superb."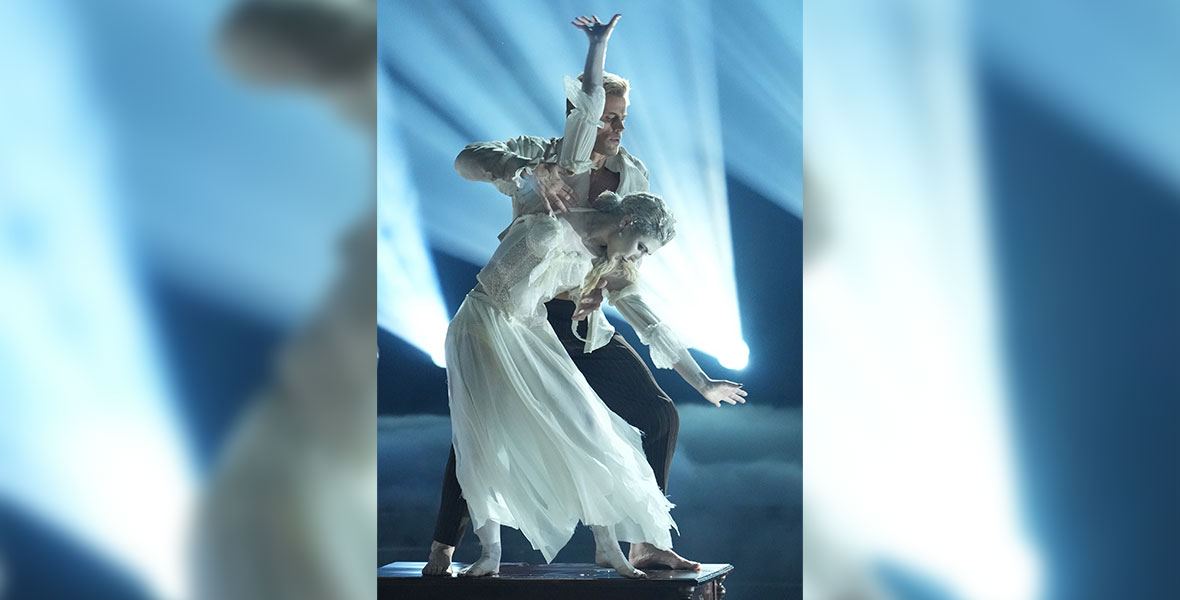 Finally, Trevor Donovan and pro Emma Slater performed a Contemporary routine to Justin Bieber's "Ghost (Acoustic)." Hough told Donovan, "To see this growth in you and this love of dance, we feel it, brother." Inaba called the routine "spectacular," saying, "That was amazing. The partnership is beautiful!" They earned a score of 39/40.
Then, as a Halloween treat, the couples got to compete in a team dance. Guadagnino and Donovan were the captains of Team Wicked and Team Scream, respectively. The latter team won the round with a score of 39/40, beating the former team by six points.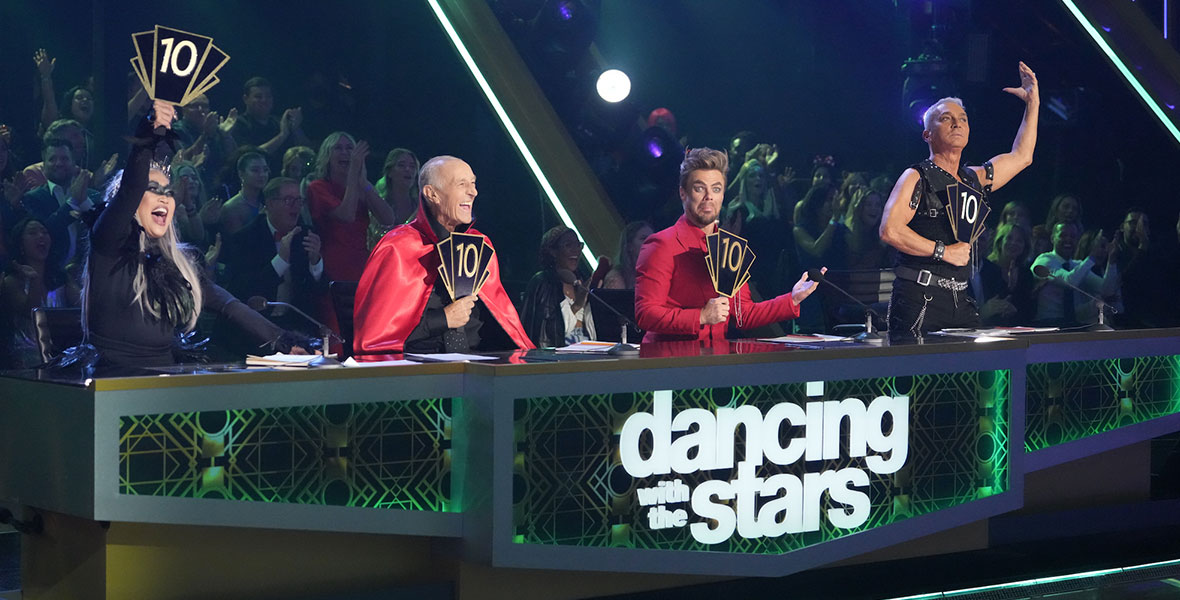 Following the team dance competition, voting officially closed and Banks and Ribeiro revealed who would be returning for next week's '90s-themed episode on Disney+. Heidi D'Amelio and Chigvintsev and Sparks and Armstrong landed in the bottom two. Inaba voted for the former couple, while Hough and Tonioli both voted for the latter. The decision came down to head judge Goodman, who opted to save D'Amelio. "I'm really, really grateful," Sparks told D23 after being eliminated. "I almost pulled out right before [the show started] because I was just so nervous. This isn't something that I know, and I hold my performances to a very high standard. I was like, 'I don't know if I can present these the way I want to.' But then I was like, 'You have to try.' To anyone who's nervous about trying something new, just do it! You never know unless you try."