By Tyler Slater
On Thursday, May 16, in the beautiful Presidio of San Francisco, D23 Members gathered at the Walt DIsney Family Museum to celebrate the opening day of Mickey Mouse: From Walt to the World! This brand-new exhibition was guest curated by Disney Legend Andreas Deja and features more than 400 objects, including rare and never-before-seen original sketches, character model sheets, and concept artwork, together with nostalgic merchandise, vintage photographs, and a variety of Mickey's earliest and most recent animated short films.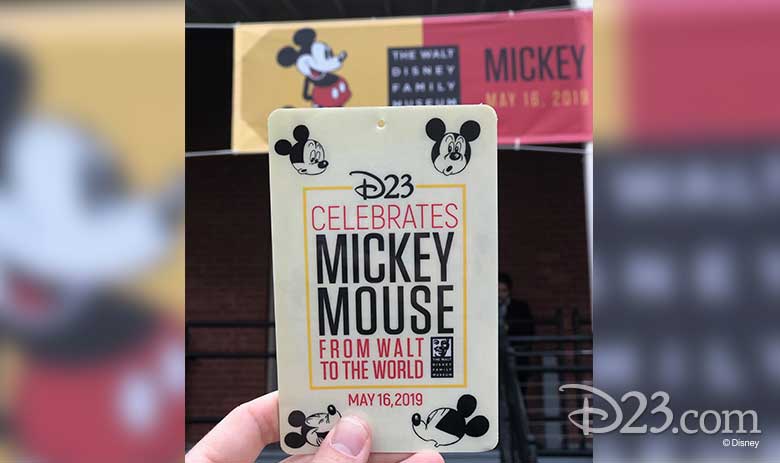 D23 Gold and Gold Family Members met at the museum after hours and enjoyed refreshments and savory hors d'oeuvres, plus exclusive shopping time at The Walt Disney Family Museum Store. Then, the group headed into the beautiful theater for a Q&A panel with the guest curator, Disney Legend Andreas Deja, as well as two of the famed artists featured in the exhibition: Tennessee Loveless and Sirron Norris!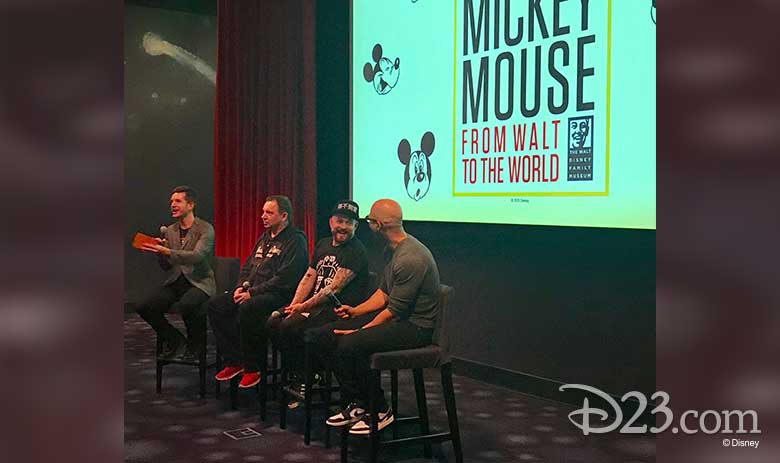 Surrounded by Sorcerer Mickey-inspired artwork, members of The Official Disney Fan Club discovered how the exhibition came to life and learned what some of the inspiration was behind the artists' work, and also found out the answers to fun, fan-favorite questions such as "What is your favorite Disney movie?" Near the end of the panel, attendees had the opportunity to question our special guests on a range of topics, from favorite moments in their careers to the impact Mickey Mouse has had on their lives.
Following the Q&A, guests received an autographed sketch of Mickey Mouse—drawn exclusively for this event by none other than the curator himself, Disney Legend Andreas Deja!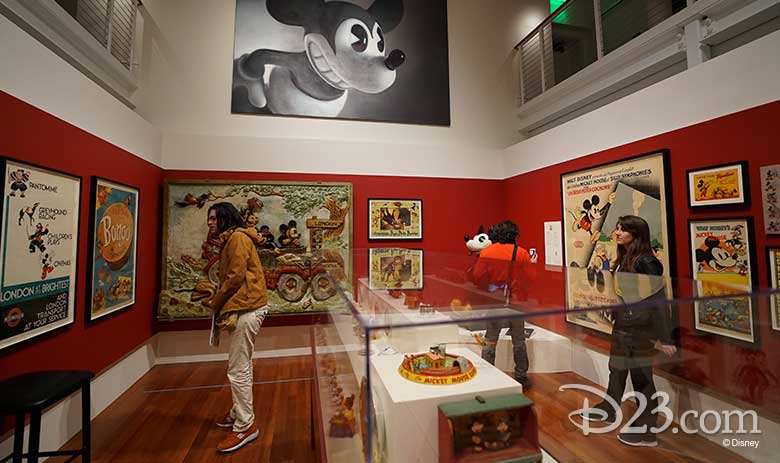 The evening culminated with a private visit to Mickey Mouse: From Walt to the World. Guests had the chance to see first-hand what Andreas had shared about the exhibition and see the incredible artwork by Tennessee and Sirron up close.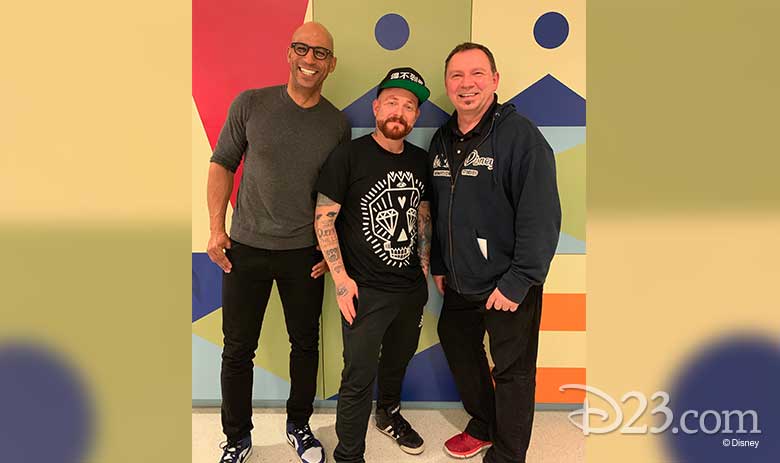 All guests also received a VIP ticket to return to The Walt Disney Family Museum and explore the richness of the galleries on their own time before the end of the year.
Be sure to keep an eye on our upcoming events here as we continue to celebrate D23's 10th anniversary!