By Emma Zomerman
It was Oogie's turn to boogie with D23 Members on September 10 at Disney California Adventure where guests rolled the dice for Halloween tricks and treats!
Dressed in their best Disney costumes, D23 Members had the Halloween party to themselves to get spooky with our D23 Member Exclusive night!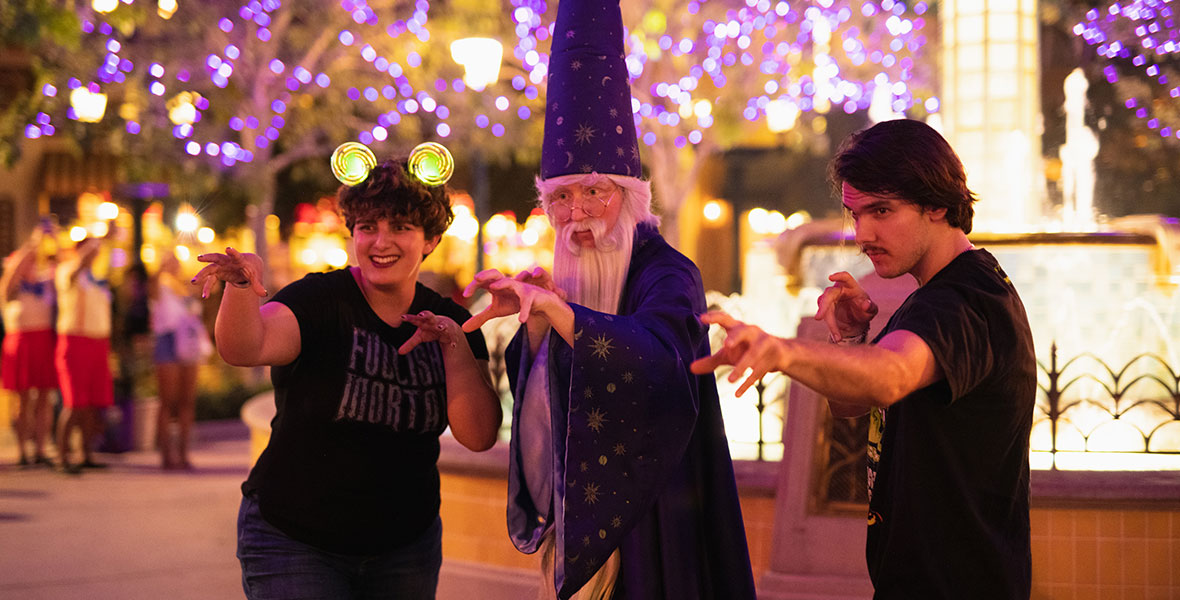 Guests were able to explore immersive treat trails collecting goodies while they walked through different villains' lairs, including Maleficent, Madame Mim, Mother Gothel, and Agatha Harkness! The Disney villains truly took over the park not only through treat trails, but also through the immersive and mysterious Villains Grove. Halloween spectaculars such as the Frightfully Fun Parade and Mickey's Trick and Treat gave guests the chance to see their favorite characters and villains take part in a spirited masquerade and live show, respectively . D23 Members also seized the chance to meet some of Disney's most popular characters, including Bruno, from Encanto and Ernesto De La Cruz from Coco!
D23 Members also got to enjoy perks exclusive to this night of Oogie Boogie Bash. Zombie Captain America made a frightening appearance, photo opportunities were available throughout Disney California Adventure Park, and at the finale of this frightfully fun event, guests received an illuminating exclusive glow-in-the-dark poster of Mr. Oogie Boogie himself!