This February, D23 Members across the country jumped on the magic sarape and celebrated 75 years of Walt Disney's animated classic, The Three Caballeros with D23 Magical Screening Series.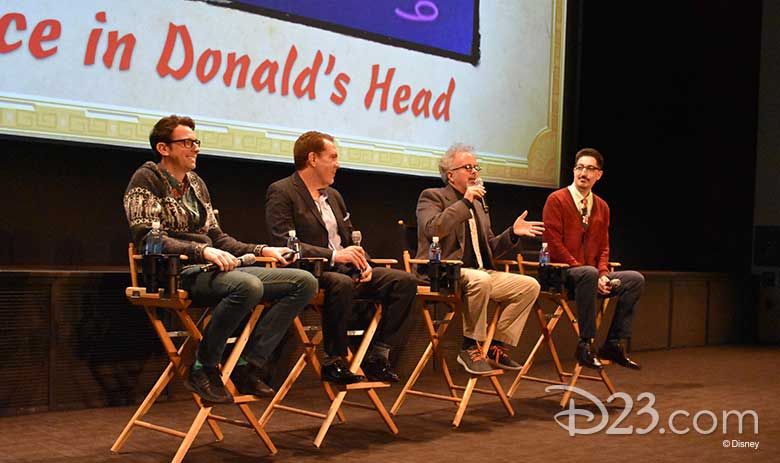 Kicking off with a blast in Burbank, members went to the very studio where the film was made to celebrate Donald, José, and Panchito's exhilarating tour of Central and South America. A lively panel began the show, featuring the cast and crew of Disney+'s Legend of the Three Caballeros series, including Disney Legend and the voice of Donald Duck Tony Anselmo, Director Matt Danner, Art Director Chris Moreno, and Lead Story Editor Christopher Painter. They talked about the many inspirations that they drew from the original film, and highlighted several fun Easter eggs steeped in Disney history! Our Burbank stop also featured some very special guests: The family of Joaquin Garay, the original voice of Panchito—Joaquin Garay III (Herbie Goes Bananas) and Carmina Garay (Disney+'s Diary of a Future President) among our audience members.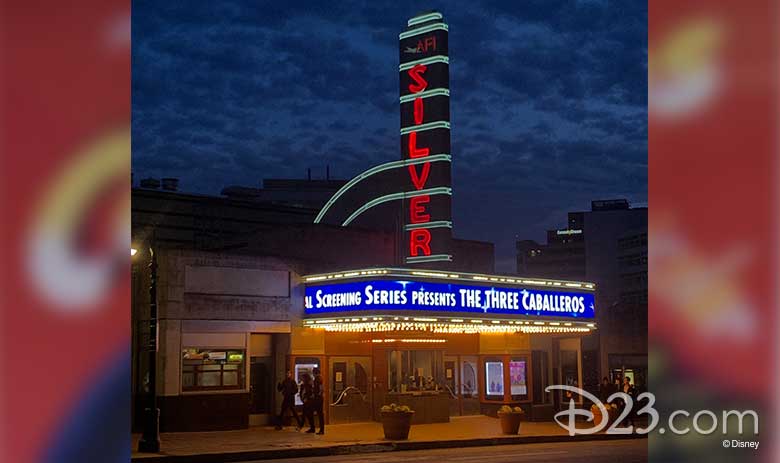 The following weekend, fans up and down the East Coast had the opportunity to join in on the fun. The film returned to the big screen at Walt Disney World, where it was, in fact, shown on the biggest screen at the AMC Disney Springs. Then we took the D23 Magical Screening Series on the road for the first time to the beautiful art deco AFI Silver Theatre in Silver Spring, Maryland, just outside of Washington, D.C. The restored theater brought in fans from all over the northeast, including the McGee family from Virginia, who joined us in Walt Disney World on Saturday and in Washington, D.C., on Sunday!
Audiences at all three stops were treated to another rarely seen cartoon adventure featuring Donald and the infamous Aracuan Bird: a big-screen showing of 1947's Clown of the Jungle. After that, guests settled in and watched the classic fine feathered feature on the big screen! Guests also received popcorn, beverages, and a specially-created button set paying tribute to some of our favorite characters from the film!
Thank you to all of our fantastic members who joined us to celebrate this festive film! Check out our upcoming events all year for more exciting screenings of your favorite films!