On February 13, a limited number of D23 Gold Members adventured to The Call of the Wild World Premiere at the El Capitan Theatre in Hollywood. Guests were provided exclusive access to seating along the red carpet to watch the arrivals of some of their favorite stars—including Karen Gillan and Harrison Ford!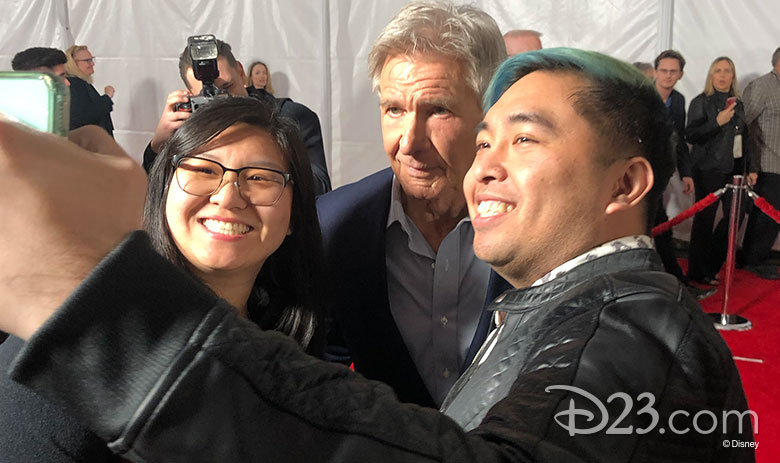 D23 Members were given a "fan"-tastic vantage point from which to experience this event and cheer on the stars as they made their way down the carpet. The stars answered the call, stopping to greet D23 Members, taking pictures with them and signing autograph before continuing down the red carpet. One of our members giggled with glee when AJ (of the Backstreet Boys) signed her autograph book.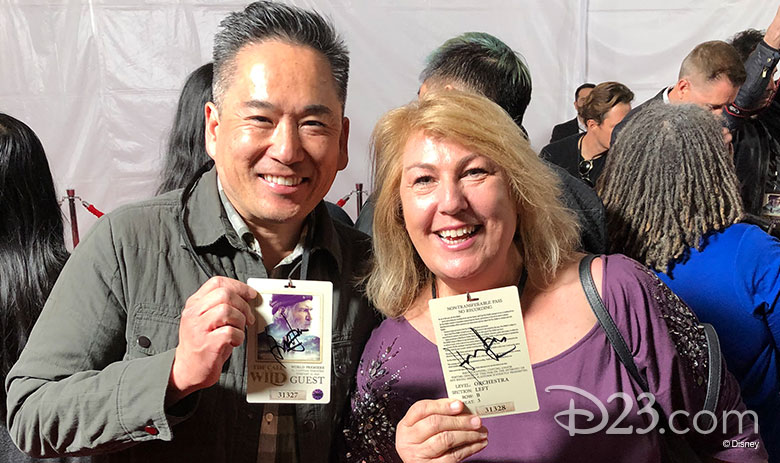 Harrison Ford—who portrays John Thornton in the film—was paws-itiviely excited to greet D23 Members, and took time to take selfies and sign autographs with the D23 Members. Calvin and Irma (pictured above) now have a great "tail" to tell after getting Mr. Ford's autograph and photo.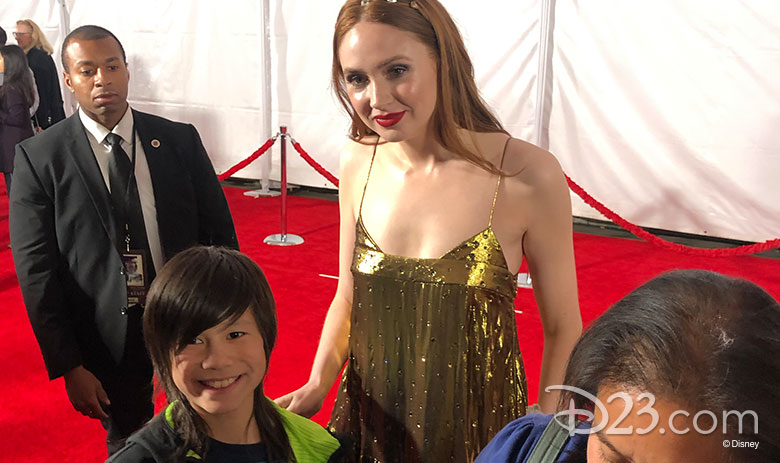 Want to join in the doggone good fun? Find out more about upcoming D23 Events here.