By Aleena Malik
D23 Gold Members recently took a trip to a very special place full of Disney memories and magic in Paris—the beautiful city that had Isabella from Phineas and Ferb swooning and singing "City of Love," Remy from Ratatouille cooking up the most mouth-watering, delectable meals we've ever seen, and a Duchess and her three adorable kittens from The Aristocats swinging across the rooftops to a feline beat.
On Wednesday, April 12, and Thursday, April 13, 2023, our D23 Gold Members gathered in one of the most spectacular Disney Resorts on Earth, Disneyland Paris! It was time to honor the resort's 30th anniversary in a historical and oh-so-magical way at the Disneyland Paris 30th Anniversary Grand Finale Celebration. From fine dining, private shows and attraction viewings, and a gala celebration, this event left guests grinning from ear-to-ear!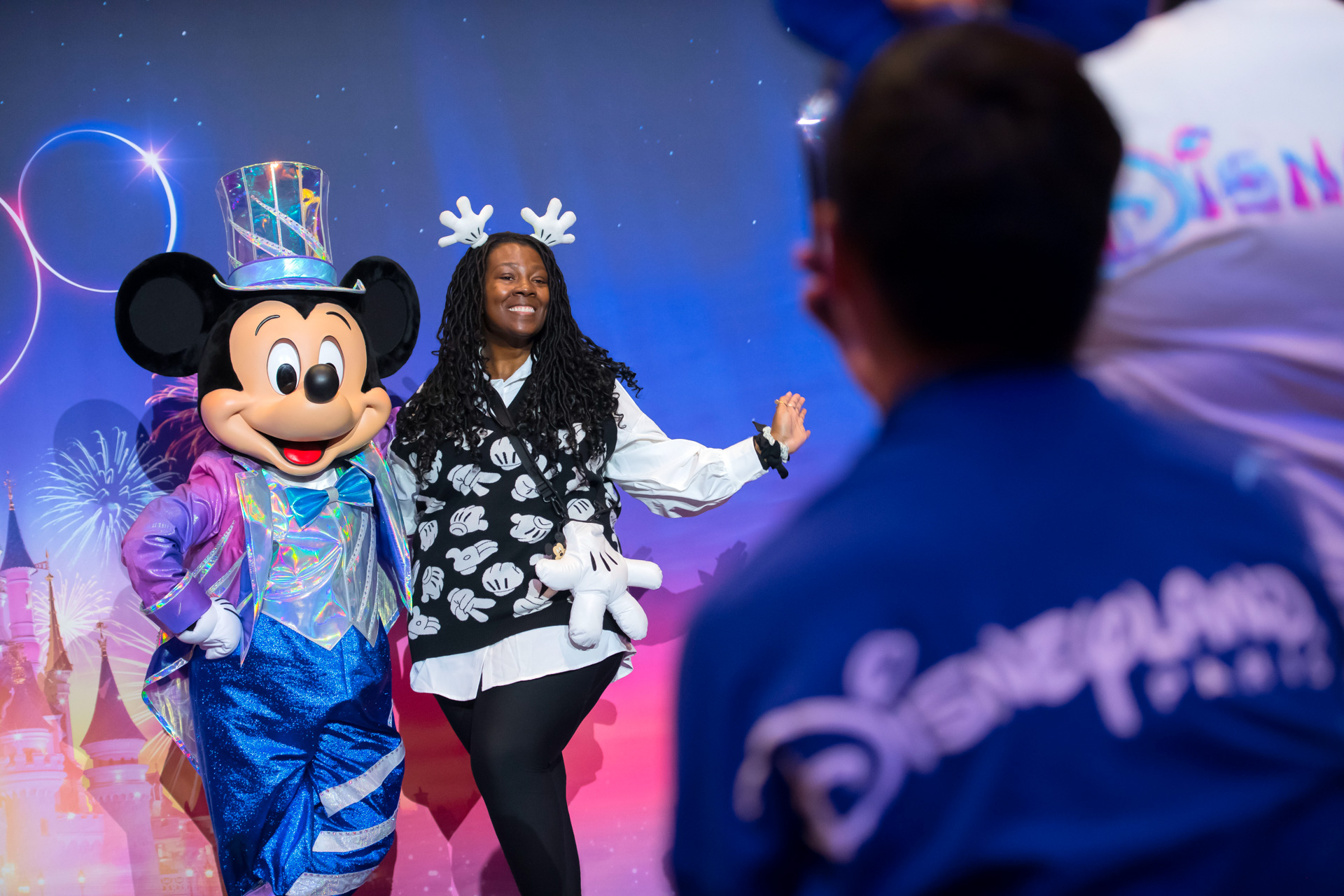 This two-day extravaganza began for our Gold Members at the newly refreshed Disney's Hotel New York: The Art of Marvel, where they were given tote bags, commemorative tickets, and everything else that they needed for their two-day adventure. During the welcome reception, they were also treated to a continental breakfast, photo opportunities, and meet-and-greets with some very special guests—Mickey Mouse, Donald, Goofy, and Pluto—all adorned in their 30th anniversary costumes!
Once hugs were exchanged between the special guests and our Gold Members, it was off to the parks! Guests gathered at a special viewing spot at Disneyland Park for the high-energy 30th Anniversary parade Dream… And Shine Brighter. Once the parade concluded, guests broke into groups to have a scrumptious lunch at one of the park's signature restaurants.
After our members finished their delicious meals, it was time for more entertainment! Because it was a day filled with the "Hakuna Matata spirit," our members, of course, attended The Lion King: Rhythms of the Pride Lands show. After its conclusion, Gold Members had stars in their eyes as they watched the Disney Stars on Parade. Between these exciting events, guests were treated to Direct Access to expedite their waits on attractions across Disneyland Paris and Walt Disney Studios Park—from Phantom Manor and Indiana Jones and the Temple of Peril to Ratatouille: The Adventure and The Twilight Zone Tower of Terror!
Next up on the agenda was getting all dressed up for a gala that would make Disney Princesses proud! Our members gathered back at Disney's Hotel New York: The Art of Marvel for a special bash. During a scrumptious buffet dinner, Michael Vargo, vice president of D23, and Natacha Rafalski, president of Disneyland Paris, spoke to our members, alongside Walt Disney Imagineers who shared the latest additions to the resort. Members were also treated to a sneak peek at upcoming merchandise and spectacular dance numbers featuring Mickey Mouse, Minnie Mouse, Woody, Buzz, and Jessie! After having an absolute ball at the gala, it was time for one last memorable moment as members gathered in a private viewing area to enjoy the triumphant return of the fan-favorite Disney Dreams! nighttime spectacular.
Luckily, on April 13, even more fun awaited our Gold Members! They spent their morning in the parks before being treated to a special Guided Tour of Walt Disney Studios Park's newest land—Avengers Campus. Walt Disney Imagineers who worked on the campus accompanied our Gold Members, providing insight into how all the heroic details came to life. For lunch, members headed to PYM Kitchen for another delicious meal in the park—an incredible buffet of gargantuan—and minuscule—proportions!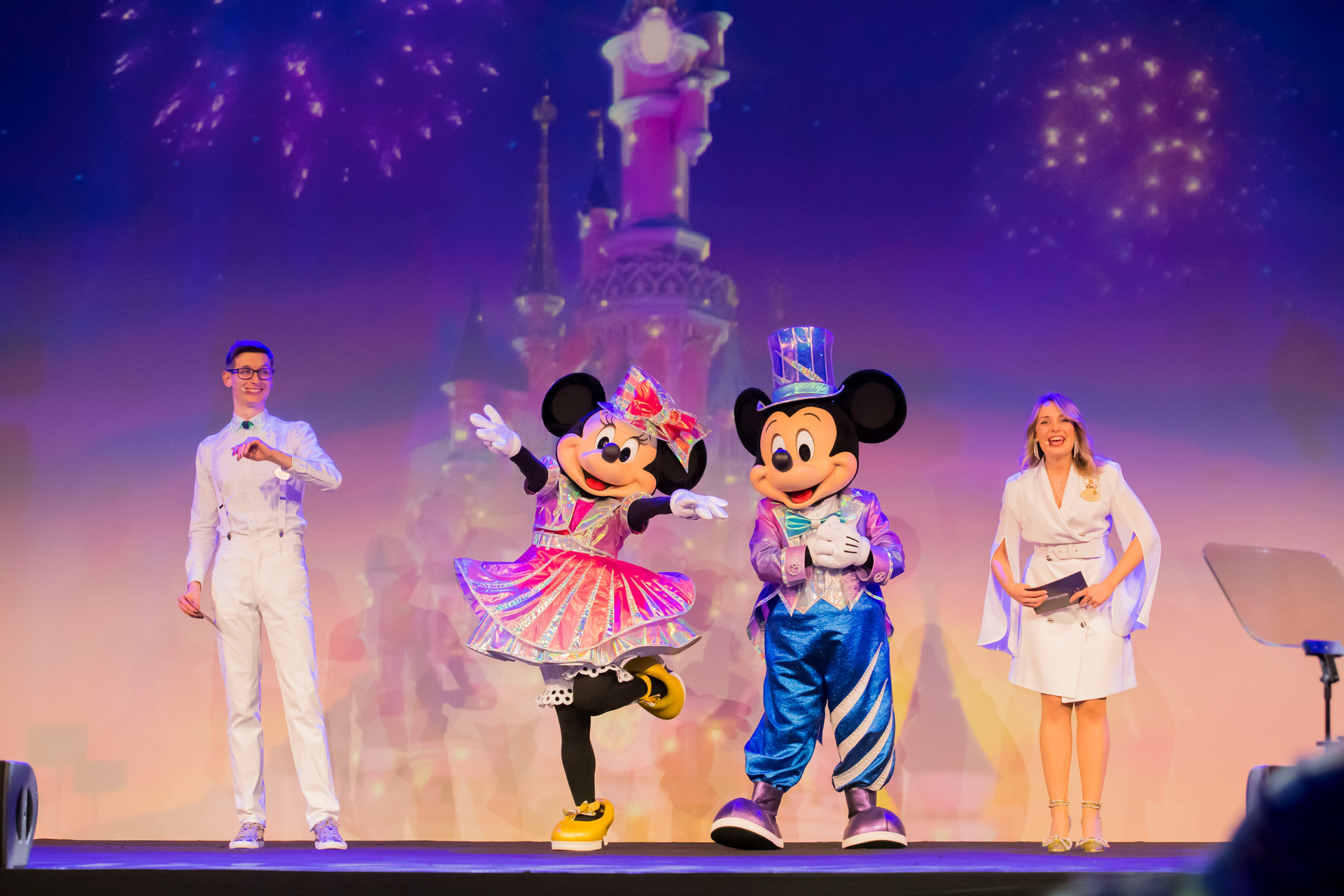 Also at Walt Disney Studios Park, members were treated to special seating for Mickey and the Magician at the Animagique Theater and Frozen: A Musical Invitation at Toon Studios. And, as the night sky (and some rain) enveloped the park, D23 Gold Members braved the April showers for a presentation of Avengers: Power the Night!
Then, it was time to visit the Worlds of Pixar to experience Ratatouille like our members had never done before! They were given an exclusive walkthrough experience at one of the park's signature attractions, Ratatouille: The Adventure. D23 Gold Members were accompanied by an Imagineer who brought the attraction to life, as they learned how the special effects work, and viewed details up-close! To cap the night off, D23 Gold Members were treated to a dessert party at Bistrot Chez Remy to celebrate the heureux jusqu'à la fin des temps (happily ever after) conclusion of these magical two days!
On behalf of the entire D23 team, we hope this event captured all the magic of the first 30 years of Disneyland Paris! We loved getting to welcome you to this beautiful resort and commemorating this milestone with our Gold Member-exclusive celebration. Stay tuned for even more D23 event announcements, as we can't wait to see you again real soon!
Take your Disney fandom to the next level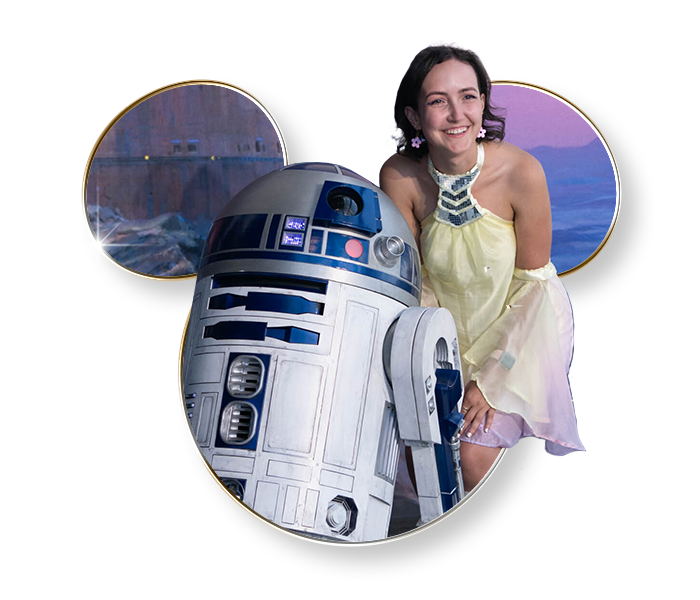 Annual Collector Set.
Can't-miss events.
Quarterly publication.
Exclusive discounts.
The Ultimate Disney Fan Community.