By Andie Hagemann
A comeback 30 years in the making, the cast and filmmakers from Disney+ Original movie Chip 'n Dale: Rescue Rangers hit the red carpet on Wednesday for the film's premiere at The El Capitan Theatre in Hollywood, California.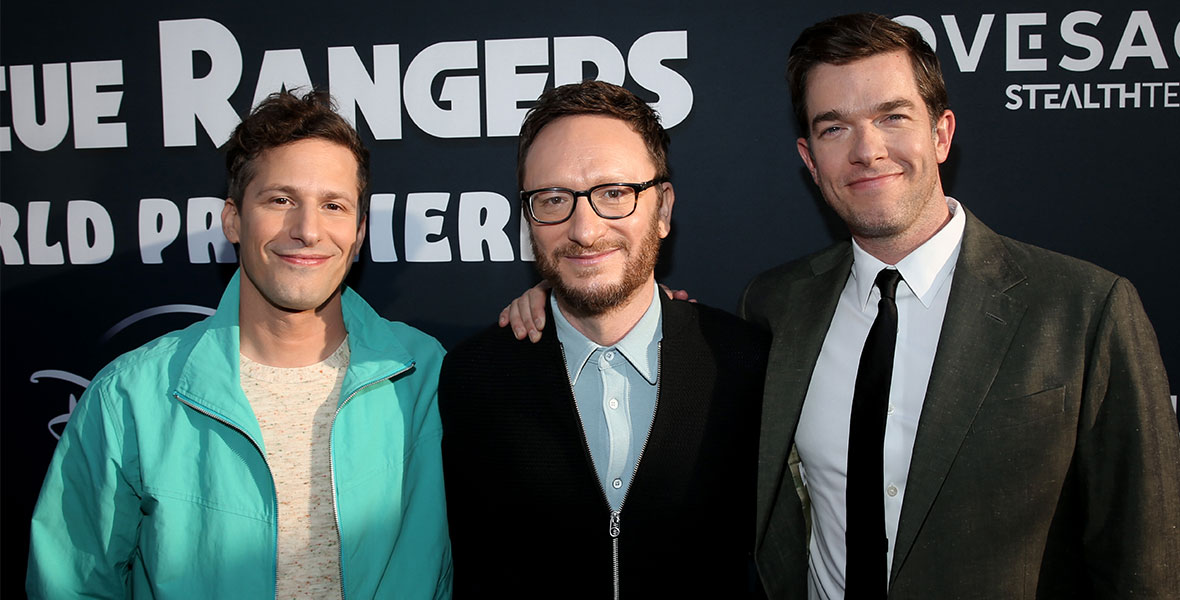 John Mulaney, Andy Samberg, KiKi Layne, Dennis Haysbert, Flula Borg, Tim Robinson, Chris Parnell, Paula Abdul, and director Akiva Schaffer were all in attendance along with screenwriters Dan Gregor and Doug Mand; producers Todd Lieberman and David Hoberman; executive producers Alexander Young and Tom Peitzman; and composer Brian Tyler.
"I grew up watching Chip 'n Dale: Rescue Rangers, Duck Tales, and if we're going to be honest, [Adventures of the] Gummi Bears, most of the time—so just getting the script was very flattering," Schaffer told reporters on the red carpet. "When I got the script and read it, it was such a fresh, new take. I thought it was really smart in how they introduce the new while also honoring the legacy of the old stuff at the same time."
Added Samberg, "Me and Akiva talked a lot about how much we loved Who Framed Roger Rabbit, and how cool it was to see cartoons from different houses comingle; this takes that and blows the roof off of it."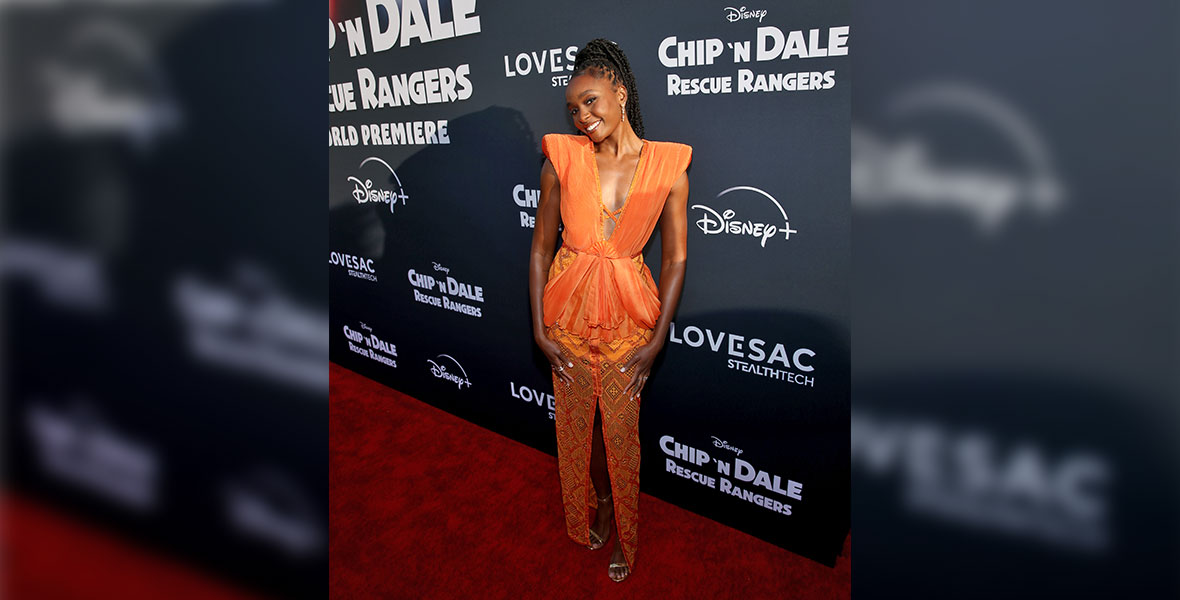 In Chip 'n Dale: Rescue Rangers, Chip and Dale are living amongst cartoons and humans in modern-day L.A., but their lives are quite different now; it's been decades since their successful TV series was canceled, and Chip (voice of Mulaney) has succumbed to a life of suburban domesticity as an insurance salesman. Dale (voice of Samberg), meanwhile, has had CGI surgery and works the nostalgia convention circuit, desperate to relive his glory days. When a former cast mate mysteriously disappears, Chip and Dale must repair their broken friendship and take on their Rescue Rangers detective personas once again to save their friend's life.
"We're celebrating animation and the journey that it's been on—starting with these iconic characters Chip and Dale, along with all the other fun characters I won't spoil," Layne said. "It's a celebration, and that's what it felt like every day on set!
Mulaney commented, "I think you'll enjoy the movie on a comedy level, but it has a great story; it's all very organic—the story, the style, the jokes... everything works together."
Chip 'n Dale: Rescue Rangers premieres exclusively on Disney+ Friday, May 20.