Wednesday evening was a wish come true as the cast and crew of the Disney+ Original movie Disenchanted walked the red carpet at the El Capitan Theatre in Hollywood, California. Set 10 years after the events of Enchanted (2007), Disenchanted follows Giselle, Robert, and Morgan as they move from bustling New York City to the small suburb of Monroeville. Their new home is a picture-perfect fairytale town, not far off from Giselle's animated world of Andalasia—however, the family will soon learn that so much comes after happily ever after.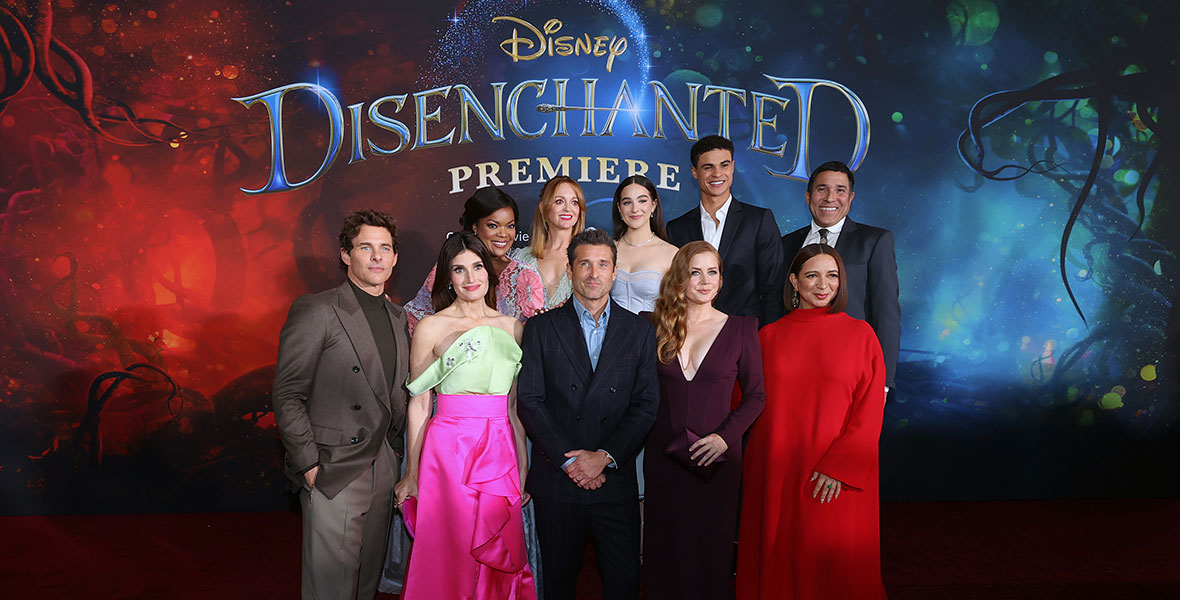 Amy Adams looked regal at the premiere with newly inducted Disney Legend Patrick Dempsey. The pair return in Disenchanted as Giselle and Robert, a couple from opposite worlds who fell in love when Giselle was thrown into the human world by the evil Queen Narissa in Enchanted. Also returning for this charming sequel are Idina Menzel (Nancy) and James Marsden (Prince Edward) whose characters have been living in Andalasia since we last saw them get hitched at the end of Enchanted. Marsden performed two songs in the original film but gets the opportunity to sing with Menzel in Disenchanted. "Idina's song is one of my favorite songs Alan [Menken] has ever written. It's really fantastic. I can't wait for it to drop and for everyone to start listening to it!" gushed the film's music producer, Matthew Rush Sullivan. Fans will be delighted to find out that every main cast member sings in Disenchanted, so you'll be sure to hear your favorite character on the soundtrack.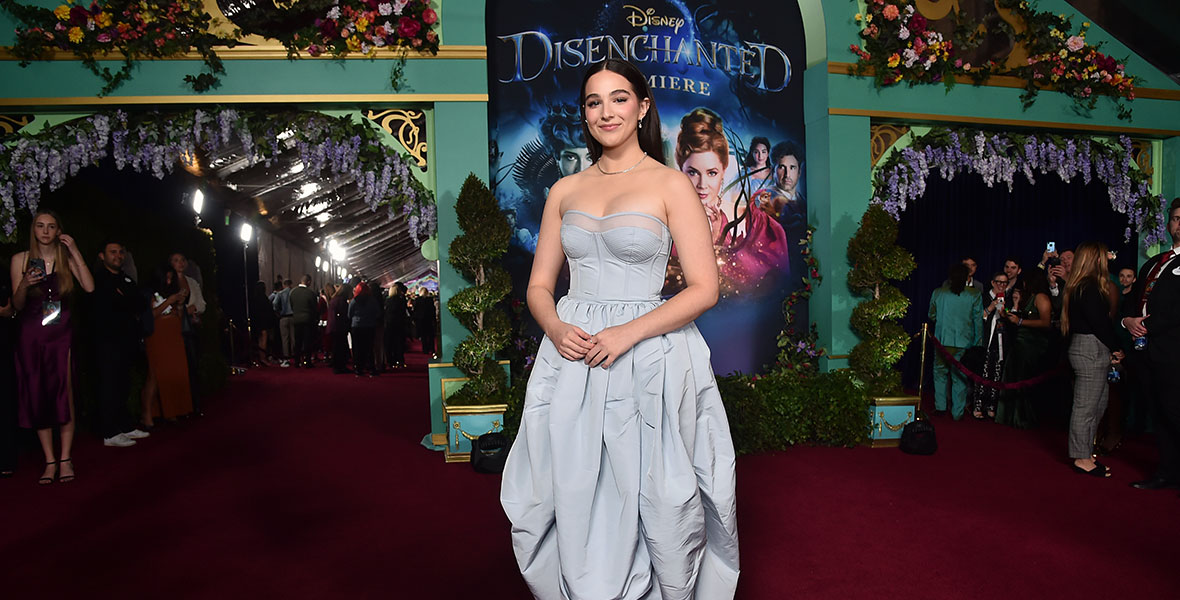 This includes newcomer Gabriella Baldacchino, who is taking over the role of Robert's daughter, Morgan, now age 16. For Baldacchino, being cast in Disenchanted still does not feel real. "To actually get to be in Disenchanted is something I could have never thought possible, and I am just so freaking grateful," Baldacchino said. Luckily, cast members including Amy Adams were ready with lots of advice for her. "She said to me to not deny those feelings [of self-doubt], to just embrace them and bring them to my character and use them. And ever since, I think I have taken that with me in everything I do."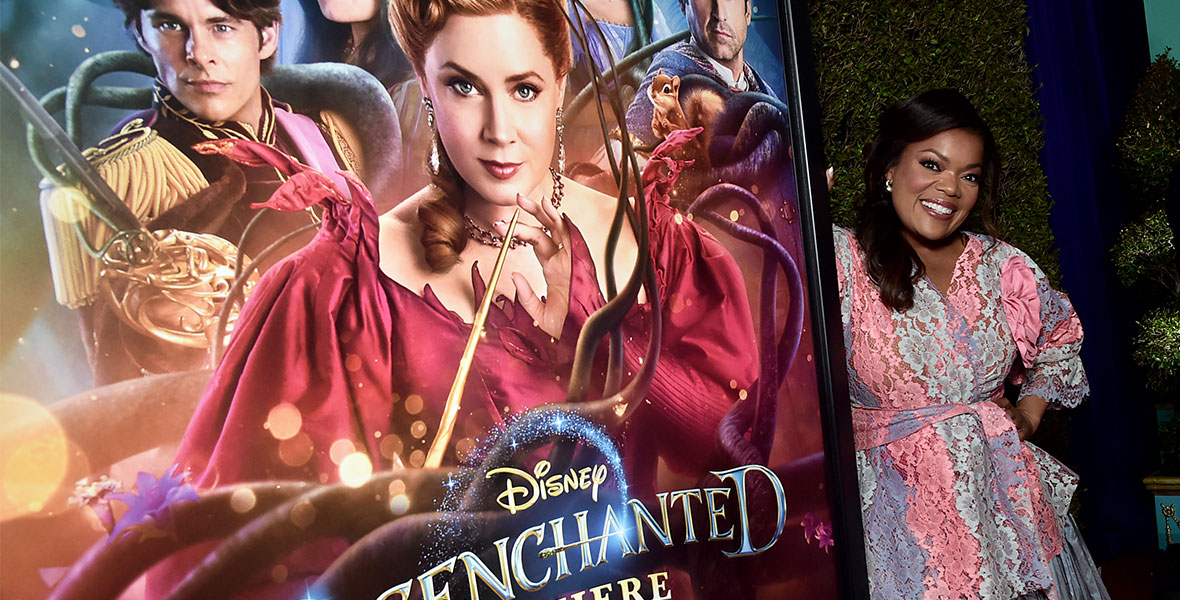 Playing new characters in Disenchanted are acclaimed comedian and actor Maya Rudolph, Glee's Jayma Mays, and Disney+ superstar Yvette Nicole Brown. Rudolph plays Malvina Monroe, a new foe for Giselle to face in Monroeville. Malvina is very popular in town—the place is even named after her! Along with Malvina comes Ruby (Mays) and Rosaleen (Brown), personal assistants who become new foes in Giselle's quest to create her happily ever after.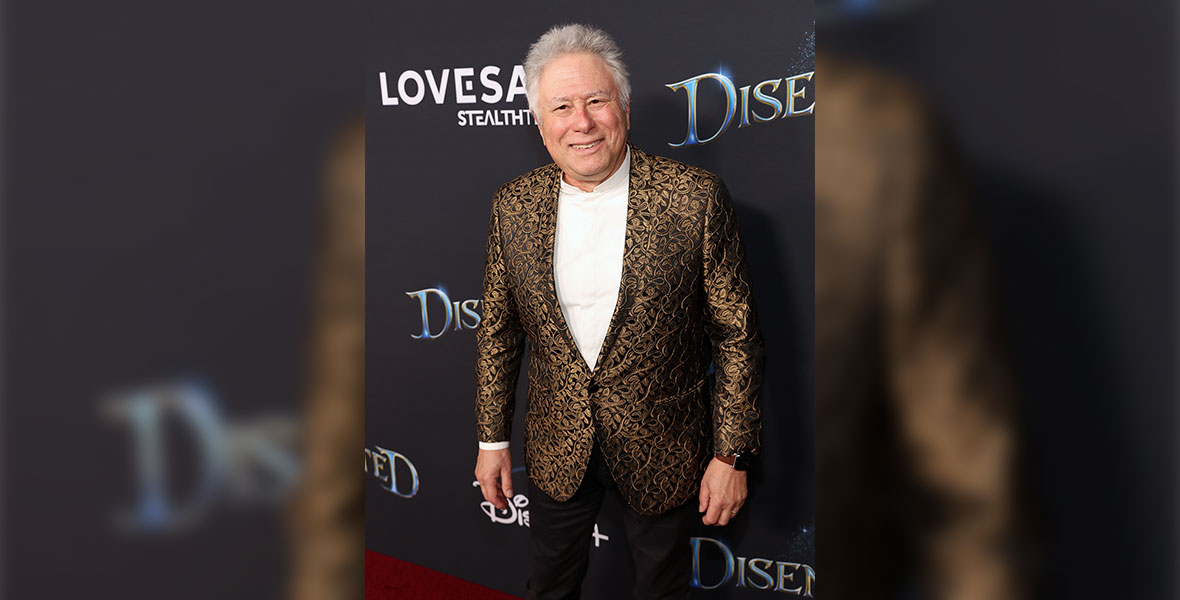 The final touch on this picture-perfect sequel is the magical music of composer Disney Legend Alan Menken and lyricist Stephen Schwartz. Menken has written music for over a dozen of your favorite Disney movies, from The Little Mermaid to Captain America: The First Avenger, and has worked with Schwartz on films such as Pocahontas, Mulan, and, of course, Enchanted. For Disenchanted, Menken says he drew inspiration from the Disney classics: "This is the most Disney of all of them, because it goes deep into the history, the vault, of the writers who worked on Snow White, Cinderella, and Pinocchio—we were pulling from everything!"
Matthew Sullivan added, "There's new music top to bottom! It's all new songs." We are sure that the songs created for Disenchanted will become earworms for the rest of the year and fan favorites for decades to come!
You can stream Disenchanted on Disney+ starting Friday, November 18. In the meantime, check out all the magical moments from the world premiere in the gallery below.