By Andie Hagemann
As 2022 comes to a close, FX is counting down the start of the New Year with an epic Marvel movie marathon all weekend long. On Saturday, watch X2: X-Men United, Thor, and Captain America: The First Avenger. Then, catch Fantastic Four and Black Panther, both airing on Sunday. All these super titles are also available to stream on Disney+.
X2: X-Men United (2003)—Saturday, December 31, at 11 a.m. ET/PT on FX
After brainwashed mutant Nightcrawler (Alan Cumming) attacks the President of the United States (Cotter Smith), former Army commander William Stryker (Brian Cox) launches an investigation into the attack—as well as the mansion and school owned by Professor Charles Xavier (Patrick Stewart). Magneto (Ian McKellen) escapes his plastic cell and partners with Xavier and the X-Men to combat their shared enemy. The film also stars Hugh Jackman, Halle Berry, James Marsden, Anna Paquin, Rebecca Romijn, and Shawn Ashmore, to name a few.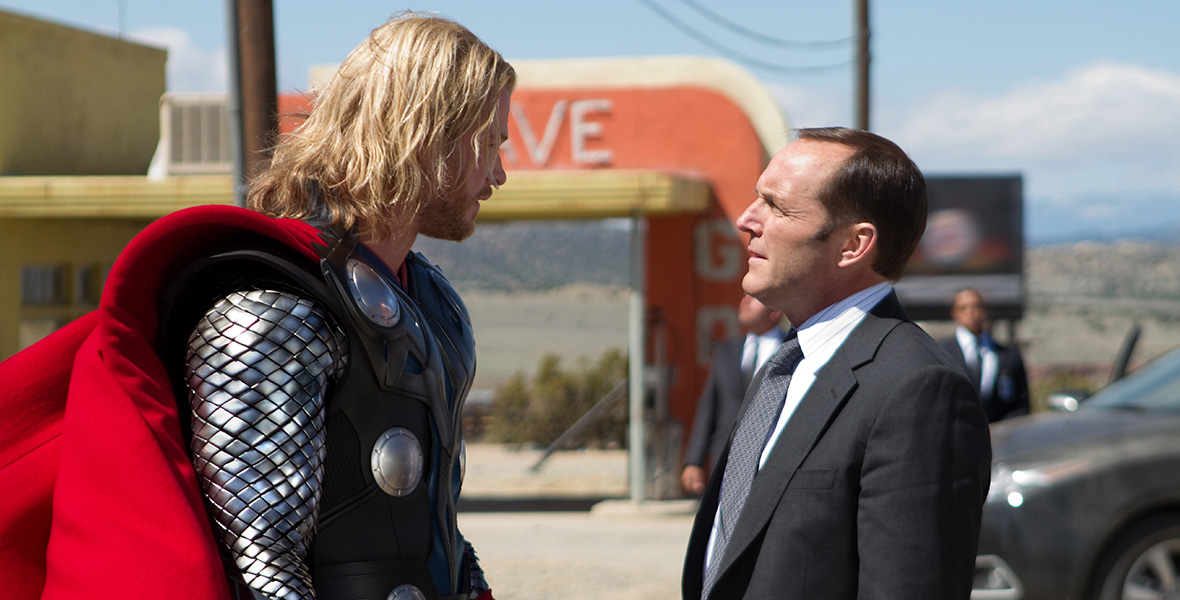 Thor (2011)—Saturday, December 31, at 2 p.m. ET/PT on FX
Thor (Chris Hemsworth), the son of Odin (Anthony Hopkins), king of the Norse gods, is next in line to inherit the throne of Asgard from his aging father. However, on the day that he is to be crowned, Thor reacts with brutality when the Frost Giants enter the palace in violation of their treaty. Odin punishes Thor and banishes him to Earth. Meanwhile, Loki (Tom Hiddleston), Thor's brother, plots mischief in Asgard—and Thor, stripped of his powers, faces his greatest threat. The star-studded cast also includes Natalie Portman, Kat Dennings, Idris Elba, Stellan Skarsgard, and Renee Russo.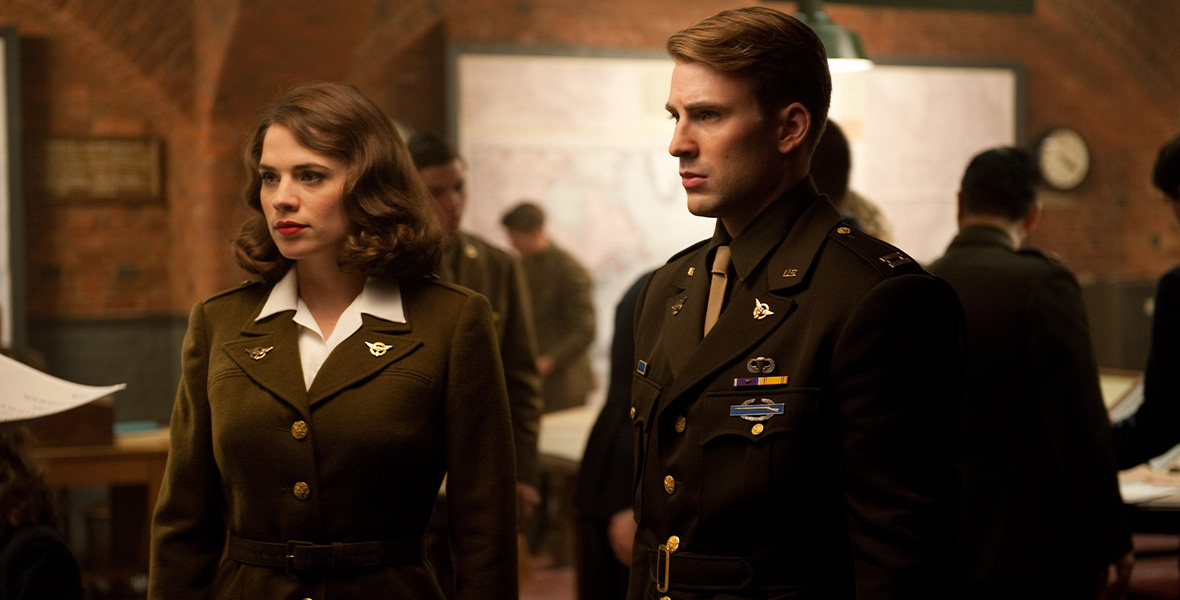 Captain America: The First Avenger (2011)—Saturday, December 31, at 4:30 p.m. ET/PT on FX
During World War II, Steve Rogers (Chris Evans) wants to do his part and join America's armed forces, but the military rejects him due to his small stature. However, Rogers gets his chance when he's accepted into an experimental program that turns him into a super soldier. Ultimately, this new "Captain America" joins forces with Bucky Barnes (Sebastian Stan) and Peggy Carter (Hayley Atwell) in the fight against the Nazi-backed HYDRA organization. The film also stars Hugo Weaving, Samuel L. Jackson, Tommy Lee Jones, Dominic Cooper, and Stanley Tucci.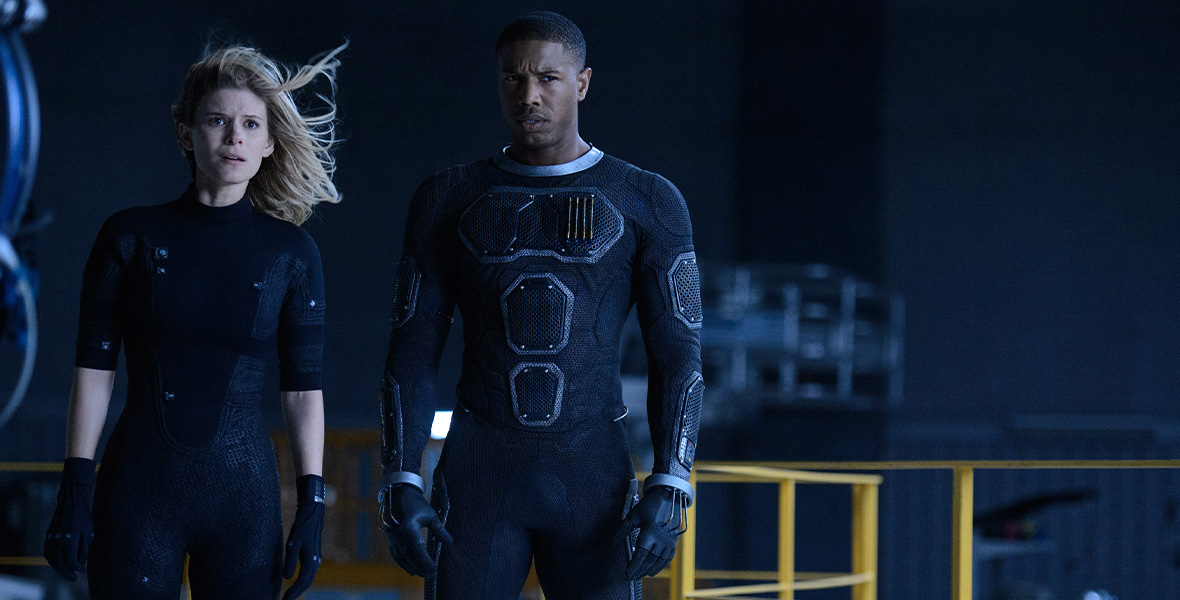 Fantastic Four (2015)—Sunday, January 1, at 7 a.m. ET/PT on FX
Upon transporting to an alternate universe, four young outsiders gain superhuman powers as they alter their physical form in shocking ways. Reed Richards (Miles Teller) becomes Mr. Fantastic, able to stretch and twist his body at will; Ben Grimm (Jamie Bell) gains immense strength as the Thing; Johnny Storm (Michael B. Jordan) becomes the Human Torch, able to control and project fire; and Sue Storm (Kate Mara) becomes the Invisible Woman. Together, the foursome must learn how to efficiently use their new powers to prevent Doctor Doom (Toby Kebbell) from destroying Earth.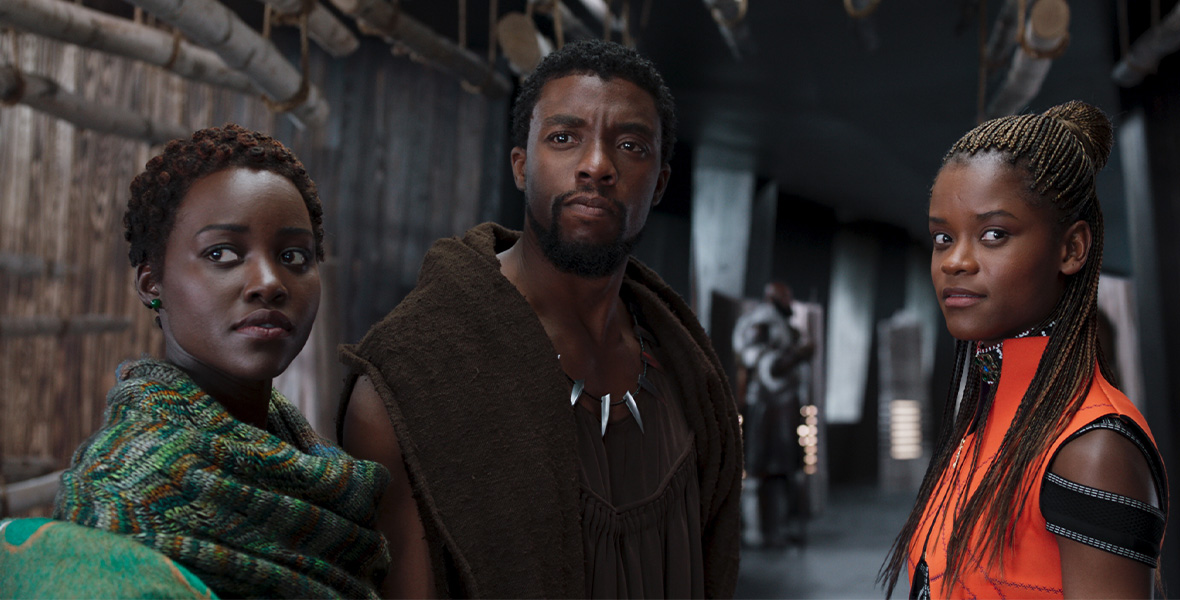 Black Panther (2018)—Sunday, January 1, at 5 p.m. ET/PT on FX
After the death of his father, T'Challa (Disney Legend Chadwick Boseman) returns home to the African nation of Wakanda to take his place as king. However, when a powerful enemy suddenly reappears, T'Challa's title as king—and as Black Panther—gets tested as he's drawn into a battle that puts Wakanda and the world at risk. To secure the safety of his people, T'Challa assembles his allies and unleashes the full power of Black Panther. Also starring in the hit film are Michael B. Jordan, Lupita Nyong'o, Danai Gurira, Martin Freeman, Daniel Kaluuya, Letitia Wright, Winston Duke, Sterling K. Brown, Angela Bassett, and Forest Whitaker.