By Andie Hagemann
Your weekend will be… heroic, thanks to the beloved and new titles coming to your TV (and assorted streaming devices)! On Saturday, watch a presentation of Hercules on Freeform, followed by an all-new episode of Marvel's Moon Girl and Devil Dinosaur on Disney Channel. Mature audiences can binge the first two episodes of FX's Great Expectations on Hulu, beginning Sunday, and that same day, fans of all ages can watch a new episode of BUNK'D: Learning the Ropes on Disney Channel, followed by a presentation of Tooth Fairy on Freeform.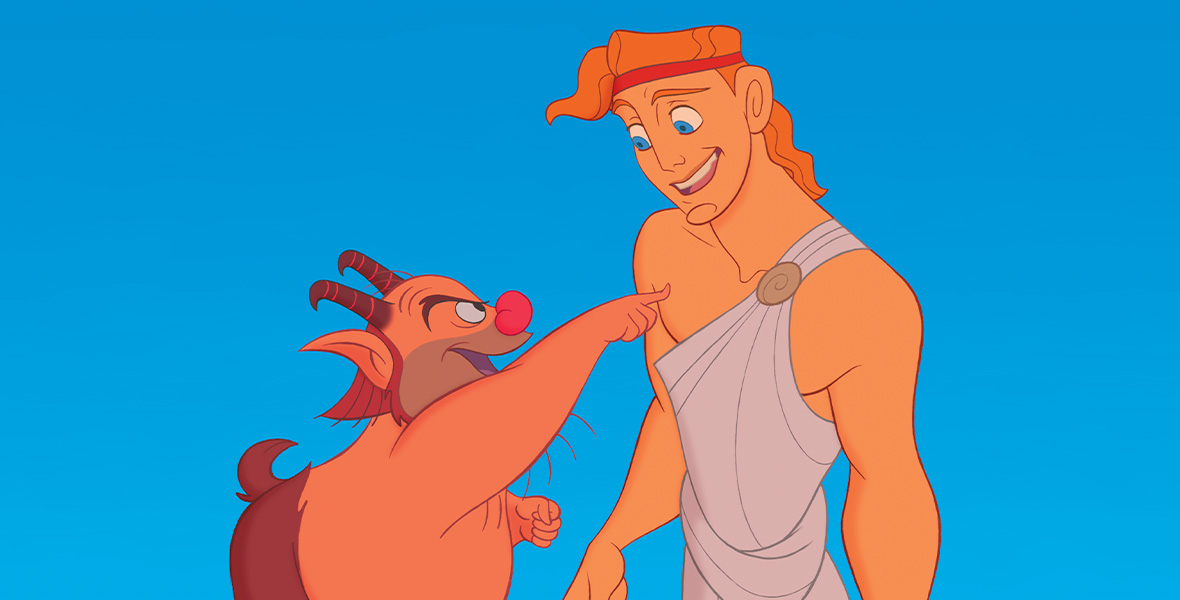 Hercules—Saturday, March 25, at 10 a.m. ET/PT on Freeform
Hades (voiced by James Woods), the God of the Underworld, wants to take over Mount Olympus after spending an eternity with the undead. However, with Hercules, the infant son of Zeus (voiced by Rip Torn) and Hera (voiced by Samantha Eggar), standing in his way, he enlists his two hapless sidekicks, Pain (voiced by Bobcat Goldthwait) and Panic (voiced by Matt Frewer), to eliminate the heir to the throne. Of course, they fail to administer the final drop of the potion, which leaves Hercules with his God-like strength intact. As Hercules (voiced by Tate Donovan) grows up, he discovers the truth about his origins and sets out to become a true hero so he can return to Mount Olympus. Hercules turns to a veteran hero-training satyr named Philoctetes (voiced by Danny DeVito) to help him go from "Zero to Hero." Along the way, Hades arranges a catalogue of calamities, including the traitorous damsel-in-distress Megara (voiced by Susan Egan) to thwart Hercules' mission. The beloved classic also features the voices of Charlton Heston, Paul Shaffer, Joshua Keaton, Roger Bart, Hal Holbrook, and Barbara Barrie.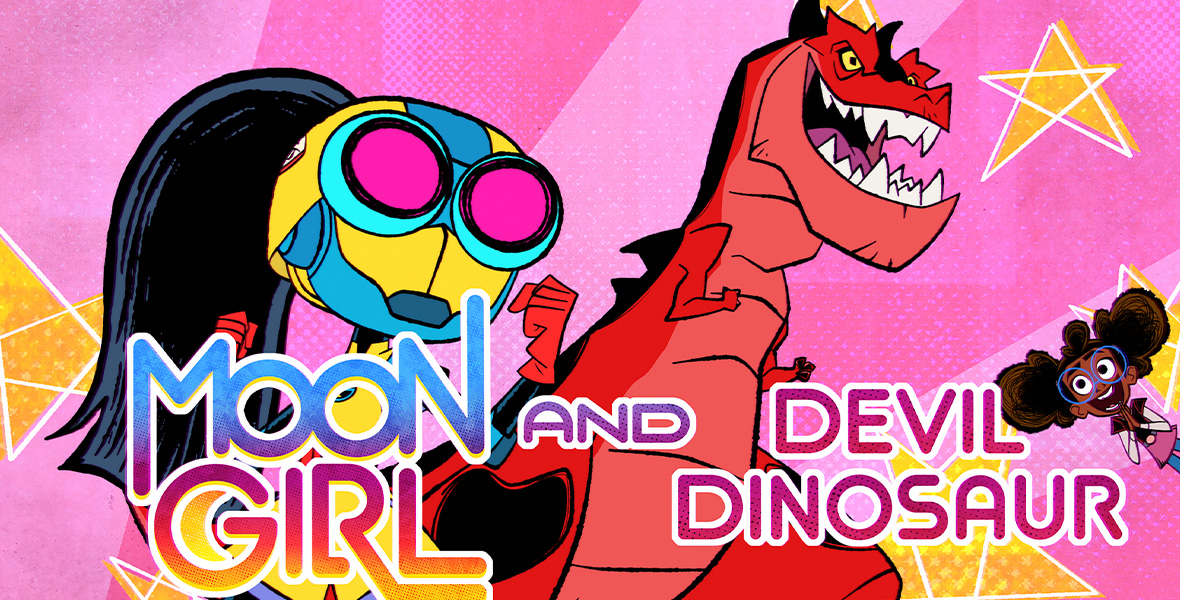 Marvel's Moon Girl and Devil Dinosaur—Saturday, March 25, at 10 a.m. ET/PT on Disney Channel
It's Moon Girl's day off, but someone forgot to inform the villains! In the all-new episode, Lunella (voiced by Diamond White) is stuck bed after suffering an injury, earning a much-needed rest. But when chaos ensues, Casey (voiced by Libe Barer) steps in as Moon Girl for the day. Maya Hawke guest stars as the voice of Abyss. The series also features the voice talents of Fred Tatasciore, Sasheer Zamata, Alfre Woodard, Gary Anthony Williams, and Jermaine Fowler. Additional episodes will be available to binge that same day on Disney+.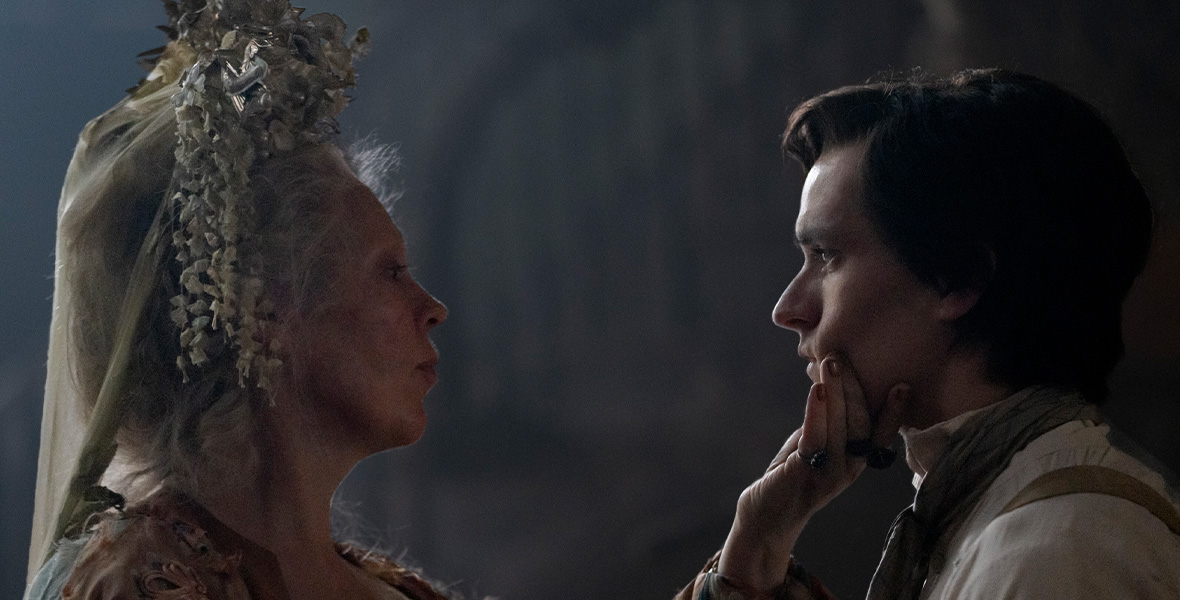 FX's Great Expectations—Sunday, March 26, on Hulu
Based on Charles Dickens' novel of the same name, the limited series follows the coming-of-age story of Pip (Fionn Whitehead), an orphan who yearns for a greater lot in life. When he encounters the mysterious and eccentric Miss Havisham (Olivia Colman), she shows him a dark world of possibilities. Pip will have to work out the true cost of this new world and whether it will truly make him the man he wishes to be. The series, intended only for mature audiences, also stars Ashley Thomas, Matt Berry, Shalom Brune-Franklin, Johnny Harris, Hayley Squires, and Owen McDonnell. The first two episodes will be available at launch, exclusively on Hulu, with a new episode debuting weekly thereafter.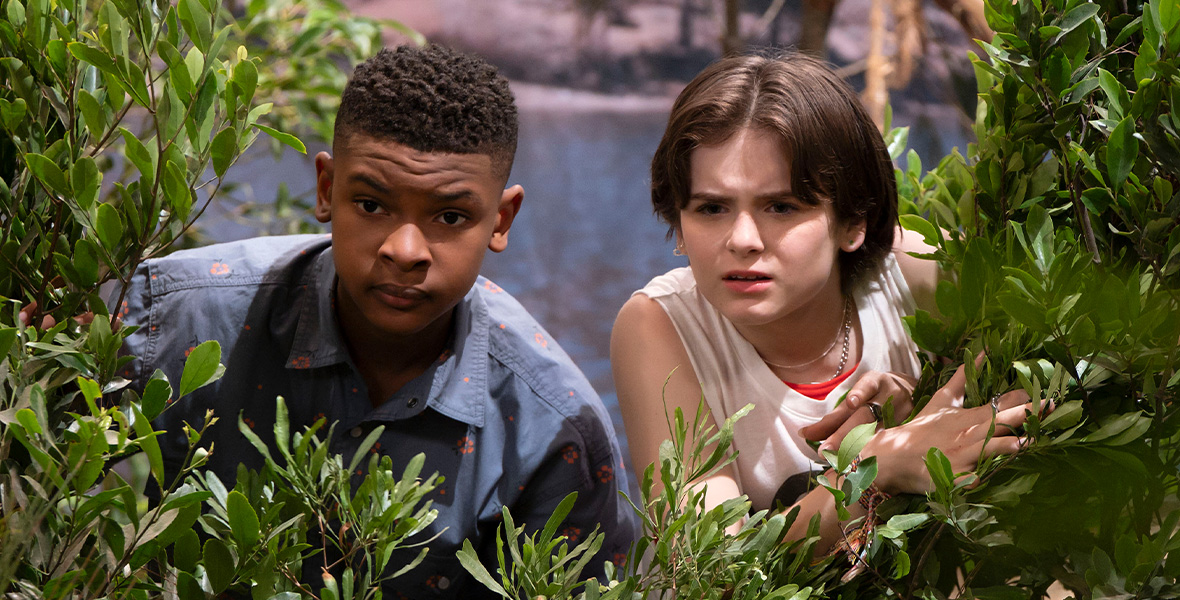 BUNK'D: Learning the Ropes—Sunday, March 26, at 8 p.m. ET/PT on Disney Channel
The brand-new episode, "Camp Fails and Beaver Tails," follows Winnie (Shiloh Verrico), Bill (Alfred Lewis), and Jake (Luke Busey) as they canoe—unsupervised!—to an island in the middle of Lake Tush. Meanwhile, Parker (Trevor Tordjman) is eager to create a new camp activity, and Lou (Miranda May) helps Noah (Israel Johnson) build a bookcase.
Tooth Fairy—Sunday, March 26, at 8:50 p.m. ET/PT on Freeform
Minor league hockey player Derek Thompson (Dwayne Johnson) is a terror on the ice, earning the moniker "Tooth Fairy" by separating opposing players from their pearly whites. However, when Derek dashes the dreams of a young fan, he is sentenced to serve time as a real tooth fairy, complete with wings and a magic wand. Despite his initial hesitation, Derek's new job helps him to slowly rediscover the dreams that he gave up long ago. The film also stars Disney Legend Julie Andrews, Ashley Judd, and Seth MacFarlane.