By Zach Johnson
Labor Day weekend is upon us—and with it comes Billie Eilish making her Disney+ debut Friday with Happier than Ever: A Love Letter to Los Angeles. FX has programmed a Labor Day Weekend of Super Heroes, featuring some of your favorite characters from the Marvel Cinematic Universe (MCU) and beyond, airing Friday through Sunday. Searchlight Pictures' Tolkien makes its network debut on FXX Friday, the same day Hulu debuts all episodes of its new reality series, The D'Amelio Show. And FXX has lined up The Simpsons Back-to-School Marathon on Sunday, which includes The Simpsons Movie and fan-favorite episodes.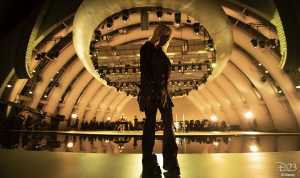 Happier than Ever: A Love Letter to Los Angeles—Friday, September 3, on Disney+
Fresh off the release of her sophomore album, Happier than Ever, Grammy® Award winner Billie Eilish presents a cinematic concert experience. It's an intimate performance of every song in the album's sequential order—for the first and only time—from the stage of the legendary Hollywood Bowl. Directed by Robert Rodriguez and co-directed by Oscar®-winner Patrick Osborne, the special includes animated elements, taking viewers on a dreamlike journey through Billie's hometown of Los Angeles and its most iconic backdrops. The special also feature guest appearances from singer-songwriter FINNEAS; the Los Angeles Children's Chorus; the Los Angeles Philharmonic, conducted by Music & Artistic Director Gustavo Dudamel; and the world-renowned Brazilian guitarist Romero Lubambo.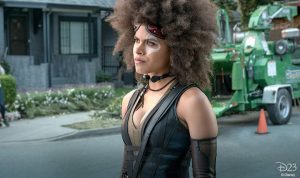 Labor Day Weekend of Super Heroes—Friday, September 3, at 3 p.m. ET, Saturday, September 4, at 9 a.m. ET, and Sunday, September 5, at 9 a.m. ET on FX
It's a super weekend filled with Super Heroes! Suit up for three days of heroics with a movie lineup that includes Dark Phoenix, Deadpool 2, Logan, Spider-Man: Far from Home, Spider-Man: Into the Spider-Verse, Thor: The Dark World, Venom, and X-Men: Apocalypse.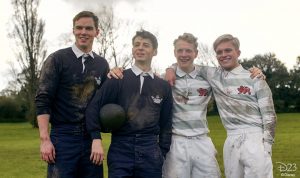 Tolkien—Friday, September 3, at 3:30 p.m. ET on FXX
The biographical drama explores the formative years of renowned author J. R. R. Tolkien (Nicholas Hoult) as he finds courage, friendship, and inspiration among a fellow group of writers and artists at school. Their brotherhood strengthens as they mature and weather love and loss, including Tolkien's tumultuous relationship with Edith Bratt (Lily Collins), until the outbreak of World War I threatens to tear their fellowship apart. All of these experiences would ultimately inspire Tolkien to write his iconic Middle-earth novels.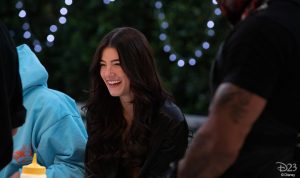 The D'Amelio Show—Friday, September 3, on Hulu
TikTok sensation Charli D'Amelio has the world at her fingertips as she tries to balance fame and family while running a budding empire and making new friends in Los Angeles. Her sister, Dixie, is experiencing her own overnight success on social media as she pursues a career in music. For mom Heidi and dad Marc, raising teenagers is hard enough before factoring in a cross-country move and protecting their two girls from the dark side of fame.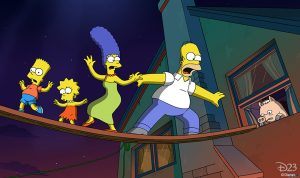 The Simpsons Back-to-School Marathon—Sunday, September 5, at 7 a.m. ET on FXX
Drop your backpack and get ready for an all-day marathon of school-themed episodes of The Simpsons. The fun starts with The Simpsons Movie, featuring all your favorite characters.