By Andie Hagemann
This week, prepare for mayhem! The champs are here and ready to battle as Jeopardy! Masters premieres Monday on ABC. All episodes of The Muppets Mayhem debut Wednesday, exclusively on Disney+. An all-new episode of Good Trouble airs Thursday on Freeform. And on Friday, Crater and Spider-Man: Homecoming both launch on Disney+.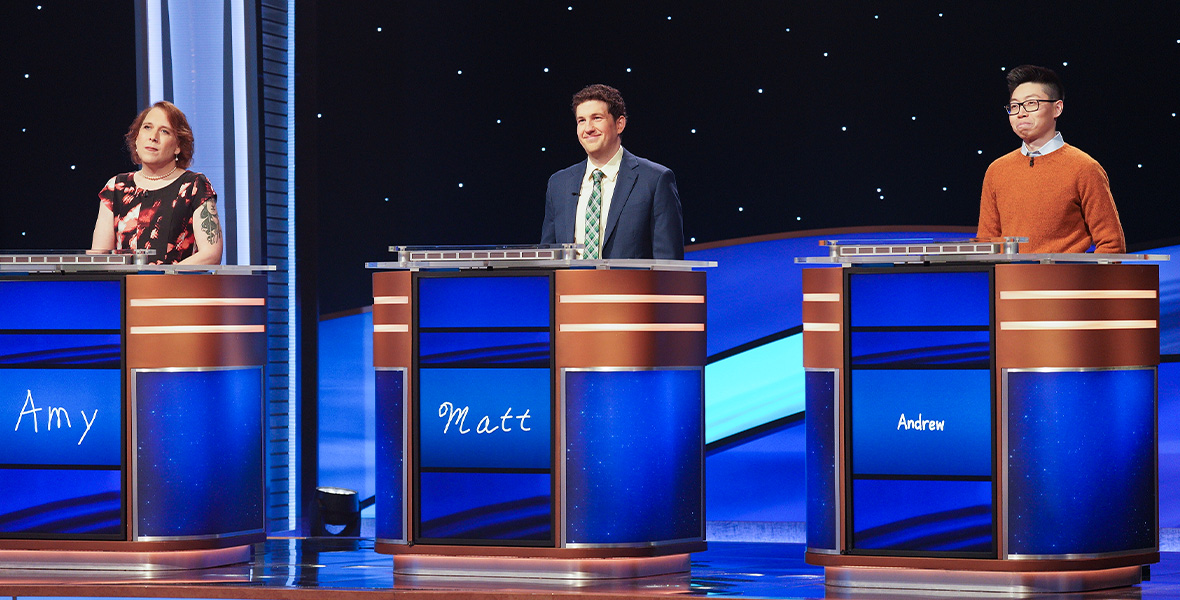 Jeopardy! Masters—Monday, May 8, at 8 p.m. ET/PT on ABC
The top six highest-ranked current Jeopardy! contestants—Amy Schneider, Matt Amodio, Mattea Roach, Andrew He, Sam Buttrey, and James Holzhauer—go head-to-head in an all-new iteration of America's Favorite Quiz Show®️. Each hourlong episode, hosted by the "G.O.A.T." Ken Jennings, will showcase two action-packed and high-stakes games. Who will take home the title of Jeopardy! Masters Champion? Tune in to find out! Episodes are available to stream the next day on Hulu.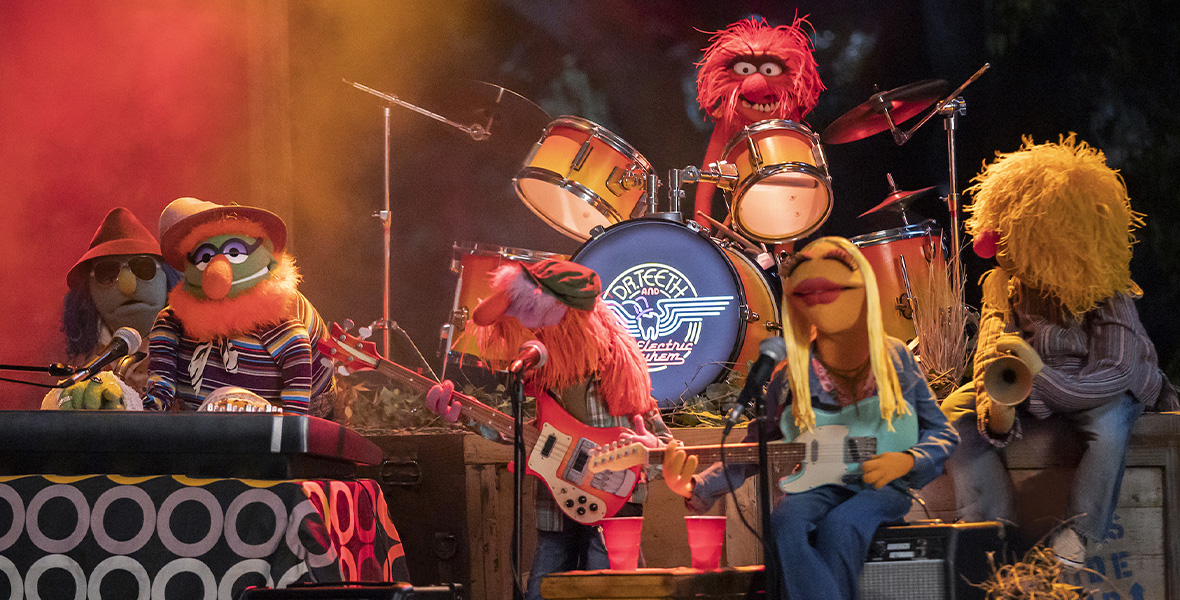 The Muppets Mayhem—Wednesday, May 10, on Disney+
Are you ready to rock? The new comedy series follows The Electric Mayhem Band—Dr. Teeth on vocals and keyboards, Animal on drums, Floyd Pepper on vocals and bass, Janice on vocals and lead guitar, Zoot on saxophone, and Lips on trumpet—as they prepare to record their first-ever studio album. As the iconic band embarks on their epic musical journey, Nora (Lilly Singh)—an ambitious music executive—attempts to manage the mayhem along the way. The series also stars Tahj Mowry as Gary and Saara Chaudry as Hannah, who will be joined by a star-studded crew of guest stars. All 10 episodes are available to binge at launch.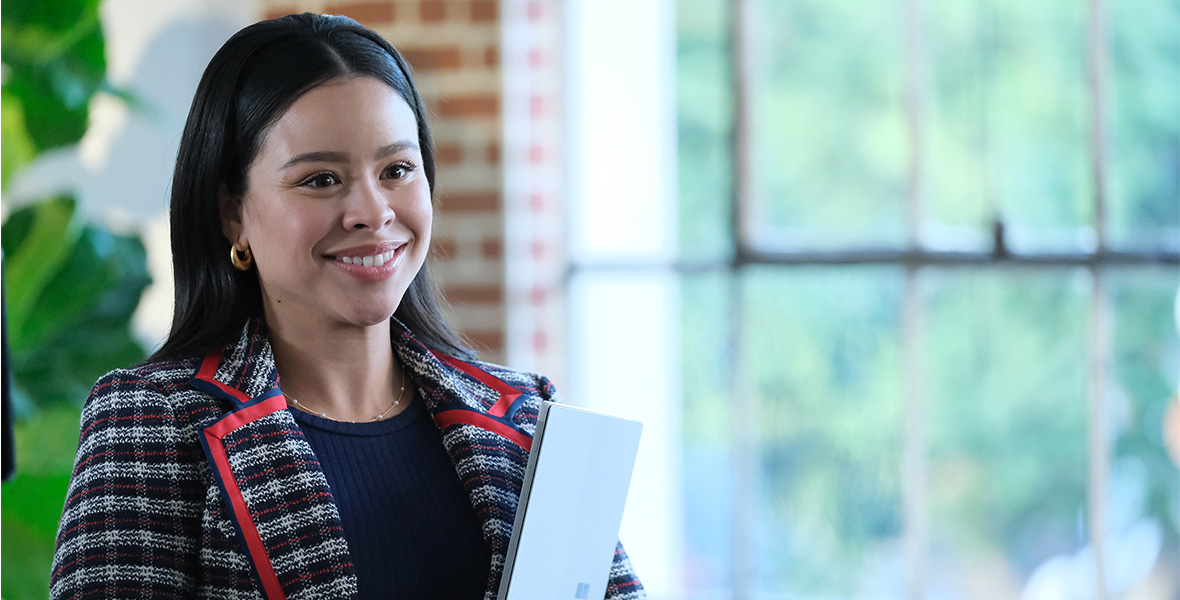 Good Trouble—Thursday, May 11, at 10 p.m. ET/PT on Freeform
The Coterie crew is under immense pressure in this all-new episode. With the clock ticking at Speckulate, Mariana (Cierra Ramirez) and Evan (T.J. Linnard) work together to stop a takeover. Elsewhere, Malika (Zuri Adele) hustles to secure the votes for her women's center proposal. Meanwhile, Davia (Emma Hunton) invites Dennis (Josh Pence) for a night out with her fellow cast members. Watch episodes the next day on Hulu.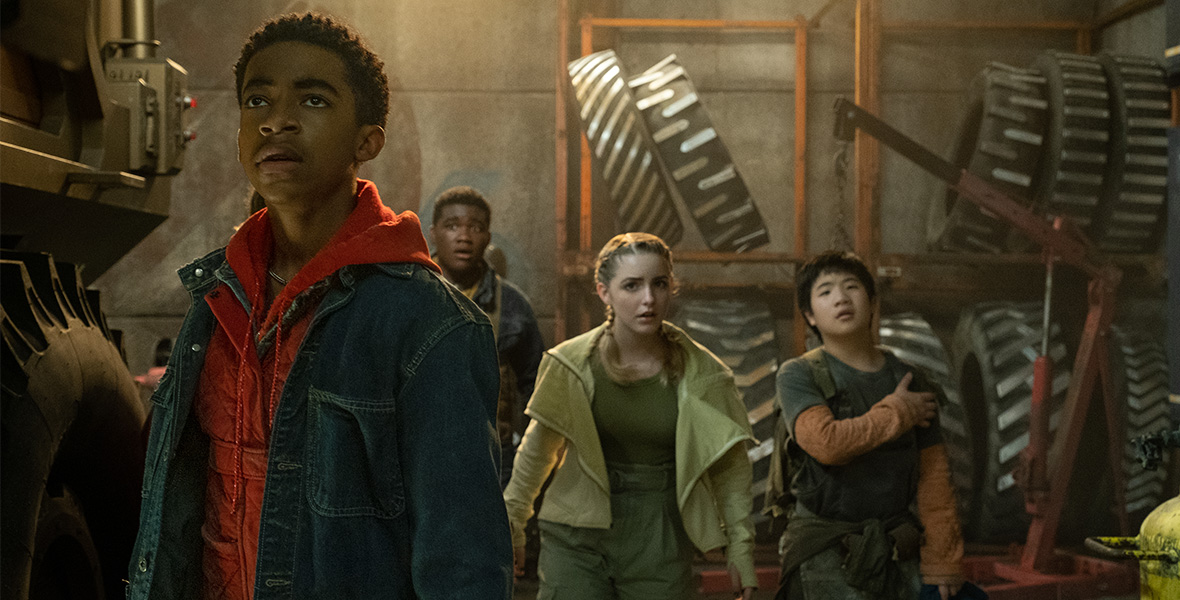 Crater—Friday, May 12, on Disney+
The Disney+ Original Movie follows Caleb Channing (Isaiah Russell-Bailey), who was raised on a lunar mining colony. After the death of his father (Scott Mescudi), Caleb is about to be permanently relocated to an idyllic faraway planet. But before his departure, Caleb and his three best friends—Dylan (Billy Barratt), Borney (Orson Hong), and Marcus (Thomas Boyce)—embark on one final adventure to fulfill his late father's final wish. The group of friends—alongside a new arrival from Earth, Addison (McKenna Grace)—hijack a rover to explore a mysterious crater.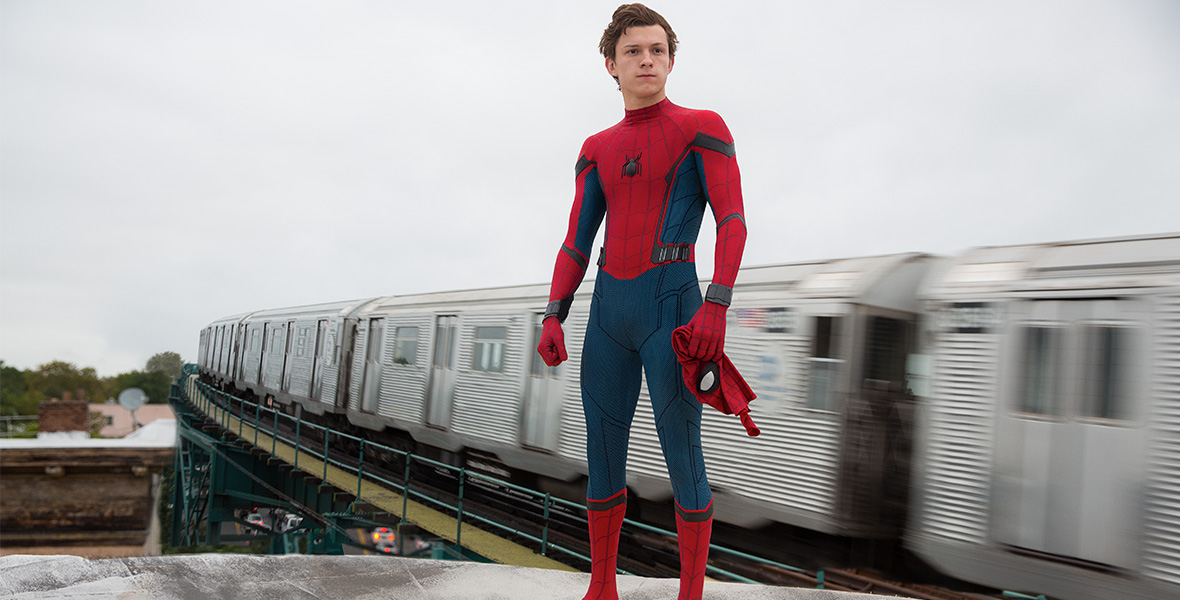 Spider-Man: Homecoming—Friday, May 12, at Disney+
A young Peter Parker aka Spider-Man (Tom Holland) begins to navigate his newfound identity as the web-slinging Super Hero. After the events of Captain America: Civil War, Peter returns home to Queens, New York, where he lives with his Aunt May (Marisa Tomei), under the watchful eye of his new mentor Tony Stark (Disney Legend Robert Downey Jr.) aka Iron Man. As Peter balances being a high school student and undercover hero, the Vulture (Michael Keaton) emerges as a new villain. The action-packed film also stars Disney Legend Jon Favreau, Zendaya, Jacob Batalon, Gwyneth Paltrow, Tony Revolori, and Donald Glover.