By Zach Johnson
Chris Evans blasts off today in Disney and Pixar's Lightyear, the definitive origin story of Buzz Lightyear, the hero who inspired the toy. It's not his first time working with Disney, of course. After setting the movie industry ablaze as Johnny Storm, aka Human Torch, in 20th Century Fox's early 2000s Fantastic Four films, Evans went on to play the inimitable Steve Rogers aka Captain America—first in Marvel Studios' Captain America: The First Avenger, then in two Captain America sequels and the Avengers films. His Super Hero roles aside, the actor has played everything from an astronaut to a de facto guardian—and even himself! And so, in celebration of Lightyear opening exclusively in movie theaters, join us in taking a closer look at some of Evans' roles across the worlds of Disney.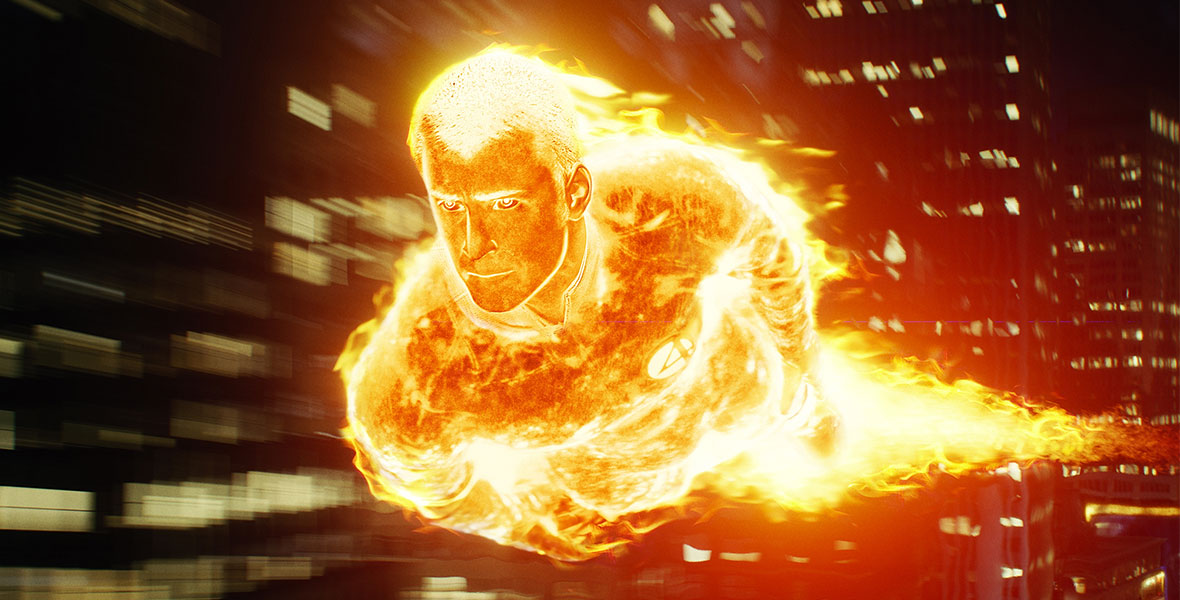 Fantastic Four (2005)
Transformed into Super Heroes after surviving a disaster in space, The Fantastic Four—Reed Richards, aka Mr. Fantastic (Ioan Gruffudd); Susan Storm, aka Invisible Woman (Jessica Alba); Johnny Storm, aka Human Torch (Chris Evans); and Ben Grimm, aka Thing (Michael Chiklis)—struggle to reconcile their powers, responsibilities, and relationships as a dysfunctional family. Ultimately, they must put all that aside to stop the maniacal Dr. Doom (Julian McMahon), their former patron, who is hellbent on world domination.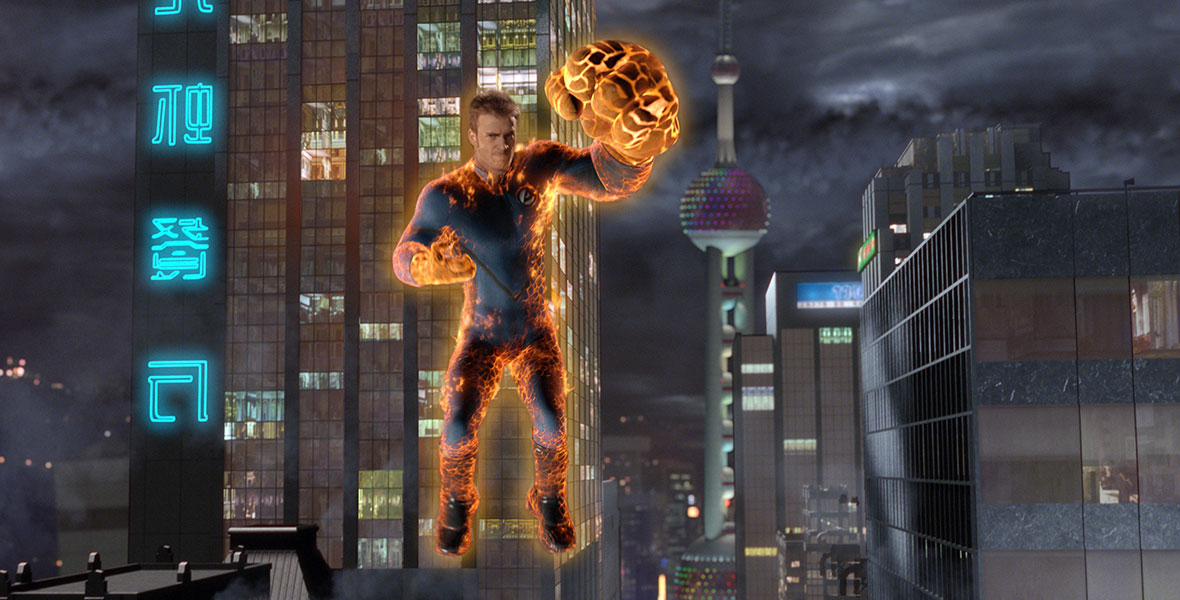 Fantastic Four: Rise of the Silver Surfer (2007)
What would you do when an intergalactic herald known as The Silver Surfer (played by Doug Jones and voiced by Laurence Fishburne) crashes your sister's wedding and promises global destruction? If you're Johnny, there's just way to answer: "Flame on!"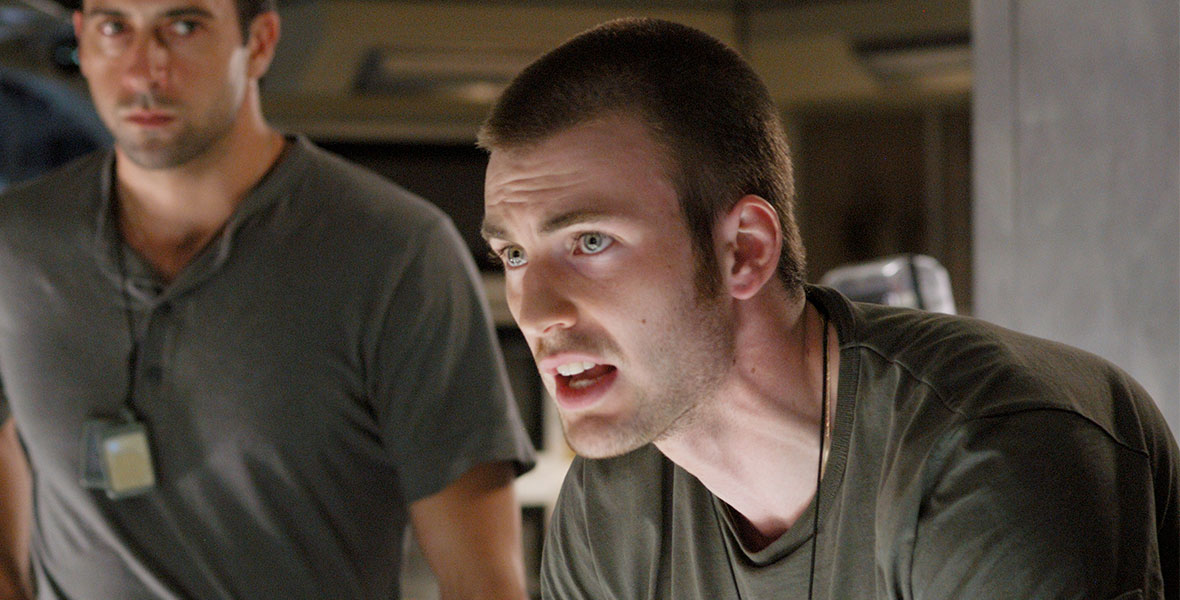 Sunshine (2007)
In the year 2057, Earth's last hope lies with a spacecraft whose mission is to deliver a nuclear device designed to reignite our fading sun. Evans plays steadfast engineer James Mace alongside an all-star cast that includes Rose Byrne, Cliff Curtis, Troy Garity, Cillian Murphy, Hiroyuki Sanada, and two future stars of the Marvel Cinematic Universe (MCU), Benedict Wong and Michelle Yeoh. The sci-fi thriller is directed by Academy Award® winner Danny Boyle from a script by Oscar® nominee Alex Garland.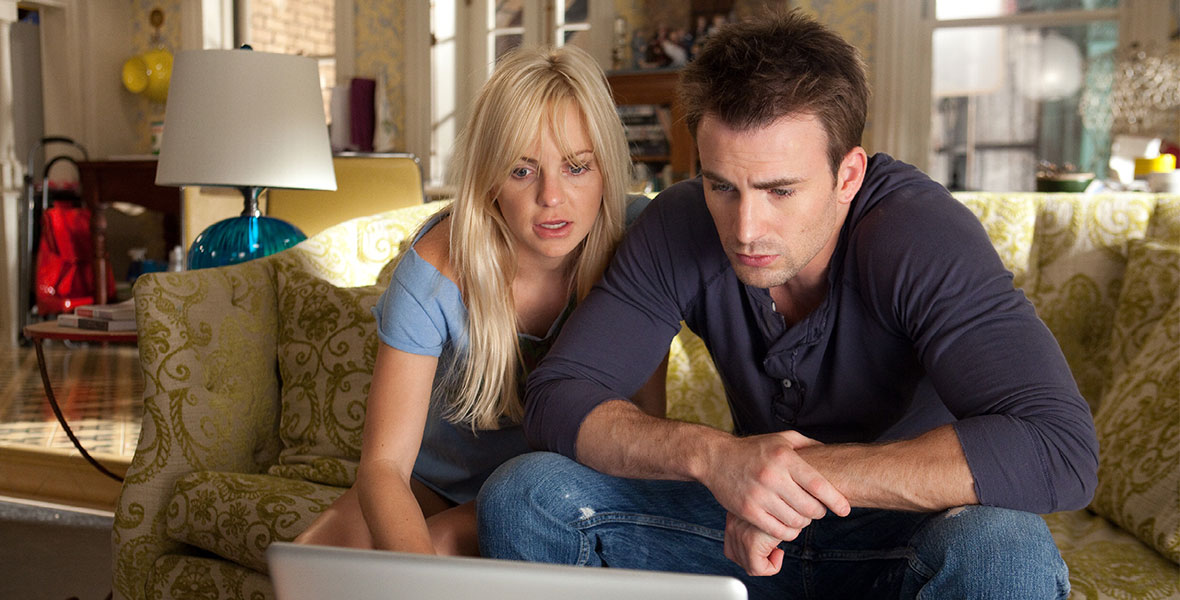 What's Your Number? (2011)
In this comedy from 20th Century Fox (intended for mature audiences), Evans stars as Colin Shea, who helps his neighbor, Ally Darling (Anna Faris) track down her former lovers. There's just one problem... Colin and Ally just might be each other's soul mate!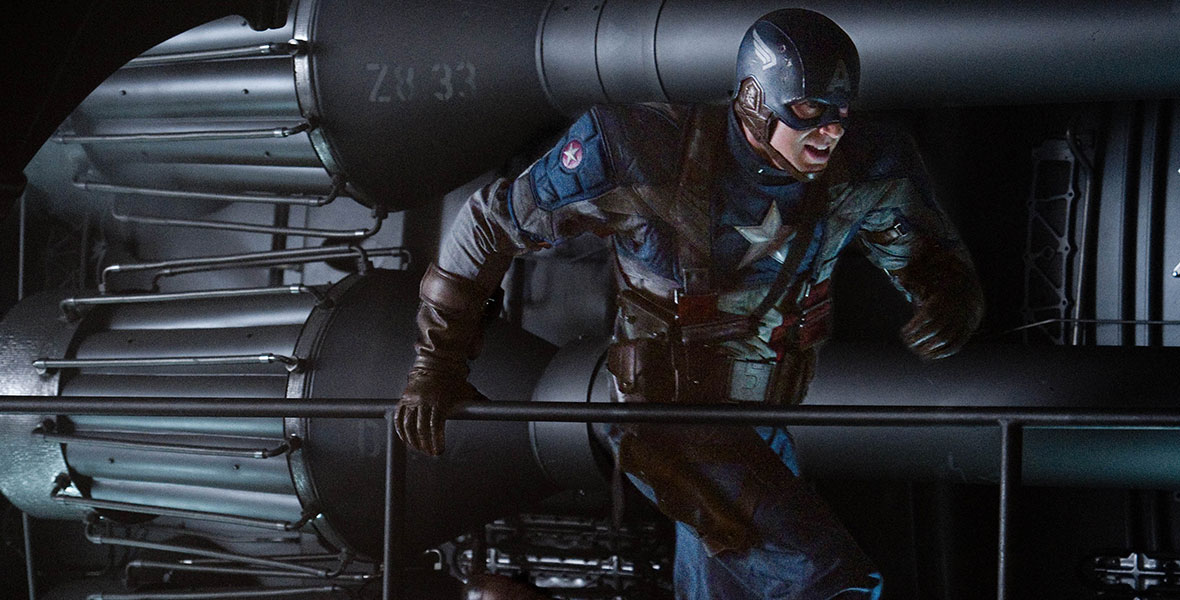 Captain America: The First Avenger (2011)
After being deemed unfit for military service, Steve Rogers (Evans) volunteers for a top-secret research project that transforms him into the Super Soldier known as Captain America. He leads the fight for freedom during World War II, as he's the world's best chance at stopping the evil HYDRA organization, led by the Red Skull (Hugo Weaving).
Marvel's The Avengers (2012)
Sixty-six years after he was frozen in a state of suspended animation, S.H.I.E.L.D. exhumed Captain America so Nick Fury (Samuel L. Jackson) could recruit him for the Avengers Initiative. Alongside Tony Stark, aka Iron Man (Disney Legend Robert Downey Jr.); Natasha Romanoff, aka Black Widow (Scarlett Johansson); Bruce Banner, aka Hulk (Mark Ruffalo); Thor (Chris Hemsworth); and Clint Barton, aka Hawkeye (Jeremy Renner), Captain America pledged to stop Loki (Tom Hiddleston) during the Battle of New York.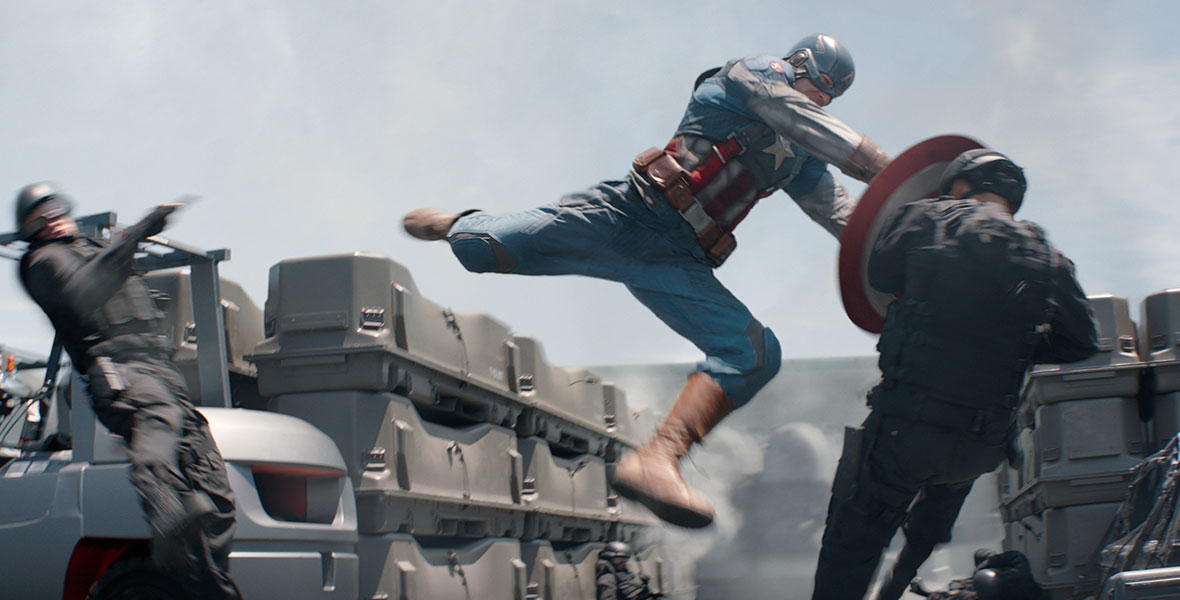 Captain America: The Winter Soldier (2014)
Does that masked, metal-armed man look familiar? It turns out Captain America wasn't the only one to transcend time, as his best friend Bucky Barnes (Sebastian Stan) was rescued from the brink of death and brainwashed to become the assassin known as the Winter Soldier. Can Captain America knock some sense into his pal before it's too late?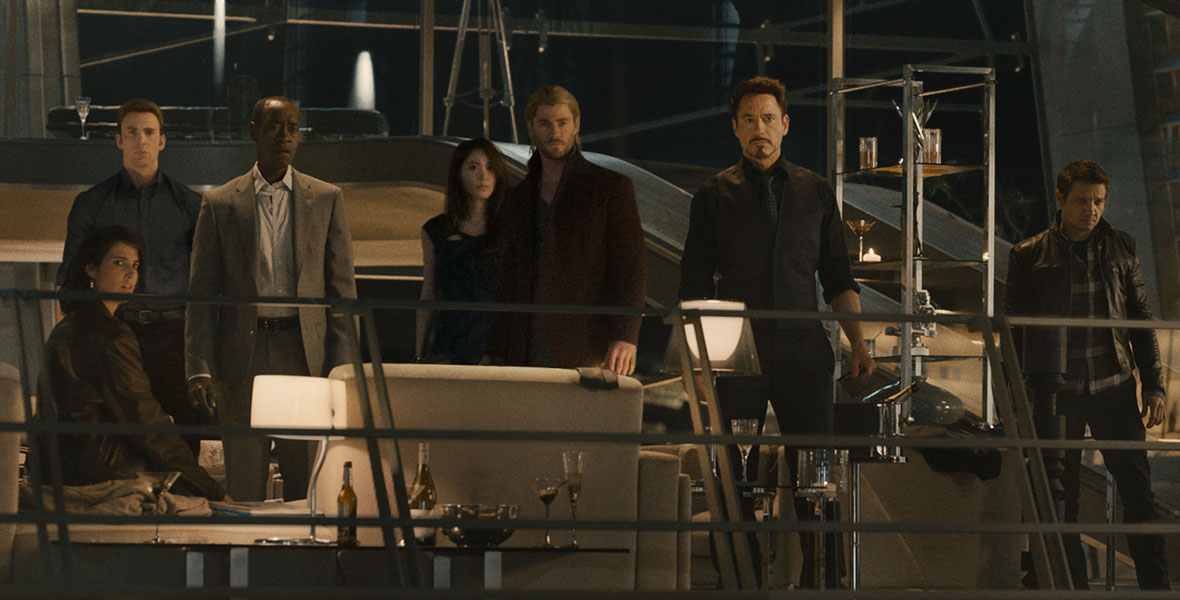 Avengers: Age of Ultron (2015)
Whether he's battling sentient robots or superpowered twins, Captain America never gives up; he wasn't kidding when he said, "I can do this all day!" But can he and the rest of the Avengers stop Ultron (James Spader) before he takes over the entire world?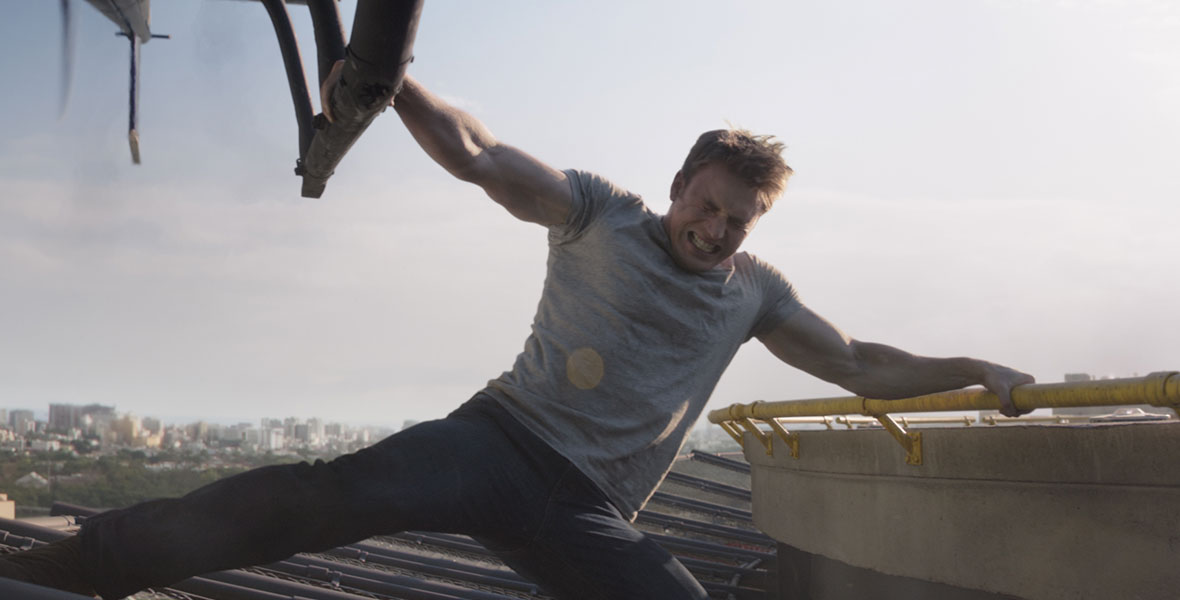 Captain America: Civil War (2016)
Avenging is tough business, especially when the world's governments want to get involved. Debates about the Sokovia Accords, which would control and regulate the activities of enhanced individuals, ruffles our heroes, putting Captain America and Iron Man at odds. As a result, the new status quo fractures the Avengers in surprising ways.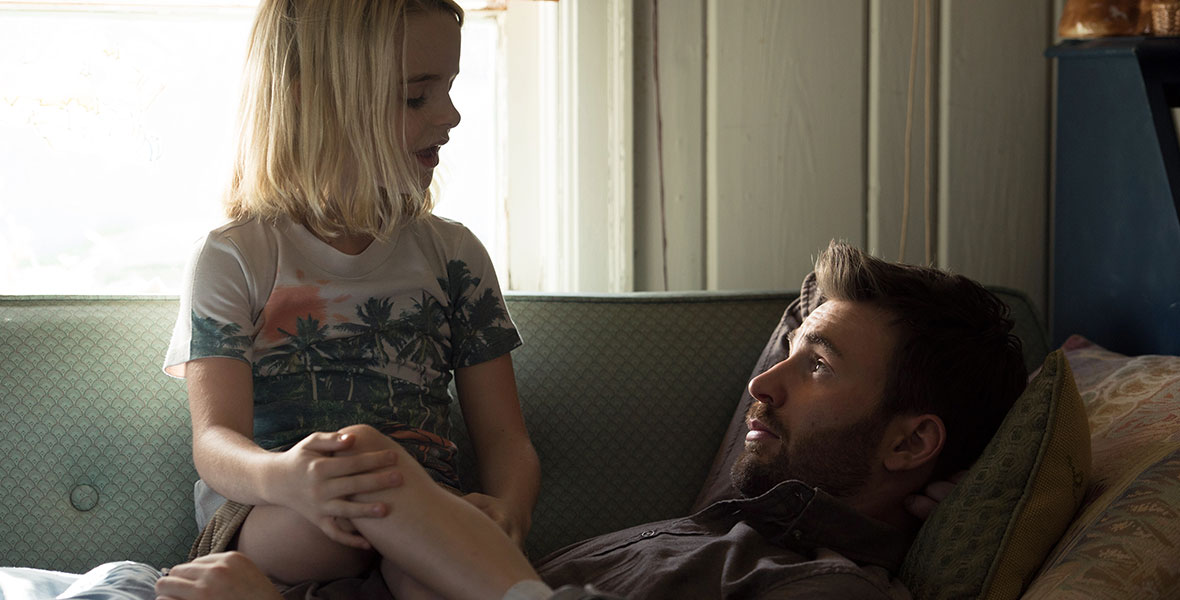 Gifted (2017)
Frank Adler (Evans) is a single man raising a child prodigy—his spirited niece, Mary (Mckenna Grace)—in a coastal Florida town. Frank wants Mary to have a normal life, unlike her late mother. This goes against the wishes of Frank's mother, Evelyn (Lindsay Duncan), whose ambitions for her granddaughter threaten to separate Frank and Mary.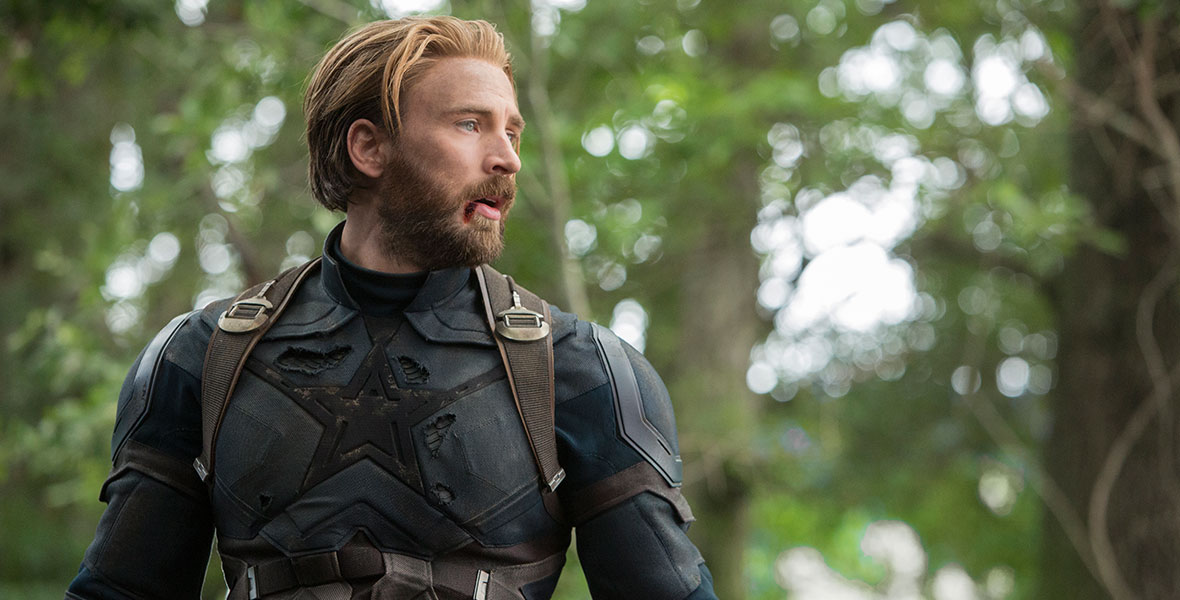 Avengers: Infinity War (2018)
Captain America and the Avengers have never faced a threat like Thanos (Josh Brolin), who wants to collect each Infinity Stone so he can erase half the universe's population.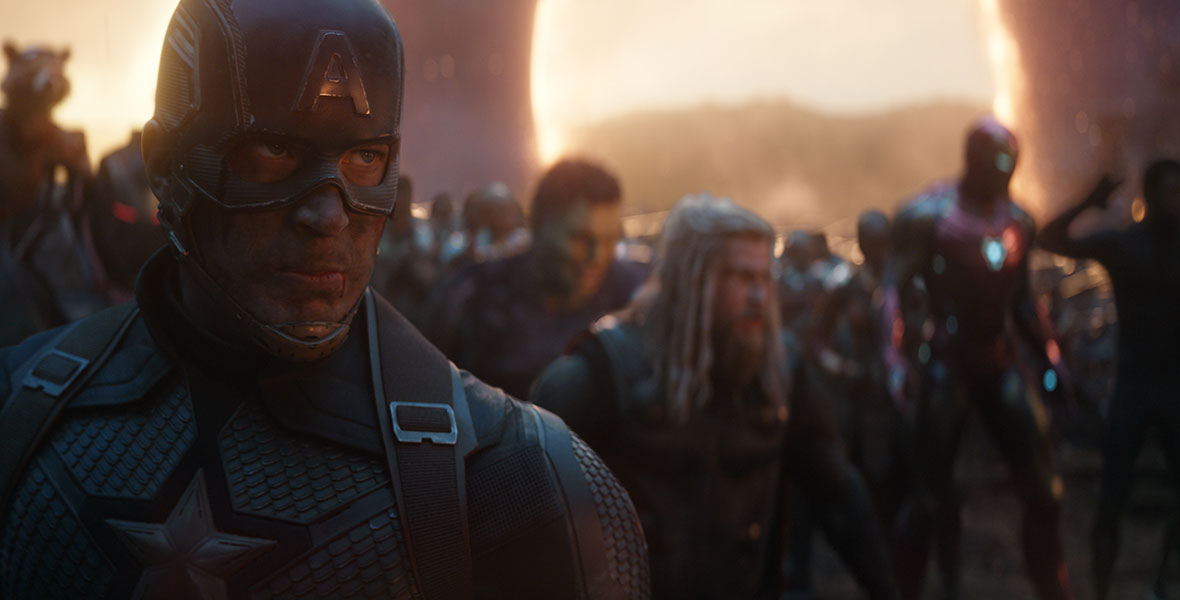 Avengers: Endgame (2019)
Captain America didn't get erased, like so many of his friends—and he's never given up hope that the Avengers can undo Thanos' actions. In order to save the day and bring everyone back, the Avengers will have to journey across space and time.
Free Guy (2021)
The less we say about Evans' brief but memorable cameo, the better. Just watch it!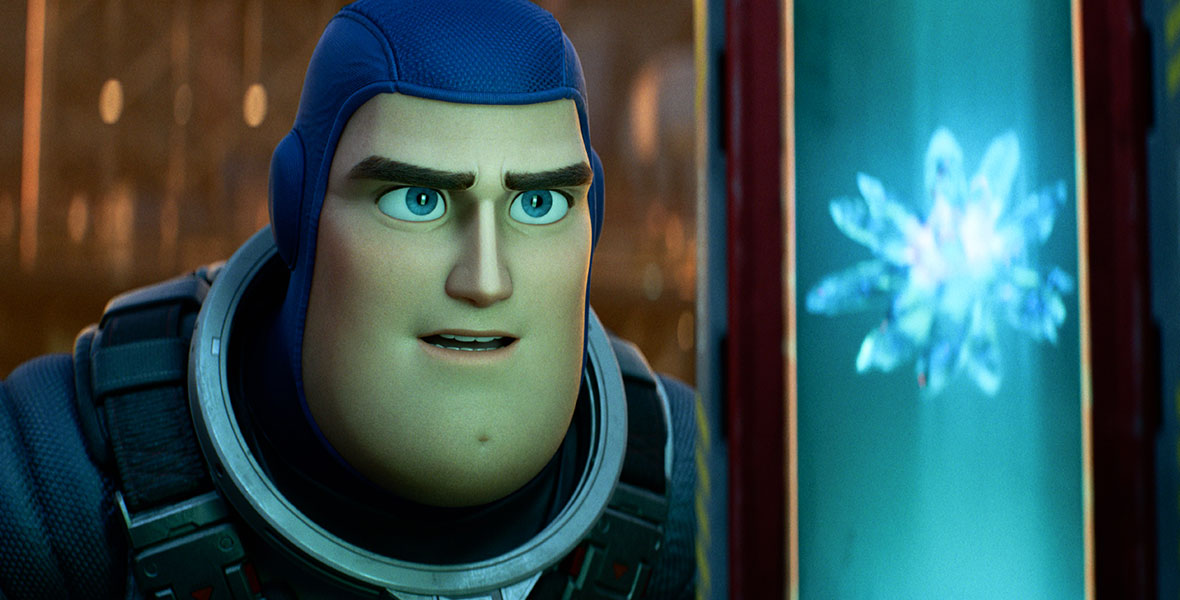 Lightyear (2022)
Legendary space ranger Buzz Lightyear (voiced by Evans) embarks on an intergalactic adventure alongside ambitious recruits Izzy Hawthorne (voiced by Keke Palmer), Mo Morrison (voiced by Taika Waititi), and Darby Steel (voiced by Dale Soules), plus his robot companion Sox (voiced by Peter Sohn). The motley crew must learn to work as a team to evade Zurg (voiced by James Brolin) and his obedient, omnipresent robot army.