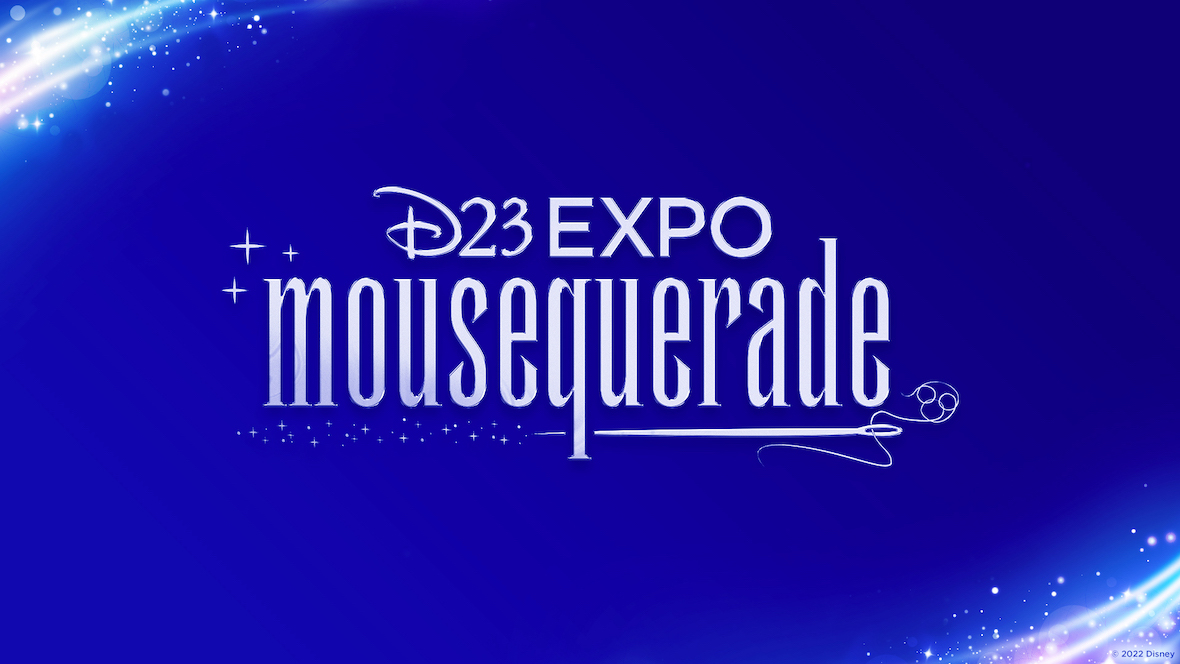 While details on our panels and presentations are still to be announced, one thing we know for sure is that you'll need to come to D23 Expo 2022 dressed to impress, because the Mousequerade costume contest is returning!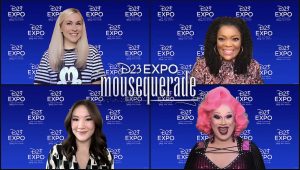 This year, the fabulous and fashionable Nina West will be hosting, with Yvette Nicole Brown (Big Shot, Disenchanted), Ashley Eckstein (voice of Ahsoka Tano and creator of Her Universe), and Ally Maki (Toy Story 4, Home Sweet Home Alone) judging the always impressive selection of contestants.
The contest will feature new and returning categories including "Off the Screen," "Imagine That!," "Magical Mashups," and "Cast of Characters," as well as a fan-favorite award voted on by the audience and a "Best in Show" prize of $2,300. 
Important Deadlines
February 28: Contest Entry Opens at 9:00 AM PT
April 1: Contest Entry Ends at 6:00 PM PT
On or Around April 29: Finalists Notified
September 9: D23 Expo 2022 Mousequerade
At this one-of-a-kind event, taking place Friday, September 9, ten (10) finalists in each of the following four categories will dazzle the crowd with the original costume designs they have brought to life:
Off the Screen: From Never Land to Adventureland, Tatooine to Wakanda, and all the Disney places that have inspired us over the years, these costumes are the most detailed, the most stunning, and the most inspired representations of the characters we love. Single person entry only.
Imagine That!: A kaleidoscope of inspired designs that we didn't think were possible, this category is for all the out-of-the box ideas! Single person entry only.
Magical Mash-Ups: For everyone who couldn't just choose one thing, this category is for the Heroes AND Villains, and the most innovative mash-ups! 1-2 people per entry (1 minimum; 2 maximum).
Casts of Characters: Friends and family alike come together to create their favorite cast of characters from any of the Disney universes. Duo entries and group entries (up to eight (8) total members) may participate. 2-8 people per entry (2 minimum; 8 maximum).
Contest Entry opens on February 28, 2022 at 9:00 AM PT. The deadline for entry is April 1, 2022 at 6:00 PM PT. Those interested in entering the contest must complete the Entry Form and submit three (3) to five (5) sketches and/or photos of their costume design by the deadline. Contest entries will be evaluated on the basis of creativity and originality of Costume(s), creative use of category theme, and use of materials.
Ten (10) finalists in each category will be selected. Finalists will receive complimentary one-day tickets to attend D23 Expo 2022 on Friday, September 9, 2022. See the D23 Expo 2022 Mousequerade Official Rules for more details regarding complimentary ticket allocations.
During the live contest, finalist costumes will be evaluated on the basis of quality, craftsmanship, originality, use of color and materials, creative use of category theme, and on stage presentation. The winners of each Mousequerade category, chosen by three celebrity judges, will receive a trophy. Fan's Choice, chosen by public vote, will receive a commemorative sash. To celebrate the rich history, legendary creativity and creators, and one-of a kind storytelling of Disney's first century, the winners of each category will be considered for the grand prize, the Best in Show title. The winner of the Best in Show title will receive a prize of $2,300 and a trophy.
Contestants need to be members of D23: The Official Disney Fan Club (General or Gold Member) to enter.
*NO PURCHASE NECESSARY. A purchase will not increase your chances of winning. Contest submission phase begins at 9:00 AM PT on 2/28/22 and ends at 6:00 PM PT on 4/1/22. Open only to legal residents of 50 US/DC who are 18 years or older who are a D23 Member (General or Gold Membership) at the time of entry. Finalists must attend D23 Expo Mousequerade on 9/9/22. Travel and accommodations will not be provided. Click Here for Official Rules, including how to enter, prize details and restrictions. Void where prohibited. Msg&data rates may apply. Sponsor: Worldwide Services, Inc. dba D23 Worldwide, 500 Buena Vista Street, Burbank, CA 91521.