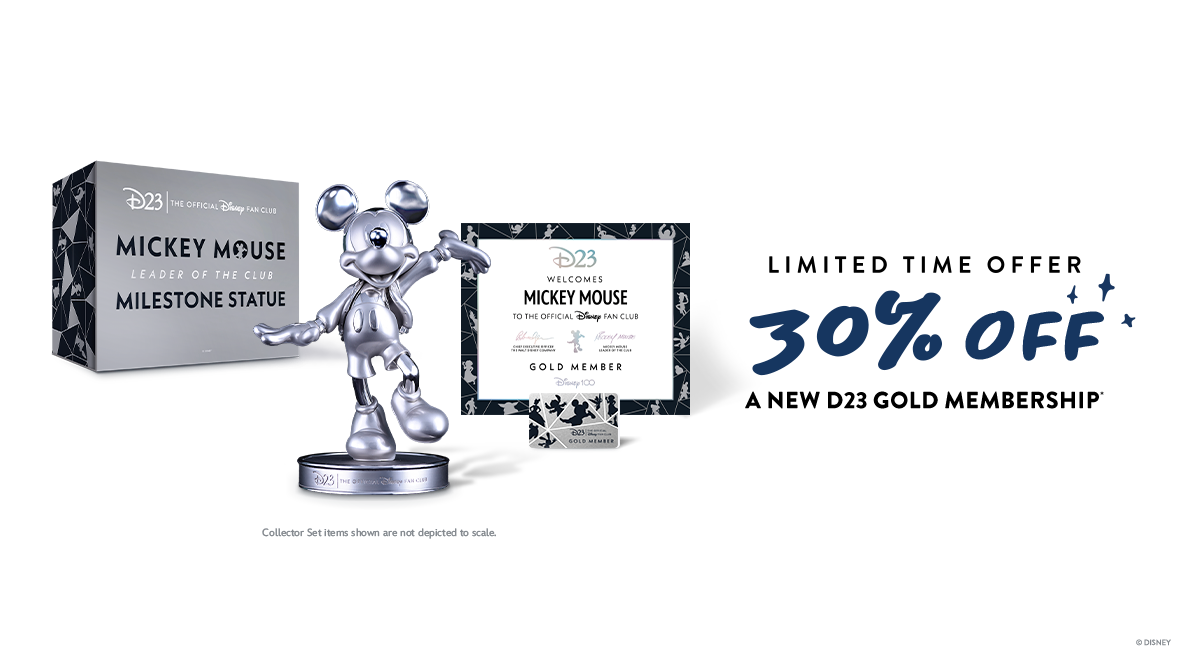 Limited Time Golden Offer


Discover the Magic of D23: The Official Disney Fan Club!
Receive 30% off a new D23 Gold or Gold Duo Membership!*
Your 2023 D23 Gold Membership will include an exclusive Mickey Mouse "Leader of the Club" Milestone Statue, special discounts, access to member-only events, and more!
Use Promo Code at Checkout: GOLDEN23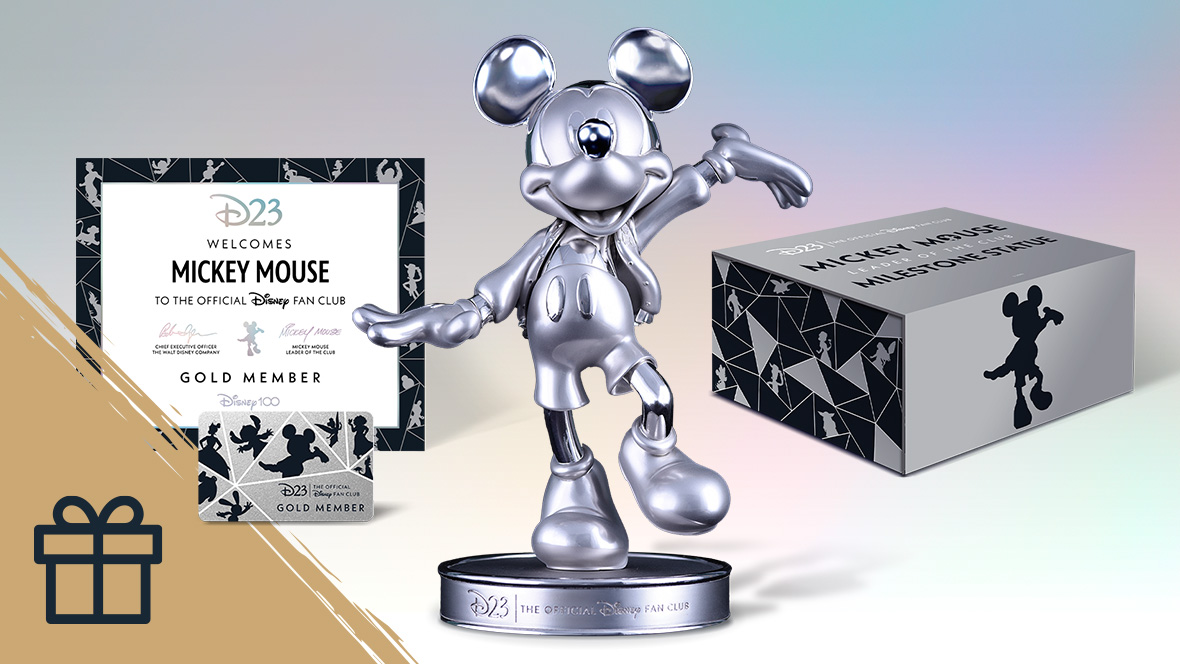 Annual D23 Gold Member Collector Set
This exclusive set features the Mickey Mouse "Leader of the Club" Milestone Statue*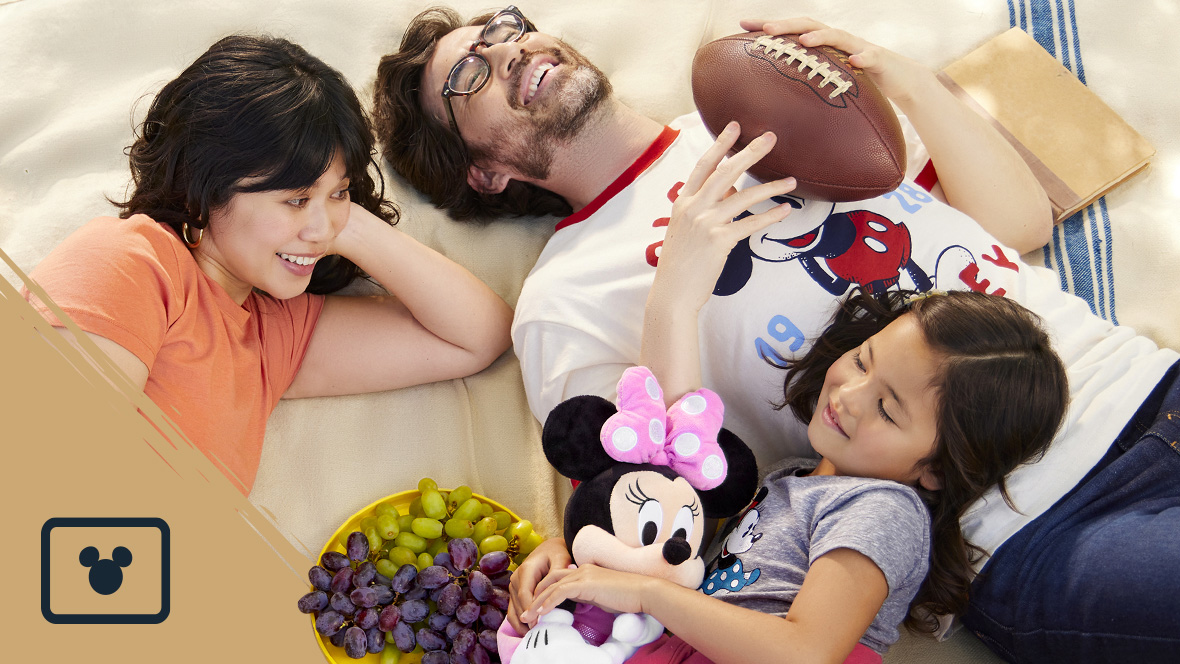 Exclusive Discounts & Offers
Access limited edition merch and year-round discounts and offers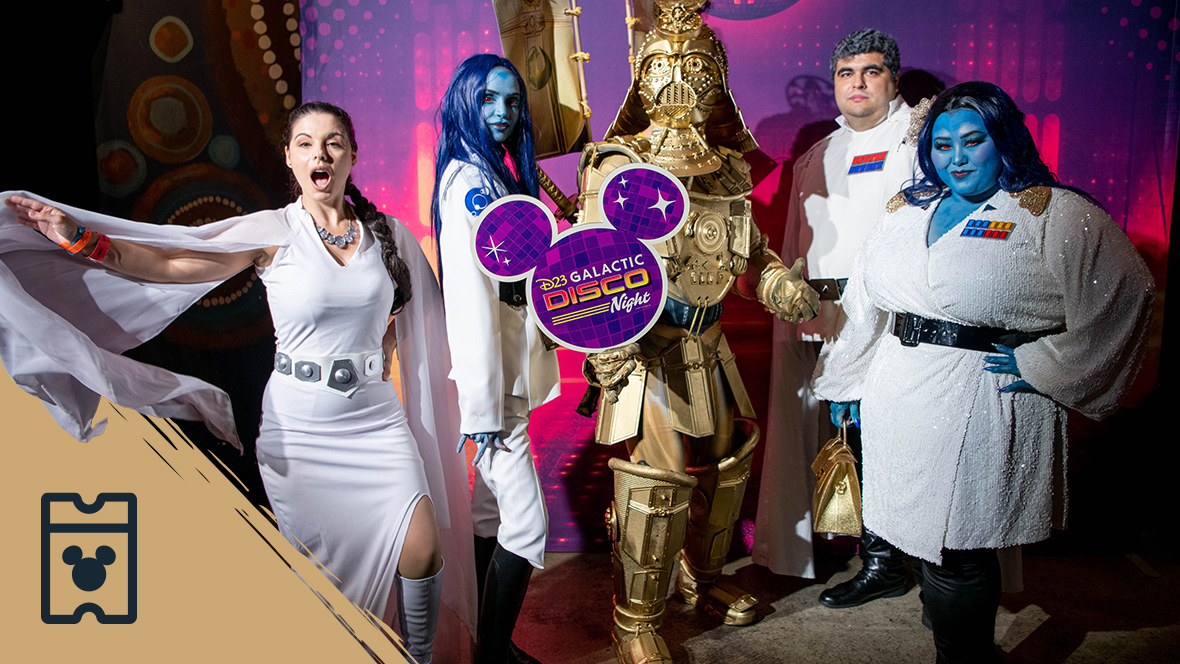 Attend fan-centric in-person and virtual events throughout the year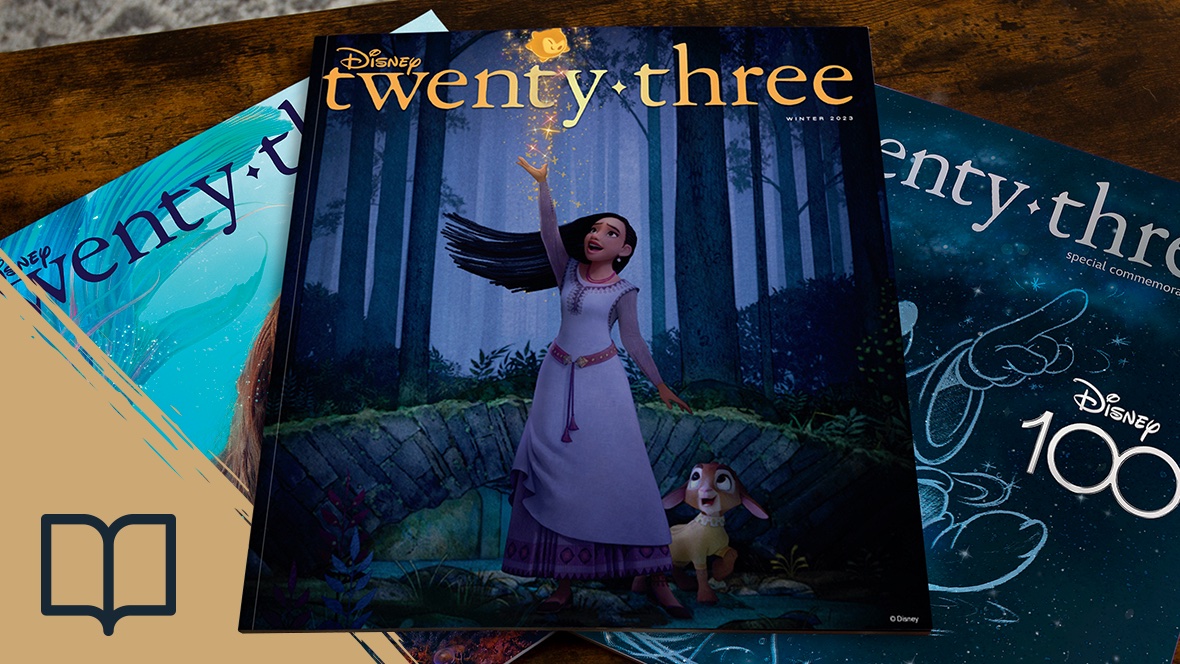 Get four issues of Disney twenty-three with all-access interviews and stories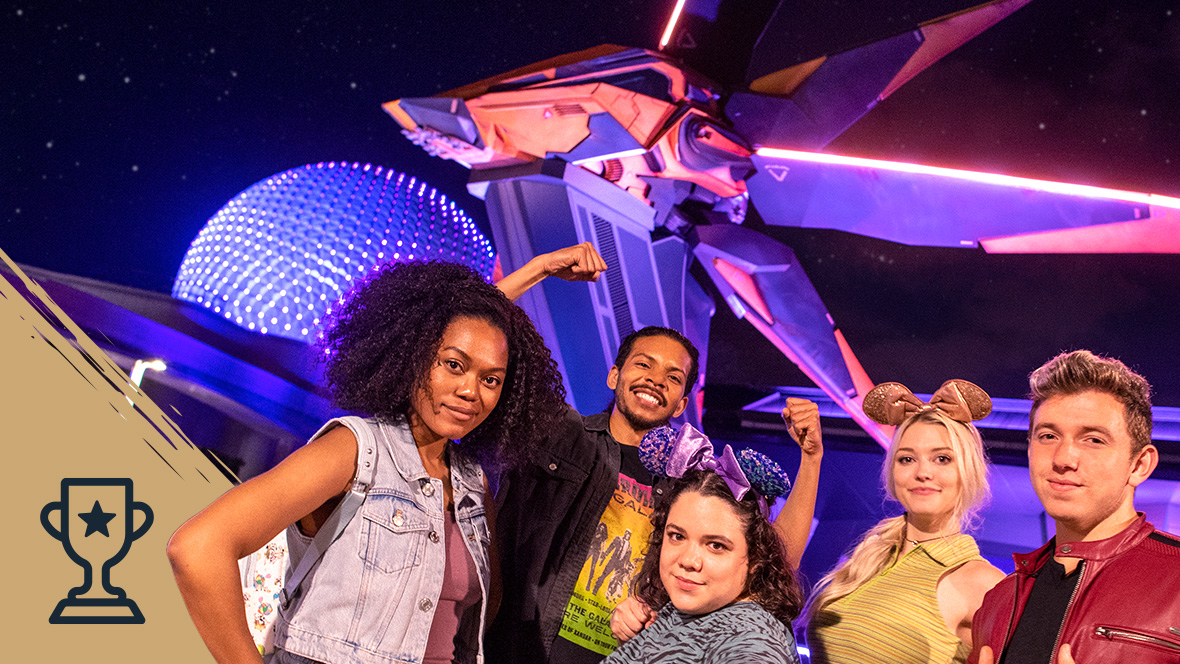 Enter for your chance to win magical prizes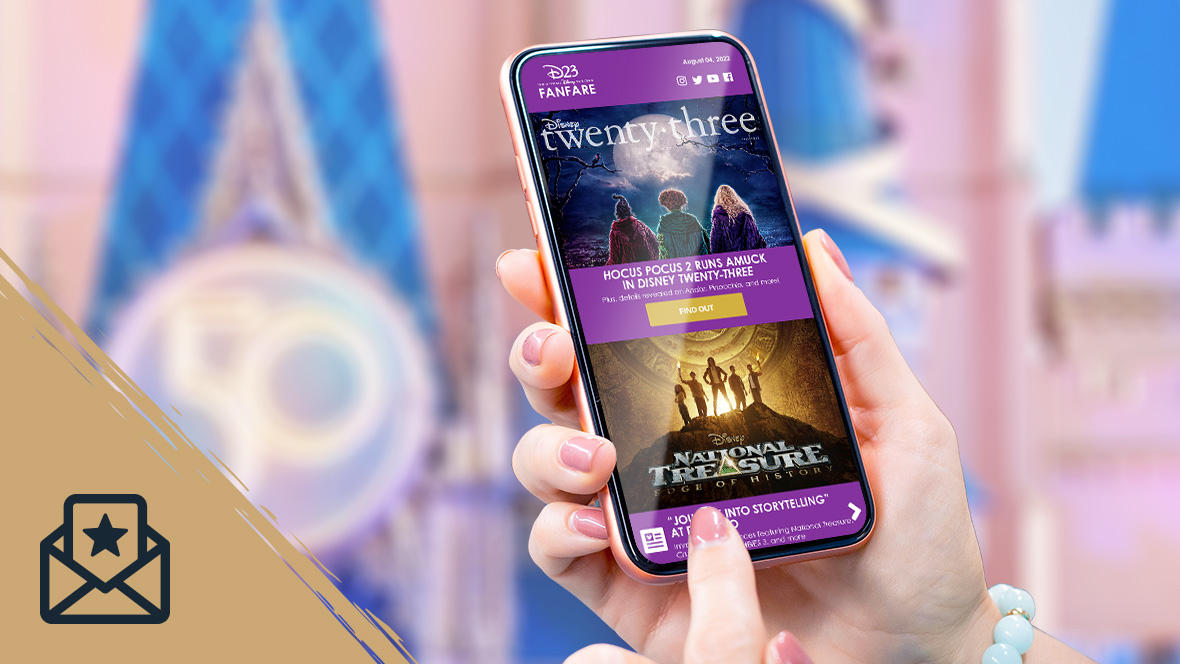 FanFare Weekly Newsletter
Stay in the loop on all things Disney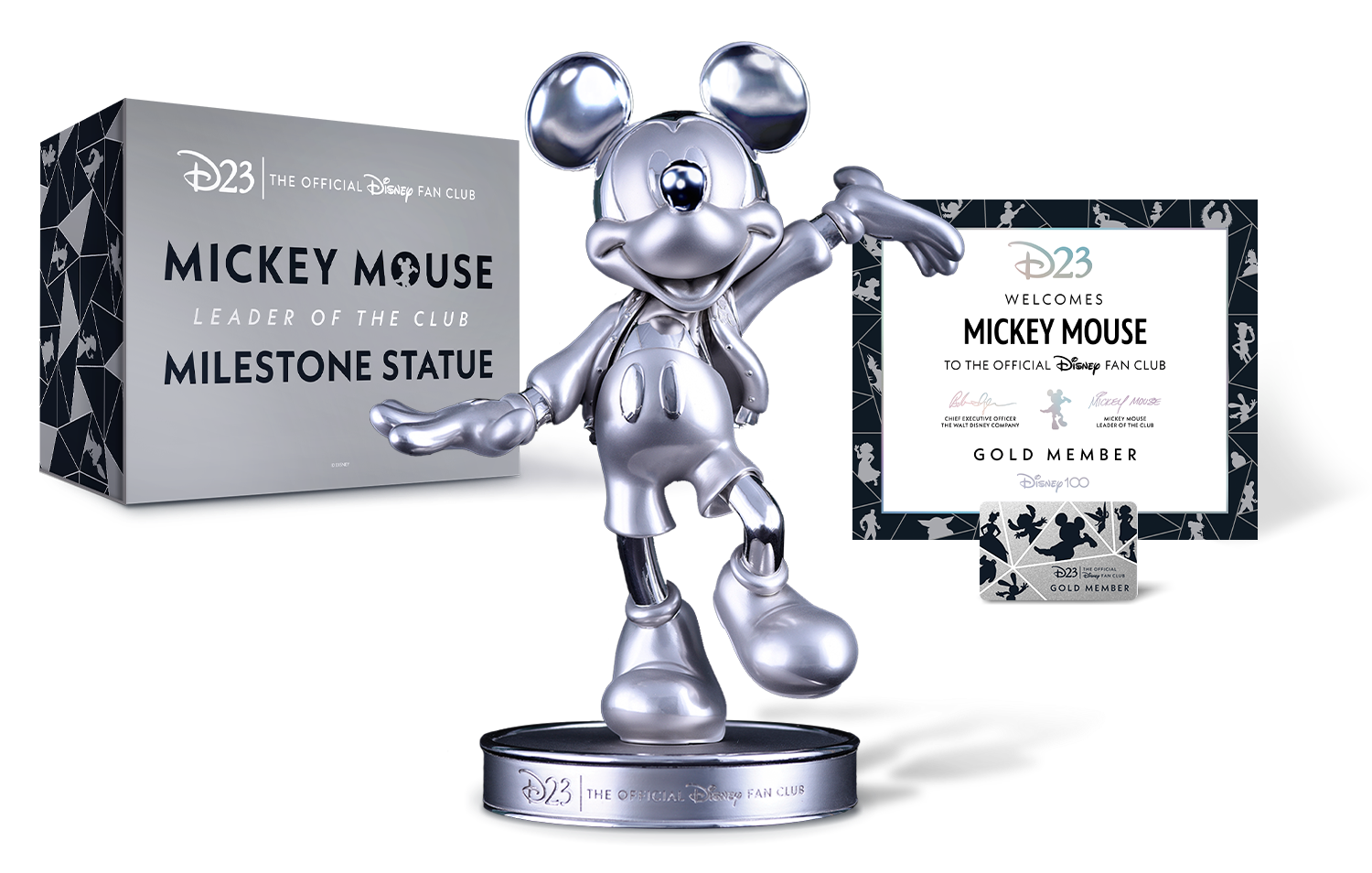 2023 D23 Gold Member Collector Set
Celebrating 100 Years of Disney
Created Especially for D23 Gold Members

Fully sculpted Mickey Mouse figure on solid base.

Disney100 logo on the back of Mickey's jacket.

''D23: The Official Disney Fan Club" text on base.

Statue will start shipping in Spring 2023 to D23 Gold Members who join or renew their membership on or after January 1, 2023.

Limit one (1) D23 Gold Member Collector Set per membership plan.
The Bare Necessities
Statue Materials: ABS Plastic, Stainless Steel, Rubber
Statue Dimensions:

Height: 10.25" (26 cm)

Width: 8" (20.3 cm)


Depth: 5" (12.7 cm)

Statue Weight: 1.65 lbs (.75 kg)
Box Dimensions:

Height: 12.25" (31.1 cm)

Width: 9.56" (24.3 cm)

Depth: 6.45" (16.4 cm)

Approximate Shipping Weight: 3.15 lbs (1.43 kg)
Use Promo Code at Checkout: GOLDEN23
*30% off the regular price of a D23 Gold Membership or a D23 Gold Duo Membership valid beginning at 12:01 am PT on September 28, 2023 and must be redeemed by 11:59 pm PT on October 12, 2023. Limited time offer, while supplies last. Savings based on the current non-discounted price of a new D23 Gold Membership or D23 Gold Duo Membership. Please allow 6-8 weeks for delivery. Must purchase online and use promotional code GOLDEN23 at checkout to qualify. Offer does not apply to taxes or shipping & handling charges. Offer not valid for gift memberships, membership renewals, or upgrades from Gold to Gold Duo Plan. Offer is not transferable and not redeemable for cash; offer subject to change or termination without notice. Cannot be combined with other discounts or promotions. D23 Memberships will automatically renew at the non-discounted retail price every year until canceled. Purchases and memberships subject to D23's Terms and Conditions, available at https://d23.com/d23-membership-terms/. Offer available to U.S. residents only.