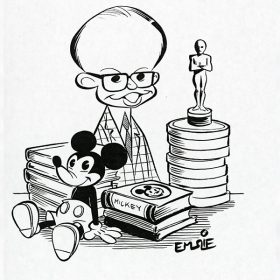 By D23 Team
It's been 90 magical, wonderful years of Mickey Mouse, and in celebration of this
monu-mouse-tal occasion, we're taking a look back at our top Mickey questions, answered by Dave Smith, Chief Archivist Emeritus of the Walt Disney Archives.
Got a question of your own? You can submit it to Dave here.
Q : If you could, do you think you could…
See more