By Andie Hagemann
The world needs Willow's magic... again.
From Lucasfilm comes Willow, a Disney+ Original action-adventure series based on Disney Legend George Lucas' 1988 fantasy-adventure film of the same name.
Warwick Davis returns as aspiring sorcerer Willow Ufgood, who embarked on a perilous quest to protect infant empress Elora Danan and rescue the world of Andowyne from the clutches of evil Queen Bavmorda. The series picks up 20 years after the events of the film as darkness is once again threatening the magical land; Queen Sorsha (Joanne Whalley, reprising her '88 role) and the Kingdom of Tir Asleen are in peril, and evil forces have kidnapped her son Prince Airk (Dempsey Bryk). His sister, Princess Kit (Ruby Cruz), sets out on a dangerous mission to rescue him along with a group of unlikely heroes—Dove (Ellie Bamber), Jade (Erin Kellyman), Graydon (Tony Revolori), and Boorman (Amar Chadha-Patel)—but she soon realizes that they can't succeed alone... and seeks help from Willow.
In celebration of Willow's upcoming debut on Wednesday, November 30, Davis, Cruz, Bryk, Bamber, Kellyman, Revolori, and Chadha-Patel joined executive producer and writer Jonathan Kasdan for a dynamic virtual press conference where they shared memorable behind-the-scenes moments from making the magical series.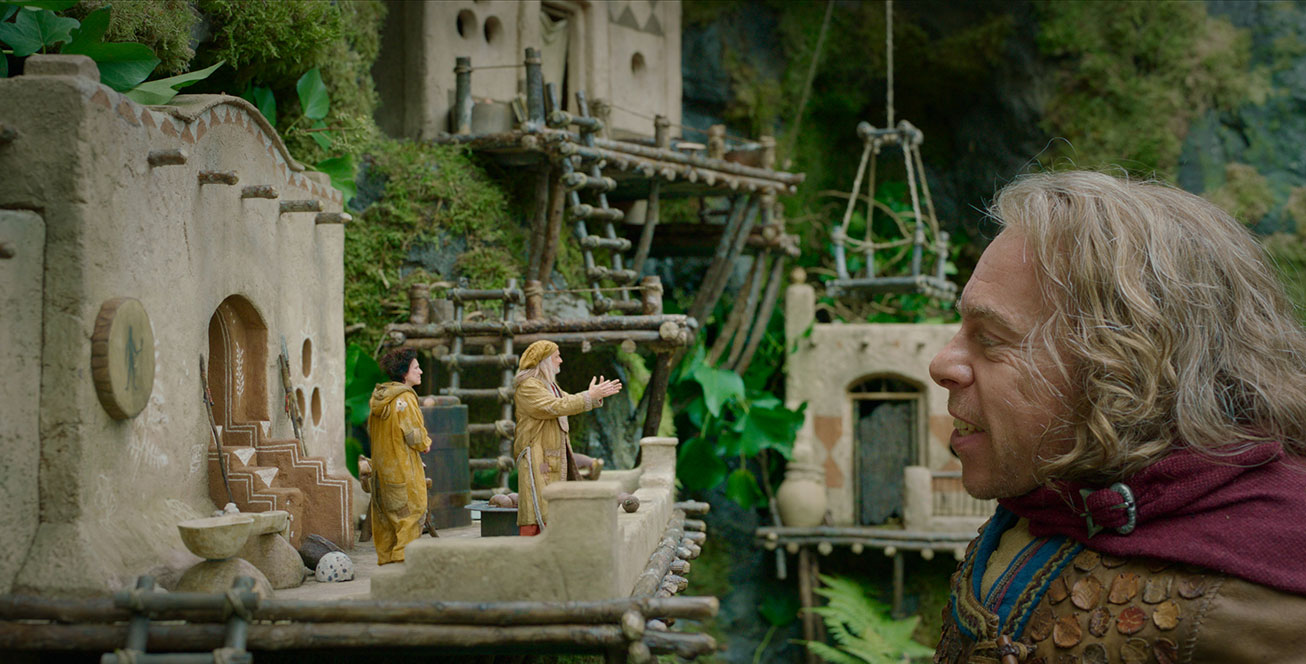 Davis on whether he ever expected to portray Willow a second time:
"For years it's been talked about by the fans," he shared. "They've constantly pestered me saying, 'When are we going to see a sequel to that movie?' It's a question that I could never answer—until I met Jon Kasdan. While on the set of Solo, Jon was obsessed with talking about Willow, and I wondered who had let him on the set; no fans allowed here!" he joked. "It was decided that there should indeed be more Willow, and that was the catalyst for this project to happen. Before I knew it, I was on set in Wales for the very first day of filming once again— looking just like Willow, but a slightly older, more mature, better-looking version."
Kasdan on balancing the series' tone:
"It's a challenge, and with every episode you're sort of walking the line between making it familiar and satisfying—what fans expect from the 'brand' Willow—and then trying to push it forward and tell a story that's surprising and unexpected," the producer explained. "The great weapon we had was Warwick, who lent the whole universe of Willow credibility—and the moment you see him on screen, you suddenly believe these six other foolish kids could somehow fit into that world, and really inhabit it, and they did so beautifully and with such gusto and enthusiasm. It was amazing to watch all these things come together and become something that feels like a progression from the movie as much as a love letter to it."
Revolori on being a fan of the original film:
"I loved the film and watched it with my parents and brother [a lot] as a child," Revolori admitted. "I fell in love with the magic of the world—and when this opportunity came around, I was excited and honored.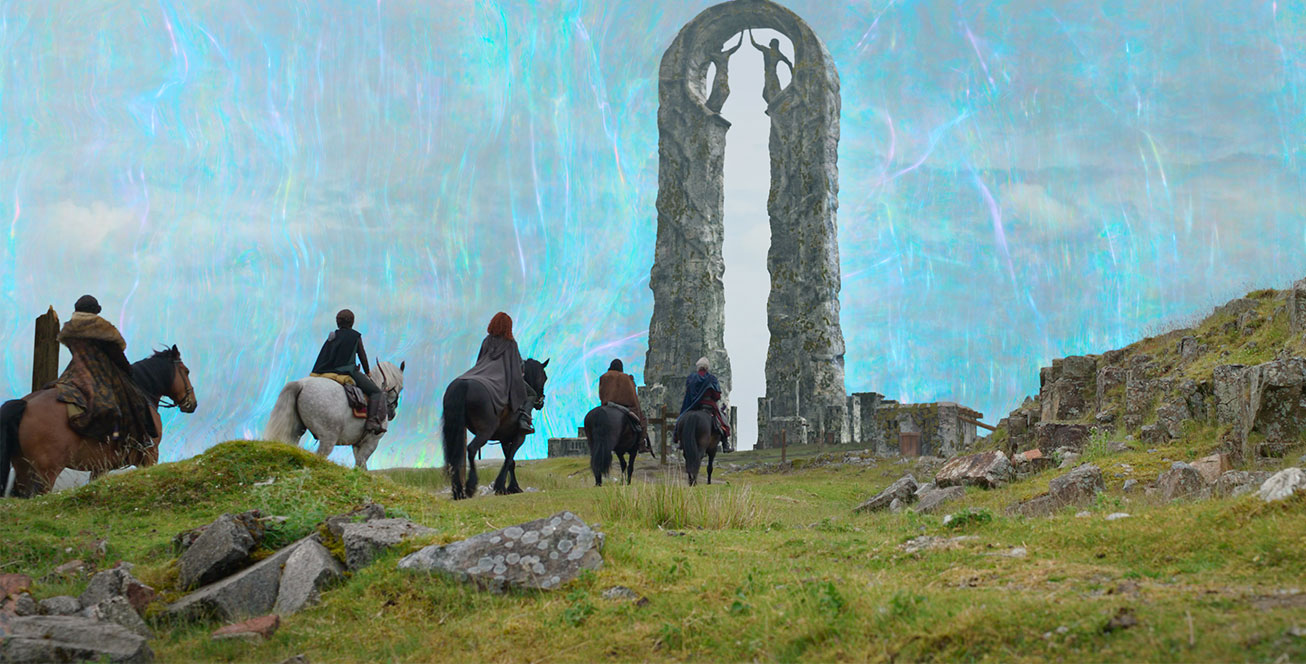 Cruz on wisdom and advice from Davis:
"Honestly, just being in his presence was like a lesson in its own right," confessed the actor—adding directly to Davis, "Warwick, you taught me just by watching you be able to switch it on and off—which is something I really struggle with. I really admire you for that. Coming in, you'd just waltz on set, and then suddenly you'd be in the most emotional state, or you'd be cracking one-liners the entire time... Being around you, and getting to witness you in your element was really cool."
Davis on his children Harrison and Annabelle joining Willow:
"It was wonderful to have my son and daughter as part of the series," Davis shared. "Annabelle plays Mims, Willow's daughter, and she's a brilliant actor in her own right. We had a lot of fun playing the scenes together. Obviously, we've got that natural chemistry between us, which I think really shines in the scenes we have together. I'm immensely proud of her work. And Harrison, for me, is the most perfect stunt and photo double. He stands the same height as I do; looks just like me."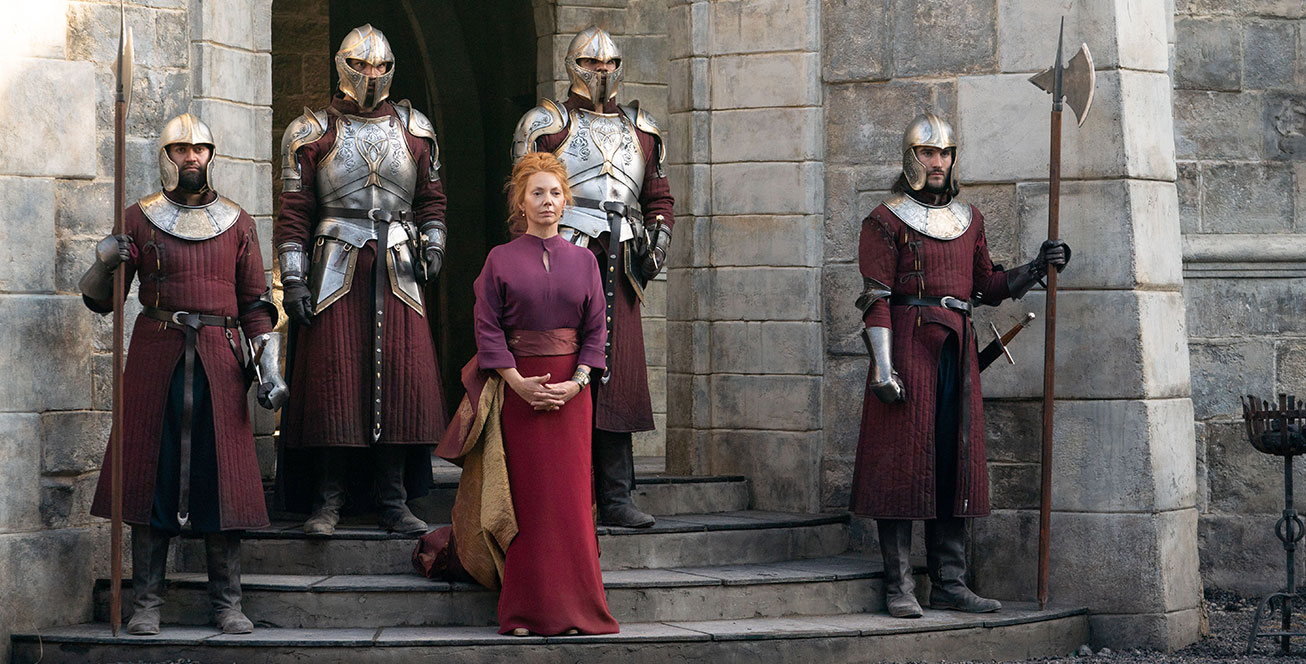 Kasdan on including humor in the series:
"Another one of the great gifts of getting to do this show now is that we all knew how great Warwick was in the movie; his comedy is one of the most enduring things about it," Kasdan explained. "He's gone on to have this incredible career, and this wealth of material to look at for inspiration. To come at the show again with [Warwick], particularly in a different part of his life, where he has insecurities, fears, and a huge reputation to hold up, we just had a lot of fun with that as a subject matter. It was a fun joke for all six actors around him to sort of riff off of, and to trust deeply in everything he said, even though he didn't really know what he was doing—that felt true to the spirit of the show, and what we wanted it to be."
On the cast's "boot camp" prior to filming:
"On Day One of boot camp, the production team gave us a hat that said, 'Congratulations, you survived boot camp,'" Bryk shared: "It felt a little premature." Kellyman added, "They were letting us know from the get-go that it was going to be hard!" "I hated it, I just hated it," Cruz admitted; Revolori concurred, adding, "It was the horseback riding that I was really scared for, and then, I had to learn the language—but also do sword training."
Chadha-Patel on what he hopes viewers will take away from the series:
"One of my favorite things about the show is that no character has it figured out at all," said Chadha-Patel, "and that is so true to life. The entire quest is not just a physical one; it's also about us figuring out what we're doing. Some of us think that we know—and that couldn't be truer to my own feelings. I think seeing that reflected in a big magical world is going to be real charming."