By Savannah Salazar
Time to pull out the shopping lists, because for the second year in a row, shopDisney.com|Disney store has unveiled its list of holiday must-have items for Disney fans and gift-givers alike! From the reaches of Arendelle to the African savanna and even a galaxy far, far away, shopDisney.com|Disney store has a magical roster of Top Holiday Toys for 2019. D23 Gold Members can even use their shopDisney.com|Disney discount on purchases of $50 dollars or more! Sneak a peek at all of the 2019 Top Holiday Toys below: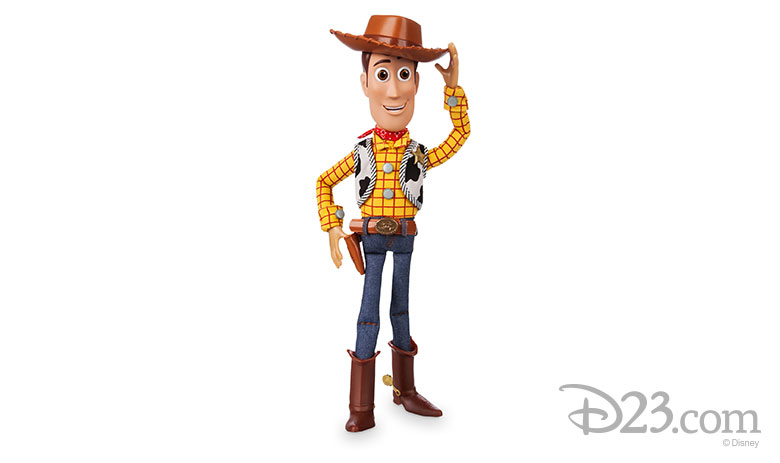 Toy Story Woody Interactive Talking Action Figure
Available online and in stores now
Straight from Toy Story 4 comes the rootinest, tootinest cowboy in the wild, wild west: Sheriff Woody! The interactive talking action figure features more than 10 phrases and speaks to other Toy Story interactive figures nearby.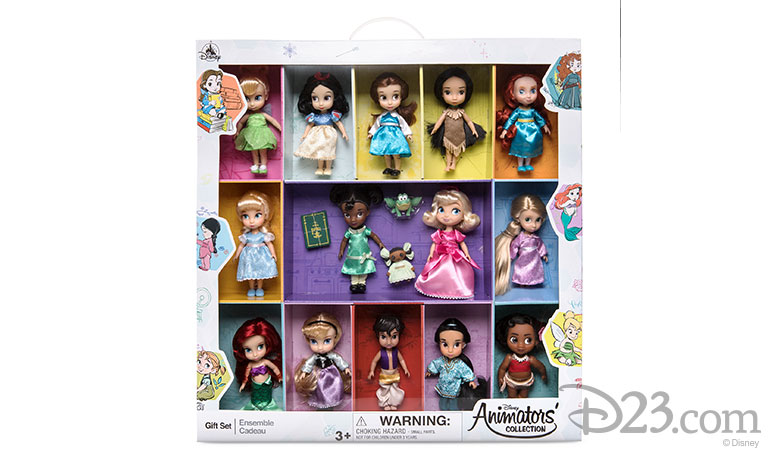 Disney Animators' Collection 5-inch Mini Doll Gift Set – 5"
Available online and in store now
Jumping from the page to playtime, Walt Disney Animation Studios animators have reimagined 14 of their most beloved characters as toddlers in this 5" gift set. The collection features Aladdin, Belle, Merida, Rapunzel, Tinker Bell, Tiana, and more!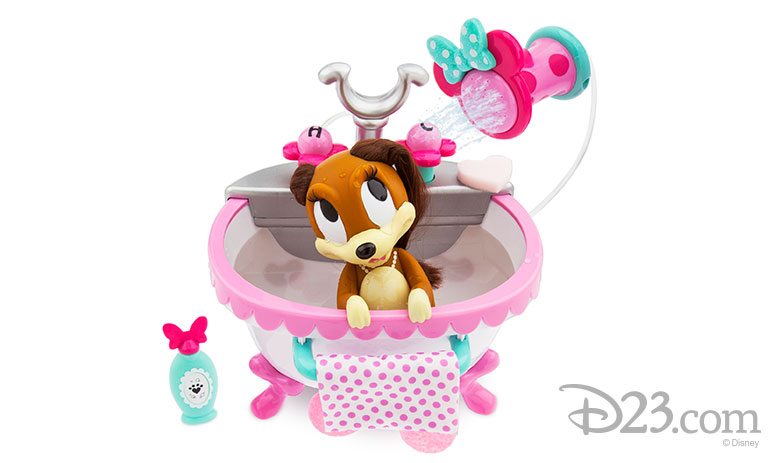 Minnie Pet Bath Set
Available online and in store now
Who doesn't love a little self-care day? Now, Minnie's pet Fifi can join in on the fun with Minnie's Pet Bath Set. A real, working sprayer and faucet make the most of tub time. Plus, Fifi even changes color in warm water!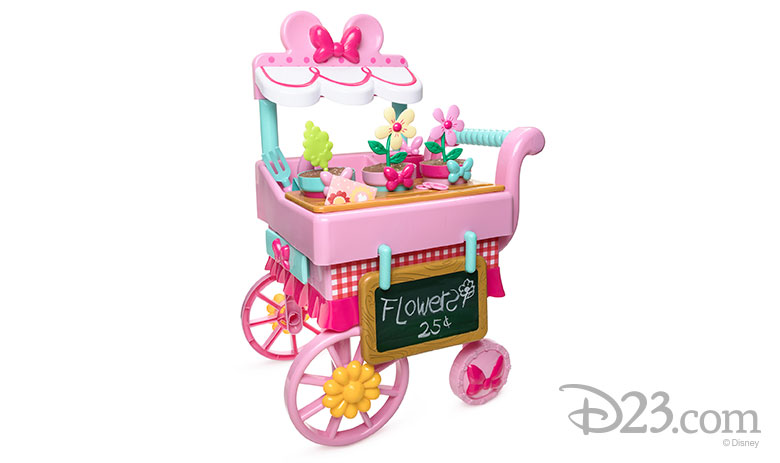 Minnie Flower Cart
Available online and in store now
Spring into playtime! Minnie's Flower Cart play set includes pretend potted plants, seeds, tools, and play money, helping every imaginary gardener to grow a green thumb.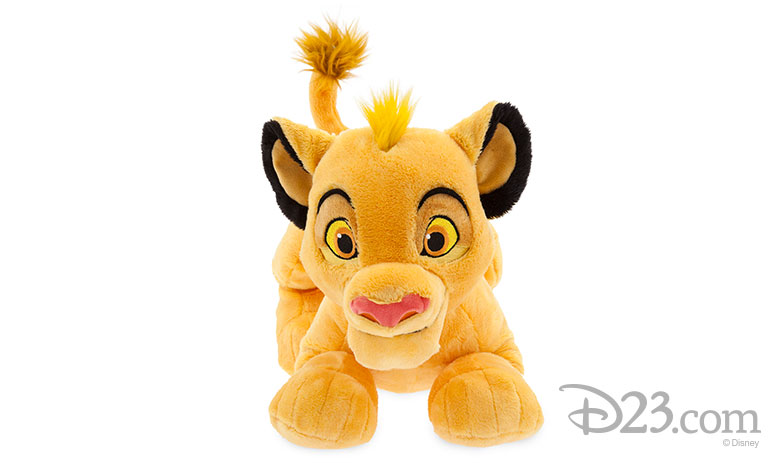 Classic Simba Plush
Available online and in store now
You'll roar with pride when cuddling up to this royal lion cub, and we can't wait to add it to our plush collection!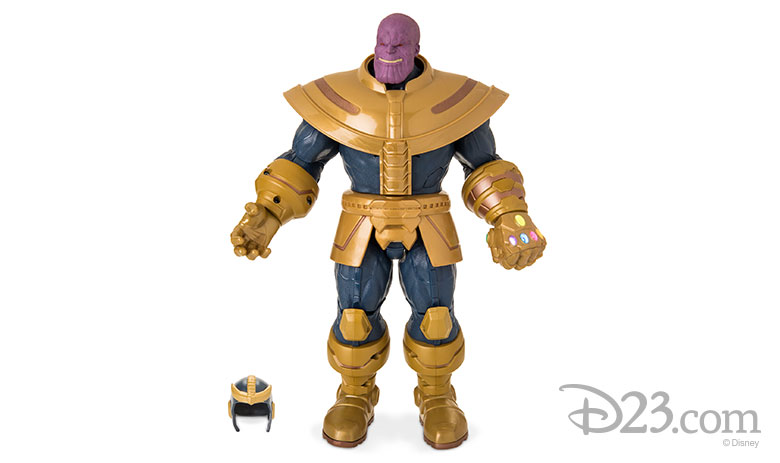 Marvel Thanos Talking Action Figure
Available online and in store now
Heed his warnings, or deal with the consequences. This Mad Titan welds his iconic light-up gauntlet—so beware!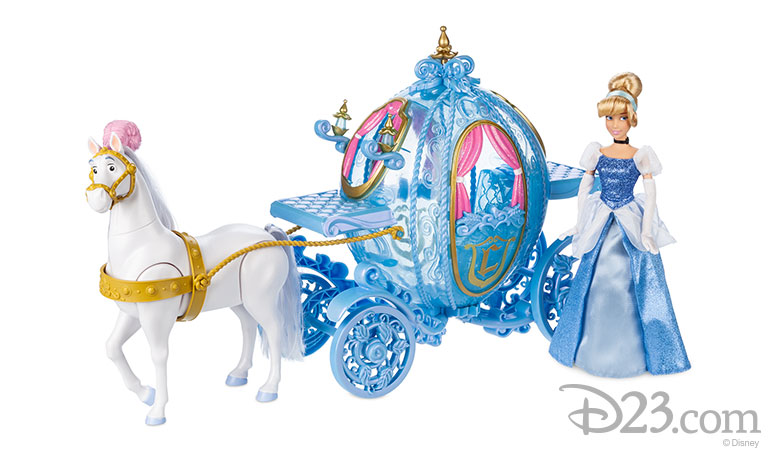 Cinderella and Carriage Deluxe Gift Play Set
Available online now and in store November 4, 2019
No worries, this beautiful carriage won't turn into a pumpkin after midnight. Instead, Cinderella's carriage is infused with glitter, lights up, fits two 12" dolls—perfect for an additional prince or princess—and is led by a striking steed! Cinderella herself is dressed in her classic gown, complete with choker, gloves, headband, and "glass" slippers.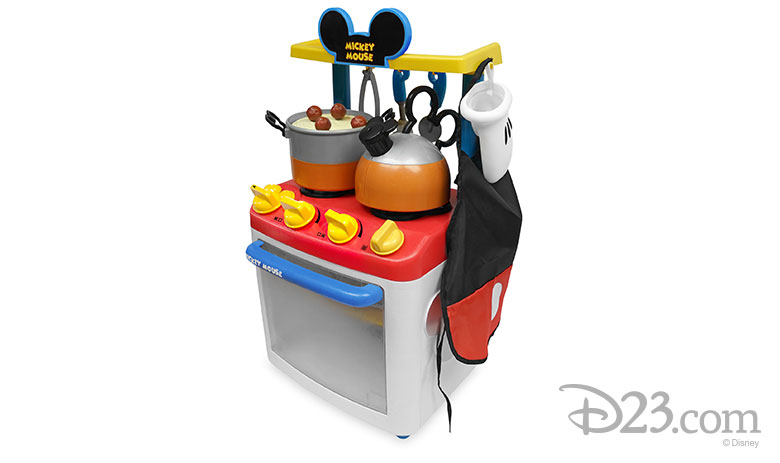 Mickey Kids Kitchen
Available online now and in store November 29, 2019
Get ready to cook up plenty of fun with this light-up stove, color-changing pizza, whistling teapot, and pot of spaghetti and meatballs, complete with an oven mitt and apron. It's *chef's kiss*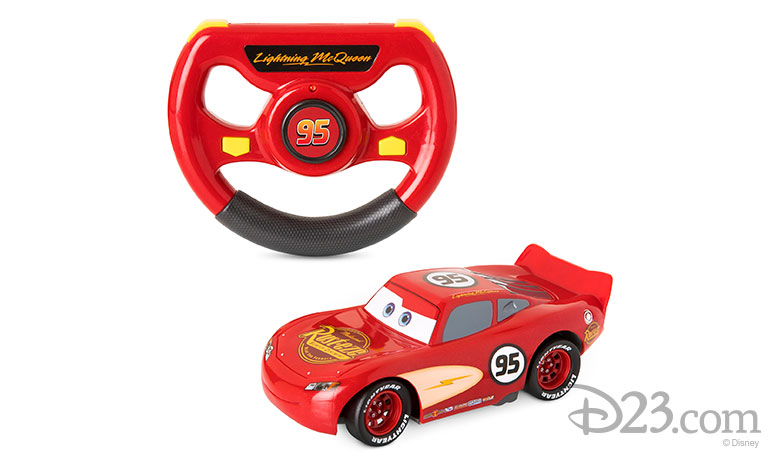 Cars Lightning McQueen Remote Control Vehicle
Available online and in store now
Ka-Chow! Gear up for some fun with Lightning McQueen and this radio-controlled vehicle from the world of Disney and Pixar's Cars. It features full function control and a "steering wheel" handset.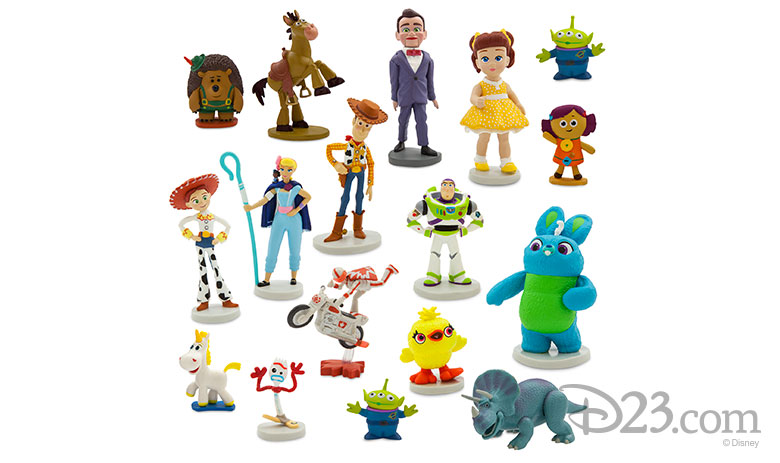 Toy Story 4 Mega Figure Play Set
Available online now and in store November 4, 2019
You have a friend in the stars of Toy Story 4—bring home this mega 10-figure set featuring Woody, Buzz, Jessie, Bo Peep, and more. Recreate favorite movie scenes, or imagine your own with these toys.
Ariel Tabletop Vanity Play Set
Available online and in store now
Whether you go under the sea or up on the shore, you can freshen up with Ariel's clamshell vanity! Open the case as Sebastian rises to conduct music and hear sound effects, aplenty. A pull-out drawer holds a treasury of thingamabobs (otherwise known as play accessories) inspired by The Little Mermaid. Play accessories include a perfume bottle, a tiara, a pair of shell earrings, a comb, a dinglehopper, a curling iron, hair bands, and more.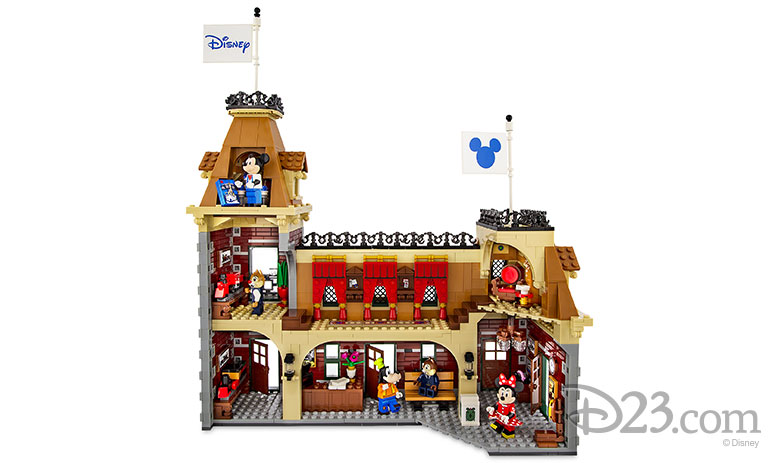 Disney Train and Play Set Station by The LEGO Group
Available online and in store now
All aboard! Gather the family for a build and play experience with the LEGO® ǀ Disney Train and Station. Join Mickey Mouse, Minnie Mouse, Chip, Dale, and Goofy for magical adventures with this LEGO train set, featuring a motorized steam-style locomotive with tender, a passenger car, and a luxurious parlor car, as well as an oval track and a Disney Parks-inspired station building.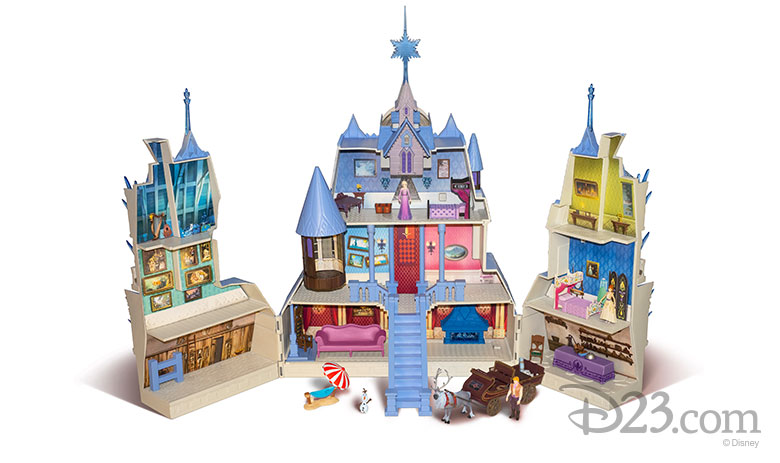 Frozen 2 Arendelle Castle
Available online now and in store October 21, 2019
Make your Frozen dreams come true! Recreate your favorite Frozen moments with this enchanting play set that includes Anna, Elsa, Kristoff, Olaf, and Sven figures, plus a cart, beds, a desk, a chest, a throne, a lounge, a statue, a dining table, and chairs.
Frozen 2 Anna and Elsa Doll Set
Available online and in store now
Arendelle's favorite sisters look snow cute in their finest attire. Elsa's satin gown is accented with a necklace, a belt, and shoes, while Anna's look is adorned with a sash, shoes, and a fascinator.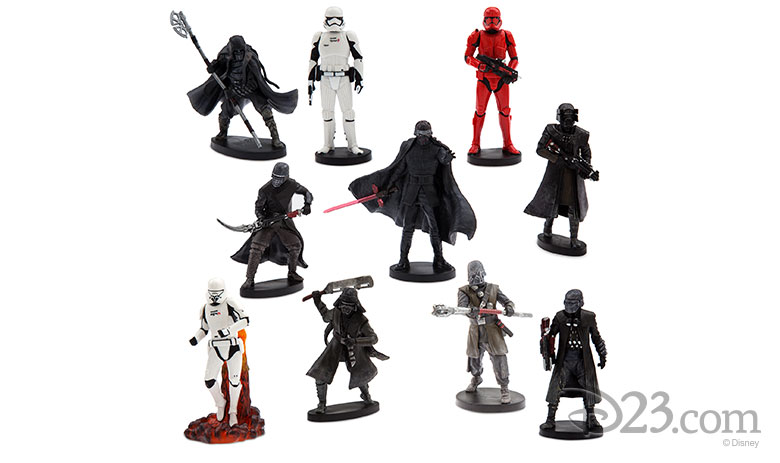 Star Wars: The Rise of Skywalker Deluxe Figure Play Set – First Order
Available online and in store now
Feel the power of the dark side with this deluxe set of highly detailed figures of the First Order's most powerful members. Inspired by the upcoming film, the play set also includes Kylo Ren and the Knights of Ren.