Discover the best ways to celebrate being the Ultimate Disney Fan! Right now, D23 Gold Members can purchase fan-favorite items direct from the D23 Vault!
D23-Exclusive Stitch and Oswald the Lucky Rabbit Magnet Set
First up is the D23-Exclusive Stitch and Oswald the Lucky Rabbit Magnet Set. This adorable duo celebrates 2022 as 20 Years of Stitch and 95 Years of Oswald the Lucky Rabbit. You can show off your Disney fandom with this exclusive set made just for D23 Gold Members! And we promise you'll love having the unlikely pairing stick around in the form of these two vinyl magnets!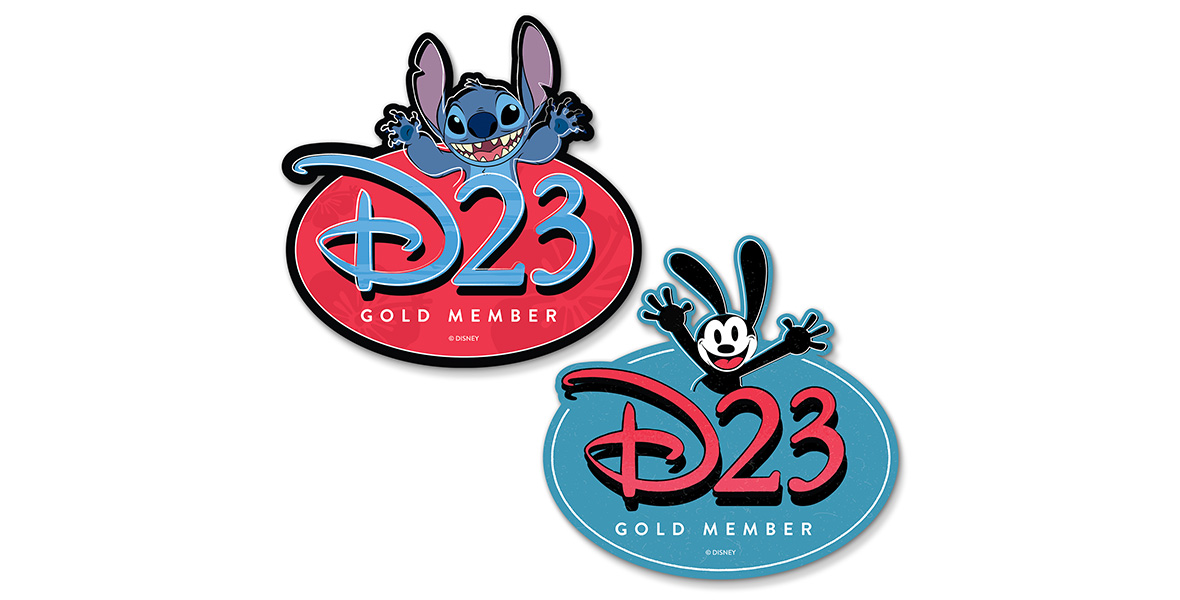 D23-Exclusive Reprints of Disney twenty-three
One of the best parts about being a D23 Gold Member is the fabulous quarterly publication Disney twenty-three, commemorating exciting news and details from around The Walt Disney Company. If you've recently become a Gold Member, or you're in the market for collecting as many issues of this amazing publication as you can get your hands on, you're in luck! We're so pleased to share that five limited edition reprints of historically significant Disney twenty-three are available for purchase now!
Disney twenty-three 2020 Summer Issue
Celebrate 50 years of the Walt Disney Archives as film critic and historian Leonard Maltin honors the revered work of the Archives in preserving more than 100 years of Disney treasures—plus, producer and director Don Hahn talks about his new Disney+ film Howard, exclusive interviews with Kermit the Frog and Miss Piggy, and exclusive interviews with Sir Kenneth Branagh, Dame Judy Dench, Josh Gad, Brian Henson, and Skylar Astin.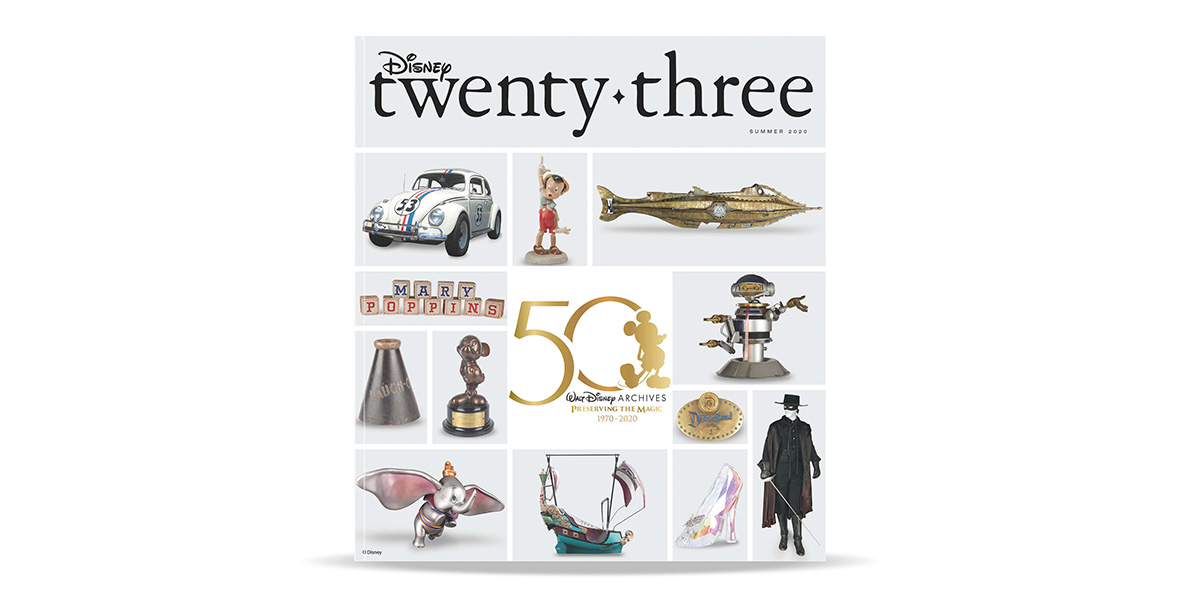 Disney twenty-three 2017 Fall Issue
To celebrate the 30th anniversary of the Disney Legends award, Disney twenty-three created this unique stand-alone issue featuring all 267 current honorees, as well as the 10 new Legends, who were inducted at D23 Expo 2017. In the issue, Kurt Russell gives a first-person account of his time working for Walt himself, Richard Sherman pens a touching tribute to Annette Funicello, Dave Smith answers your Disney Legends questions and, of course, there are tons of photos from Disney Legends Awards ceremonies throughout the years.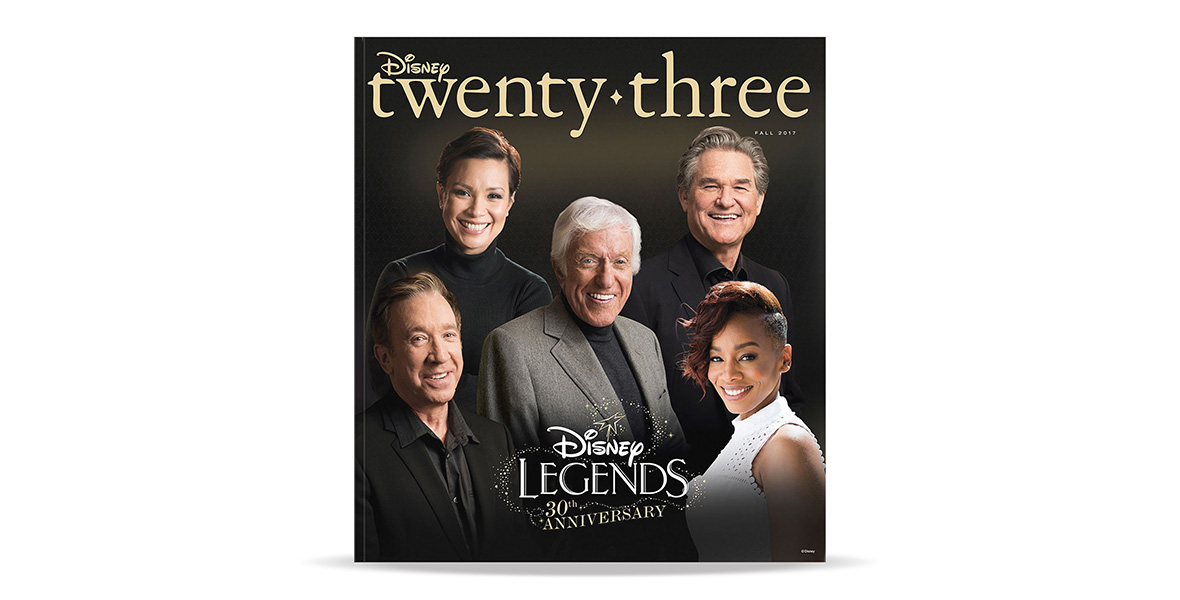 Disney twenty-three 2015 Fall Issue
In an issue devoted to D23 EXPO 2015, D23: The Official Disney Fan Club celebrates the 20th anniversary of Toy Story with a look back at the iconic film, and shares archival Disneyland treasures, explores Disney and Marvel's comic book collaboration, and profiles the Disney Legends inducted in 2015.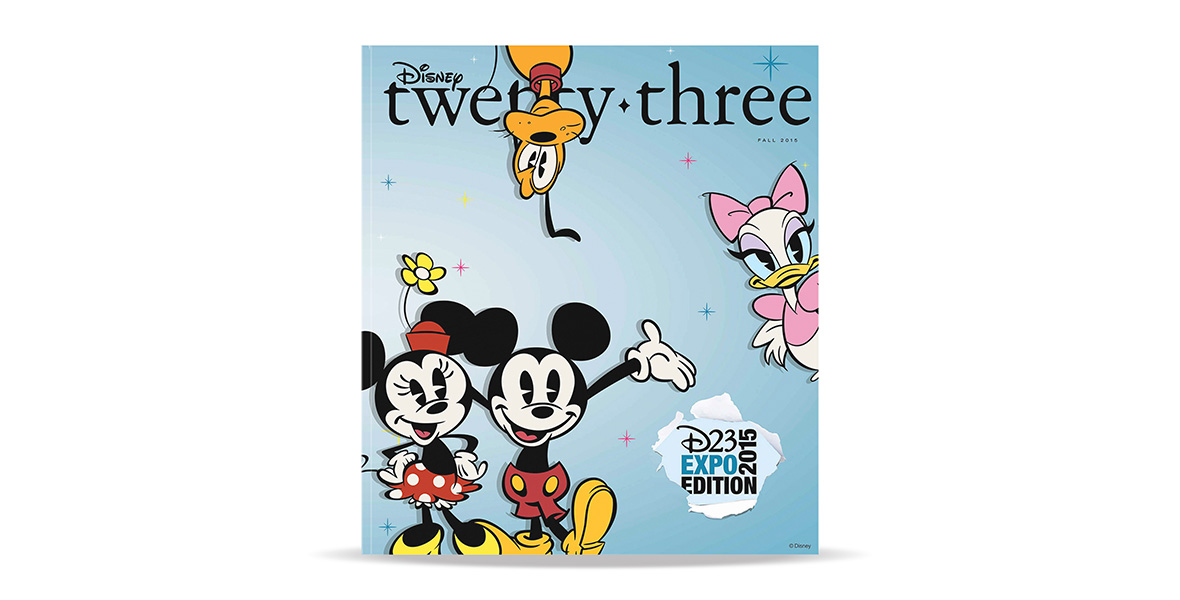 Disney twenty-three 2013 Winter Issue
To celebrate the release of Saving Mr. Banks and the 50th anniversary of Mary Poppins, D23: The Official Disney Fan Club dedicated the entire issue to the beloved nanny.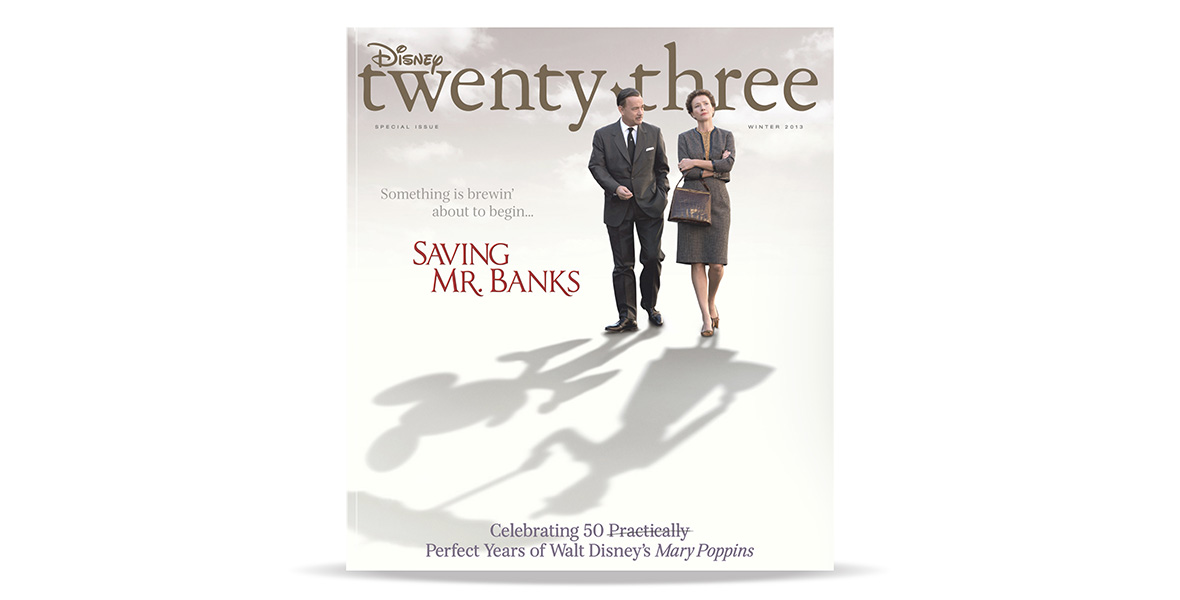 Disney twenty-three 2012 Spring Issue
As the cover shows, you can celebrate "75 Years of Disney Animated Features" which began with the 1937 release of Snow White and the Seven Dwarfs. Plus take a revealing look at the rarely seen talented artists and illustrators who helped train Disney's legendary "Nine Old Men."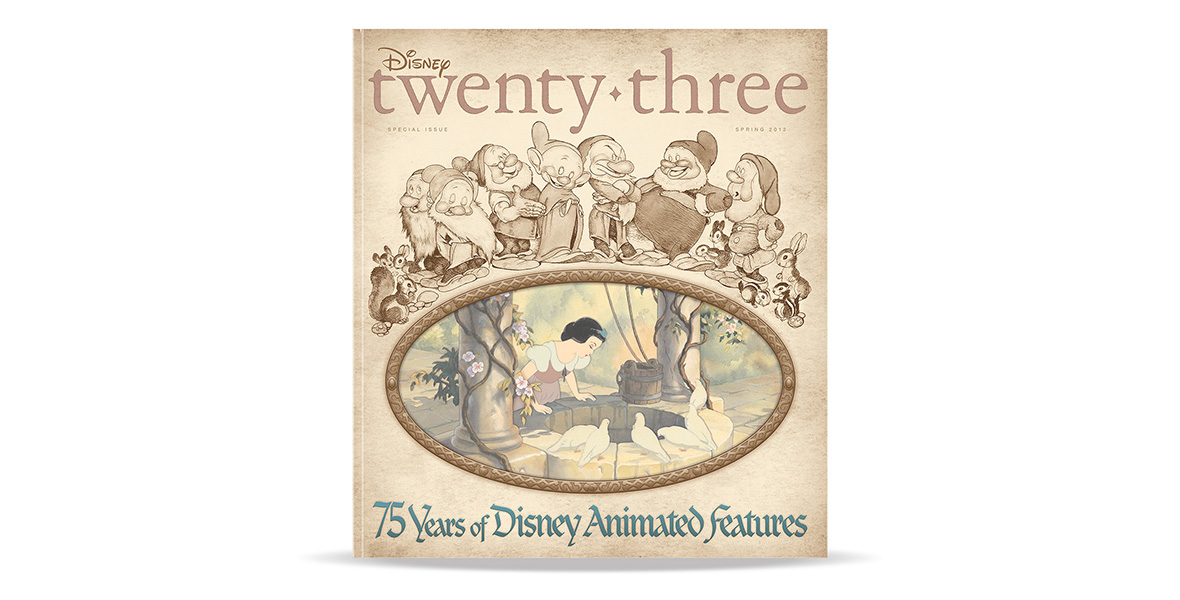 All these items, and even more inspired new releases are available to D23 Gold Members on shopDisney now.
*Available while supplies last. To purchase, you must log in to shopDisney.com with the Disney account tied to D23 Gold Membership. All items listed are limited to Two (2) items to purchase per membership. Shipping not available to PO boxes; shipping and handling fees may vary for all online orders. Other restrictions may apply. All information is subject to change including, but not limited to, artwork, release dates, editions sizes, and retail prices