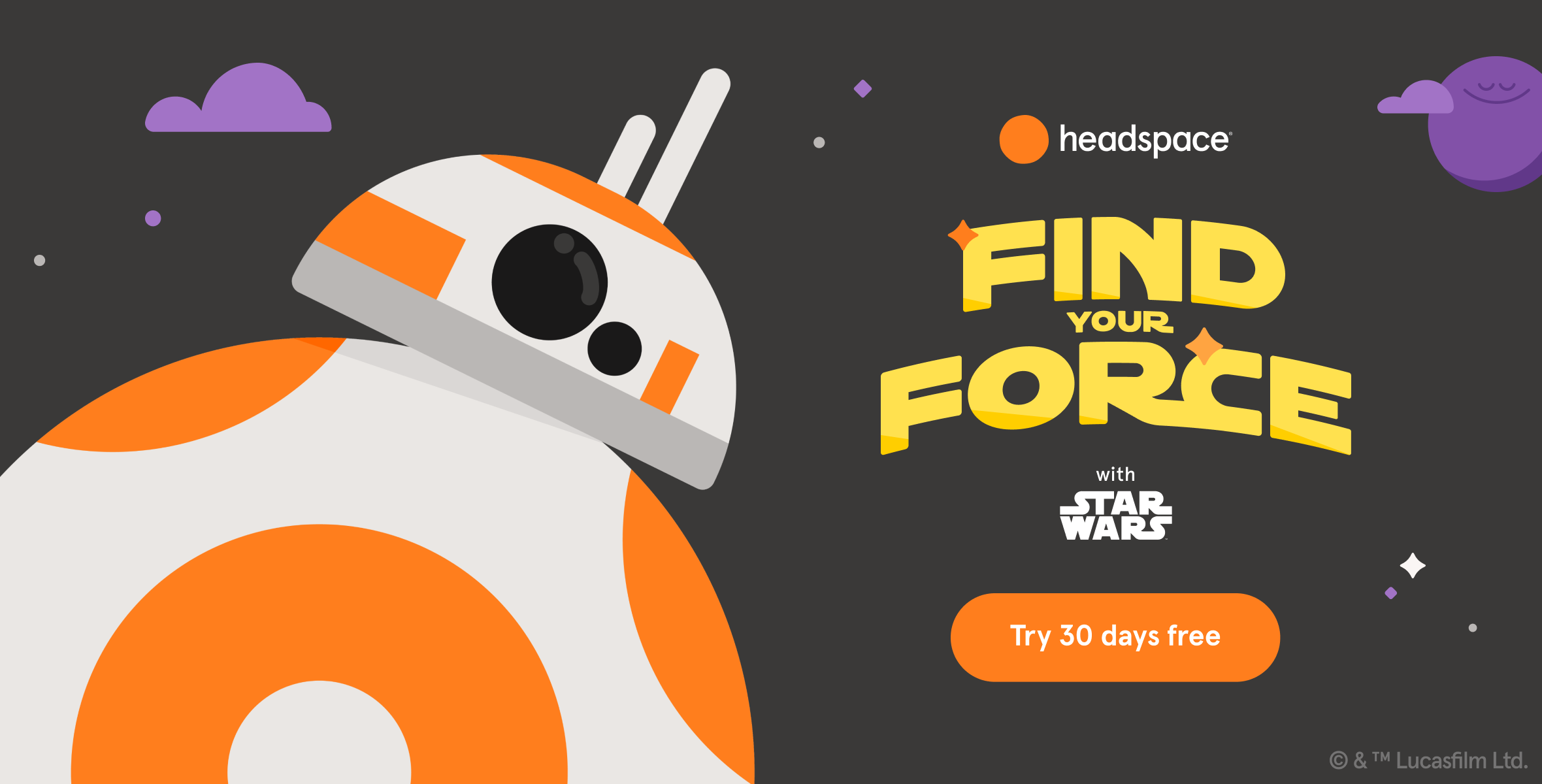 All D23 Members can try Headspace for 30 days free!
Headspace is collaborating with Star Wars to help you awaken your light side at lightspeed. Find your force with new Sleepcasts taking you through the Star Wars galaxy and breathing exercises featuring Yoda™, BB-8™, Chewbacca™, and R2-D2™.
Visit Headspace.com/starwars to learn more and download a free 30-day trial of the Headspace app.
Breathe with Star Wars
Yoda, R2-D2, Chewbacca, and BB-8 will inspire you to turn inwards and focus on the breath, grounding you in the present moment and ensuring less stress and more focus.
Yoda: Breathe with Yoda and find your focus
R2-D2: Recharge and reset
Chewbacca: Manage strong emotions
BB-8: Restore calm in the chaos
Sleepcasts: A Restful Galaxy
By utilizing famous Star Wars sounds, Headspace will mentally transport you to some of the most memorable locations in the galaxy and create the optimal environment to prepare for a night of restful sleep.
X-wing Voyage
Tatooine™ Sunset
Islands of Ahch-To™
About Headspace
Headspace was started with one mission: to improve the health and happiness of the world. Through science-backed meditation and mindfulness tools, Headspace helps you create life-changing habits to support your mental health and find a healthier, happier you.
#FindYourForce #StarWars
@headspace
@StarWars
© Disney