By Courtney Potter
New WandaVision Trailer Offers Glimpse Into Disney+'s Future…
There were a lot of fun things about this past weekend's 72nd Emmy® Awards on ABC—including The Mandalorian helping drive The Walt Disney Company to 22 overall wins (click here to see the full rundown)—but we'll admit to being especially excited for the reveal of a brand-new, first-look trailer for Disney+'s upcoming series WandaVision, from the good folks over at Marvel Studios. If you missed it the first time 'round, or want a second (or 86th) viewing, check it out above!
Starring Elizabeth Olsen and Paul Bettany, WandaVision marks the first series from Marvel Studios streaming exclusively on Disney+. The series is a blend of classic television and the Marvel Cinematic Universe in which Wanda Maximoff (Olsen) and Vision (Bettany)—two super-powered beings living idealized suburban lives—begin to suspect that everything is not as it seems.
WandaVision also stars Kat Dennings, Kathryn Hahn, Randall Park, and Teyonah Parris… look for it soon, only on Disney+.
5 Fantastic Things to Watch This Weekend
Hard to believe that it's the final full weekend of September… soon we'll be knee-deep in jack o' lanterns, our favorite scary-ish movies, and even more candy than usual. (What can we say? We enjoy a good peanut butter cup.) But before you kick off all your Halloween-adjacent viewing, take a gander at what's available to you this weekend from around the worlds of Disney. High up on our own list: The debut of the fourth installment of FX's Fargo, starring Chris Rock. Click here to fill in your own viewing calendar.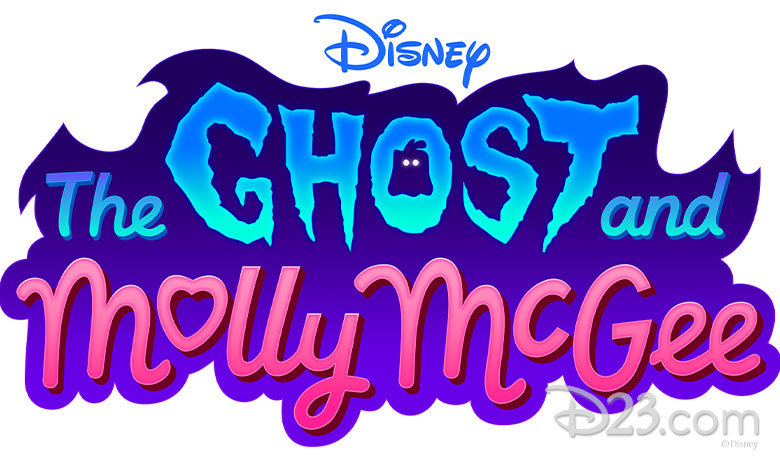 New Disney Channel Series The Ghost and Molly McGee Gets Its Stars
There's a brand-new animated series to look forward to, coming to a TV (or mobile device) screen near you next year… Just this week, our pals over at Disney Channel announced that Emmy® Award winner Ashly Burch and Dana Snyder will lead the cast of its upcoming buddy comedy The Ghost and Molly McGee (formerly known as The Curse of Molly McGee)—an animated series following tween optimist Molly (voice of Burch), who lives to make the world a better place, and grumpy ghost Scratch (voice of Snyder), whose job is to spread misery. But after one of Scratch's curses backfires, he finds himself forever bound to Molly. Produced by Disney Television Animation, The Ghost and Molly McGee is scheduled to premiere in 2021 on Disney Channel and on DisneyNOW.
If you're lookin' to find out more about this sure-to-be-entertaining series, you're in luck: Burch and Snyder will join series creators and executive producers Bill Motz and Bob Roth, as well as executive producer Steve Loter, for a virtual panel at New York Comic-Con on Friday, October 9, at 1:50 p.m. ET/10:50 a.m. PT… and guess what? They'll be giving fans an exclusive first look at the series. Don't miss it!
ICYMI: Dancing with the Stars Reveals "Disney Night" News
We anxiously await this theme night every season—and it sounds like we're in for some serious Disney-rific fun this time 'round… Dancing with the Stars revealed which couple will be dancing to which iconic Disney song, and in what style for their upcoming "Disney Night." Take a gander at our complete rundown by clicking here—and don't forget to tune in for all the fun on Monday, September 28, at 8 p.m. ET/PT on ABC.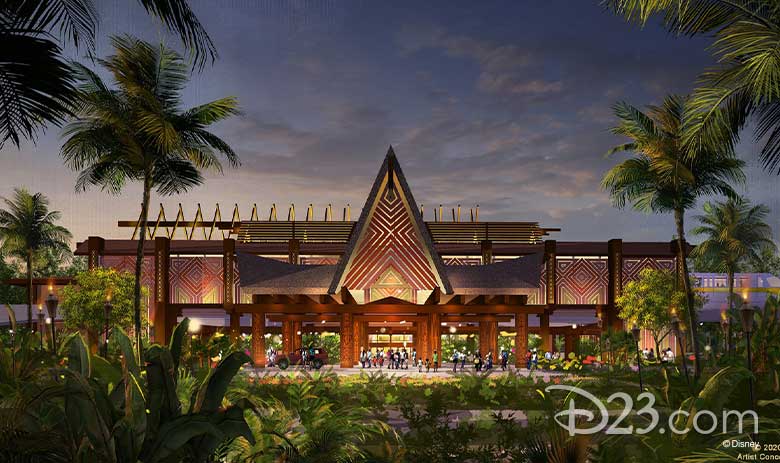 Lush, Vibrant Changes Coming Soon to Disney's Polynesian Village Resort
Should you find yourself visiting Walt Disney World Resort about a year from now (sounds good to us!), you may notice some fantastic changes at a fan-favorite resort. Just this week, our friends over at Disney Parks Blog shared a look at how the arrival experience at the beloved Disney's Polynesian Village Resort is being updated with an enhanced entryway—and it's all set to debut just in time for the resort hotel's 50th anniversary in Summer 2021.
The new porte cochère will showcase its iconic mid-20th century architecture; teams from Walt Disney Imagineering and Walt Disney World produced a design inspired by colors, patterns, and textures found throughout the resort. Additionally, along the Monorail station, bold new wooden screens will be covered with geometric patterns in bright, tropical colors that complete an exciting new composition to welcome guests upon arrival. The entryway's open and airy design will feature dramatic lighting elements, including chandeliers—matching the existing grand chandelier in the resort lobby—inspired by glass floats, fishing nets and oversized bamboo elements. Look for enhancements to the gardens and fountains, as well. And that's not all: All of the resort's guest rooms are being beautifully redone, too!
Visiting sooner than next year? Never fear—while work is underway in the coming months, guests can still enjoy access to the Great Ceremonial House and its operating dining and retail outlets. Look for more tropically terrific info as it becomes available…
Go Inside Disney+'s Magic of Disney's Animal Kingdom
There's a new show debuting on Disney+ this week, and it involves all manner of adorable animals—so obviously, we're looking forward to it immensely. Produced by National Geographic and narrated by Frozen's Josh Gad, Magic of Disney's Animal Kingdom offers up an incredible inside look at Disney's Animal Kingdom Theme Park, Disney's Animal Kingdom Lodge, and The Seas with Nemo and Friends at EPCOT. D23 was lucky enough to chat about the series with Dr. Mark Penning, vice president of Disney's Animals, Science and Environment team; check it out right here.